My SplinterlandsTV Streams Summary #14!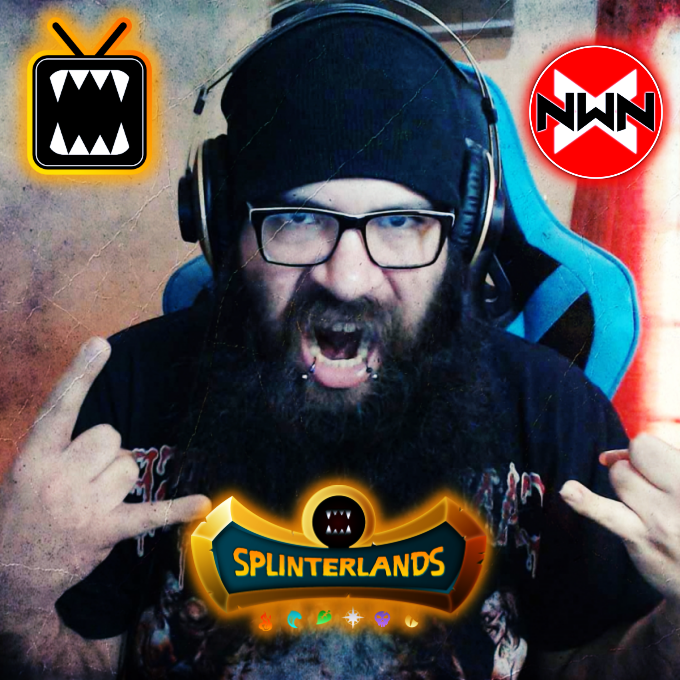 WELCOME MIDGARD DWELLERS!
Hello everyone! I hope you are having a great day! Let me tell you about my streams this weekend on Splinterlands TV stream!
STREAM SUMMARY
I had an amazing weekend, stream were great, lots of fun and super great moments which just changed the mood of my day and made it more beautiful, I appreciate that very much and it's all thanks to the people that join me and the @splinterlands team that decided to create this and gave me the opportunity to be in it, thanks a lot!
Speaking of the Splinterlands team, I should thank @aggroed for stopping by in my stream yesterday and gifting 5 Chaos Legion packs to giveaway!! That was awesome!! Congratulations to all the winners which were @daveirah, @jhuleader, @rcard2, @carlos-cg21 and @h1r0sh1m4n! Carlos was lucky enough to get a gold foil Diemonshard and shared it with me, super happy he got such a great card in gold foil, congrats man!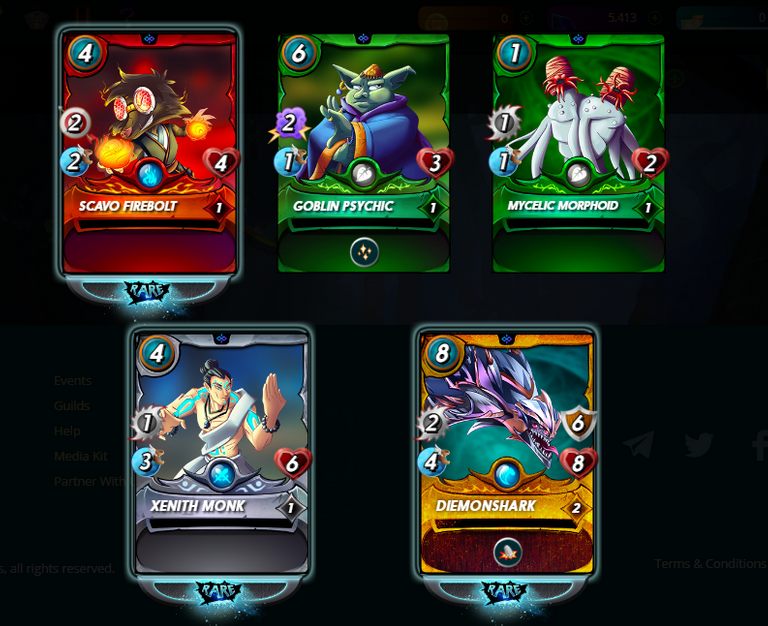 Well well, it would not be an epic weekend without some really fun clips, this first one is from a Uraeus actually dodging after I asked for it in a kind way! hahah, it was really funny because it was a completely lost fight if the Uraeus would have died since the other 2 cards would not have been able to hit the tank because of the shield ability, thankfully tank missed twice which gave Uraeus enough time to finish him lol, just see it for yourself!
https://clips.twitch.tv/SmoggyCalmPhoneOSsloth-zgWyjUt5QeCVUk9G
Second ones turns a bit sad lol, it was such a close fight but this time I could not make the cards miss even though I asked for it, I just needed one more miss and it wasn't something crazy to ask since it was a 6 speed Regal with flying against a 3 speed Silent Sha-Vi, but well, didn't happen, what's worse is that the Sha-Vi ended with just 1 HP! AAAAAYYYY
https://clips.twitch.tv/HilariousBigNostrilUWot-JxEsnIE6oA5nhWql

If you are not on Splinterlands game yet you can join by clicking the gif below!

That would be all for today, thank you for joining me and see you next weekend!
Check out the full schedule of streamers HERE and go follow the Twitch channel HERE if you are not following already
CHEERS!
---
---