My SplinterlandsTV Streams Summary #15!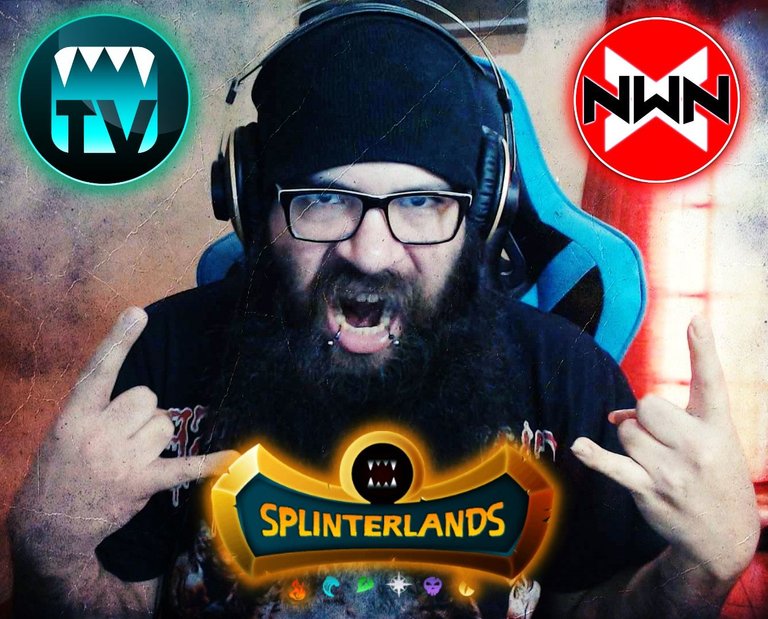 WELCOME MIDGARD DWELLERS!
Hello everyone! I hope you are having a great day! Let me tell you about my streams this weekend on Splinterlands TV stream!
STREAM SUMMARY
It is great to see how fast the community is growing in the channel, more and more people are joining every weekend and it feels fantastic. The support overall from the Splinterlands team is amazing, we've been given many awesome cards and packs to giveaway and reward the community that it's there supporting SPLTV and having fun with us while learning and chatting about this amazing game!
Some awesome clips came out this weekend!! This first one is just something really super epic that happened in my last battle of the day, it was literally 1 or 2 minutes before my stream time ended, so it was a perfect way to end. It's a battle that for me it was completely lost because I thought there was no way that the Mycelic Infantry was not gonna hit my card at least once, but it didn't, it failed 11 attacks in a row and died because of fatigue LOL! ELEVEN IN A ROW! I could not believe it haha. See it for yourself! Thanks to @mhowii for making the clip!
https://clips.twitch.tv/AntediluvianNurturingDillFunRun-qJewjiE6-uD0LnVd
The second clip is from a battle that goes the other way around, I thought I had this battle but then at the very end I realised I was going to lose because of a healer, It's one of those I'm so sad moments when the lost feels much worse because you actually thought you were gonna win haha!
https://clips.twitch.tv/GoldenSweetPresidentFutureMan-MR4tjwEzsA0EtNQW
Worth to mention that 4 Chaos Legion packs were given to me from @splinterlandstv to giveaway to the community and the results for the winners were fantastic! 2 legendary cards were pulled from them!! One of the winners pulled a River Hellondale and other winner pulled a Zyvax Vuul! Crazy thing, those are awesome cards! They were super lucky and were super grateful about it, this is what all this is about, have fun, be happy and make others happy! Yeah!

If you are not on Splinterlands game yet you can join by clicking the gif below!

That would be all for today, thank you for joining me and see you next weekend!
Check out the full schedule of streamers HERE and go follow the Twitch channel HERE if you are not following already
CHEERS!
---
---