My SplinterlandsTV Streams Summary - Weekend #16 - Important Lesson Learned!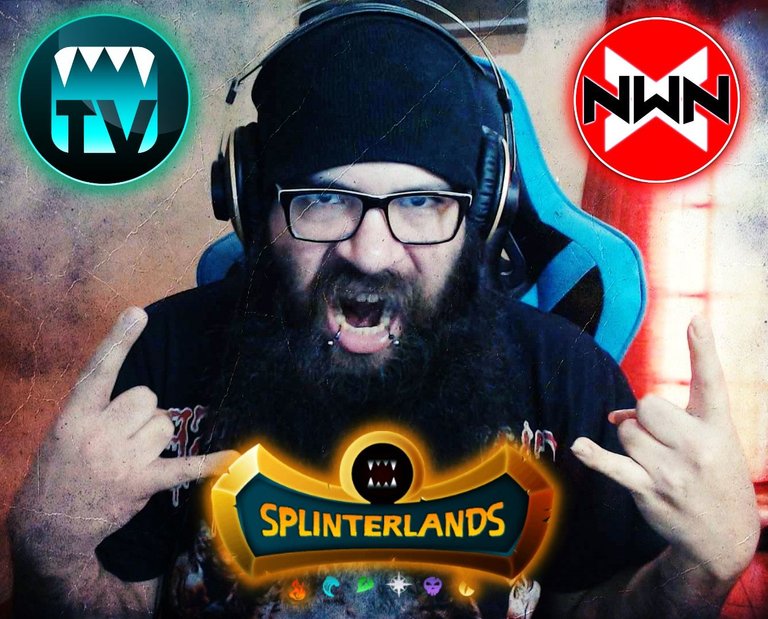 WELCOME MIDGARD DWELLERS!
Hello everyone! I hope you are having a great day! Let me tell you about my streams this weekend on Splinterlands TV stream!
STREAM SUMMARY
Oh man, what a stream, it was so beautiful, learned a really big lesson and I was happy to be able to make a change in my way of approaching a tilting moment in a game. To put you in context, I was on a losing streak for 3 days straight and I was not being able to get out of Bronze which is a nightmare. On yesterday's stream I was not able to control it and had a really bad time, loss after loss after loss and at one point I was playing super frustrated and that was just making me lose like mad because I was focused on what I was doing.


Today the stream started kind of in the same mood but I said to myself "this can't be bigger than me, I can be defeated because I'm tilted", this of course also thanks to the community giving me some advices and telling me to chill and think every battle as much as I can, because I was just putting whatever I thought was cool without actually thinking if that could win or if that would get me defeated, which was mainly making me lose. So I took a deep breath and started concentrating in choosing the cards reaaaally carefully, after all we have 2 minutes to think. All that lead up to me finally being able to climb back to Silver, which made me super happy, you can see from my reaction in the clip that I was soooo relieved, like damn hahah

https://clips.twitch.tv/FlaccidSuspiciousRingSwiftRage-5A0yaIT1xfkJ_G3U

To celebrate finally being able to get out of hell, I mean Bronze LMAO, I decided to open 12 Chaos Legion packs, I didn't get any legendaries but I got some awesome Rares which included 2 Gold Foil Rare Pelacor Arbalest and also 3 Epics which were Tusk The Wide, Igor Darkspear and Nerissa Tridawn which allowed me to level her up to level 2! Hell yeah!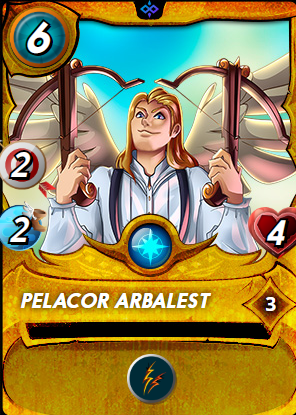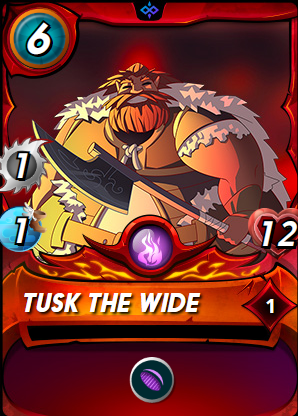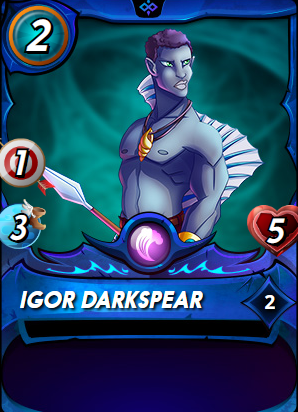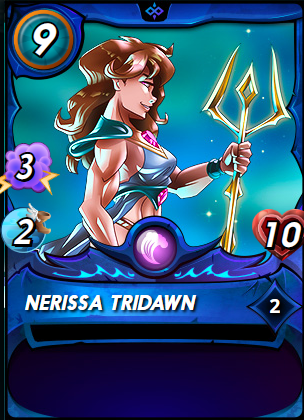 I really appreciate all the support that everyone was giving while I was going through that frustrating and crazy moment, that helped a lot in making me able to chill and focus, I've never been able to control the tilting this way, so it felt just great!! Much love to this amazing community that is building up around SplinterlandsTV channel, super happy to be a part of this!

If you are not on Splinterlands game yet you can join by clicking the gif below!

That would be all for today, thank you for joining me and see you next weekend!
Check out the full schedule of streamers HERE and go follow the Twitch channel HERE if you are not following already
CHEERS!
---
---