Stream Summary - New Sponsors: Stick Up Boys and Cine TV - Rising Star Stats - Splinterlands Day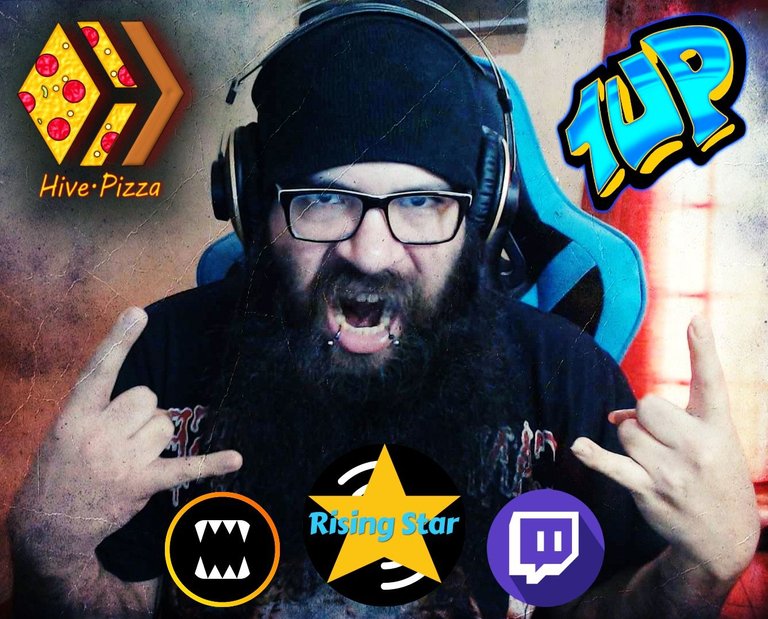 WELCOME MIDGARD DWELLERS!
Hello everyone! I hope you are having a great day! Let me tell you about what happened today on the stream...
STREAM SUMMARY
Well today was a longer stream in order to add the 1 hour I had to miss on Tuesday so it was a 4 hour stream full of lights and great moments!
We had an amazing time playing Marbles on Stream, Critter Craft, Stream Raiders and Battle of the Bands. Today we had some really cool prizes courtesy of our new sponsors @stickupboys and thanks to @cinetv so make sure you go follow them and check them out. @masterblacksmith got a R140 Touring Coach card, @matiasquintero got a R167 Diana card, @kapplan got a 78 Dean card, @yoss5h got a 76 Elise card, @caracol32 got a i60 RS Pro EQ card and @yessi14 got a i67 Cheap Cello V2 card. Congratulations to all of them!
ONEUP - PIZZA - LVL
As for #ONEUP tokens today @yoss5h and @kapplan got 5 #ONEUP and @chechostreet, @alicia2022 and @fakushady got 10 #ONEUP
As for #PIZZA tokens @tskmstr00 and @sebiche2022 won 5 #PIZZA.
I have now opened an #AIRDROP channel in my discord where I will be putting random aidrops of #PIZZA from @hive.pizza and #LVL from @psyberx, hopefully #ONEUP some day! To join my discord you need to be on my stream so I can know who you are.
Everything feels right, I feel I'm doing what I'm supposed to do in this world, thanks everyone for your amazing support!
Still looking for my Rising Star card in packs, there are only 19 left, geez, I hope I can get one lol!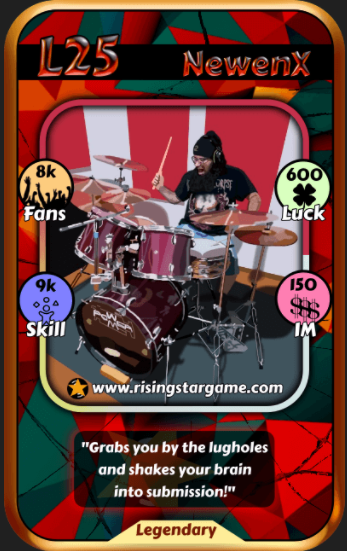 SPLINTERLANDS
Today was a weird day for me, I've been playing a lot on bronze lately but today I bumped into many bots that could actually know what cards I was going to use and basically counter me in every battle, so I played like 20 battles and lost 18 of them, going down from 400 Rating to 100, which is very sad, I hope I can get out of there soon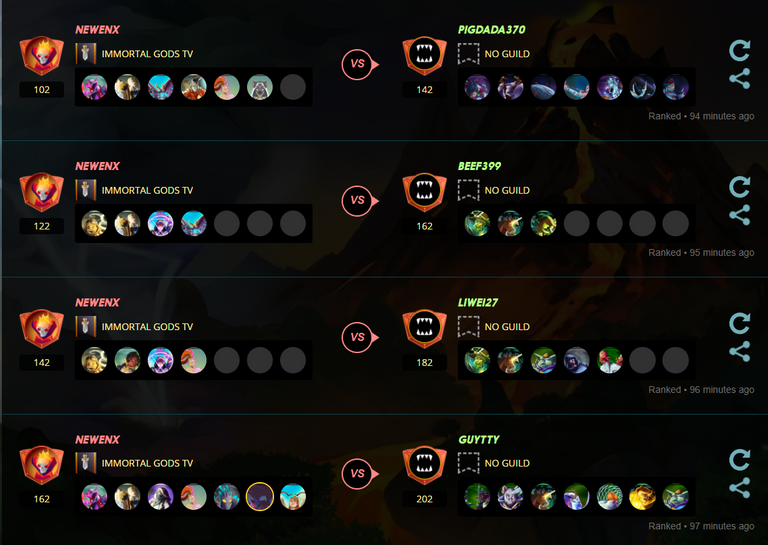 STREAM REPLAY
https://www.twitch.tv/videos/1442307189

MY CURRENT RISING STAR STATS
I'm currently sitting at 223339 real Fans with 5326 drunks this time, 347569 Skill points and level 243 with 4324 cards in my account. Tricky I thought mission 2 from Zone 4 required level 240 but either I was wrong or it changed because it's 250 lol, so, 7 levels to go!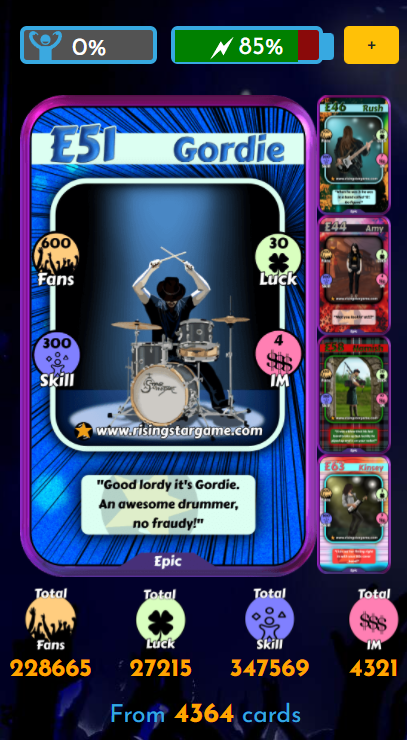 SPONSORS

1UP
1UP is a community focused on blockchain games, NFT and PlayToEarn, created especially to reward those who create content for these types of games on Hive blogs. The magic is in posting in the COMMUNITY and if your content is good you will possibly receive votes that will earn #ONEUP tokens which you can buy and sell at any DEX on Hive, you can stake them and use it to receive rewards by voting other posts or if you don't have time to be voting posts, you can stake them and delegate them to @oneup-curator to receive daily rewards.
Join the Discord server to find out all the news, giveaways and competitions, click on the image below.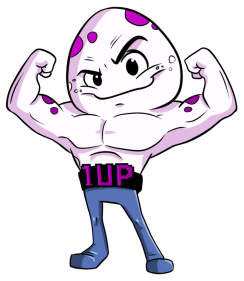 HIVE.PIZZA
@Hive.Pizza is one the most active communities in the Hive world. From a tipping coin to a huge community full of events, prizes, giveaways, contests and much more. It connects people from all over the world to play games, listen to music, or simply chat and have a great time while you have the chance to get some #PIZZA tokens! Get your tokens and start staking them to earn 12% APR and also gain awesome roles in the discord which unlock new features and allow you to participate in more giveaways!
Opportunities on this community are endless, and so is the fun!
Join the Discord server to find out all the news, giveaways, events and competitions, click on the image below.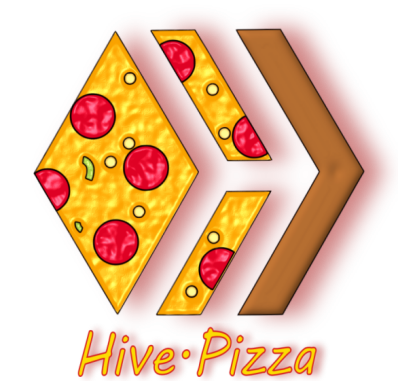 CINE TV
Cine TV is a community focused on Films and TV created to reward those that love this kind of content and would like to blog about it, you don't need to be an expert in Films and TV to participate in this community, you just need to be a good lover of all these. They have their own second layer Hive token which is called #CINE, you can find it in any Hive DEX. You can earn it by using the #cinetv tag in your related post. You can use their front end to post which is https://www.cinetv.blog/.
Join the Discord server to find out all the news and contests, click on the image below.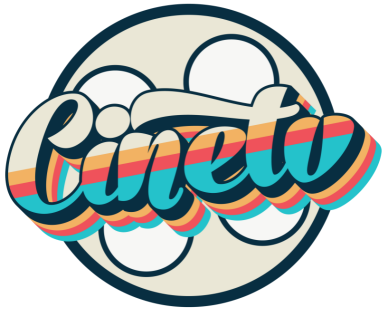 STICK UP BOYS
The Stick Up Boys are a group musicians from Brighton, UK. Their music is mainly electronic pop borrowing influences from modern EDM and electronica as well as the most notorious of the 80's pop scene, they have been heralded as the "new sound of urban pop music". Their unique and fresh sound is generated from their much beloved analogue synths, their extensive experience in a wide range of musical styles, as well as their collective talents as writers, performers, producers, vocalists and multi-instrumentalists. But they are much more than that, they are into videos as well and a lot more into Gifs, their gifs have become very well known and you can see them in many places, it's crazy!
Click on the picture below to go to their link tree and find our more about them in socials, their website and listen to their music on many platforms!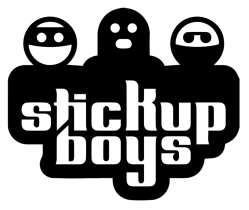 That's all for today, thanks a lot for all your awesome support!!!
If you are not on Rising Star game yet you can join by clicking the picture below!


If you are not on Splinterlands game yet you can join by clicking the gif below!
CHEERS!
You can always visit me in social media and other streaming platforms :)





Are you looking for copyright free music for your streams and youtube videos? Then PANDA BEATS is what you need! Click the logo below to find out more!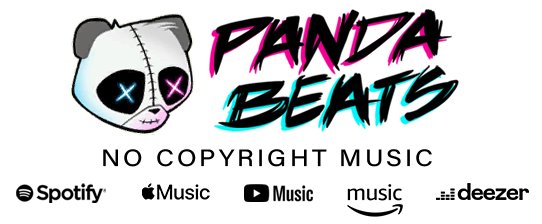 ---
---