Stream Summary - Tuesday Pizza Event #4 - New Partnertship with THGAMING - PIZZA/LVL/PGM/CINE/THG/STARBITS Winners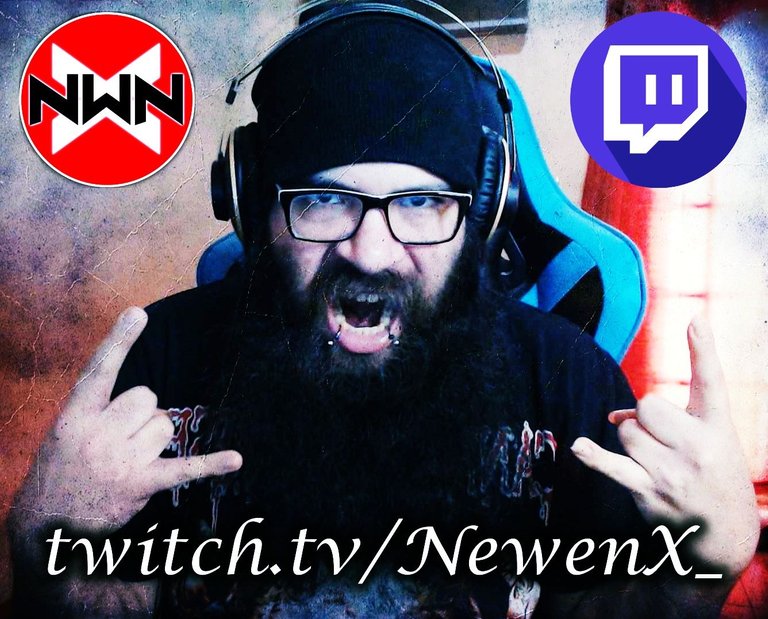 WELCOME MIDGARD DWELLERS!
Hello everyone! I hope you are having a great day! Let me tell you about what happened today on the stream...
STREAM SUMMARY
Well well, beautiful and super fun stream today, had a bit of work to do so instead of doing 1 hour of stream before the 2 hours of the Pizza event I started with the event and then made the extra hour after, which worked just fine, but we were just a few people, probably because of that weird last second change haha, but it's alright, it was really great anyway!!
Today we played of course Stumble Guys in the event but after it we played some Battle of the Bands aaaaaand guess what? Yes, I made it to the final once again hahah, this time against @zekelol but he defeated me, so, congratulations to him!! Although everyone that gets to the final with me gets a wheel spin anyway because I don't count, but, if I'm the winner they don't get the prize for my head tho, which could be between 100 and 1000 #STARBITS!
Today NFT winners: @jhuleader won a i83 Hand Carved Djembe card and @jesmel26nala won a R151 Mr and Mrs Wolf card!</center
PIZZA - LVL - PGM - CINE - THG - STARBITS
As for #PIZZA tokens there were no winners today (without counting the #PIZZA from the event!).
As for #LVL tokens there were no winners today.
As for #PGM tokens there were no winners today.
As for #CINE tokens @caracol32 won 5 #CINE and 5 #CINE went to the christmas jackpot account @thexreposts.
As for #THG tokens 20 #THG went to the christmas jackpot account @thexreposts.
As for #STARBITS tokens @zekelol won 450 #STARBITS and @caracol32 won 550 #STARBITS.
Reminder: There's an #AIRDROP channel in my discord where I'm putting random airdrops of #PIZZA from @hive.pizza community and #LVL from @psyberx game, hopefully #ONEUP and #PGM some day! To join my discord you need to be on my stream so I can know who you are. I have now applied the required level needed to get into the airdrop channel in my discord, so active people can claim and random people that never shows neither in discord or the stream can't. This means that if you don't have at least level 5 you will not see the channel.

MY CURRENT RISING STAR STATS
I'm currently sitting at 328323 real Fans with 16798 drunks, 1217410 Skill points and level 358 with 7731 cards in my account!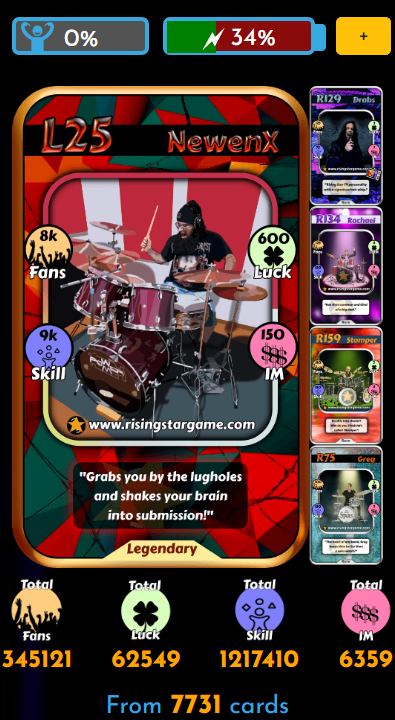 My 5th Record DIABLO has sold 19 copies already, only 1 left to go! All my other records are sold out! Thank you so much for your amazing support, I'm stoked to see how many people really enjoy my music enough to get a record! Means the world to me! NEW ONE COMING SOON!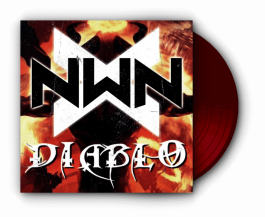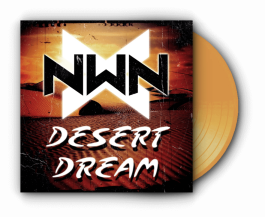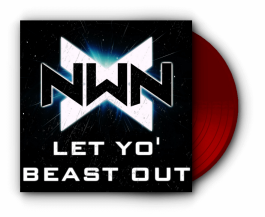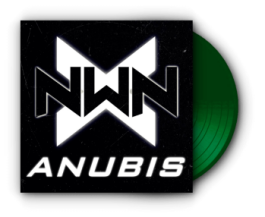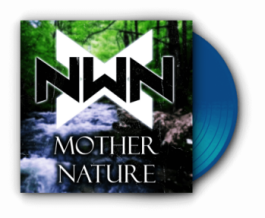 TUESDAY STUMBLE GUYS PIZZA EVENT #4
Here's the complete replay of the #4 event playing Stumble Guys on the @hive.pizza discord! We had an amazing time, lots of laughs and lots of pizzas gifted! Thanks to everyone that joined and came to hang out and have fun!!
https://www.twitch.tv/videos/1590197472

PARTNERSHIPS
HIVE.PIZZA
@Hive.Pizza is one the most active communities in the Hive world. From a tipping coin to a huge community full of events, prizes, giveaways, contests and much more. It connects people from all over the world to play games, listen to music, or simply chat and have a great time while you have the chance to get some #PIZZA tokens! Get your tokens and start staking them to earn 12% APR and also gain awesome roles in the discord which unlock new features and allow you to participate in more giveaways!
Opportunities on this community are endless, and so is the fun!
Join the Discord server to find out all the news, giveaways, events and competitions, click on the image below.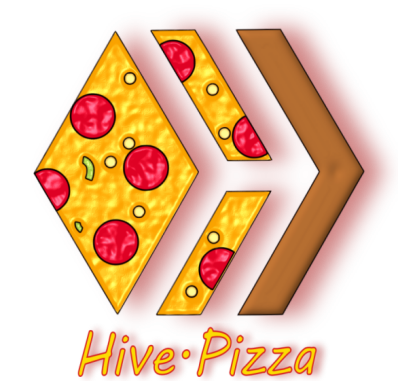 THGAMING
@THGaming is a blockchain gaming community that seeks to support games and the community in general through the creation of its own token in the Hive network and in turn entering into partnership with various games, creating guilds, tournaments, giveaways and other content. Their token can be found here https://hive-engine.com/trade/THGAMING, you can put in staking, which currently only gives voting power of the token, and can also be delegated, there is also a pool of liquidity SWAP.HIVE:THGAMING https://beeswap.dcity.io/swap?pools&search=thgaming. If you want to know more about the project here I leave the link tree, where you can find all their networks, link to the community of PeakD, link to discord and even the whitepaper also, just click the logo!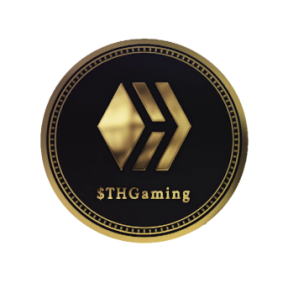 CINE TV
@CineTV is a community focused on Films and TV created to reward those that love this kind of content and would like to blog about it, you don't need to be an expert in Films and TV to participate in this community, you just need to be a good lover of all these. They have their own second layer Hive token which is called #CINE, you can find it in any Hive DEX. You can earn it by using the #cinetv tag in your related post. You can use their front end to post which is https://www.cinetv.blog/.
Join the Discord server to find out all the news and contests, click on the image below.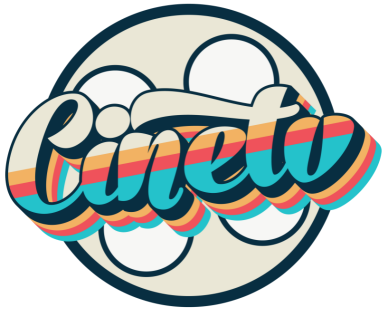 STICK UP BOYS
The @StickUpBoys are a group musicians from Brighton, UK. Their music is mainly electronic pop borrowing influences from modern EDM and electronica as well as the most notorious of the 80's pop scene, they have been heralded as the "new sound of urban pop music". Their unique and fresh sound is generated from their much beloved analogue synths, their extensive experience in a wide range of musical styles, as well as their collective talents as writers, performers, producers, vocalists and multi-instrumentalists. But they are much more than that, they are into videos as well and a lot more into Gifs, their gifs have become very well known and you can see them in many places, it's crazy!
Click on the picture below to go to their link tree and find our more about them in socials, their website and listen to their music on many platforms!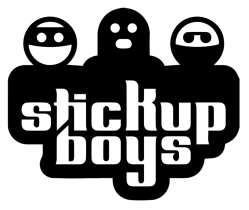 PGM
The PGM (Play Gamer) token works as a tip token for Hive posts, with 10 tokens in stake you can use once a day the !PGM command to give 0.1 PGM to the post creator, with 100 tokens in stake you can use it 3 times a day, with 500 tokens in stake 5 times a day and with 1000 tokens in stake 10 times a day. You can delegate HP to @pgm-curator and receive liquid Hive and PGM daily. You can also send 5 PGM to @pgm-curator and send a screenshot of the transaction in the PGM discord in the vote-curator channel and then put the link to their post in the upvote-post channel just below it.
Join the Discord by clicking the picture below.


CRYPTO SHOTS
@cryptoshots.nft is a first person shooter #play-to-earn browser game that allows you to earn our tokens and our NFTs, all while having fun! Most of the play-to-earn games on WAX are 2D and simple click-to-earn games. But hey.. the 90's called and want the 2D games back! It's on very early stages and the scholarships has just been release so it's a great time to start your journey in this awesome game even if you don't have the funds to invest in it!
Join the Discord by clicking the picture below.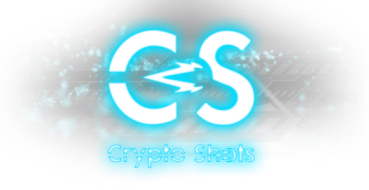 That's all for today, thanks a lot for all your awesome support!!!
If you are not on Rising Star game yet you can join by clicking the picture below!


CHEERS!
You can always visit me in social media and other streaming platforms :)





Are you looking for copyright free music for your streams and youtube videos? Then PANDA BEATS is what you need! Click the logo below to find out more!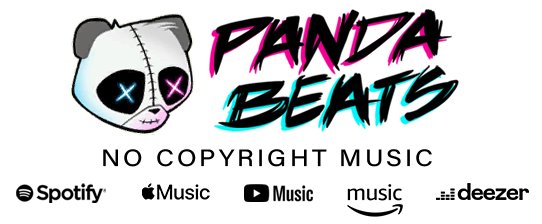 ---
---