I am basically financially free after 8 weeks | This is how I did it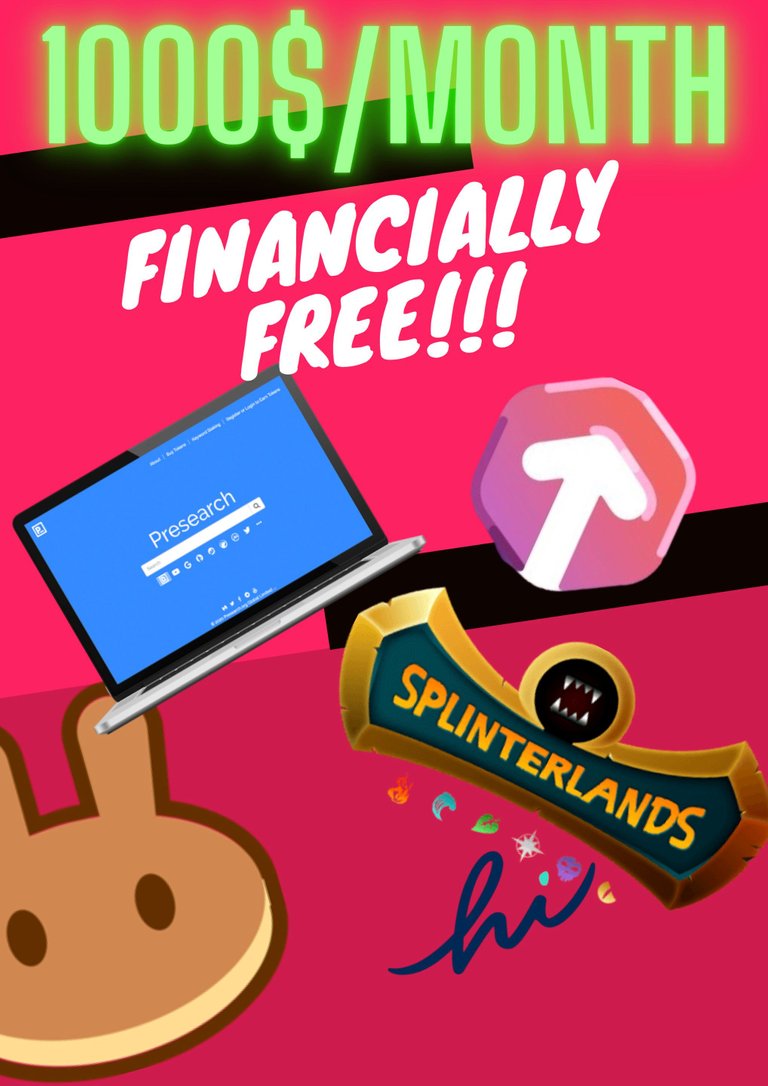 Hey folks!
Today I wanna show you how I'm making more than $1,000 per month without working really. One could argue that I'm working to make this money. Nonetheless, I would certainly describe it as hassle-free or even passive income. Hence, I would like to present you with my income streams which I was able to build in only 8 weeks.
Full disclosure: I might use affiliate links for some of the products/services I will list in this post. Nonetheless, in all cases this will benefit the both of us and never be to your expense.
Content
Free & Passive
Passive & Invested
Hassle-free work
Free & Passive
First of all: you should install the brave browser on your mobile and computer. You can choose to watch ads for which you get rewarded in BAT. This alone makes me $7 a month on the 3 devices I'm using. And don't be afraid: the ads appear in form of a pop-ups you can choose to click on (and you can choose how many ads you wanna see max/hour).

Second, start using Presearch. Presearch is essentially like Google but acts like a pre-selection tool before Google. It looks very similar to Google and it shows you your search results almost exactly like Google. But you have the option to use your search on multiple platforms including Google, YouTube, Coinmarketcap, and Twitter.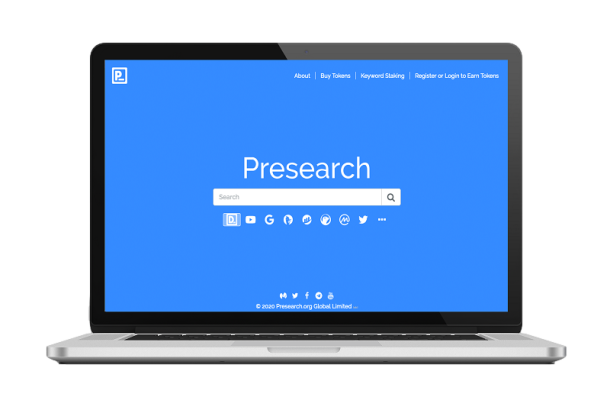 You can even add your own platforms to a selection bar which will be visible to you all the time when using Presearch. The best thing though: You get rewarded in PRE for each search you make (there is a daily limit). This alone makes me about $10 per month and it is actually really convenient and efficient.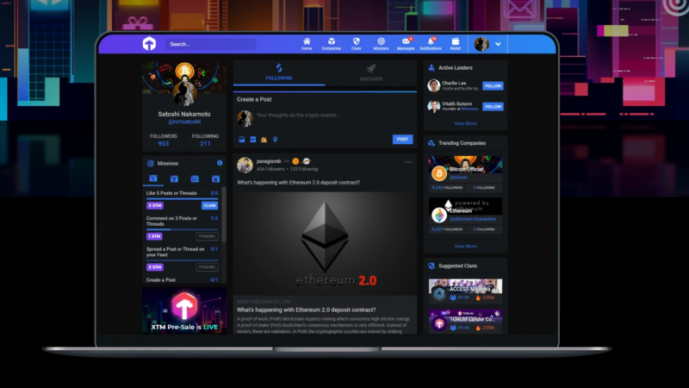 Third, become active on crypto-social media. Obviously, by reading this article you are active to some extent on either Publish0x, PeakD, Medium, or Torum. These are the channels I am publishing my content on (which I know of). Do you know any other social media platform I should post my content on? Please drop a comment mate!
While becoming active on these social media channels involves well… activity I don't view it as passive. Nonetheless, when isolating the fact that you can tip yourself when reading an article it can be viewed as passive income, thus I wanted to mention it here. Especially Torum has a special place in my heart. I have won a T-shirt and multiple NFTs in giveaways, collected over 200 free NFTs worth over 100$ and the community is awesome! Plus you get rewarded XTM for achieving different daily/weekly missions.
Check out my review on Torum here
Join here and get your first 35XTM straight into your wallet
Also, there is Blockster: an upcoming crypto-social media platform with over 400.000 people on the waitlist. You can check them out here. There is also a airdop happening!!!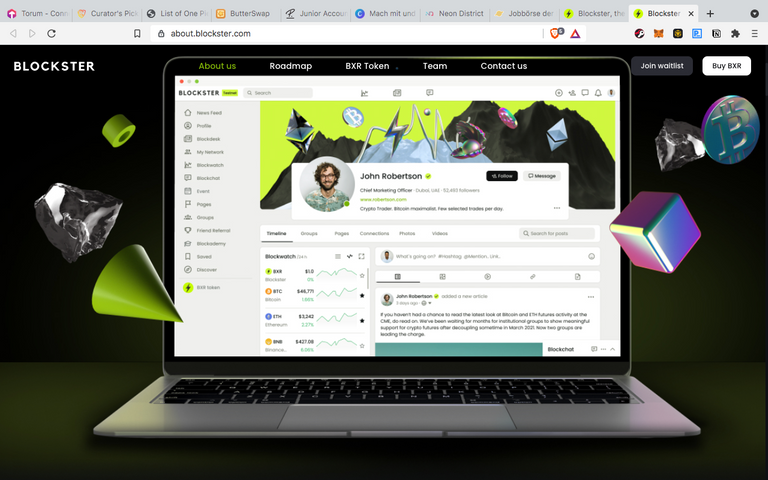 Passive & Invested
The lion's share of my passive investment comes from the DEX Pancakeswap (I'm sure most people will now $CAKE). I have my cake staked in an auto-compounding Syrup pool. At the current rate, my earnings average around ~180$/week or 720$/month with $CAKE alone.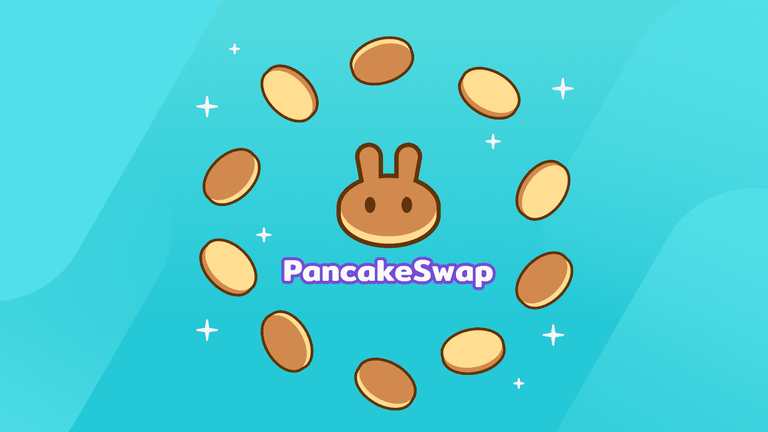 In addition, I am invested in Splinterlands (play2earn card game). On one hand, I am holding and staking SPS tokens (~100% APY) which makes me roughly 23$/week. Additionally, I am using a bot and renting out cards which makes me another 15 to 20$ a week.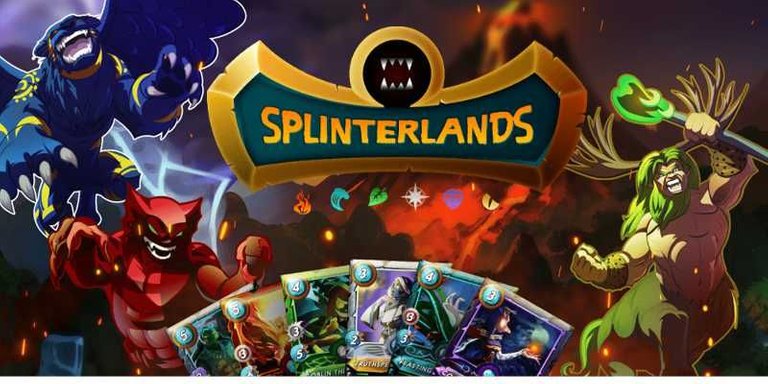 Hassle-free work
During the 8-week period what I found most lucrative was blogging on prior mentioned platforms. In addition I am affiliating products and services I strongly believe in and which I am using myself. As I always do my own research to hedge against potential risks when interacting with a product or service, I simply document my research and honest opinion. I then publish my content and let people decide themselves if they want to engage or not.
Take hi.com for example: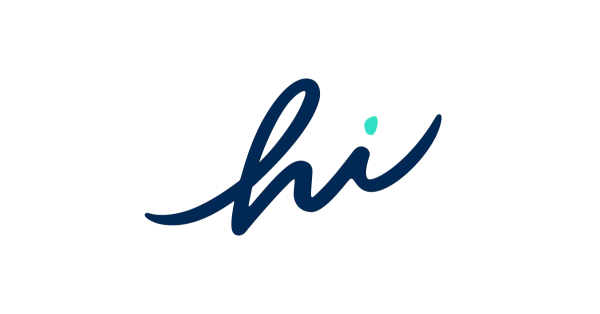 Hi is a not-for-profit bank, which itself sounds paradox. And believe it or not, the company is so very well founded that their marketing budget must be crazy. The former bitcoin.com CEO and the former Crypto.com CMO are part of the team behind this project.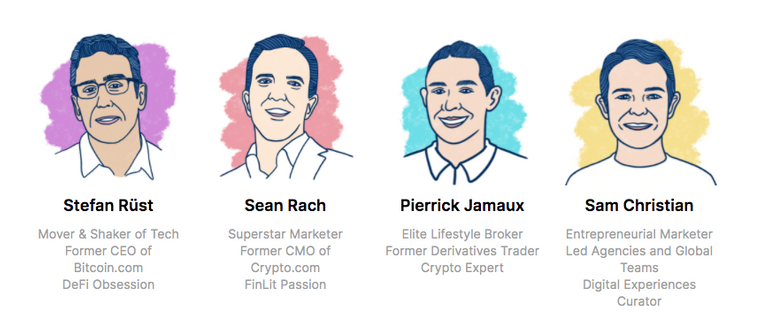 I mean they bought the domain "hi.com" (probably cost them a few bucks). They are essentially letting you claim 1 HI$ per day (~0.70$) as a daily reward. You simply have to signup using your mobile number. In addition, you get half the daily reward for any friend you referred who claimes daily. And the friends your friends give you rewards too (downstream referrals). And that makes me 15 to 20$ a day passively!!!!! After only 8 weeks, I still can't believe it.
Of course, you have to KYC and pay a fee to withdraw your HI$ but this is industry standard by now and furthermore incentivizes to hold the assets.
Read my review on hi.com here
Join here
Conclusion
Certainly there are more projects I am looking at and I have minor Investments in. Nonetheless, I believe those services/games are my core income streams. There you have it. I still can't believe it. It only took me 8 weeks to become almost financially independent. My plan is to scale the income times 10 in the next two years. We will see how it goes, but I'm dedicated and I'm working like crazy on my dream.
If I did it, you can certainly too! Find your game/project, invest early and believe in it, promote it and start growing!
Cheers,
NFInsights
---
---