Splinterlands share your battle. Kulu swimhunter.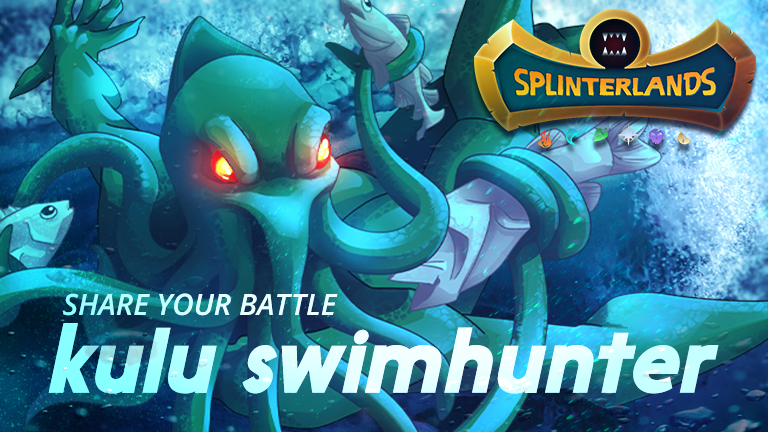 Trying out some new chaos cards.
For this weeks share your battle post the team has chosen one of the new chaos cards from the water splinter. Kulu Swimhunter.
It's a card that I have at a very low level and isn't very effective until after you max it out really as it has no special abilities.
To be honest I wouldn't bother having it in my deck except for the fact that i want to fill out the entire collection. Its a bit of a nothing card so i just rented one out to complete this challenge.
The Battle.
The ruleset for this battle was:
Stampede.
Close range.
Link to the battle:
https://splinterlands.com?p=battle&id=sl_be8910f820fa5df1554367b745450b9c&ref=niallon11
Mana 20 for this battle with fire, water, life and dragon the options to play with.
Starting line-up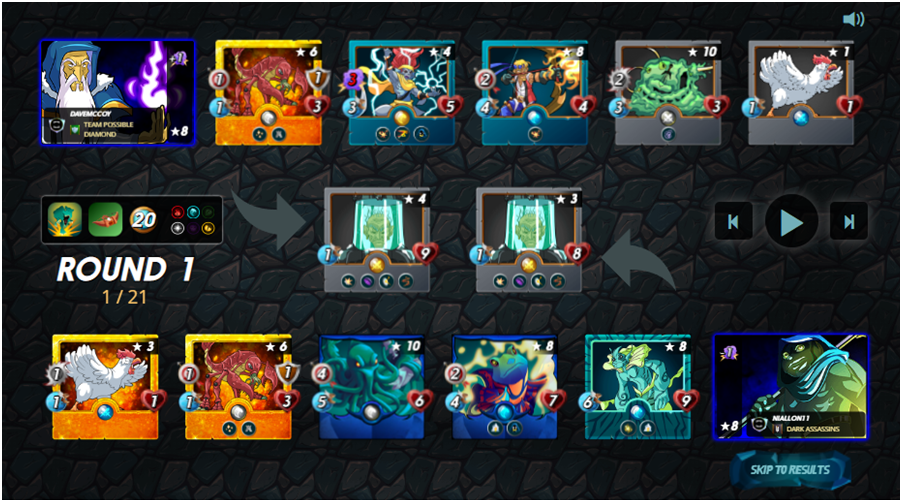 As soon as I saw the line up's I knew that it would b e a war of attrition.
Neither of us could hurt the tank of the other team. we both had the Lord combined with a healer and i had two triage monsters lined up behind mine to soak up the damage.
I did play Kulu for the sake of it but again it wouldn't be in my line up except that i wanted to write a post about it. With 4 ranged attack it's not a terrible card it's just there are a lot better out there.
First kill.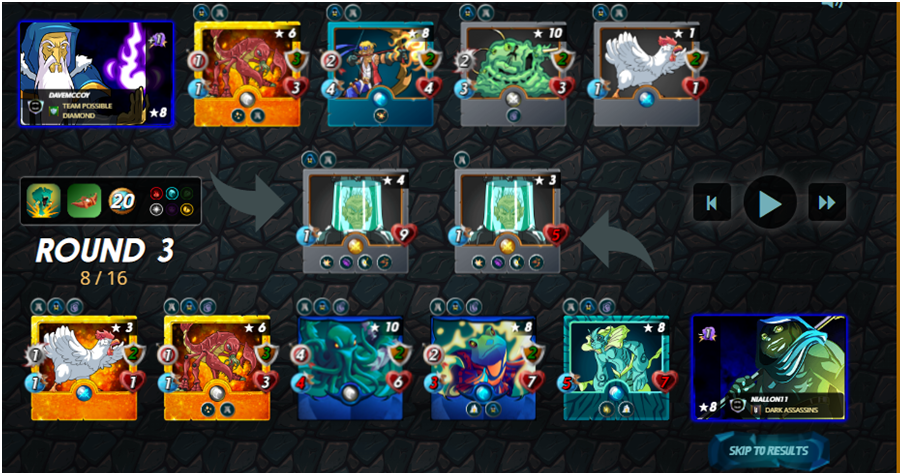 The first kill was always going to play a huge part in this battle and luckily for me it was my opponents ruler of the sea. It can be a great card but i had a double magic void and a triage right behind my tank so it couldn't do any damage to my team.
Once that card was dead they had no firepower left and it was always going to come down to fatigue.
Round twenty one.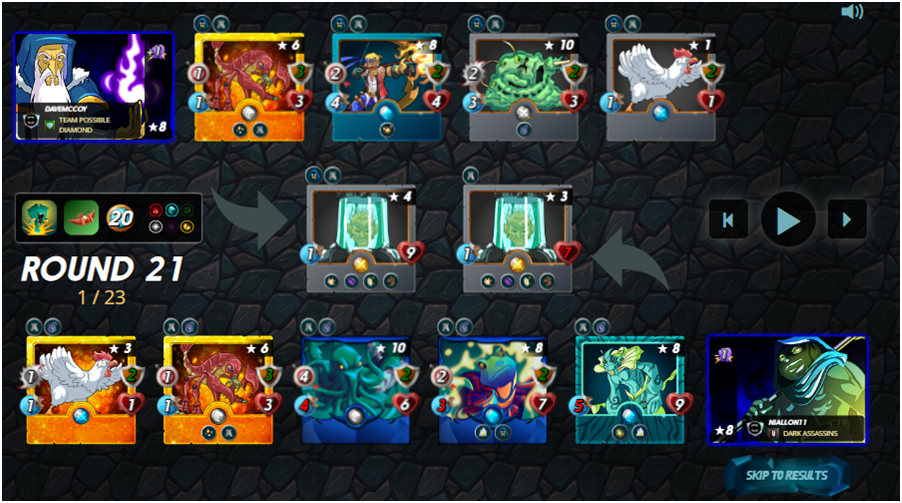 Fatigue set in at round 21 and from there it was always going to be my victory.
My monsters had higher health and combined with two triage monster i could repair a lot of damage to the team. On their side the only healing power was a three health crustacean king which would go fast.
Now it was just a matter of which round would give me the victory.
Finishing line-up.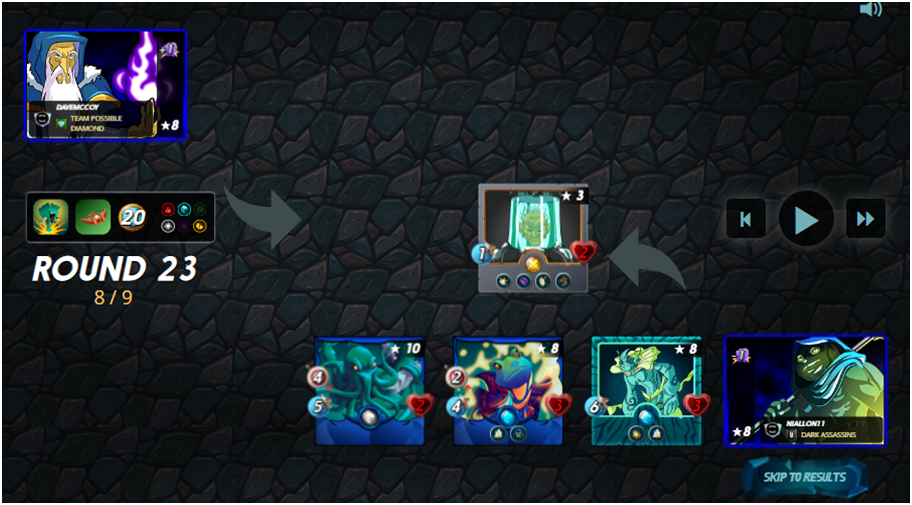 Round twenty three.
That was a wait and a half to get the victory and it's not one that i am particularly proud of.
I'll take it of course but there are better ways to win than a bad team outlasting another bad team.
It was all about that triage ability that kept me safe form the blast originally and then kept me alive when fatigue set in.
Summary.
My opinion hasn't changed on the card and it's adds very little to the game.
I'll buy one and rent it out without having to worry about it ever again.
As for the match it was great to get the win and I'll keep moving up the ranks.
Try for yourself.
If you haven't played the game before then now is the best time to join. Today is much better than tomorrow and a lot better than later.
Link to the game here,
Posted Using LeoFinance Beta
---
---