A change in strategy. $12 Challenge Season 2 - New Season, New Strategy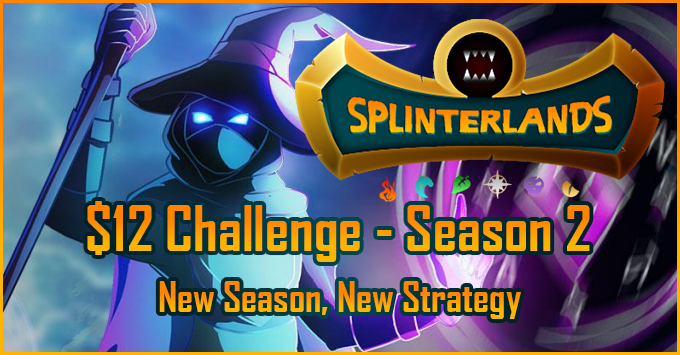 Hey all! So here we are, at the start of the second season for the $12 challenge. As I'm sure everyone knows at this point, there were some pretty big changes made to the reward system for Splinterlands which means we are going to have to take a good look at the way that this challenge is going to be played moving forward. I'll get into the changes I'll be making later in this post, but first, a bit of housekeeping.
If you remember back on my first post for this challenge, I promised a giveaway with more giveaways to follow. I had intended to select the name for the winner of that giveaway live on stream, but the problem is… I keep forgetting. No joke. As far as the future giveaways, if you come to my Twitch streams live I do a ton of giveaways every stream. It's a great chance to pick up an extra card or some DEC and the community is fantastic. I've drawn the winner for the giveaway promised in my first post here on Splintertalk though, congratulations to @elephantium on winning the Venari Heatsmith. You should have it already on your account as I sent it out yesterday!
Next up, season end rewards! For the first season end rewards, I think the results were pretty good.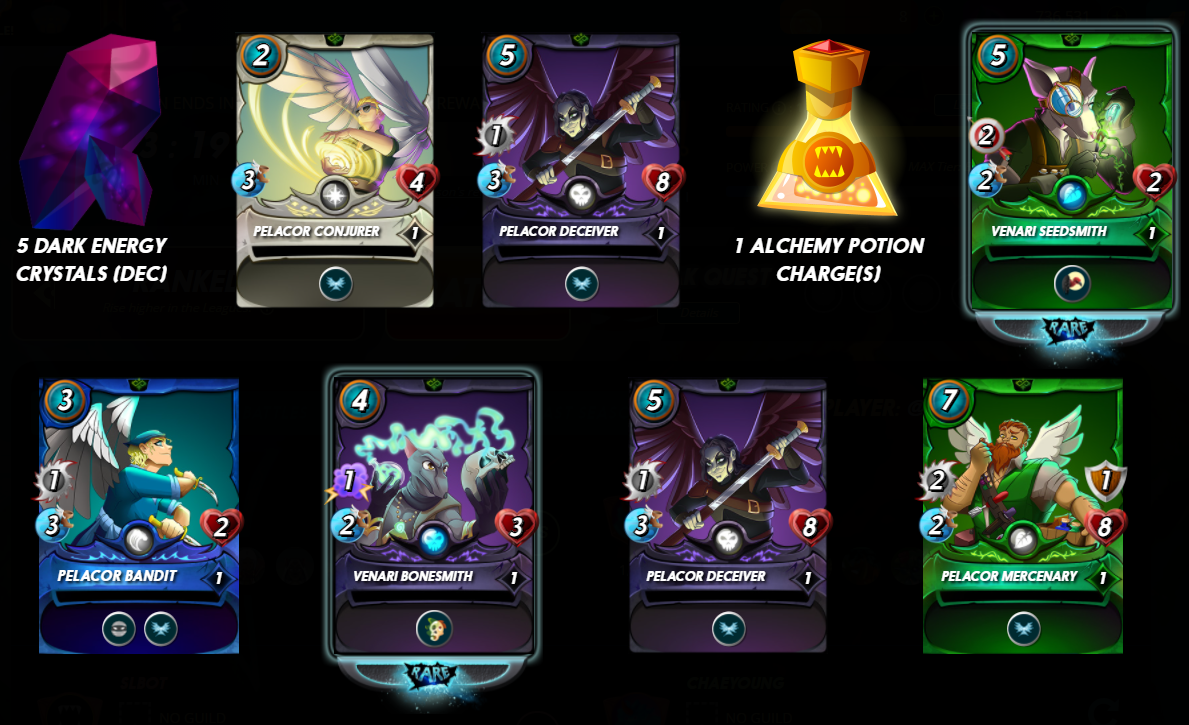 No epics or legendaries, but a lot of cards overall which really helps build up the collection on this account which is super important, especially now given the changes.
Speaking of the changes, I think it is time to cover the changes in strategy and post format going forward as I head into Season 2 of the challenge. First, changes in format. In terms of post frequency, nothing will change. I'll still aim to release one post every 3 days, and I will still only play (and stream) the account once every 3 days to allow the account time to recover the DEC capture rate. However, as I did not hit the 40% DEC stopping point which was the goal to hit even a single time during the first season, I'm reserving the right to play the account off stream to try to maximize DEC gains from the teams that were rented during the play session since I will be spending much more DEC on rentals.
The reason I will be spending much more on rentals? The plan this season is to play in the Silver III league. I'll still be using mostly bronze level cards due to the price of renting silver cards being much higher in many cases, but I'll be renting enough cards to fill in the power gap to keep the account in Silver III to take advantage of the changes that were made to how rewards are distributed. Plus, having 2 reward chests instead of one per quest will be pretty sweet. I actually did complete one daily quest during this session at silver, and it was indeed pretty sweet! More on that below.
So, one final change in format I wanted to go over was the information that I'll be providing in each post. I'm not going to provide totals on things like the amount spent on rentals anymore. Keeping track of how much I spend on rentals to get enough power for Silver 3 is more work than I feel like keeping track of. I'll still provide the starting and ending DEC balance and total gained or lost each session though, so you'll still be able to follow along with the account's growth. Additionally, I wont always be providing the card lineup used in each session if it is the same as one I've used in a prior session. There's only a handful of teams that I use on a regular basis, and I've pretty much already listed them all in the first 5 posts. I will reference and link a prior post which has the team I used already explained if I don't plan on going over it in the new post moving forward.
For this session, I decided to run double healing Life splinter lineups, when possible, just to see how it would go over a decent number of games. I have to say, I was not disappointed. The lineup for this team was essentially the same as the lineup outlined in my first post of the challenge but with the addition of a Venari Crystalsmith for the extra healer.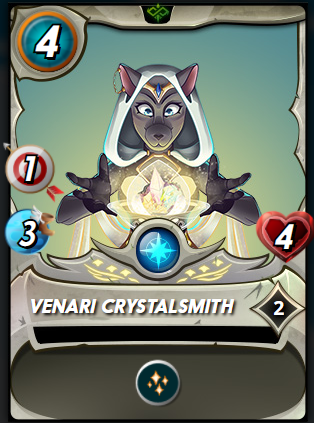 Having the extra healer proved to be extremely powerful, and with Crystalsmith having 1 ranged attack she became my primary healer with Divine Healer often being the one not selected in lower mana matches where I wasn't able to run both. That extra 1 damage is actually super useful much of the time.
Now for the results of the first session of this season! I had completed two quests, the first was a Fire quest which I completed at bronze and scored a whopping 8 credits as a reward. The second quest was a Snipe quest which I waited until I was into silver to complete and was rewarded with a Pelacor Bandit and a Twilight Basilisk.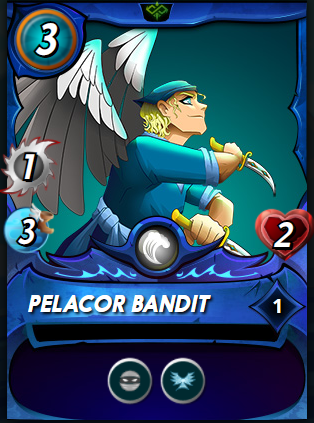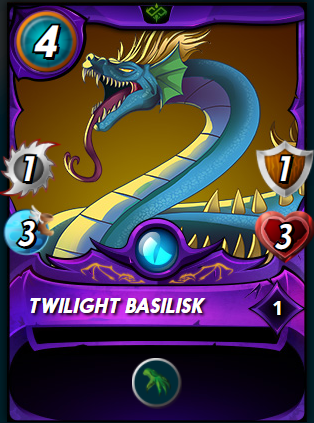 For the DEC side of things, I started the session with 563 DEC (Lower than the last post's ending amount due to renting power for season end rewards) and ended with 765, which is a gain of 202 DEC this session – the highest we've had yet in a single session despite having to rent 15k power!
Now for the shout-out portion of the post! Huge shoutout to @cmmndrgarlic for the awesome logo he made for the my twitch chat bot, SplinterlandsBot. I love it, it is exactly what I hoped for when I was telling him what I was after. As always I need to give a quick shout out to the #NoSleepGang for supporting me on Twitch while I stream this challenge live. Always a blast having everyone there hanging out. Shoutouts to @SplinterlandsHQ Gameboy_ali @Drabs587 and everyone else.
If you're looking to get a boost to your Splinterlands account, the giveaways people host on Twitch are a great way to do it. Here's some links to check out:
My Twitch
SplinterlandsHQ
Drabs587
Clove71
Siutcase
Cmmndrgarlic
Gameboy Ali
---
---