Splinterlands Art Contest // Week 170 // Child Of The Forest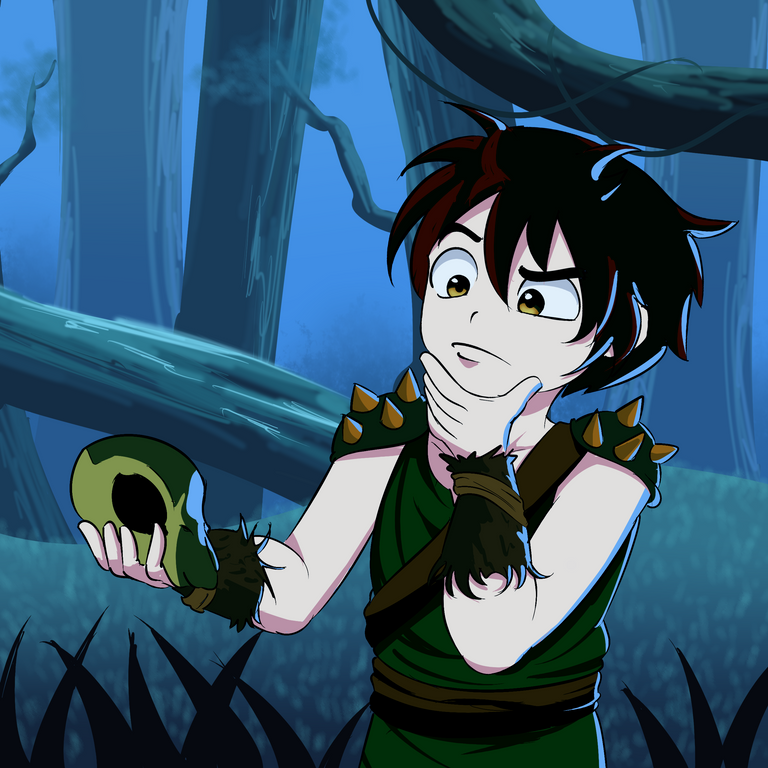 Hi everyone, for this week I make a fanart of the child of the forest, I hope you like it ^^
Software Used:
Paint Tool Sai
Materials Used:
A Genius Wizard Pen tablet, and the brushes of pencil, water, and a customized brush of clouds
Process:
Step One: I make a layer to do the sketch.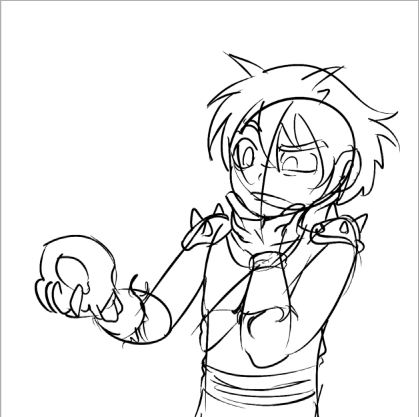 Step Two: Then I correct some things of the sketch and make the lineart.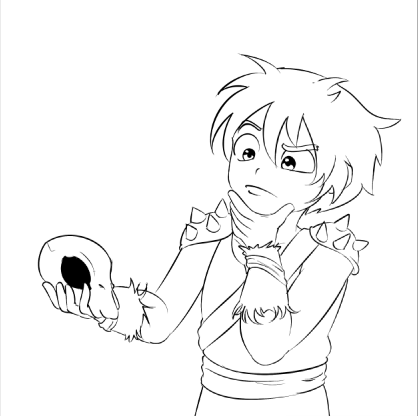 Step Three: I put the color base.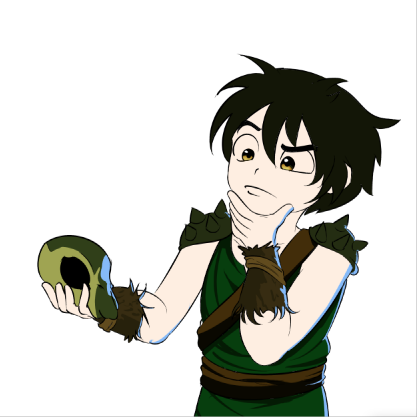 Step Four: Then I make the shadows and brights of the future background behind the character.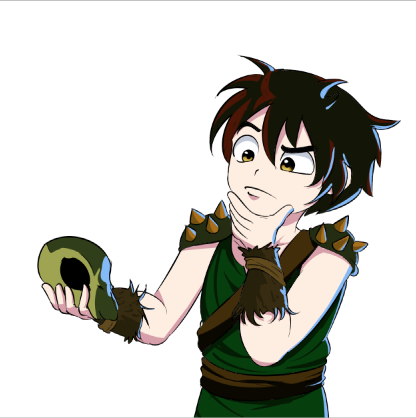 Step Five: Add two layers once for the blue color, and another for the ground.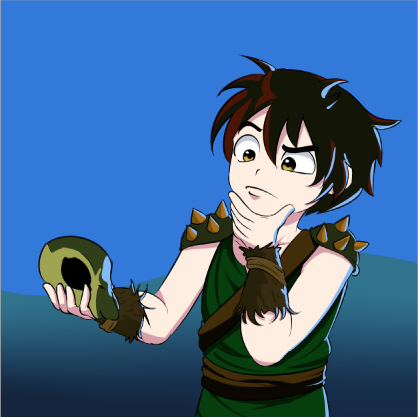 Step Six: Using the cloud brush I try to make an efect of distant trees or shrubs.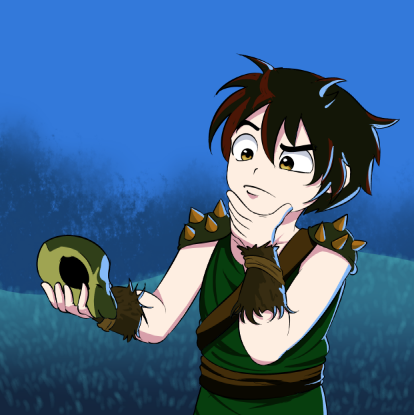 Step Seven: I make two tree trunks a little near.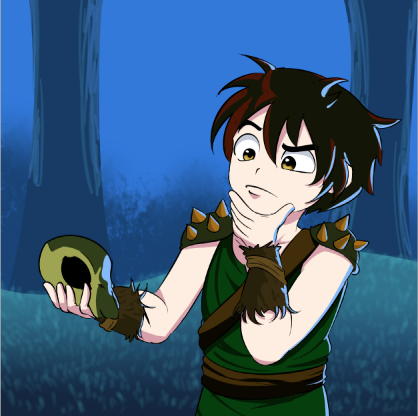 Step Eight: I add two trees more.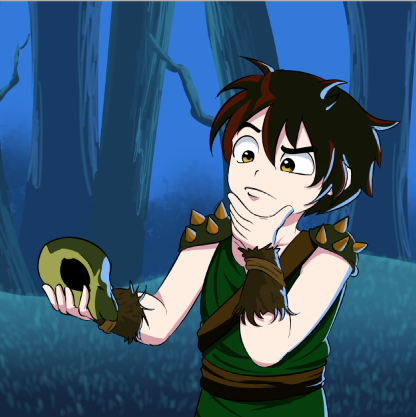 Step Nine: then I add a layer with the effect of screen to the trees of behind and I make another trunk with more details.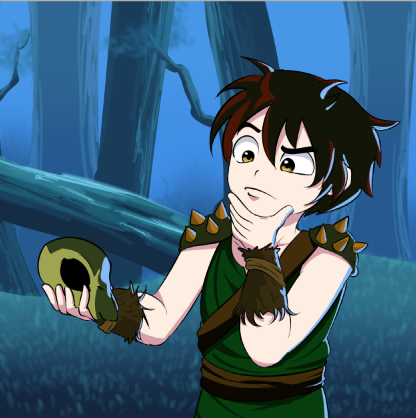 Step Ten: I add the last trunk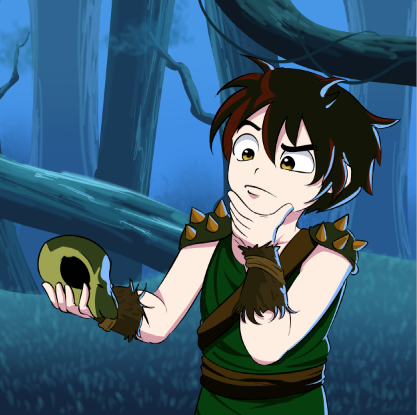 FINAL ARTWORK: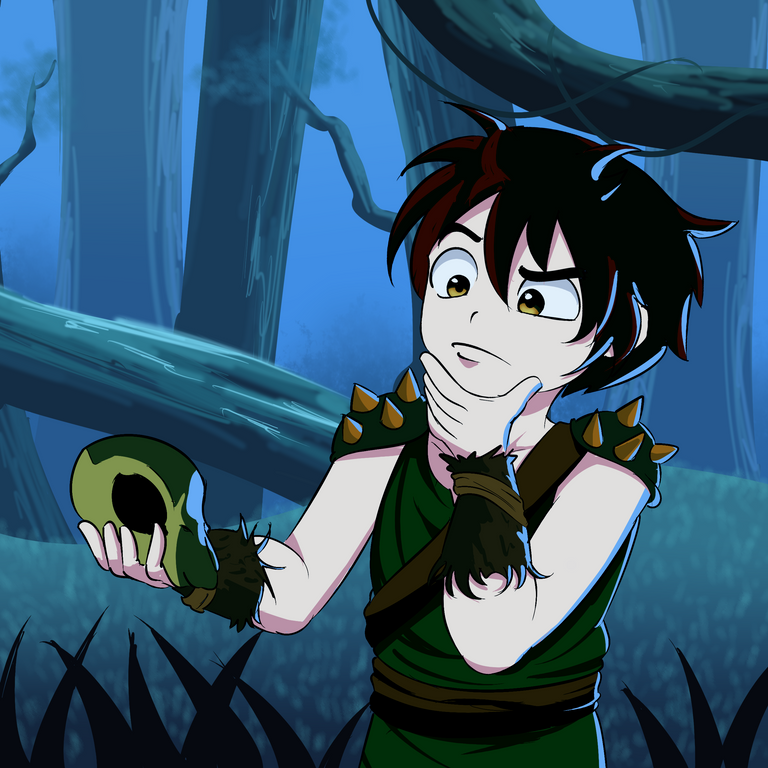 ---
---