Splinterlands Social Media Challenge // Ifrit Rising Unleashed (ENG/ESP)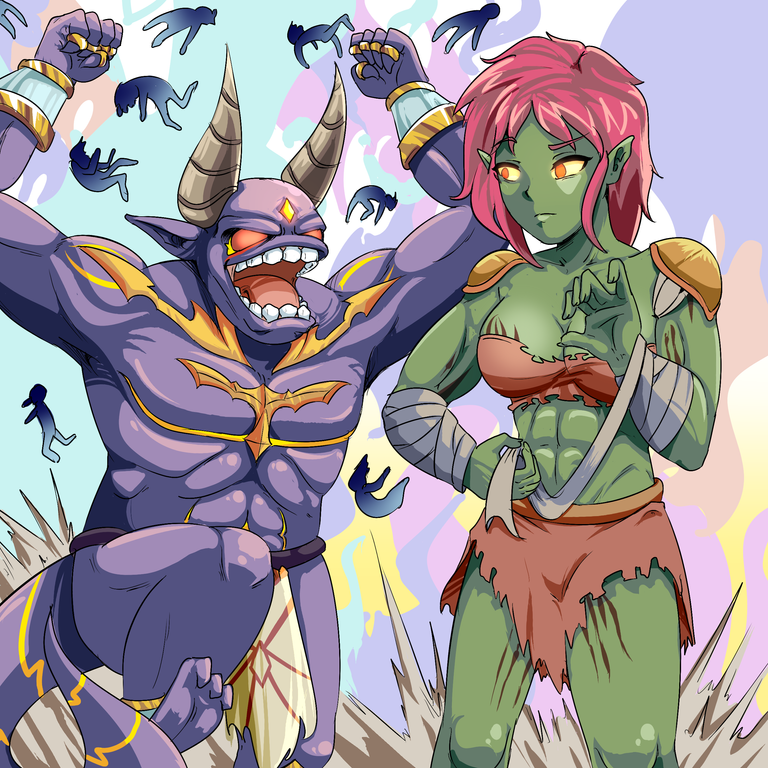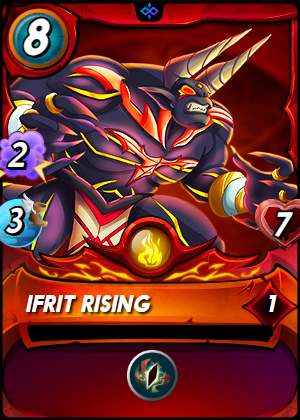 Source: Splinterlands

Ifrit Rising
Ifrit Rising considers himself a demi-god. Huge in size and powerful in fire magic, he travels through underground rivers of magma and emerges from within volcanoes around the lands. In his display of strength and ferocity, anyone near him when he emerges either runs in fright, becomes his meal, or worships him as a god. And he is just fine with any of those options.
For Ifrit Rising knows he is superior to all other beings. He is able to harness fire magic to his command, and is just as deadly in melee as he is at range. He is currently resting deep underneath the Mountain of Ash on Praetoria.
And word has reached his ears that the Chaos Legion intends to enter through his domain and conquer the Splinterlands. Ifrit Rising sees this as another opportunity to have more mortals worship him, and claim more dominion for himself. So he is happy to help the Chaos Legion in any of their endeavors.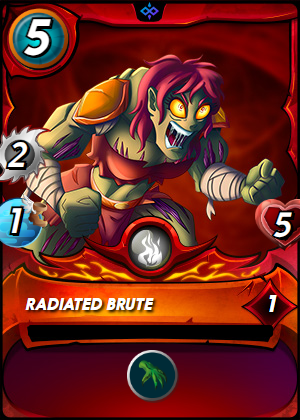 Source: Splinterlands

Radiated Brute
he spreading blight on the continent of Praetoria twisted both the land and its people.
Plants and animals were the first to become corrupted. Fungus sprouted from vegetation and gave them sentience. Animals grew extra limbs, heads, and grew to extraordinary sizes.
Then the people fell ill. Some thought it was from the plague brought about by Doctor Blight. Others thought perhaps it was from the poisonous gases that seeped from the fissures near the volcano.
Whatever it was, those who survived the sickness were changed. They mutated, grew stronger, and were filled with an uncontrollable rage. Some were unable to control that rage and went on murderous rampages. Others fought to maintain their sanity long enough to protect their family, friends, and neighbors from themselves. They fled into the Jade Thicket, where they became as feral as the wild animals of the continent.
The people of Praetoria referred to them as Radiated Brutes.

First, I made the sketch.
Primero, hago el boceto.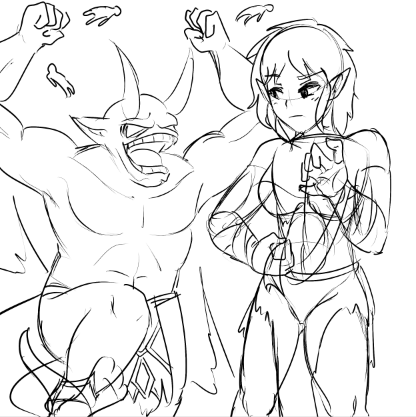 Then, I add a new layer to do a better lineart and correct some errors.
Entonces, añado una nueva capa para hacer un mejor delineado y corregir algunos errores.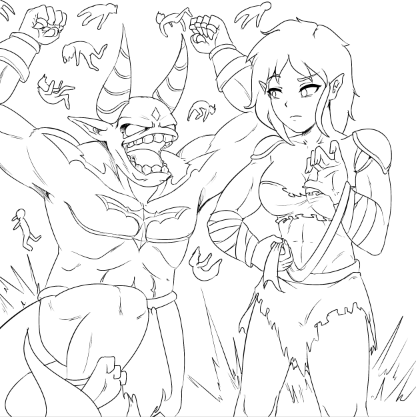 Now, I paint the artwork with the base colors of the characters.
Ahora, pinto la obra con los colores base de los personajes.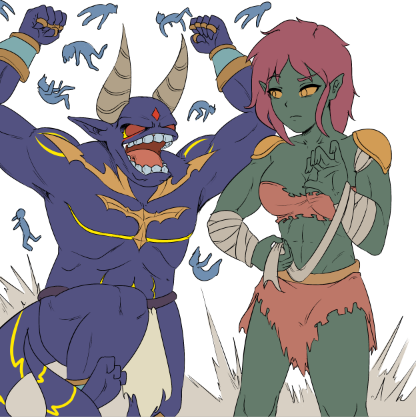 I work in different layers to distribute the light and add details.
Trabajo en diferentes capas para distribuir la luz y añadir detalles.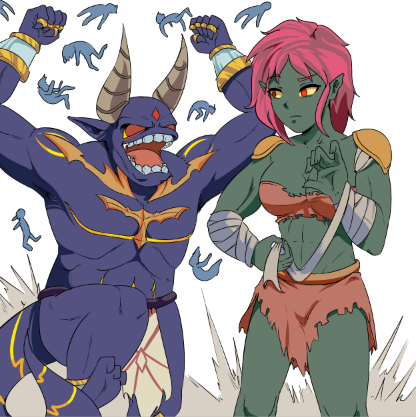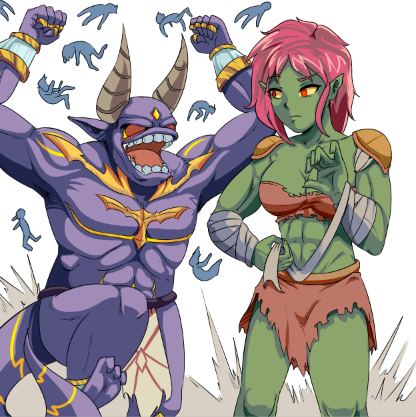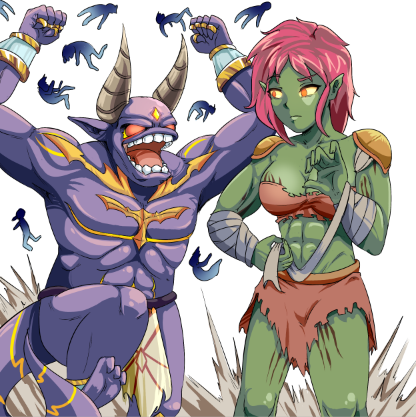 I add some figures at the background to simulate the smoke.
Añado algunas figuras al fondo para simular el humo.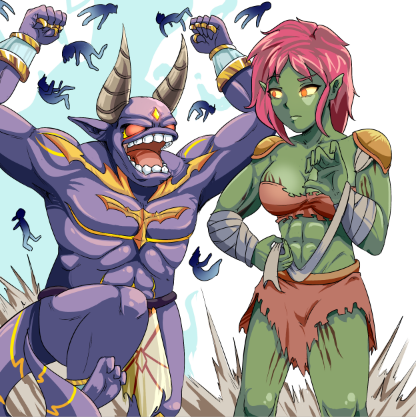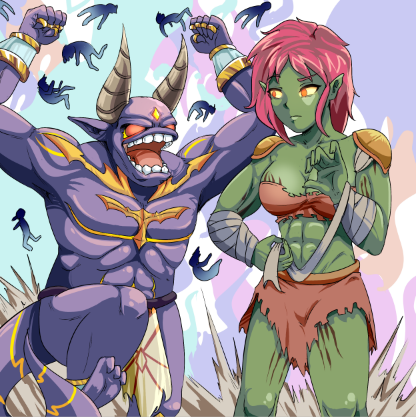 Finally I add a gradient between white and yellow colors.
Finalmente añado un degradado entre colores blanco y amarillo.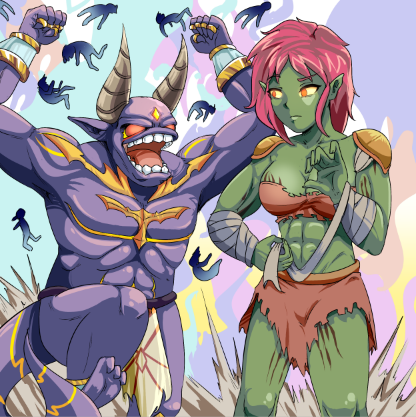 https://twitter.com/mrdustflover/status/1698512286841786544
---
---
---