BIG EYES COIN COULD BE 100X BETTER THAN DOGECOIN AND APECOIN IN TERMS OF ENVIRONMENTAL IMPACT
Hello everyone my friends 😊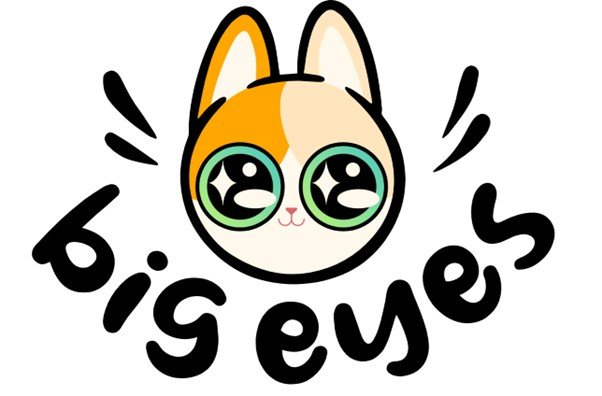 Undoubtedly, the crypto industry is suffering from one of the most depressing times in its history. Back in 2018, it did lose almost 70% of its value, but the consequences, this time, are brutal because the capital since then has exponentially grown. A minute decline in percentage currently rattles the charts across the industry in a second. But things yet aren't over – as Edith (A partner at Race Capital) claimed that it's more of a "warm winter" than an actual "winter". It's because it does hold the potential to filter out the people who're just in for some quick money and get away. She finds it a mesh that will separate the crypto enthusiasts from the pocket-fillers. So, the industry is feasible and favorable for only the ones willing to give their heart and soul to it.
The next possible question is, what should you or I be looking for then? Is every coin around the same? Absolutely not! It's because only a few have a monopoly over the entire market. And one thing that we find uncommon among the tokens is their utility. The more beneficial a coin for a community is, the higher its probability of making a difference. This guide will dig into the coin that we deem viable, starting with Big Eyes (BIG).
The Cutest Meme In Town – Big Eyes (BIG)
Here comes a meme coin! Another? Yes, one more to the list. But this certainly will blow your mind once you skim through the utilities it offers. To add, it's not a generic meme coin that we're used to – something that makes it to the limelight out of fun and fades away in a couple of years. The whitepaper of Big Eyes (BIG) disseminates the idea clearly that it's HERE to create a difference with the services it offers, and it encourages people to not only make some profits but count on a cause that's beyond their identities – something that'll push their limits and enable them to think beyond themselves. Checking into Big Eyes (BIG) official website, you'll find a cute cat with its eyes bulged out.
The Best Of The Meme Coins
These coins come in, cash the hype around and get away. Now, this is pretty short-term; at least, it feels so, right? But Big Eyes (BIG) breaks the odds with its applications and their applicability in the real world. Big Eyes (BIG) has managed to raise 50% of its aspired figure (1 Million USD). 90% of the tokens would be available to the public at its launch. The ultimate objective behind this practice is to circulate the tokens as smoothly as can practically be, so everyone on the boat has an equal opportunity to scale up their initial sum. On Big Eyes (BIG), the Presale is LIVE! It's high time to jump into this ocean and get a fish for yourself.
Fed up with the taxes? Do you want it all sorted out for you? This is the way to go because it's one of the prime features at Big Eyes (BIG). It enables its community not to stress over the idea of paying hefty taxes on anything they buy. It liberates its stakeholders from the hassle of getting into this part. It's a relief that you ain't find anywhere anytime soon.
Flexible Mode
What if the community gets so big that it's practically impossible to manage without the implementation of taxes? This is legitimate and sounds real, but Big Eyes (BIG) certainly have plans for that phase too. Its Dynamic Tax system will hand over the remote control to the audience, and the tax would be defined based on the user's likelihood to buy. This system is subjected to change based on the behavior of an end-user, so everybody onboard has complete control over the amount they pay.
Donation Channel
Thinking out of our identities makes us human beings, and that's precisely what Big Eyes (BIG) endorses. The long-term plan of the platform is to save the environment by donating to charities that are functional in ocean-cleaning projects. The 5% of the network would be channeled to the donation amount. Those onboard not only will have an opportunity to make money, but they'll surely savor the feeling of doing something for someone. It is no less than heaven!
Uniting The World With UniSwap
You won't have to go anywhere to swap your currency. This feature isn't yet functional, but it definitely will be in some time. So, hold on to it and this will enable you to swap Cryptocurrency for Big Eyes (BIG) without any extra hassle. This is just the tip of the iceberg; an entire world awaits you! Make the best move and rule the world like the ones who previously did with their choices. A decision is all it takes to raise your ranks, and NOW is your time to take a decision!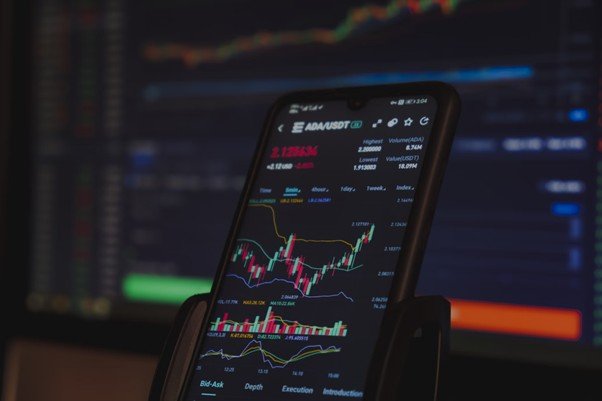 Every Dog Has Its Day – Dogecoin (DOGE)
Billy Marcus and Jackson Palmer came up with the idea of Dogecoin (DOGE). The majority had no idea until 2019 when Elon Musk (Space Enthusiast) tweeted and let the public know about his views on this concept. This worked better than any marketing tactic because the charts soared in value and brought in millions of dollars. Those who had it reserved made millions in days. Not to forget, it was initially launched in 2013.
Dogecoin (DOGE) is to meme coins what Bitcoin is to all cryptocurrencies. It's a trigger that set a chain of reactions down the road and pushed many creators to think about cashing the memes and building wealth over it. Dogecoin (DOGE) was based on the Proof of Work consensus model, which was later an issue for the community. It demands massive processing power to compute equations and mine them. In the long term, it isn't feasible because the model itself was outdated, and many other models had been launched that consumed much less power and were also efficient in other domains. Based on current rankings at coinmarketcap, Dogecoin (DOGE) stands at #10, with its price approximately equivalent to 0.06 USD.
Planet Of The ApeCoin (APE)
Have you checked out a viral NFT picture? The Ape with slumped shoulders, leaning forward – represents an ApeCoin (APE). Lately, it has built its community of supporters always around to drive the platform. It was launched in 2021, roughly a couple of years since the coin has garnered much attention. The primary objective of the token is to be a component of Web 3.0 that's all set to revolutionize the world. ApeCoin (APE) is based on DAO and enables its stakeholders to take control of their fates into their own hands, kicking out any intermediary or third party entirely out of the scene. Currently, the coin ranks at #36 and is sold at approximately 5 USD.
Of all the fun coins, which one do you find feasible and effective in the long term? Your choice may vary based on several factors. But the one we're more into is the Big Eyes (BIG), and there are two reasons for that – one is its donation channel, where the purpose is to think beyond our bodies and authentically contribute to the environment. And the second one is its flexible mode of taxes, where you or I will have the leverage to mold the operations the way we desire!
Disclaimer: The information provided in this article is solely the author's opinion and not investment advice – it is provided for educational purposes only. By using this, you agree that the information does not constitute any investment or financial instructions. Do conduct your own research and reach out to financial advisors before making any investment decisions.
https://www.analyticsinsight.net/how-bitcoin-cardano-and-big-eyes-coin-are-incorporating-charities-into-cryptocurrency/
https://www.analyticsinsight.net/here-are-three-wonderful-coins-for-you-zeerozone-zezo-shiba-inu-shib-and-basic-attention-token-bat/
https://www.analyticsinsight.net/cryptocurrencies-everyone-is-racing-to-hold-bitcoin-btc-and-kittynomica-kin/
https://www.analyticsinsight.net/e-books-reports/
Thenx for watching 👀 😎
---
---