NEWBIES INITIATIVE TASK 6 || BLOCKCHAIN GAMES & SPLINTERLANDS
Greetings everyone...
It's my pleasure to present to you our task 6 which is the last since the newbies initiative started. The team members behind this initiative have gone the extra length to unravel different ways of achieving good growth in this blockchain and I can't appreciate them enough for this free knowledge with amazing support so far.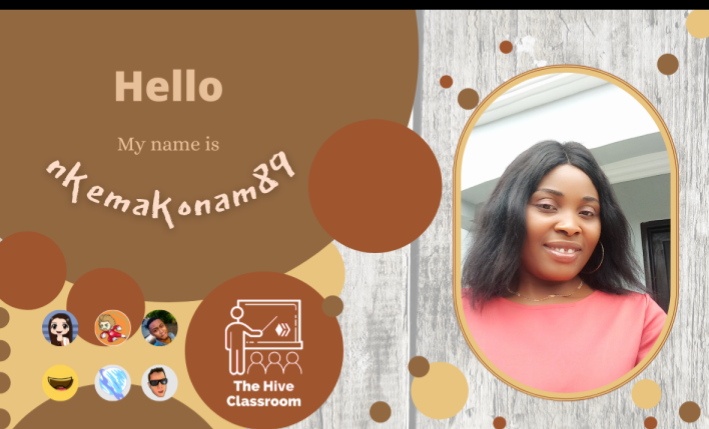 Image designed by @projectmamabg

When I joined this blockchain, I was told to always engage in other people's posts and not just to dump my post and leave, and wait for a miracle to happen. So I was visiting as many posts as I can and I kept reading and hearing splinterland card this and that, renting, game, battle, etc. Well, it sounded so strange and I thought this particular game was meant for some certain hiveans, I didn't know that anyone can play the game 🤦 , so I always skip such posts, lolz...you wouldn't blame a newbie, or would you? 🤩🤩 The picture is becoming a bit clearer now, especially after my encounter with this topic via our last Discord live meeting where @ksam did justice to this topic.

So in this task, I am gonna summarize my understanding of the tutorial given to us by answering the following questions but before that, get to know what BLOCKCHAIN GAME IS ALL ABOUT
These are games played for fun and pleasure and by doing so, you earn cryptocurrency, and NFTs (Non fungible tokens), and trade your coins in the marketplace. Simply put, it's a play-to-earn game; amazing, isn't it?
Unlike other games we play using our phones including Nokia torch phones and stay glued on it for hours while trying to defeat an invisible opponent just for fun anyway, without earning from it, this blockchain game is UNIQUE because it offers you a lot of earnings while enjoying your games
Now, unto the questions...
Mention 3 Blockchain games and their in-game currency/currencies.
The 3 blockchain games I know are the :
Splinterlands: the in-game currency is splintershards

Rising star game: the in-game currencies are the starbits/star pro

Axie: the in-game currencies are the axs/slp
What do you understand by NFTs? Of what use are they? How can you acquire/sell them?
NFTs are digital or electronic assets that represent objects in the real-world like: art, images, music, in-game assets, video, and historical items.
NFT are non fungible (not replaceable) tokens, that can be used for gaming purposes like the splinterlands cards. It can represent an art. When you see an NFT you like, you can decide to purchase it and keep it as an art.
OF WHAT USE ARE NFTs?
They can be used in the game, they can be rented out to other players for a fee and they can be auctioned in the game marketplace at a higher price
HOW CAN YOU ACQUIRE/SELL THEM?
You can acquire them by minting them
and you sell them in *NFT market place.
List the 7 Elements and 4 levels of card rarity on Splinterlands
The 7 Elements of Splinterlands cards are :
Fire
Water
Earth
Life
Death
Dragon
Neutral (Mercenaries)
The 4 levels of card Rarity in splinterlands are :
Common
Rare
Epic
Legendary
THE SECTION B OF THIS TASK IS ALL ABOUT PRACTICAL SPLINTERLAND GAMES
.
This section is not compulsory but, it's very important. However, I have created an account already but have yet to buy the spell book which cost $10. I had to hold on to this because I am not yet conversant with the games and the battle involved. I needed more learning before jumping into it Though, it's important to note that you stand the chance of earning a lot when you give this game detailed attention. I was made to understand that only blogging about the games "may" earn you a good curation by the steemMonsters account plus other coins you might be winning and giveaway participation. So I think this game is worth a try 👌

GRATITUDE
I want to humbly show my gratitude to all the people behind the newbie's growth in this blockchain. It's been an amazing learning curve so far and I am elated. Thank you so much!👍
---
---