MEDUSA Digital Fan Art - Splinterlands Art Contest! Week 186
Hello everyone and hello crypto word! How are you? Again, This is yet another digital fan art from Noblebright at Week 186 of the Splinterlands Art Contest. For this week I choose MEDUSA rare water the monster with magic damage to the enemy monster. I selected this NFT card to represent the water unit and to show my version of MEDUSA.
REFERENCE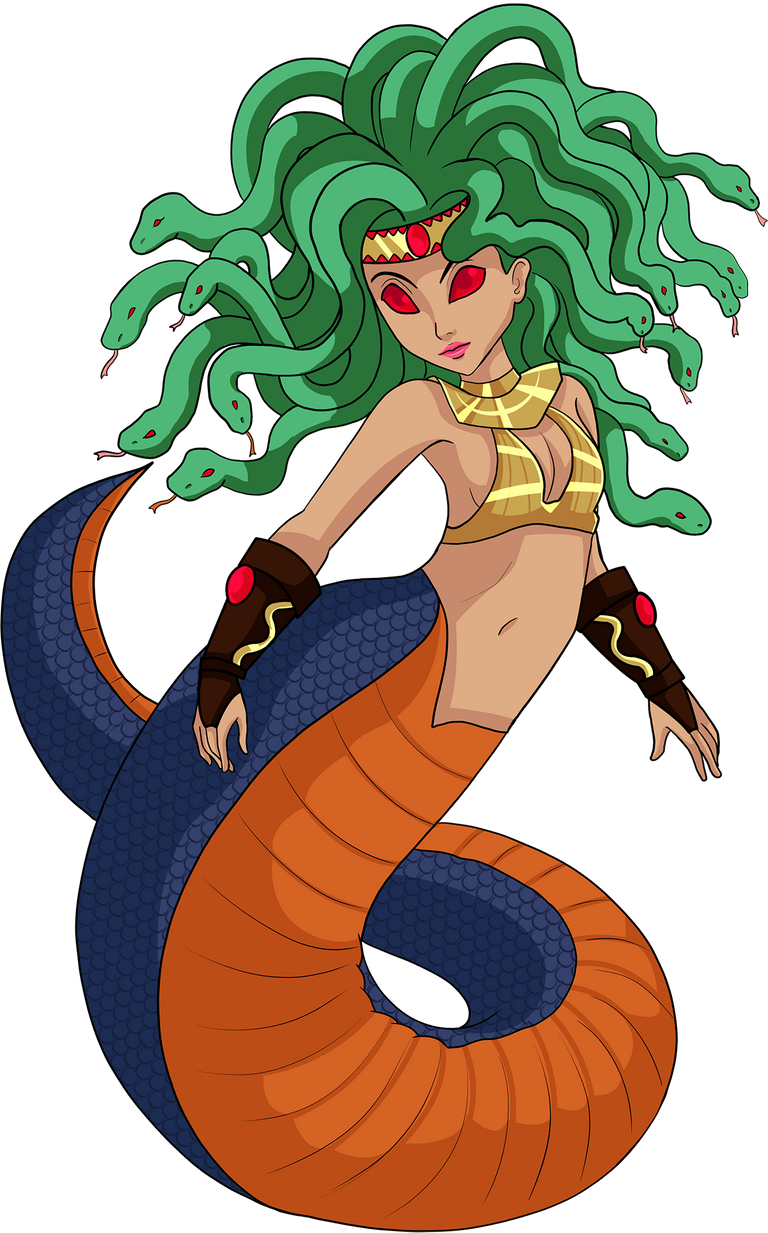 Process :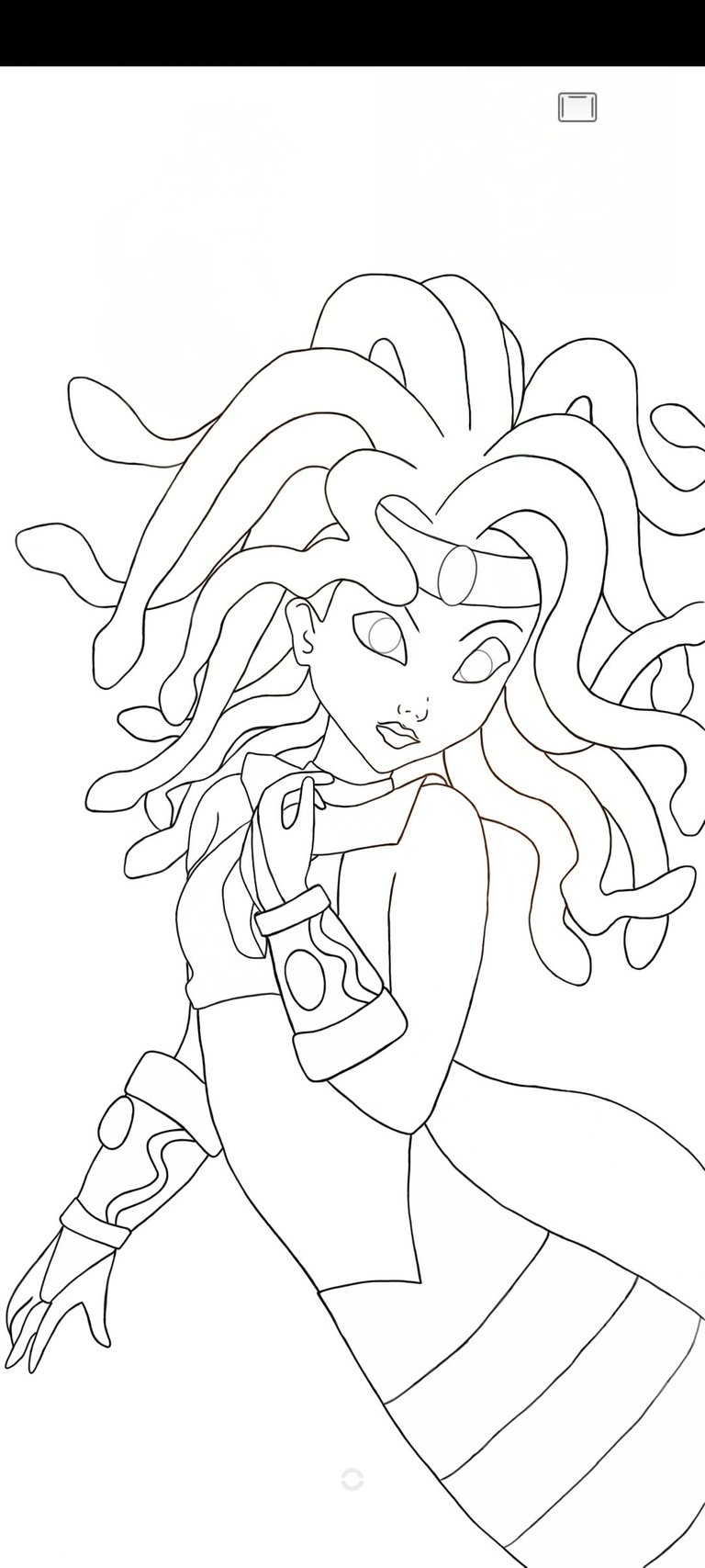 Sketching - On the new canvas, I sketch my version of MEDUSA out of my imagination. I cleared all the excess lines and make a final outline of my drawing for the base color.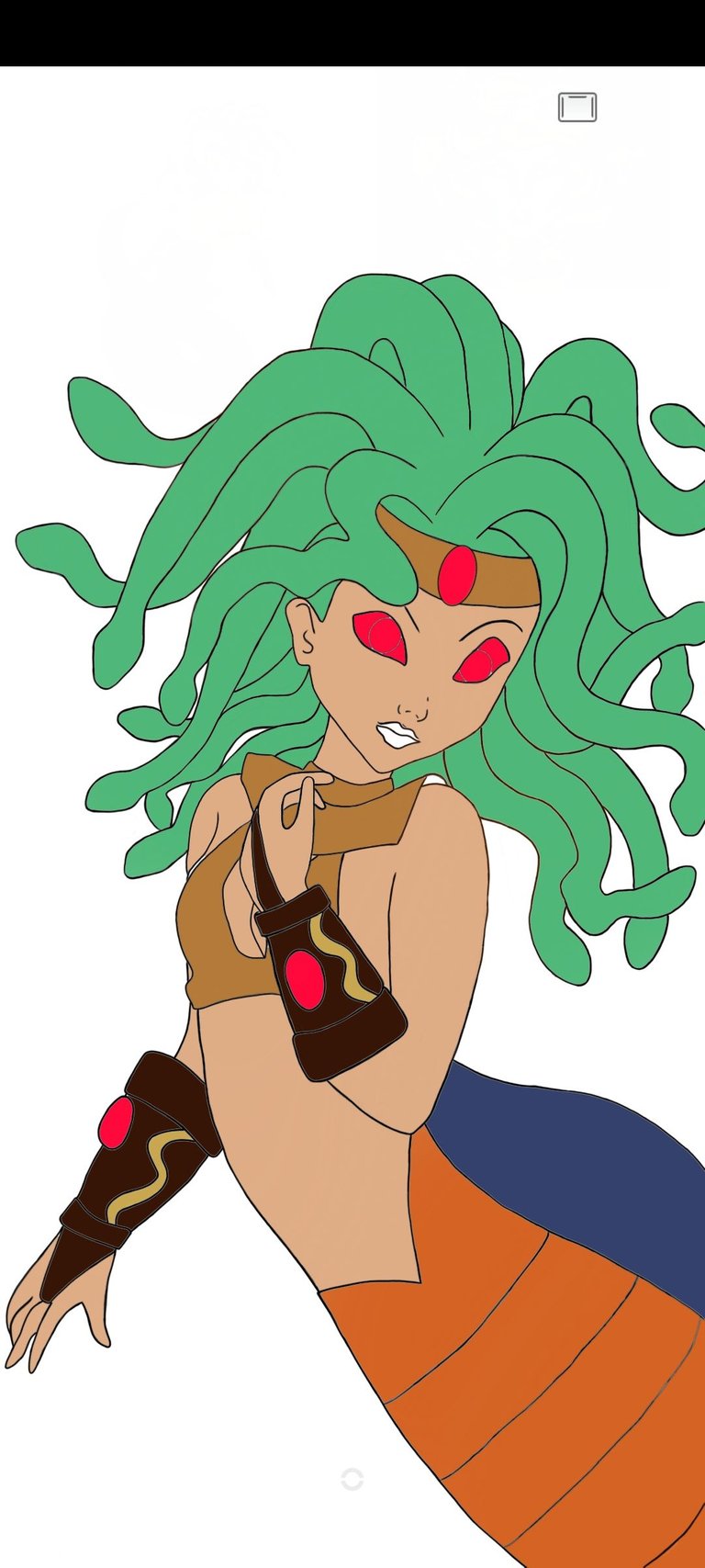 Base color - I color her snake hair green and light brown on her skin tone. Completing the overall base color to digital art for me to easily add details.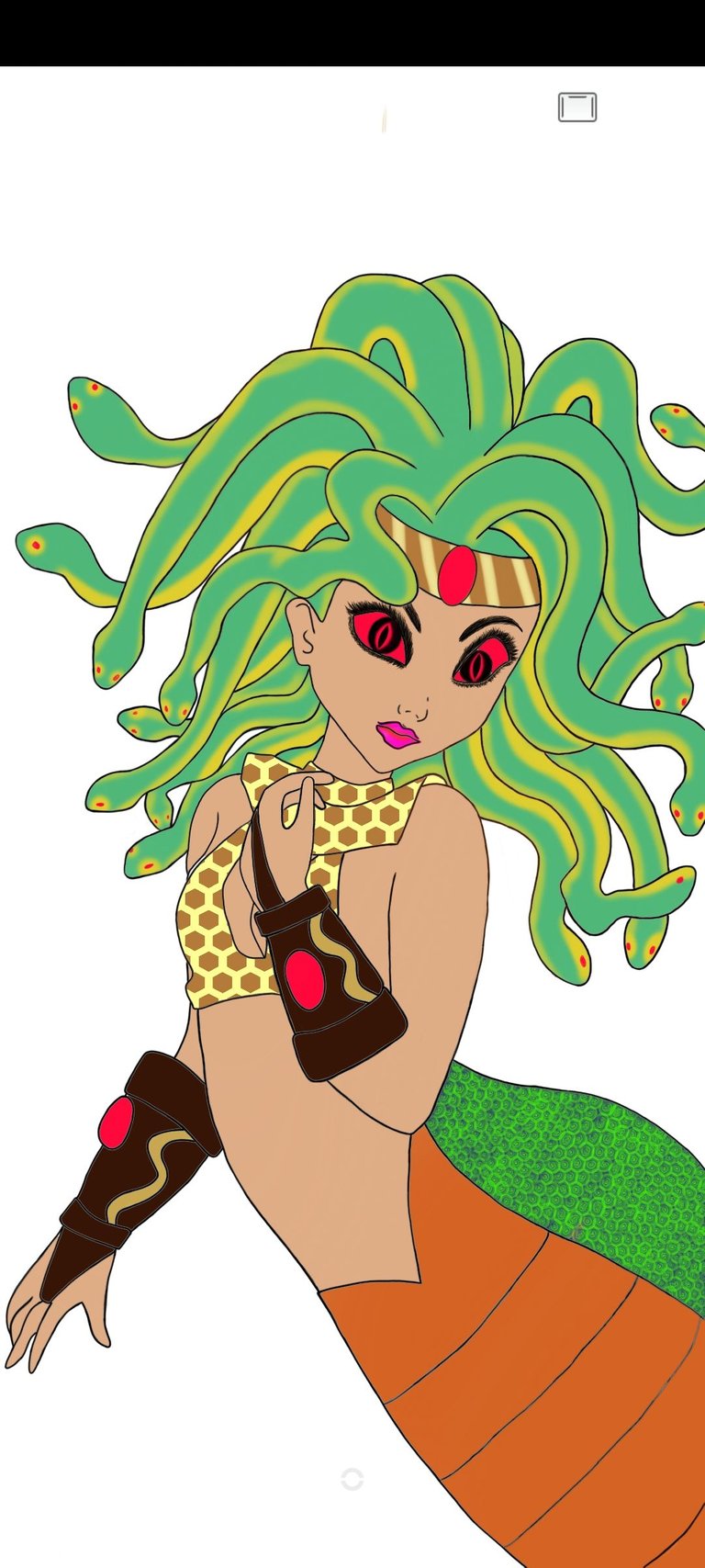 Details of the Art- First I make her eyes, eyelashes, and eyebrows to give her a beautiful image. Add more details of her face and the whole body like her scales and bracelet before adding the background.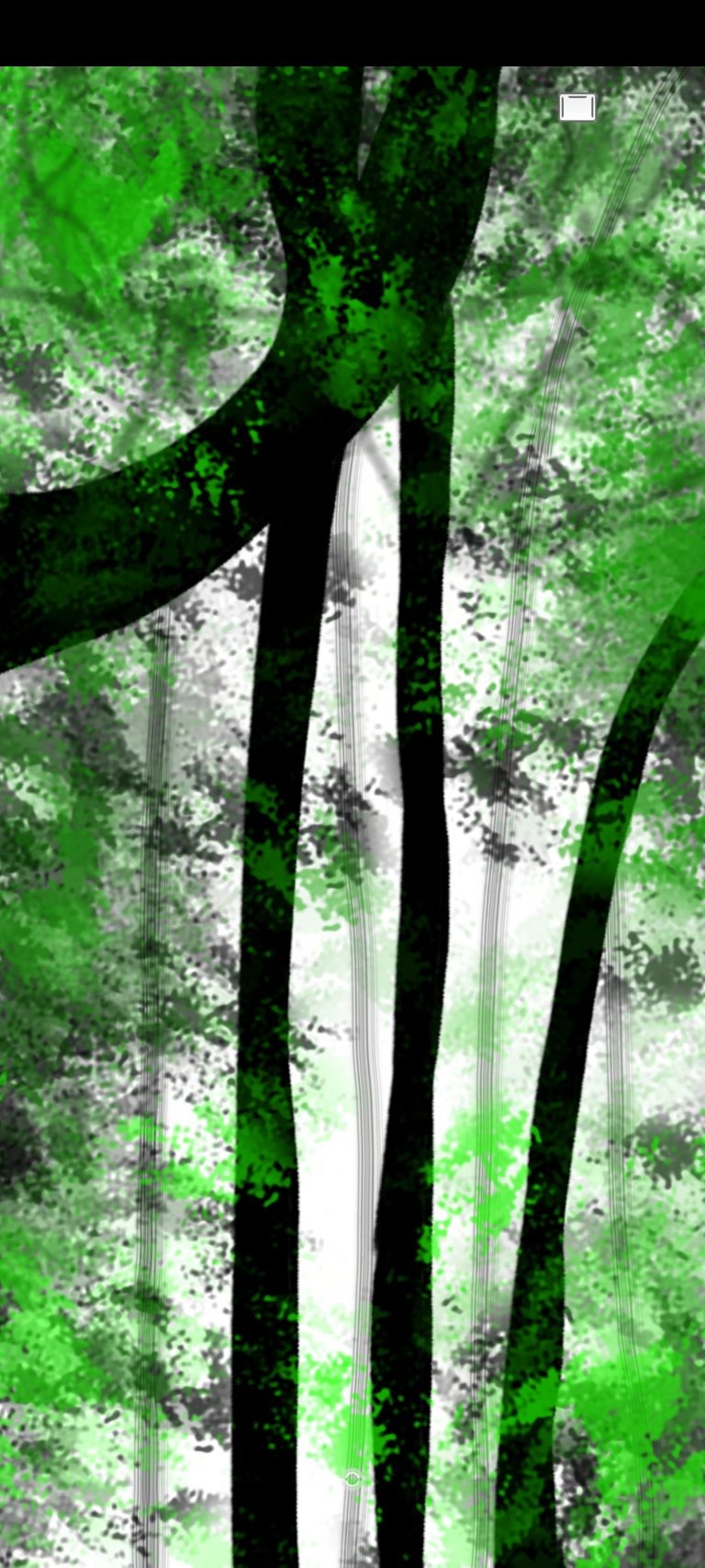 Background - for her background I imagine that Medusa is in the forest. So I make a forest art for Medusa's background.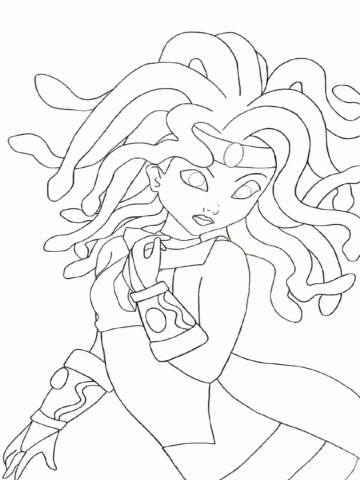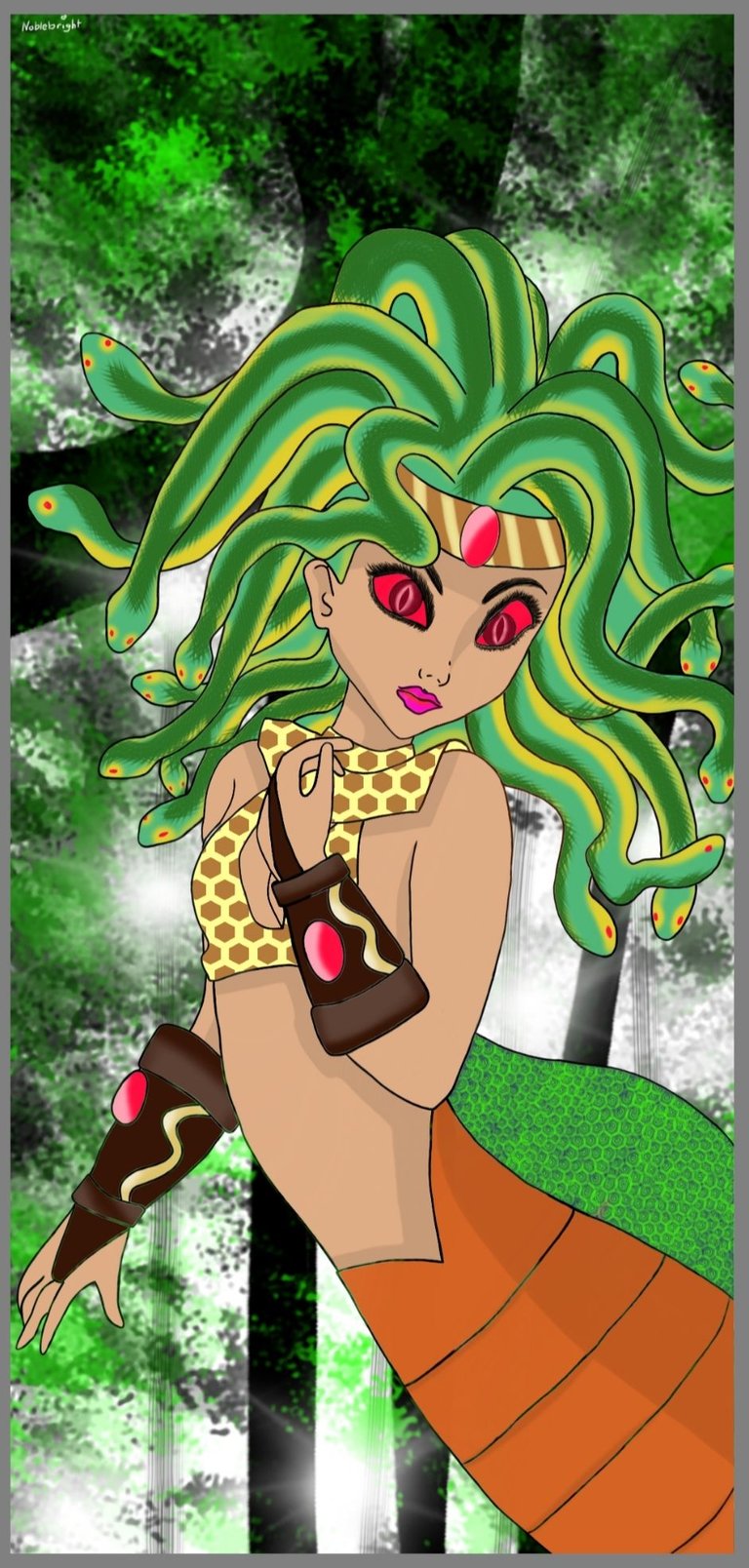 Final Output - combining Medusa's image and background for the final results. Add some effects like lights, dark shades, and green leaves to have a beautiful outcome . thanks for tuning in to my blog, and hope you like my MEDUSA fans' art for this week.
Apps and Materials used :
Android phone - for the whole process of the art.
Sketchbook app - the app used to draw because it has a lot of brushes to use.
---
---