AIM LESS! BATTLE MAGE SECRETS Weekly Challenge!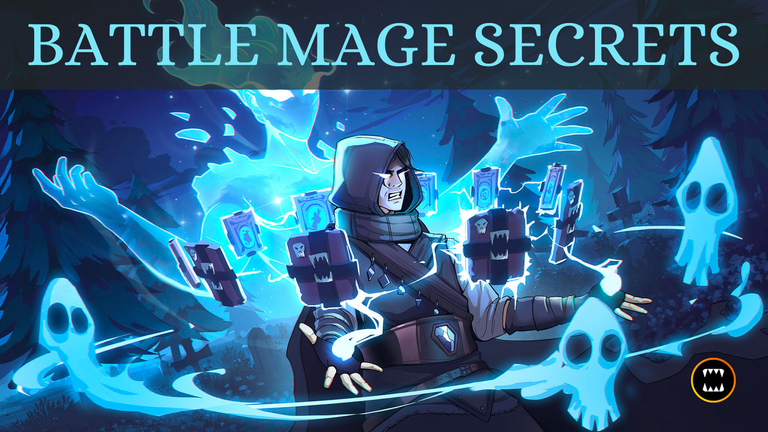 Hi everyone, for this week, the theme for Splinterlands Weekly Challenge is called Aim Less. I will share a battle with this rule combined with Stampede.
BATTLE LINK

THE RULESET

The battle rule is composed of 26 mana and the active elements are Fire, Water, Earth and Life.
---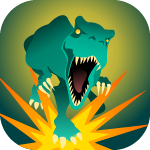 STAMPEDE
The Trample ability can trigger multiple times per attack if the trampled Monster is killed. Higher HP and speed are the key in this ruleset. Dispel helps to remove Trample.
---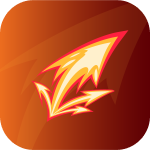 AIM LESS
In this rule, all monsters have the scattershot ability. This ability enables a monster to hit a random enemy target.
---
MY LINE UP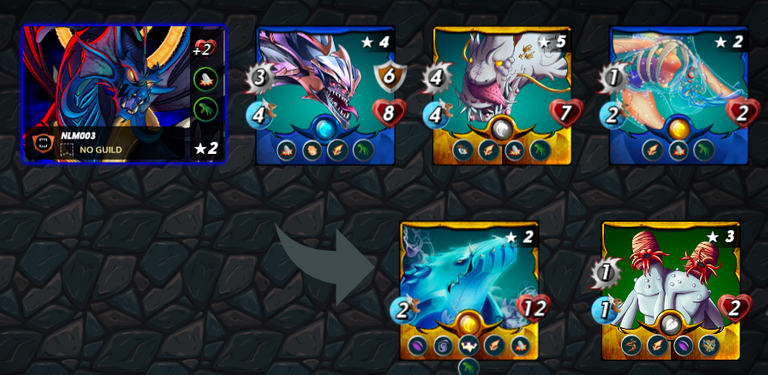 I used Possibilus as my Summoner since one of the battle rule is Stampede. The trample ability given by Possibilus can trigger multiple times per attack of the monster when it killed the enemy. It also adds 2 hp to its team members and give the reach ability which enables them to attack from the second position.
Baakjira is my tank, a monster with no attack but with great abilities, such as, Void which reduced damage from magic damage from the enemy, it also reduces the speed of enemy monsters and gives additional health to its teammates.
Next in line is Diemonshark, what I love about this monster is its ability called enrage, aside from having high armor and HP, it has increased melee attack and speed when damaged.
Another strong monster from the water unit, Deeplurker. This monster can attack from any position and will target the enemy monster with the lowest health because of the ability called Opportunity.
And last in line is Torrent Fiend just to fill the position.
---
MY OPPONENT'S LINE UP


BATTLE HIGHLIGHTS
---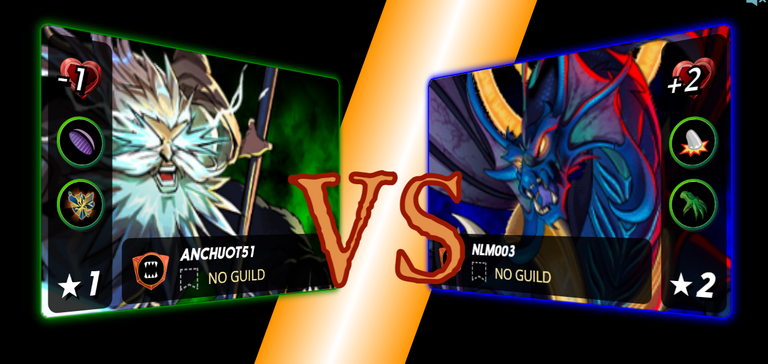 ---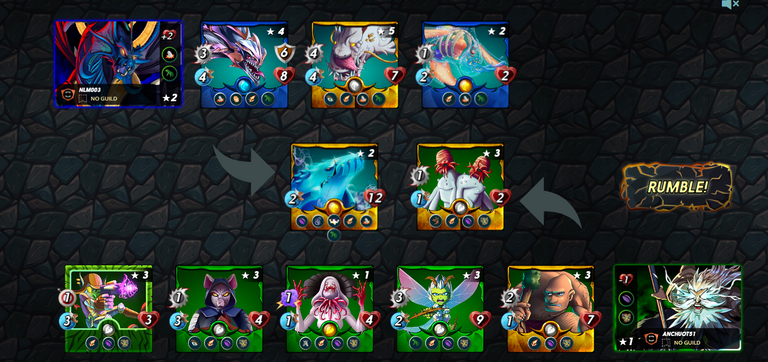 ---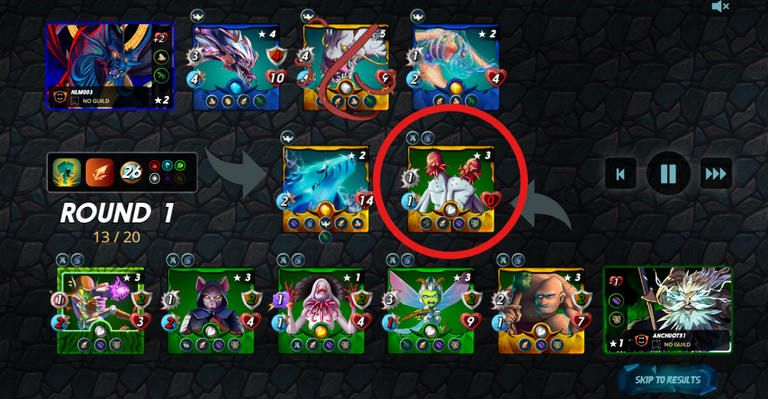 ---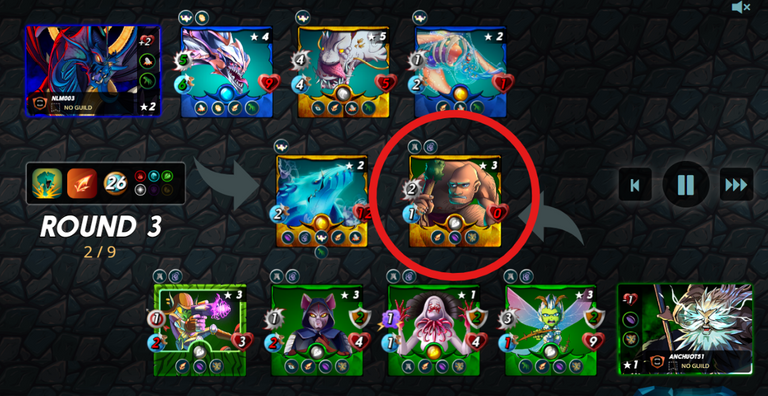 ---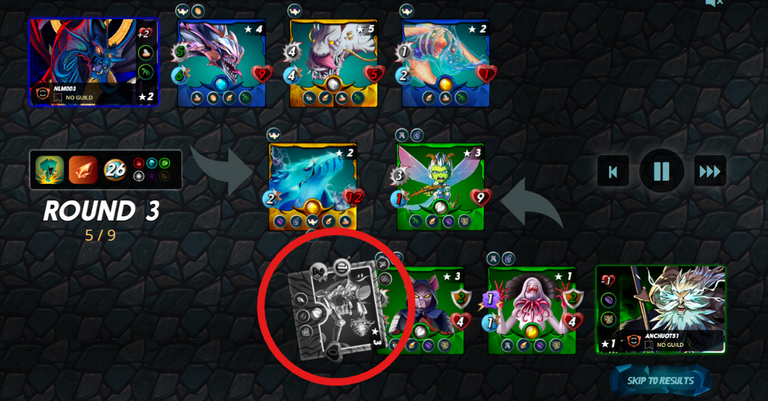 ---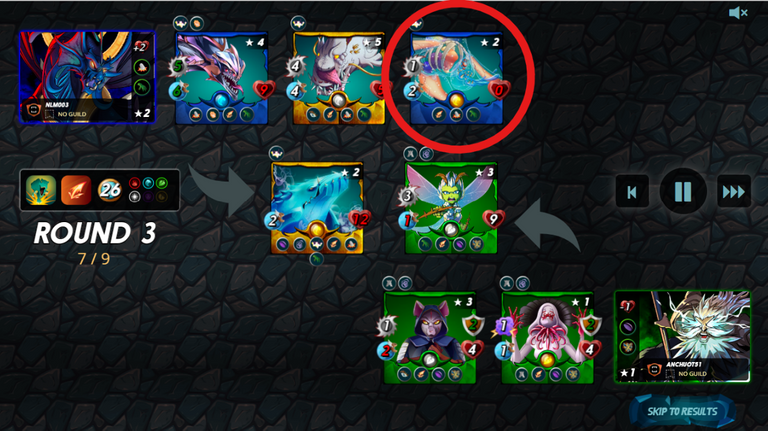 ---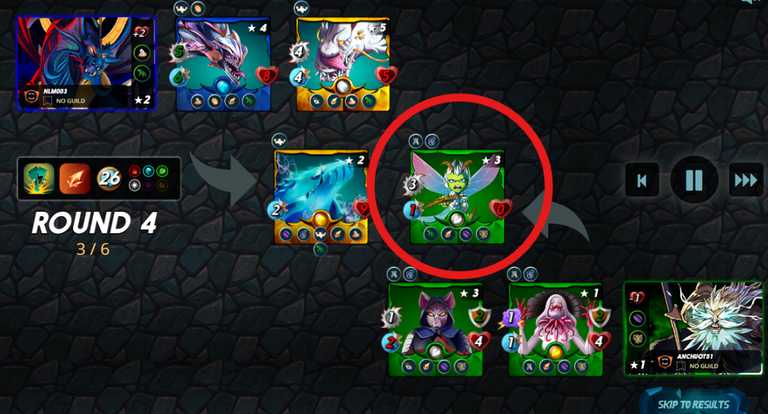 ---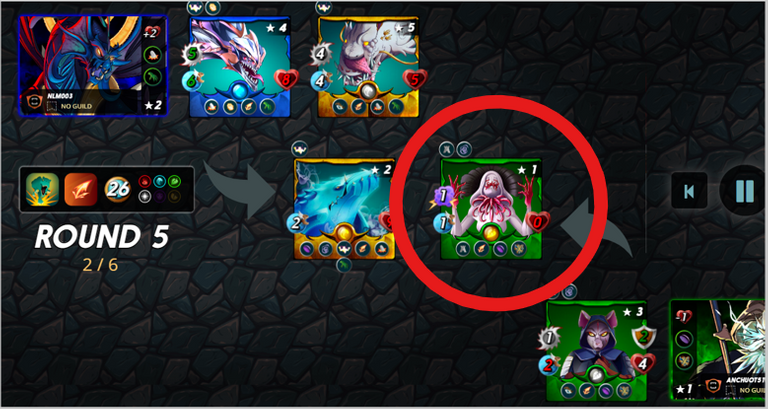 ---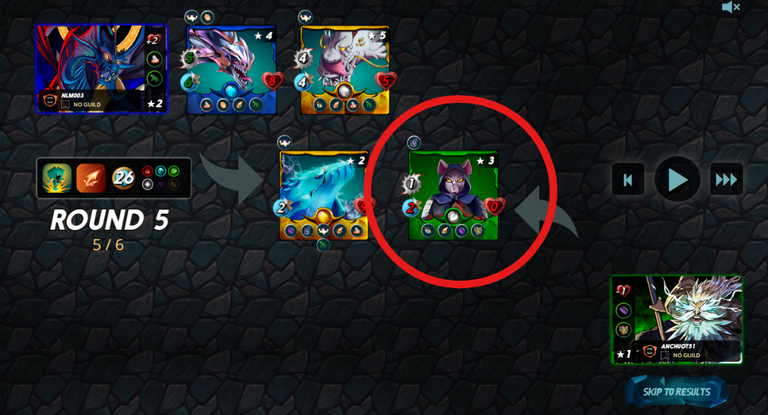 ---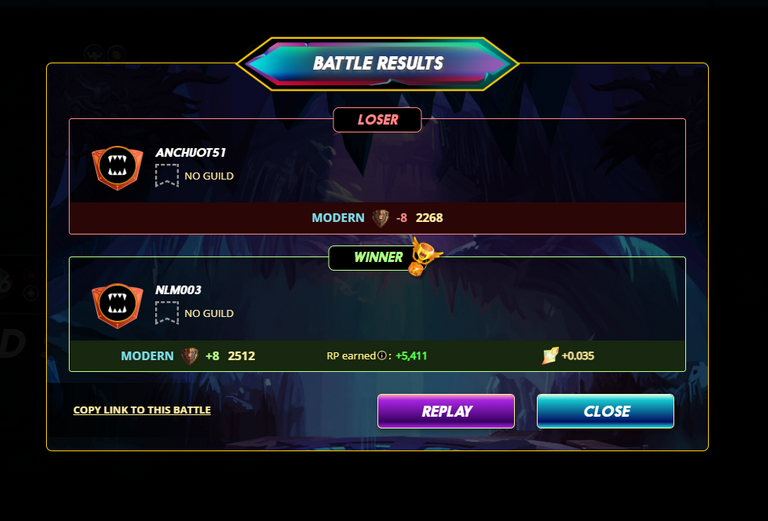 ---
BATTLE STRATEGY
My key strategies in this battle are:
Using a tank with high HP and great abilities. Even though Baakjira doesn't have an attack, it has great abilities like Void, Slow, and Strengthen.
Using Summoner Possibilus the Wise that adds hp, reach, and trample ability which is perfectly match with the stampede ruleset. The Trample ability can trigger multiple times per attack if the trampled Monster is killed.
Using a monster with Enrage ability, Diemonshark, which has increased stats when damaged, and deeplurker with the ability to attack from any position because of the Opportunity ability.
In this battle, I did not take advantage of the rule Aim Less, where all ranged and magic attack monsters hit a random enemy targetNext timeme, I will try to add range and magic attacks to my lineup.
---
---