AIM TRUE! BATTLE MAGE SECRETS Weekly Challenge!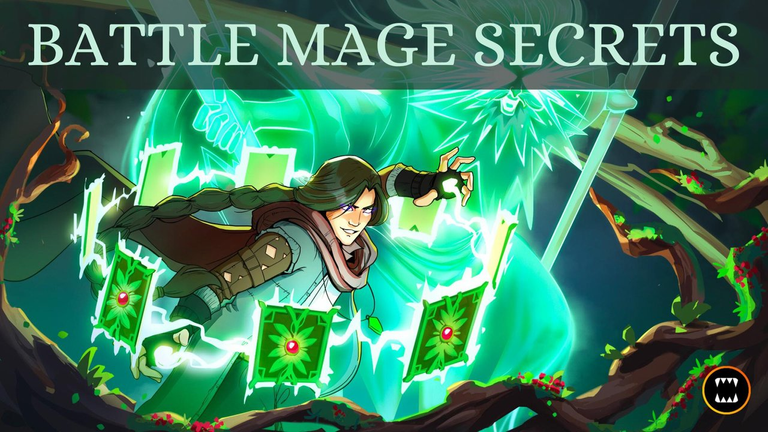 Hi guys! For this blog, we will talk about the newest challenge by Splinterlands called BATTLE MAGE SECRETS Weekly Challenge, replacing the Share your battle weekly challenge. The theme for this week is the Ruleset "AIM TRUE". I will share a battle using this rule from my alt account.
---
THE RULESET

The required mana for this battle is 54 and the available elements are Earth, Death and Dragon. It is a combination of Melee Mayhem and Aim True ruleset.
---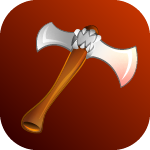 MELEE MAYHEM
Melee attack Monsters can attack from any position.
---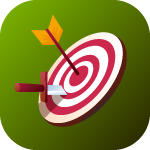 AIM TRUE
Melee and Ranged attacks always hit their target.
---

MY LINE UP

I choose Immortalis as my summoner in this battle. Since one of the techniques in this battle is to use higher HP monsters, I pick up a summoner that reduces the hp of the enemy. It also adds void and shatter ability to its friendly monsters. My tank is Mycelic Infantry with a shield ability, this ability is perfectly matched with both rules, melee mayhem and aim true, as a shield enables the monster to reduce the damage from Melee and Ranged attacks. The majority of my lineup's attack is melee and the last in line has a magic attack. I also included a monster with thorns like Venari Knifer which does damage back to a melee attacker. Disintegrator also has great abilities called trample and demoralize. The double strike of grund played a great role in this battle.
---
THE OPPONENT'S LINE UP


The majority of my opponent's lineup are monsters with a melee attack. The chosen summoner adds armor to its team members, Drake of Arnak. He also used Unicorn Mustang, Grund, and Mycelic Infantry. He adds a monster with a ranged attack with a snare ability, Mitica Headhunter, and put Djinn Chwala in the last position with the thorns ability.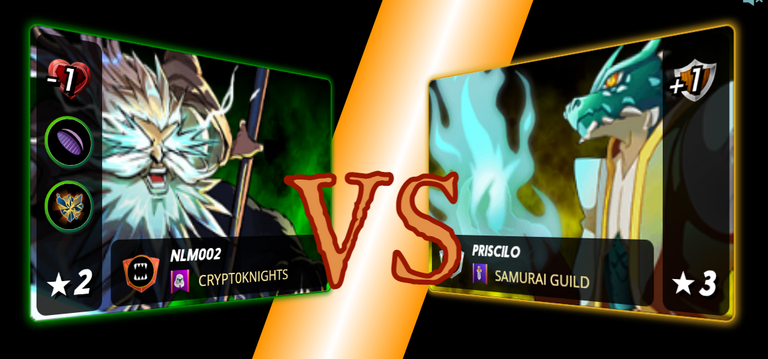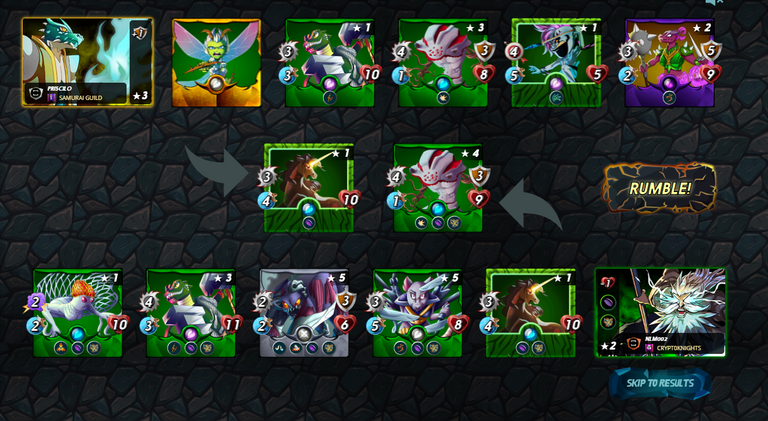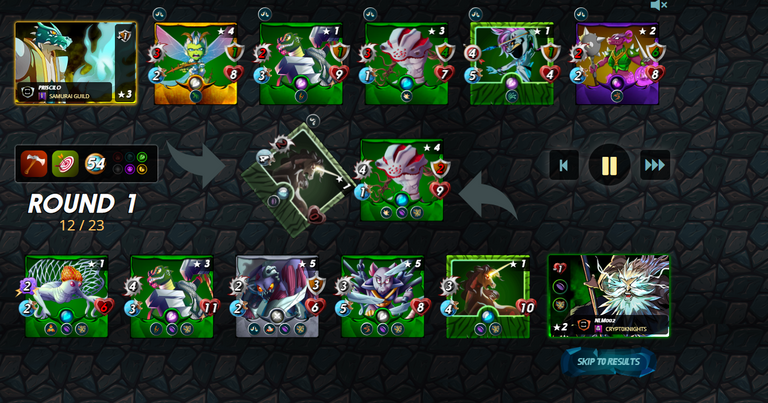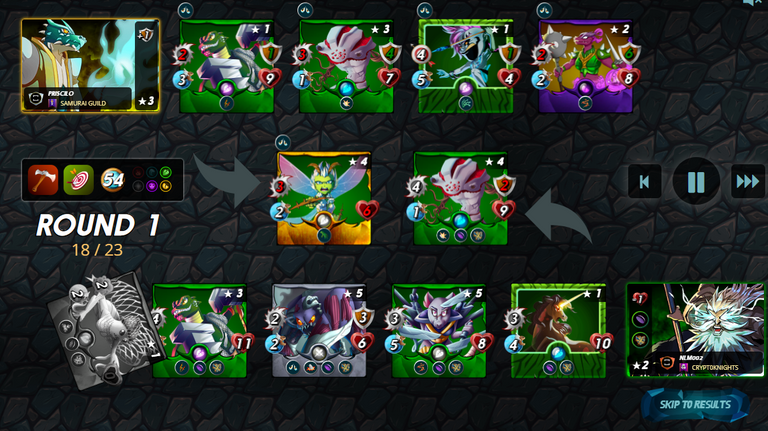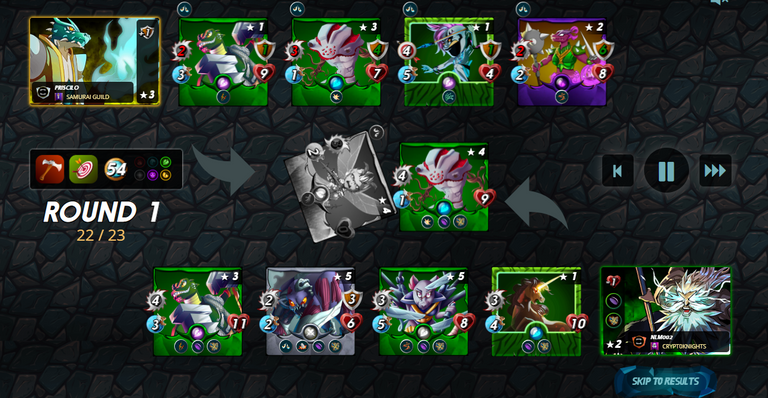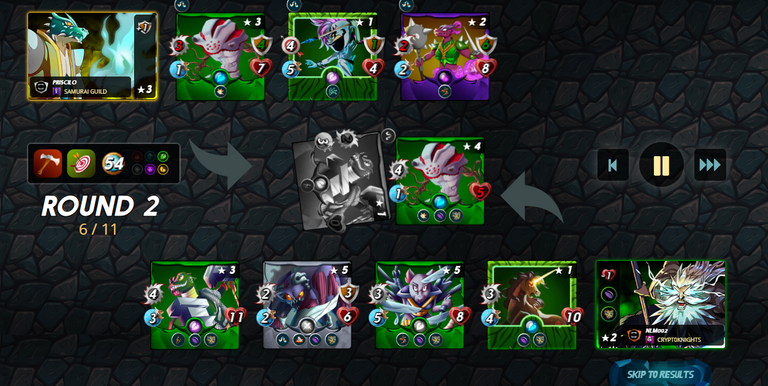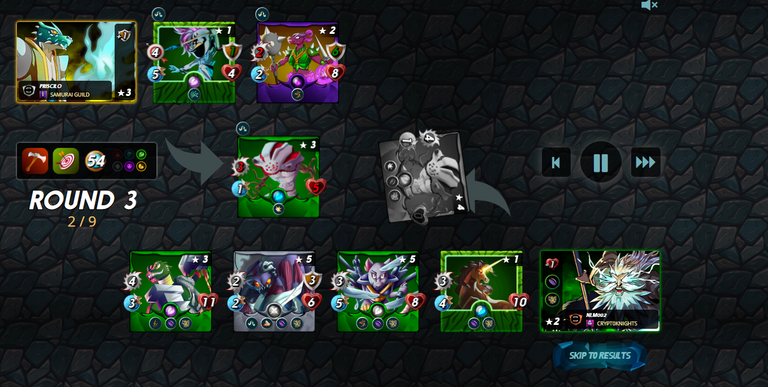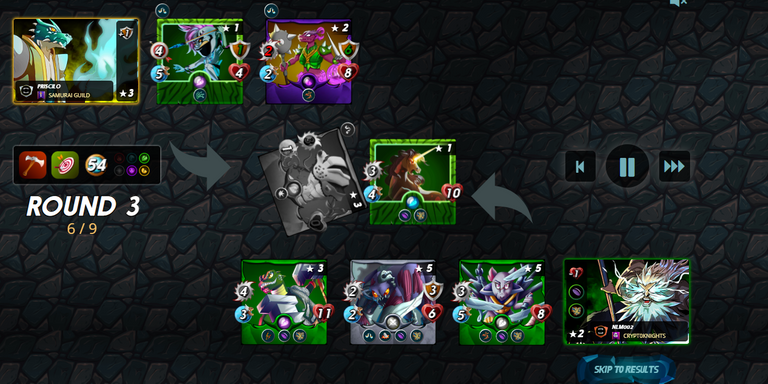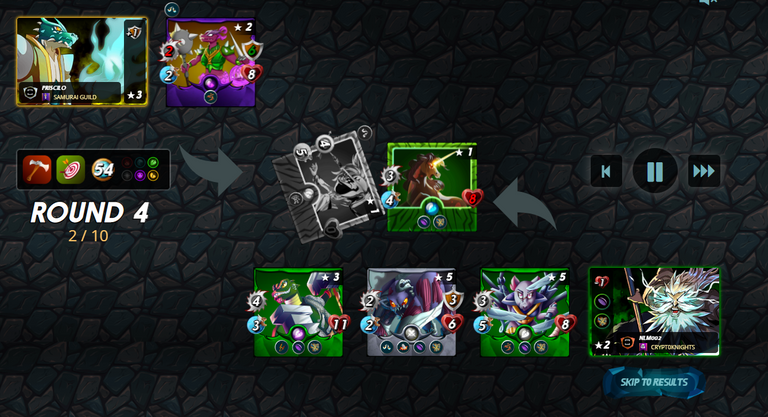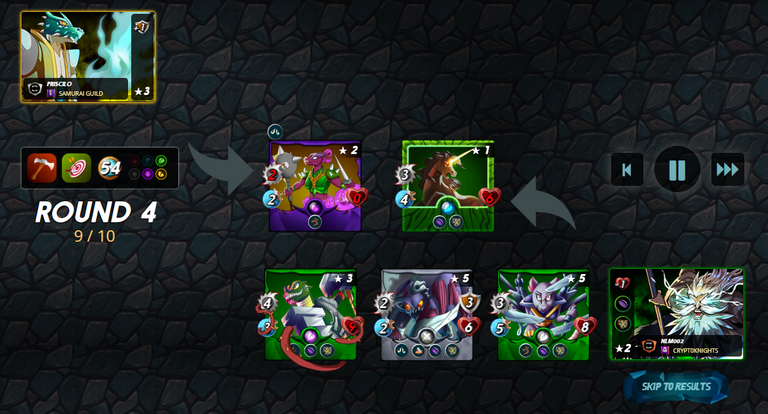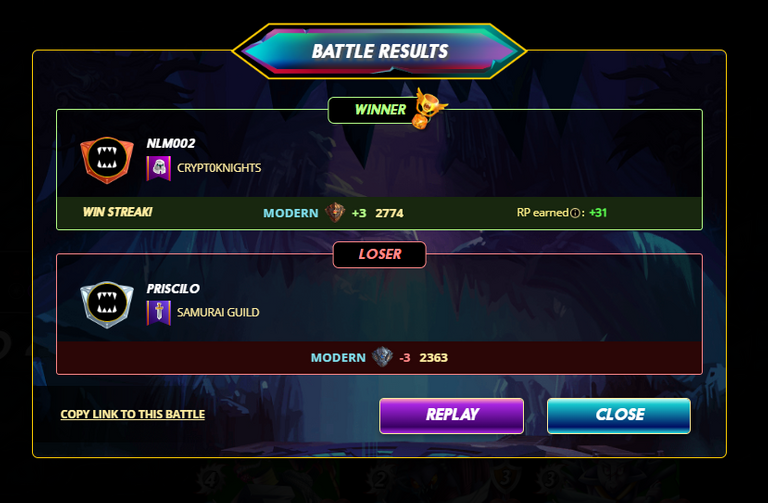 BATTLE REVIEW AND STRATEGY
The strategy in this battle is based on two different rules:
1st - Aim True (Choosing higher speed or higher health combined with high damage output is the key to this rule. As opposed to this, I used a summoner that will reduce the health of the enemy and will reduce their melee damage attack. Demoralize is useful in this battle.)
2nd - Melee Mayhem (Majority of my chosen monsters have melee attacks because of this rule. They can attack from any position. The thorns and double strike ability played a great role in this rule.)
The combination of these 2 rules is perfectly matched. Melee attack monsters always hit their target while they can also attack from any position. I chose monsters with higher HP, higher melee attacks, and pick up those with abilities that reduce the melee attack and hp of the enemy. I also considered using monsters with thorns which causes damage back to the attackers and double strike since Aim True rule enables the monster to always hit its target. My lineup worked well in this battle.

Thanks for reading! Have a good day!
BATTLE LINK
---
---