SHARE YOUR BATTLE Weekly Challenge! A BATTLE WITH PRINCE RENNYN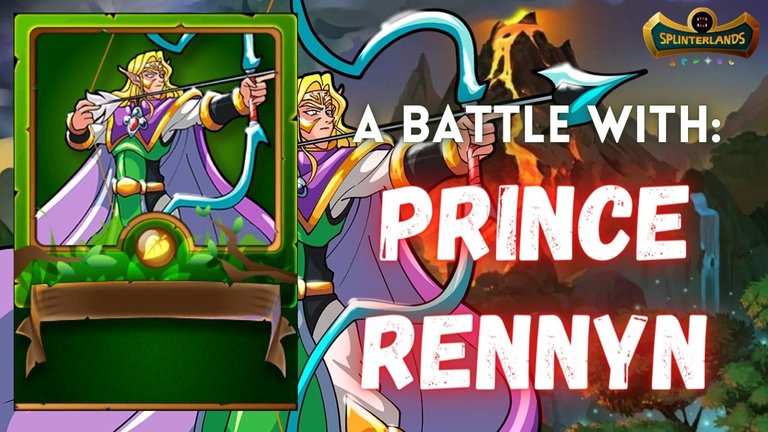 Hi guys! This week's theme is all about battles using the dragon element and since I rarely use this element, I decided to share a battle using one of the most used Summoners, "Prince Rennyn".
BATTLE LINK

THE LORE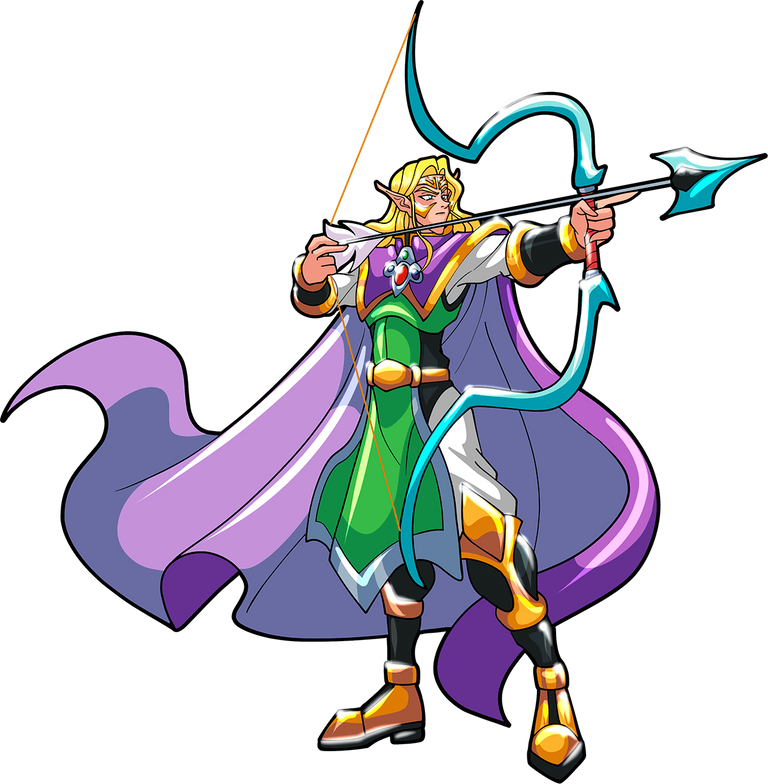 "There was no Prince in Lyveria. Old King Wilhelm lived childless for all his days, but in the twilight of his life, he wished he had a son on whom to impart (what was left of) his wisdom. The sudden arrival of a boisterous and handsome pointy-eared nobleman from faraway lands seemed to provide exactly what the Old King sought. The people of Lyveria watched with confusion as Prince Rennyn was suddenly taken in by their beloved King. The Prince is also a highly skilled and powerful summoner, a fact which has also riled the suspicions of the Lyverian people. Old King Wilhelm thinks it is merely an epidemic of jealousy."

CARD STATISTICS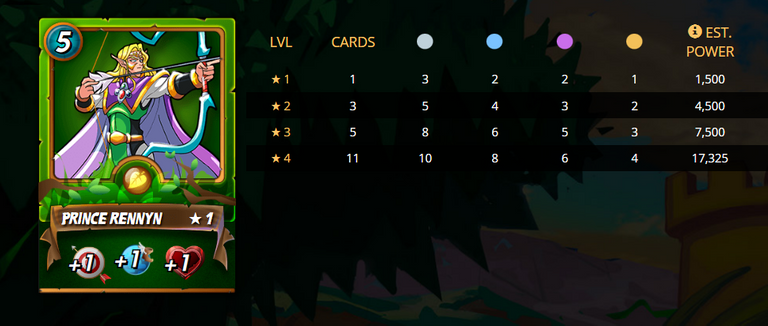 Prince Rennyn is a legendary summoner from Beta Edition with 5 mana cap. It belongs to the earth element. This summoner gives +1 ranged attack to team members with the same attack, it also adds 1 speed and 1 health to all its teammates.

THE RULESET FOR THIS BATTLE

The battle costs 27 mana and the active elements are Fire, Water, Earth, Life, and Dragon. The first rule is heavy hitters, which means, all monsters have the knock-out ability. The strategy for this battle is to use a monster with a stun ability. There is a 50% chance that your monster with Stun will be able to stun enemy monsters, but if successful, all your monsters will deal double damage to that stunned opponent. The other rule is lost legendaries, legendary monsters may not be used in this battle and there are no special tricks for this ruleset.

MY LINE UP

| CARD NAME | DESCRIPTION |
| --- | --- |
| Prince Rennyn | A legendary summoner that cost 5 mana and adds ranged, speed and hp to its team members. |
| Failed Summoner | A common card from the untamed edition which costs only 2 mana, suitable for low mana cap battles like this. At level 6, it has magic reflect and demoralize ability. It reduces the melee attack of the enemy monsters and does magic damage when attacked by an enemy with magic. |
| Swamp Thing | I used this card on this battle at level 5 which has weaken and slow ability. It reduces the health and speed of all enemy monsters. |
| Acid Shooter | This card is from chaos legion which cost 2 mana. It has scattershot and cripple ability. This monster's attacks hit a random enemy target. Each time an enemy is hit by this card, it loses one max health due to its cripple ability. |
| Earth Elemental | Another ranged attack monster with healing ability at level 6. It is a beta rare card that costs 3 mana. |
| Mitica Headhunter | An untamed epic card with high ranged attack and high speed. At level 5, it has the Snare(When attacking enemies with Flying, removes the Flying ability and cannot miss) and Piercing(If Melee or Ranged attack damage is in excess of the target's Armor, the remainder will damage the target's Health) ability. |
| Javelin Thrower | Last in line is a ranged attack reward card that cost 5 mana and has the Piercing and Dodge ability at level 6. It has an increased chance of evading Melee or Ranged attacks. A fast monster with Flying and Dodge will be very hard to hit by Melee and Ranged attacks. |

THE OPPONENT'S LINE UP

For this battle, my opponent also used the Earth element. He used summoner obsidian which adds magic attack to its monsters with magic. He used Pelacor Mercenary as his tank which has Flying and healing abilities. Regal peryton was positioned in the second line. It has also the flying ability and a magic attack with high speed. On the third row is wood nymph which served as a tank healer and has a strengthen ability that adds health to its team members. Next is Khmer Princess which also has a magic attack and also a Tank Heal. On the fifth row is Venari Scout, a melee attack monster with the ability to attack from any position. And last is a range attack monster, acid shooter.

THE BATTLE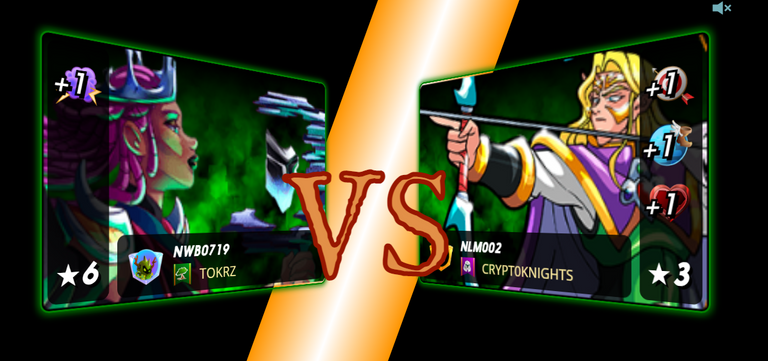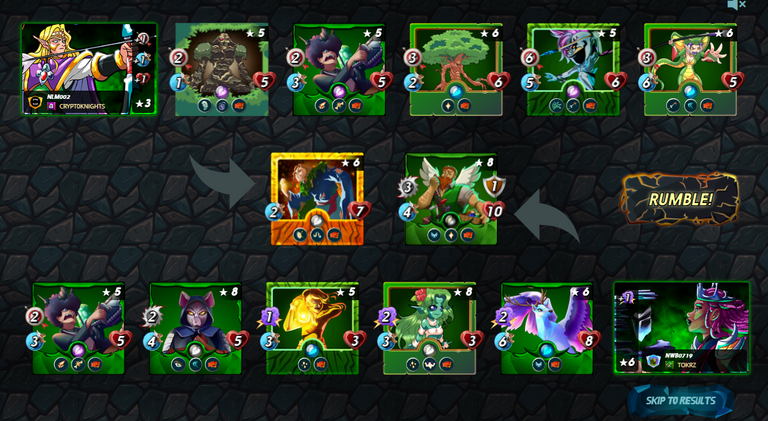 ROUND 1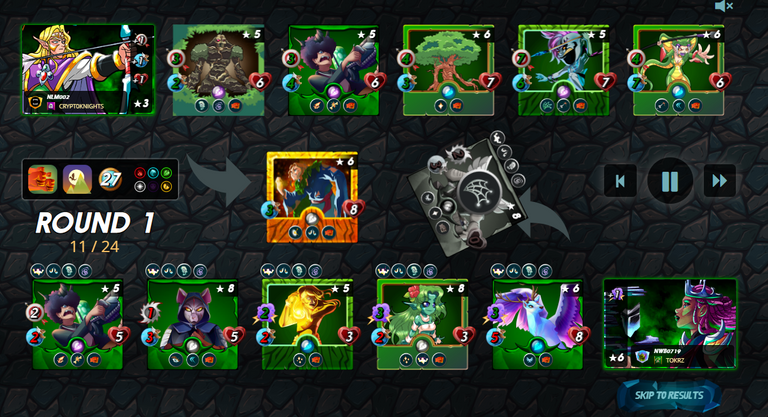 The first 2 attacks from Mitica and Javelin destroyed the tank of the enemy. Pelacor Mercenary died in this round.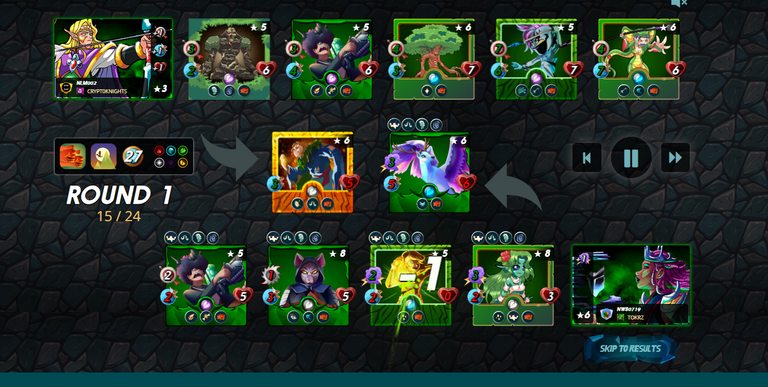 Acid shooter also killed Khmer princess in this round by an attack plus cripple damage.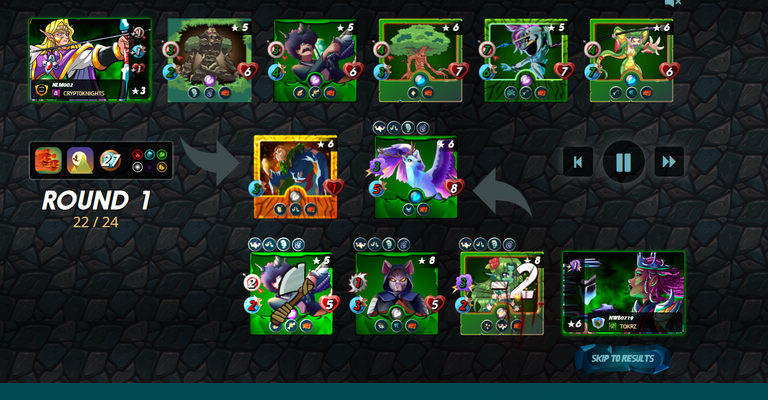 Failed summoner was attacked by venari scout and left with 1 hp in the next round.
ROUND 2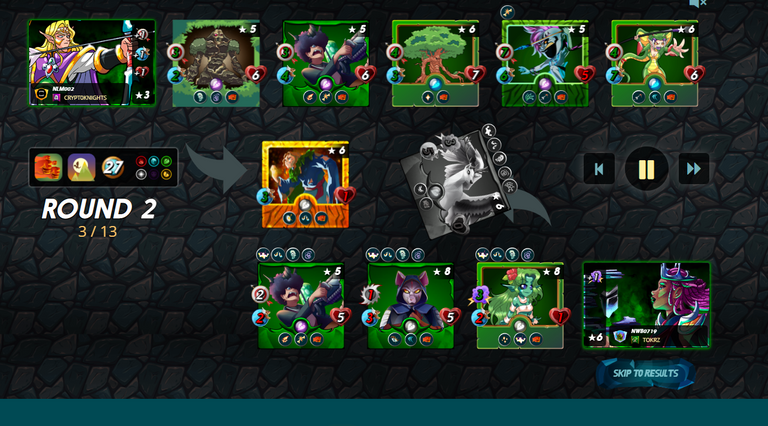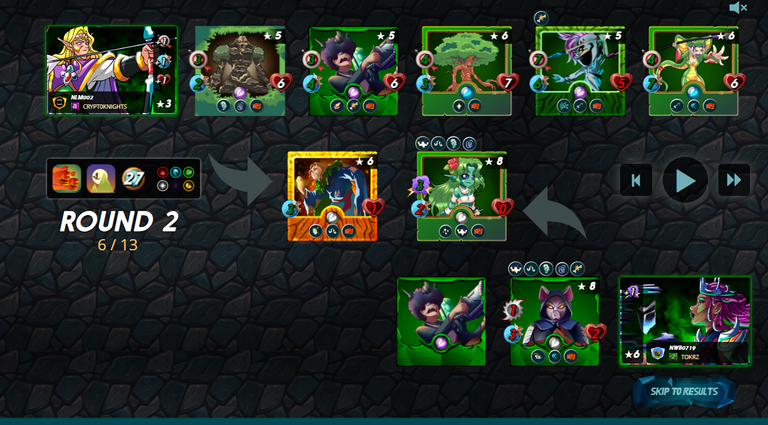 Round 2 was saying goodbye to Regal Peryton and Wood Nymph being hit by ranged attack monsters.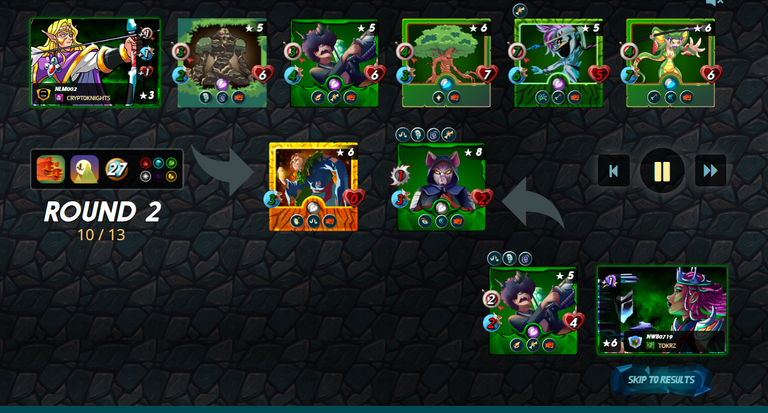 Failed summoner was killed by an attack from Venari Scout.
ROUND 3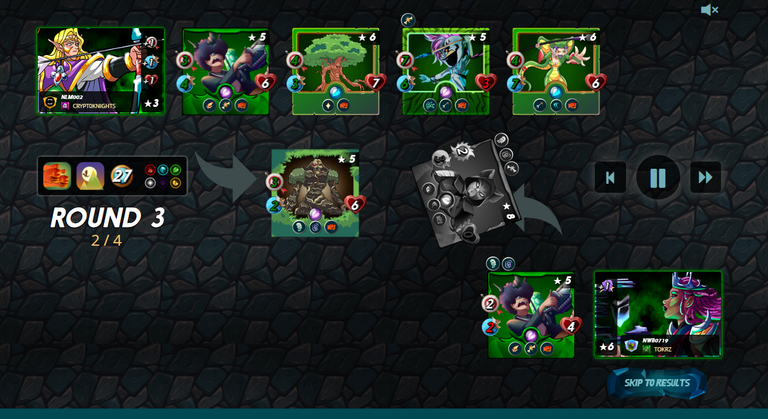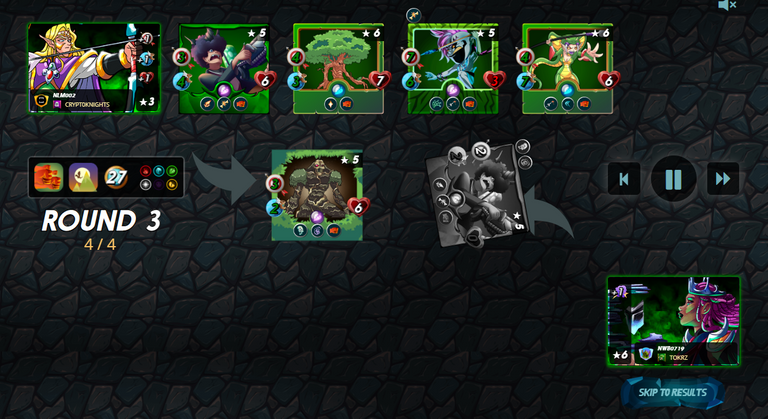 The battle ends in round 3, it was a victory for Prince Rennyn's team.
BATTLE RESULT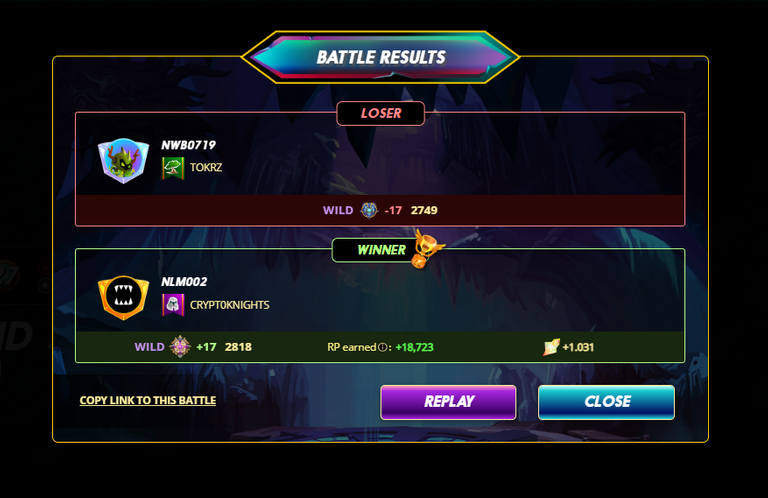 DID MY STRATEGY WORK?
Yes, my strategy worked well in this battle. Since the mana cap required is only 27, I used monsters with low mana to fill in all line positions. I chose Prince Rennyn as a summoner because it adds ranged attack, speed and health to its team members. I positioned Failed Summoner in the front because of its magic reflect ability and even if it has no attack, it can be a good tank for low mana cap battles like this. The rest of my line up were ranged attack monsters with high speed, perfect for my chosen summoner.
WHAT WILL I TRY DIFFERENTLY NEXT TIME?
Nextime, I will try to add a tank heal like wood nymph or goblin psychic to help my tank restore its health. In this game, my tank failed summoner did not make it through the last round of the battle, but in the end, my team won the battle.

Thanks for reading! Have a nice day!
CLICK HERE FOR THE BATTLE LINK
---
---