SOCIAL MEDIA CHALLENGE! ASTRAL ENTITY VS. OWSTER ROTWELL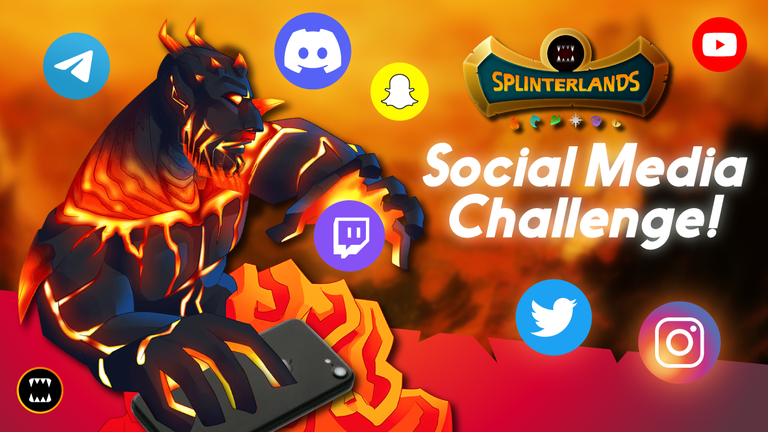 THE RULESET

The battle ruleset is composed of Armored Up and Rise of the Commons. The mana cap required is 36 and the active elements are Fire, Water, and Death.
---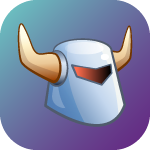 ARMORED UP
All Monsters have 2 Armor in addition to their normal Armor stat. One strategy is to use magic attacks, but the opponent will do the same, so focus on HP. This rule is countered by Rust or Wizard of Eastwood's summoner ability.
---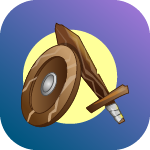 RISE OF THE COMMONS
Only Common and Rare Monsters may be used in battles. The key to winning in this rule is to make a balanced team. Focus your attacks on a specific opponent's monster.
---
MY LINE UP
SUMMONER: ASTRAL ENTITY
A legendary death summoner with 6 mana. I used this summoner because of the armored up ability, it reduces 2 armor of its enemy monsters. It also gives its team members the dodge ability which gives them an increased chance of evading melee and ranged attacks. This monster will also resurrect or bring back a monster after it dies.
---
1ST POSITION: CURSED WINDEKU
At level 4, my tank Cursed Windeku has 11 HP and thorns ability. It has a melee attack of 3. When hit with a melee attack, this monster does damage back to the attacker.
---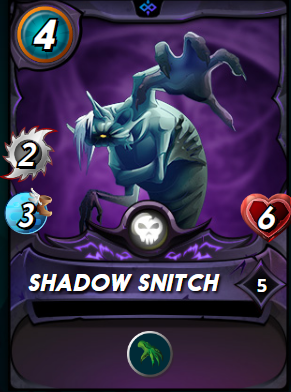 2ND POSITION: SHADOW SNITCH
Shadow snitch has also a melee attack and reach ability at level 5. Melee attack Monsters with the Reach ability may attack from the second position on the team.
---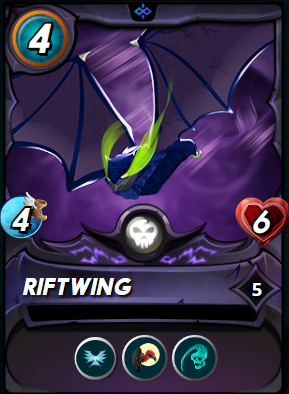 3RD POSITION: RIFTWING
Though this monster doesn't have an attack, it has abilities called, Flying which gives an increased chance of evading melee or ranged attacks from monsters without flying ability, Scavenger which enables it to gain 1 max health each time any monster dies, and Backfire ability, if an enemy misses this Monster with an attack, the attacker takes 2 damage.
---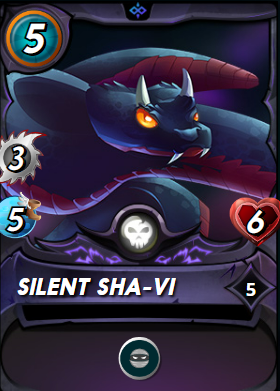 4TH POSITION: SILENT SHA-VI
Another melee attack monster with a high speed of 5. It has 6 HP and has the sneak ability at level 5. It targets the last position monster on the enemy team instead of the first Monster
---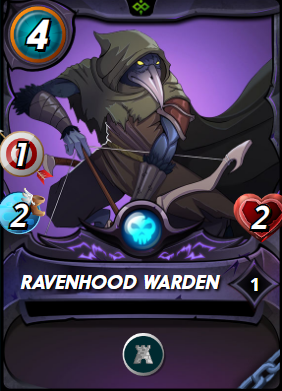 5TH POSITION: RAVENHOOD WARDEN
A soulbound reward card with a ranged attack. It has the protect ability which gives +2 armor to its team members.
---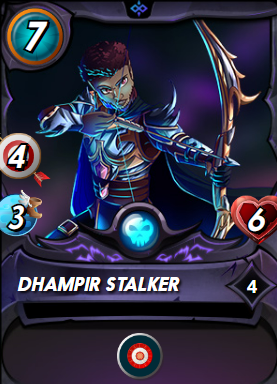 6TH POSITION: DHAMPIR STALKER
Another monster with ranged attack. This monster has the ability called True Strike. Because of this ability, this monster's attacks cannot miss. Blind doesn't affect monster with True Strike.
---
THE OPPONENT'S LINE UP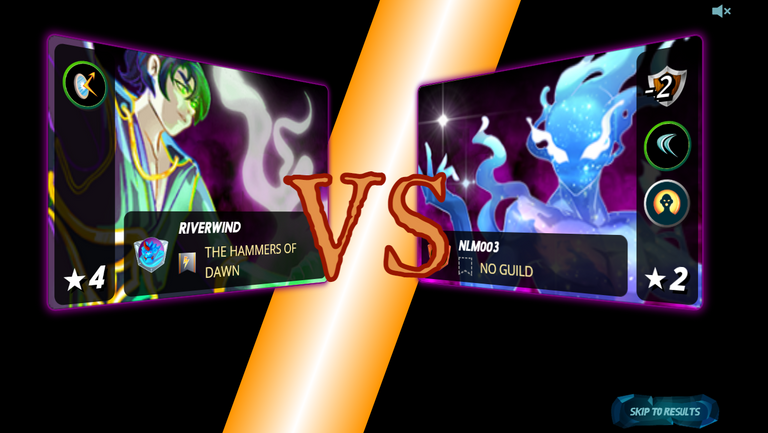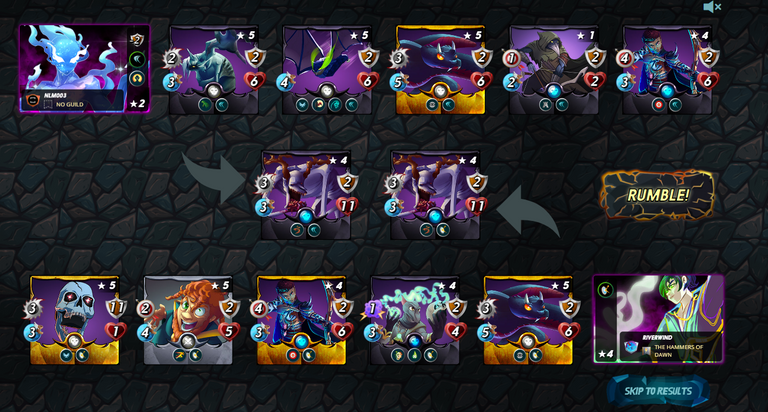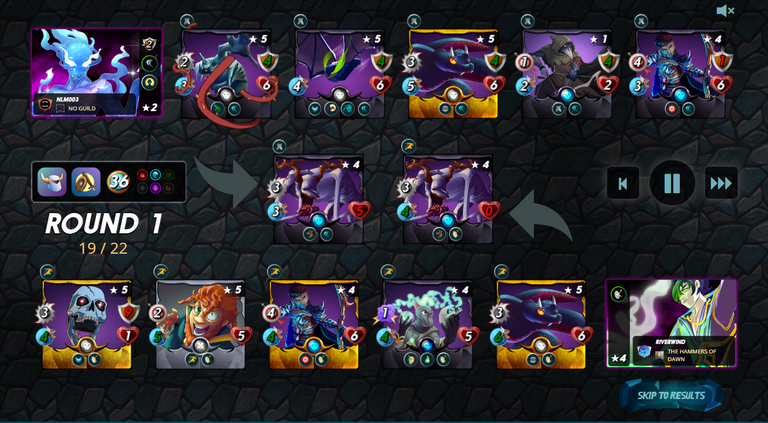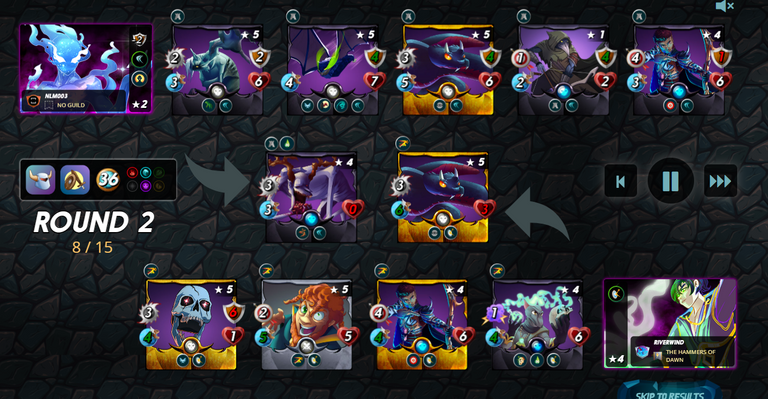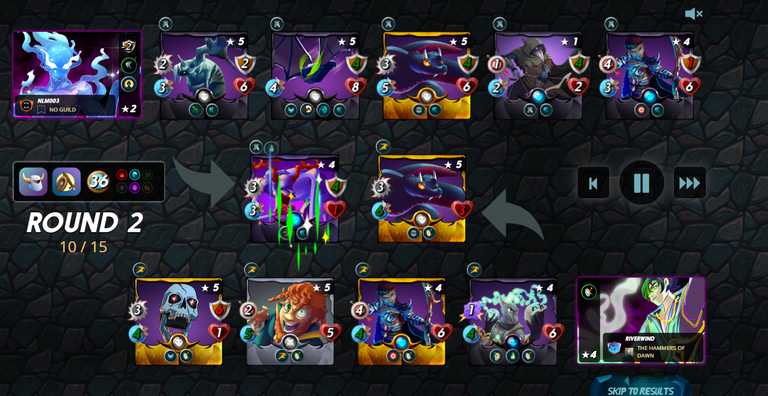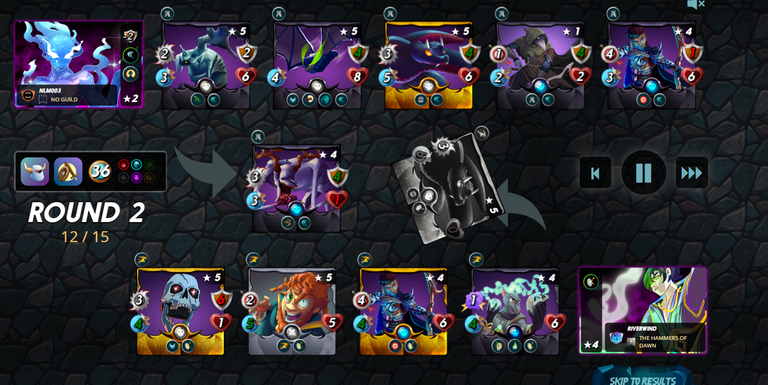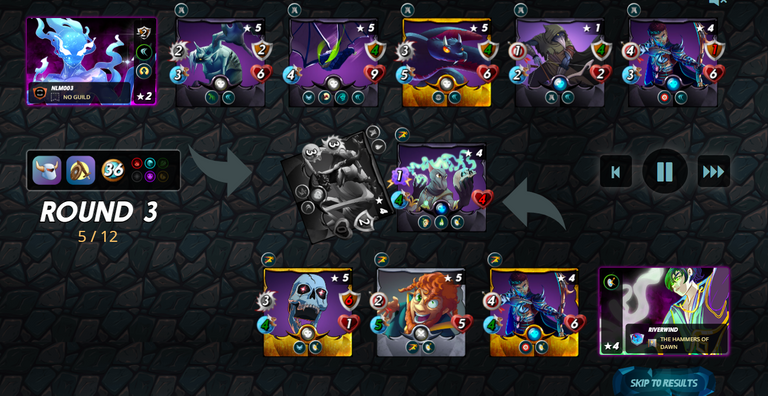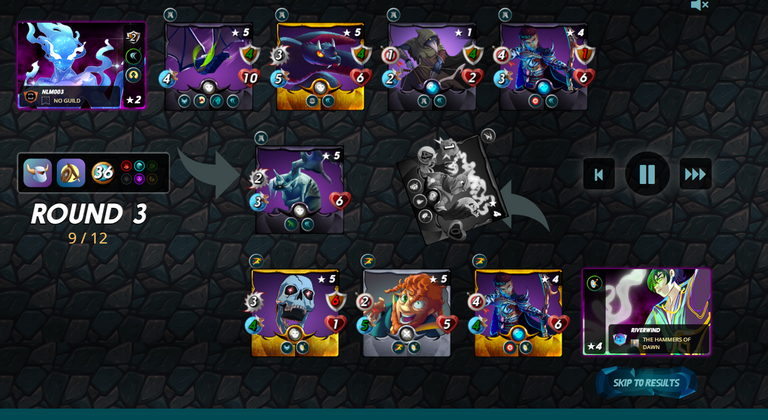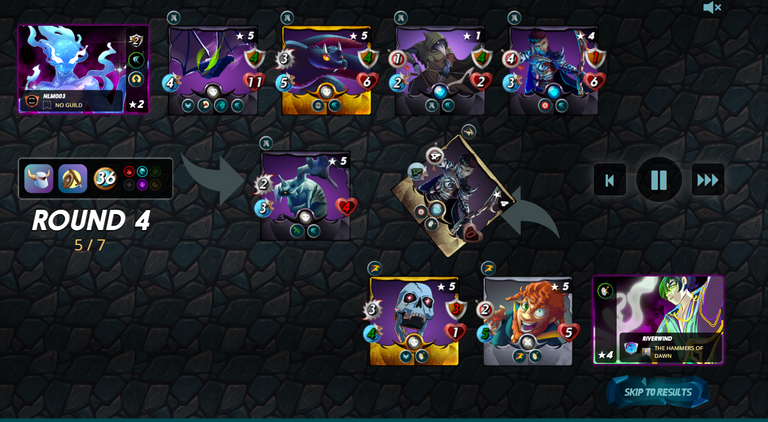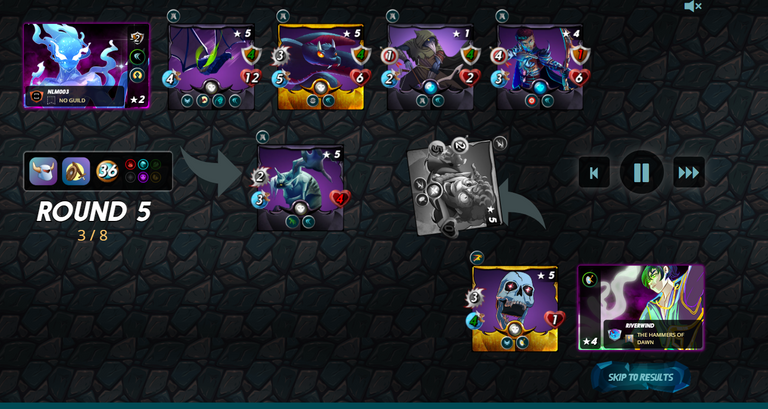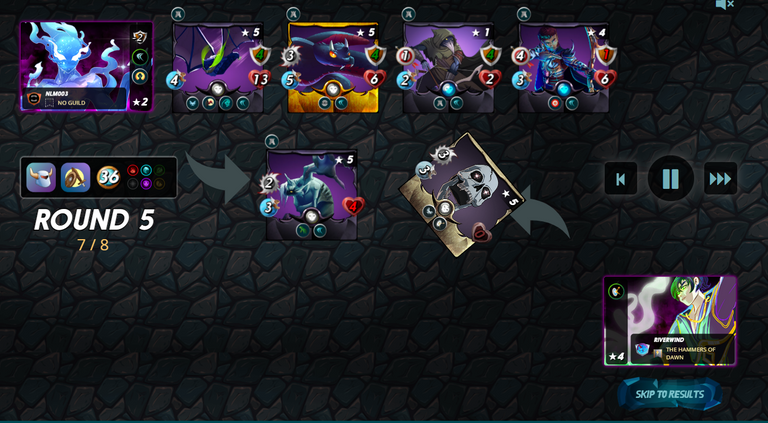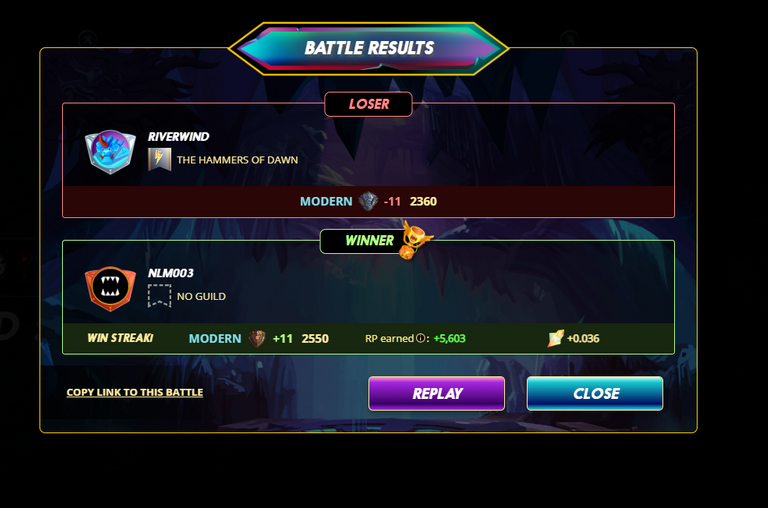 Since one of the rules in this battle is armored up, I used a summoner that reduces the armor of the opponent, Astral Entity. One strategy in this rule is to choose monsters with magic attack to directly target the HP of the monster, but I refuse to use magic attack monsters because my opponent may use monsters/summoners with magic reflect ability, like owster rotwell.
Also, one of the key strategies in this ruleset is to choose high-HP monsters. I used a tank with thorns ability to give back damage to the enemy whenever it is attacked by a melee monster. I also used a no-attack but with scavenger and backfire ability. Another useful monster in my team is Silent Sha-Vi with the sneak ability that targets the last monster on the enemy team instead of the first position monster. And last two monsters in my lineup are ranged attack monsters with protect and true strike abilities.

Hi! Thanks for reading. Have a nice day!
BATTLE LINK
---
---