The POWER of DIEMONSHARK'S TRAMPLE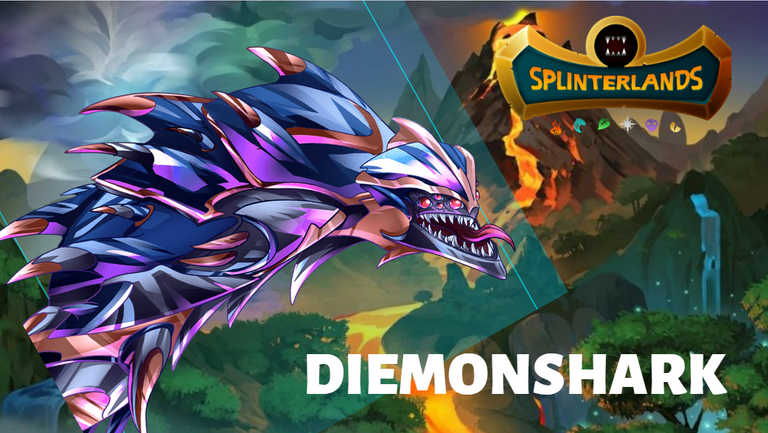 Hi guys! For this blog, I will share a battle using one of my favorite cards in the water unit, Diemonshark. This card has the ability called TRAMPLE. Let's see what is the use and the advantage of having this ability in this battle.

THE LORE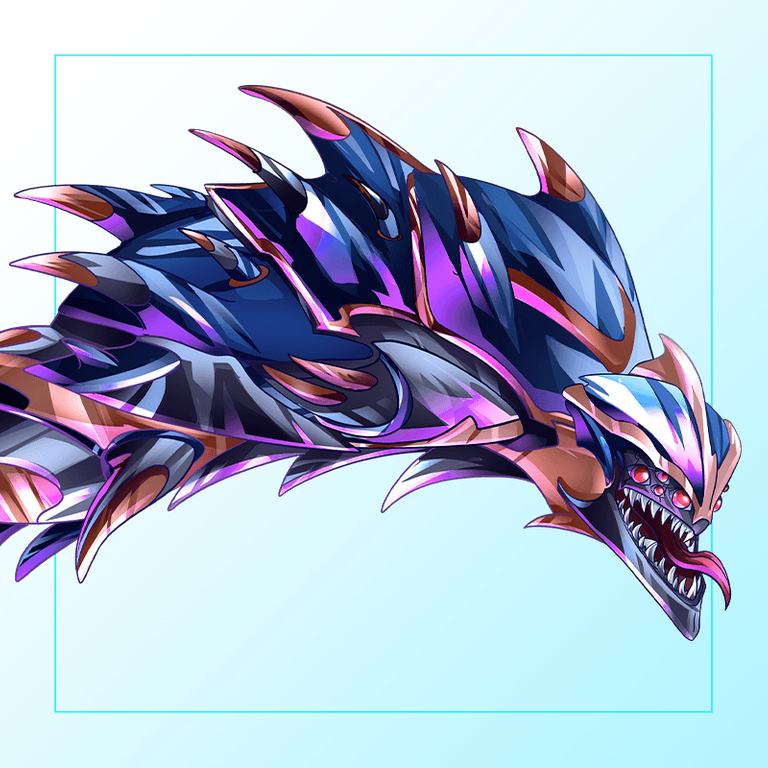 Diemonsharks travel alone throughout the stars searching for prey and territory. They are fearsome beasts with lightning-fast reflexes. Diemonsharks are extremely territorial and attack any creature that encroaches on their land. The Chaos Legion trains them as transports for equipment. Since they can travel by air, ground, or sea, they are ideally suited for the task.
---
"You heard him," Saldy said with a wave of his hand to Cooper, who stood at the wheel of the little trawler. "Slow ahead."
Saldy scooped a handful of chum out of the bucket and threw it into the water. Muttering, he repeated, "Slow ahead," and cast a baleful glare at the ship's cabin, where the captain was. "I can go slow ahead. Come on down and chum some of this mess."
He turned back to the water. Beneath the waves, something dark and behemoth glided. It rose through the depths until it broke the surface. A Diemonshark. It was covered in armor-like plates colored in purples and blues and tans. It had four red eyes on each side of its head and a mouth crammed full of a wicked tangle of teeth. Saldy's own mouth dropped open, and he stepped backward as the creature continued to rise. Gods, it seemed to go on forever.
He kept walking backward, eyes wide, until he stumbled back into the ship's cabin, where the captain sat with his feet kicked up, smoking a cigar.
"You're gonna need a bigger boat," Saldy said.
---
CARD STATISTICS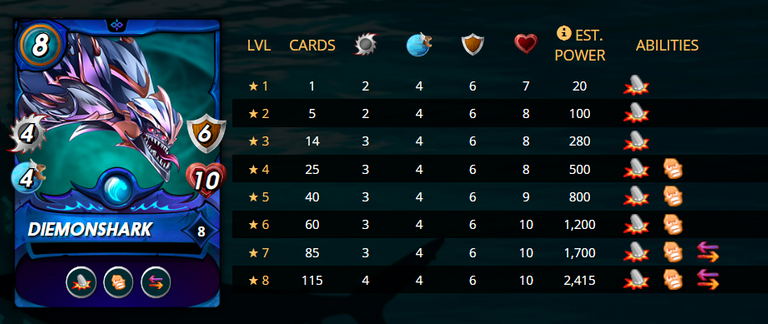 Diemonshark is a monster from the water unit with 8 mana. It has melee attack and has the abilities of trample, enrage and retaliate at max level.
---
CARD ABILITIES

TRAMPLE
When a Monster with Trample hits and kills its target, it will perform another attack on the next Monster on the enemy Team.
---

ENRAGE
Has increased Melee attack and Speed when damaged.
---

RETALIATE
When hit with a Melee attack, Monsters with Retaliate have a chance of attacking their attacker.
---
SPLINTERCARDS INFO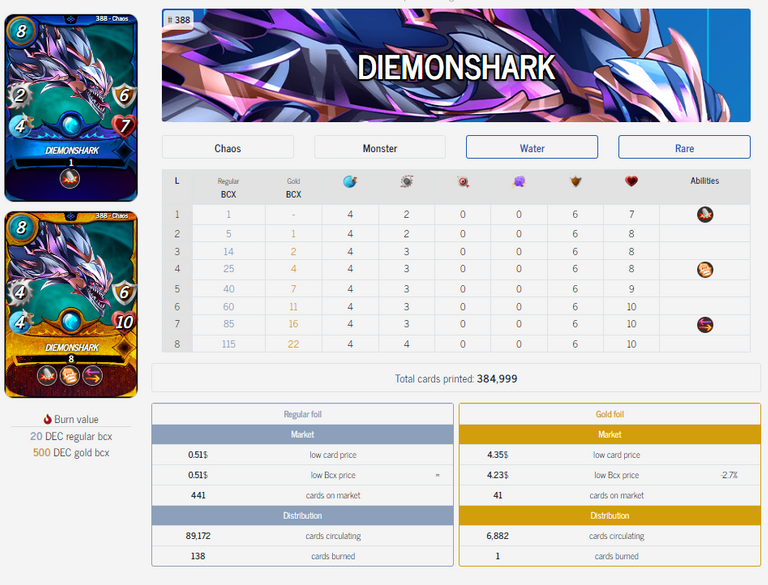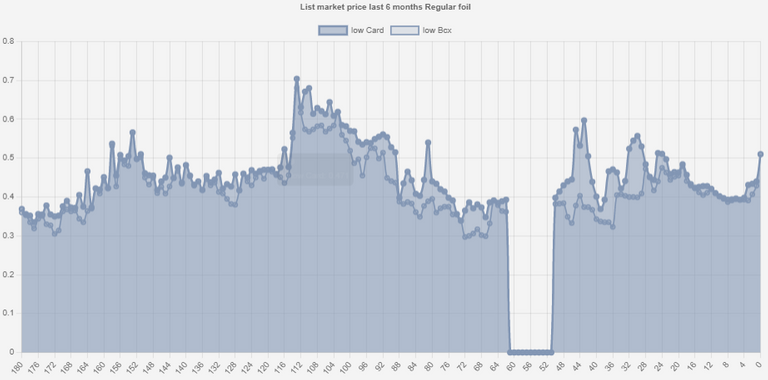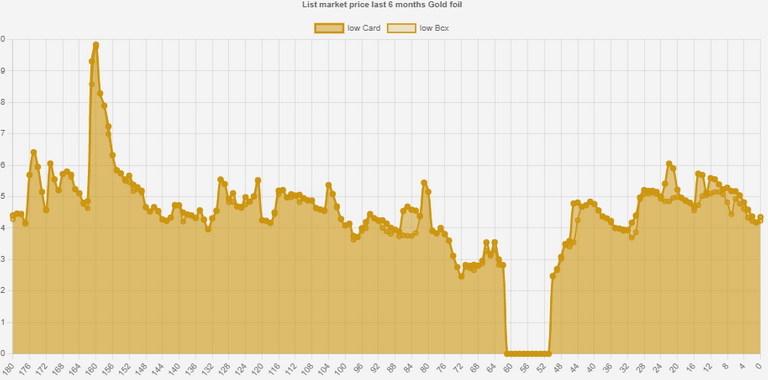 ---
PEAKMONSTERS INFO


BATTLE RULESET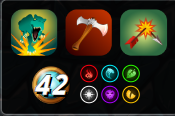 The battle requires 42 mana, ALL elements are active.
---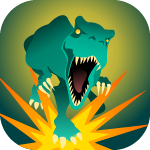 STAMPEDE
The Trample ability can trigger multiple times per attack if the trampled Monster is killed. Higher HP and speed are the key to this ruleset. Dispel helps to remove Trample.
---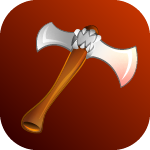 MELEE MAYHEM
Melee attack Monsters can attack from any position. If you have melee monsters in the back-line with Sneak or Opportunity, those abilities take precedence. Select a summoner that increases melee attack or a summoner that reduces melee attack of enemies + a tank with Shield. Thorns, Inspire, Blast, and Retaliate help in this ruleset.
---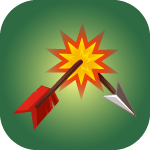 BROKEN ARROWS
Ranged attack Monsters may not be used in battles. A high HP first monster with Void ability will deal with both melee and magic. Give your tank a backup with tank heal support. Using Thorns or Magic Reflect is also very useful in this rule set. Defend against either Magic or Melee attacks by using the right summoner and then using monsters' abilities to deal with the other attack type.
---
MY LINE UP

---
THE OPPONENT'S LINE UP


LET THE BATTLE BEGIN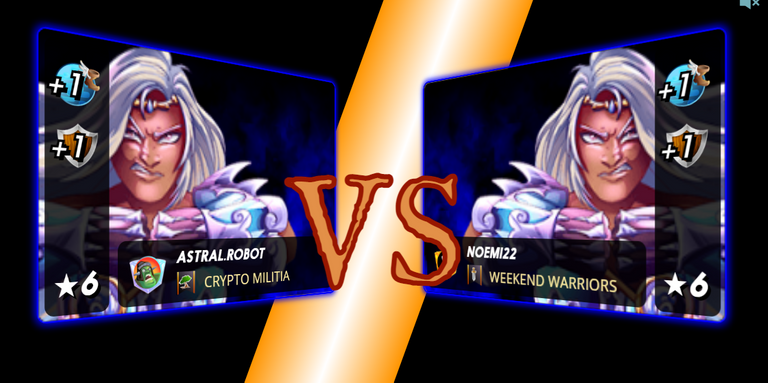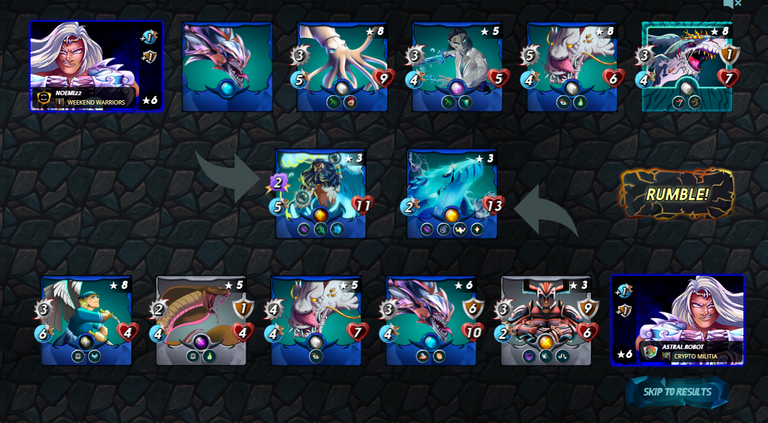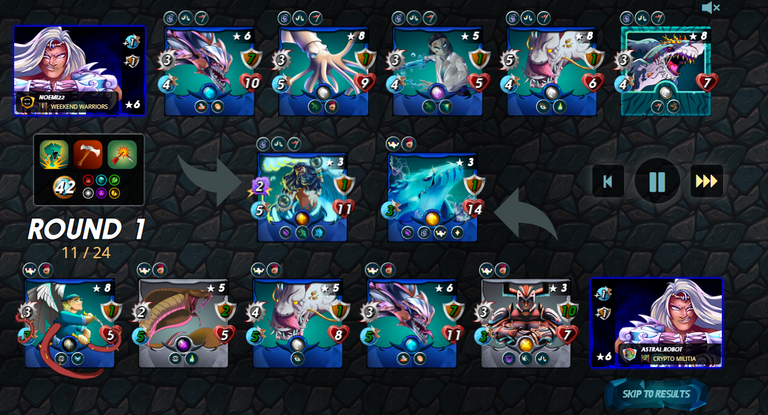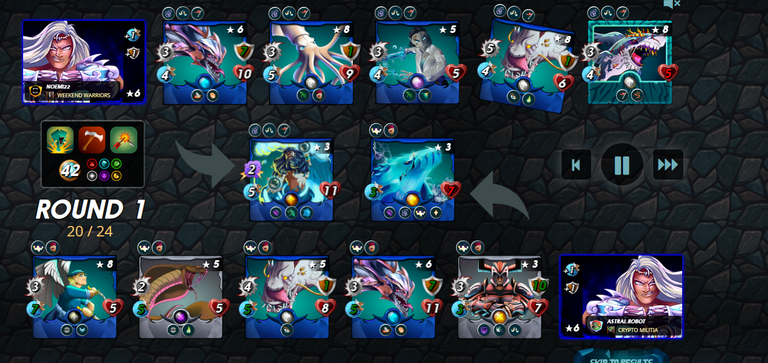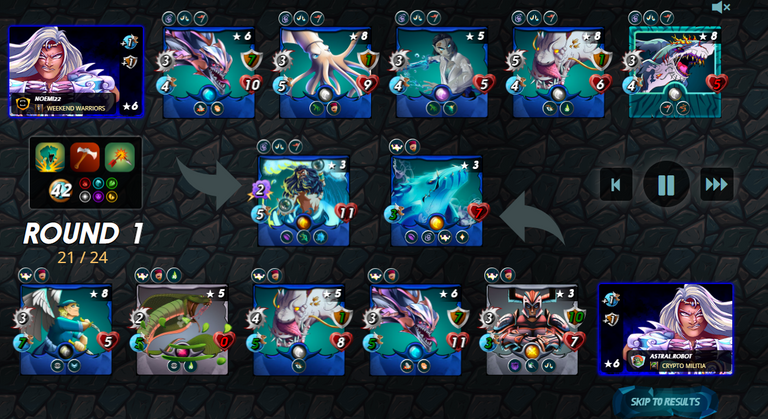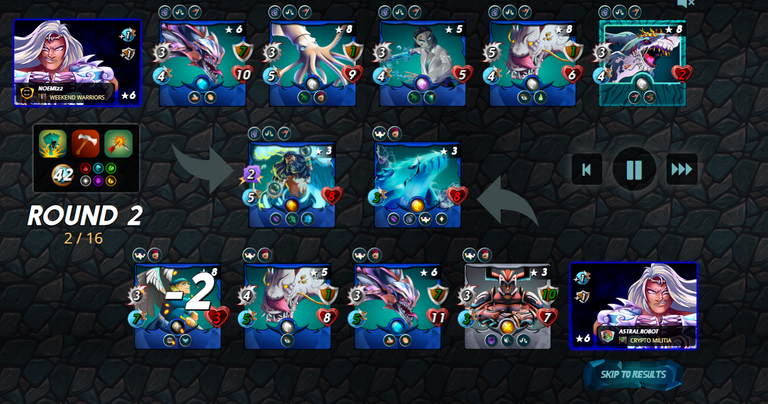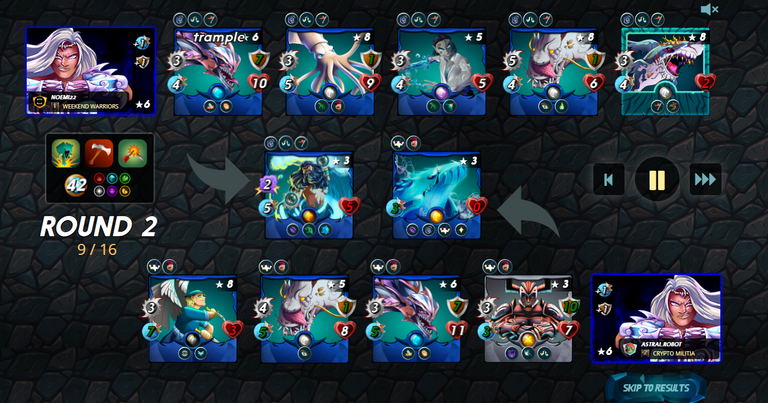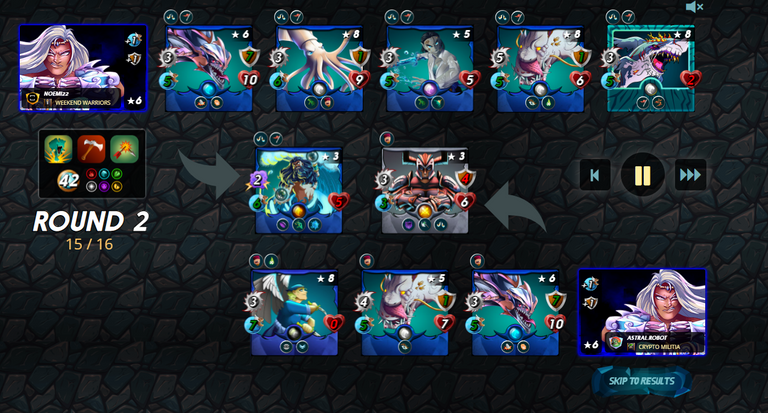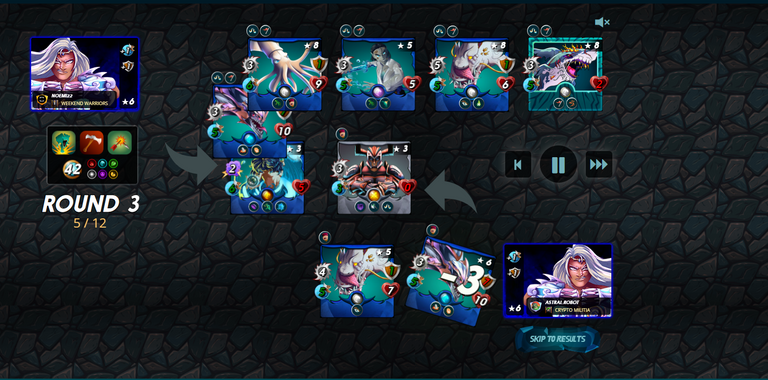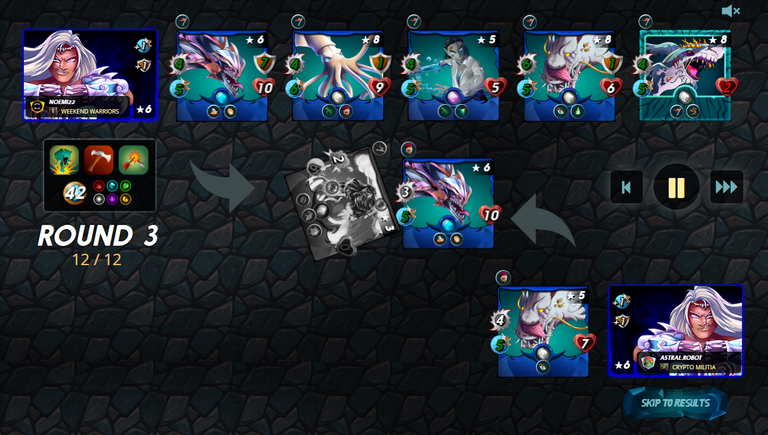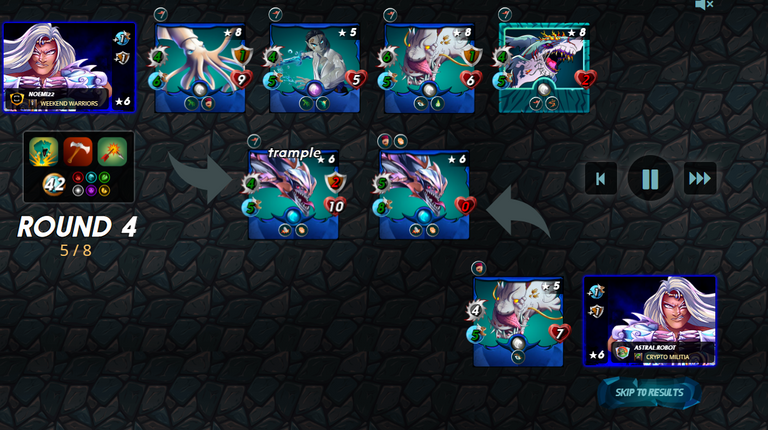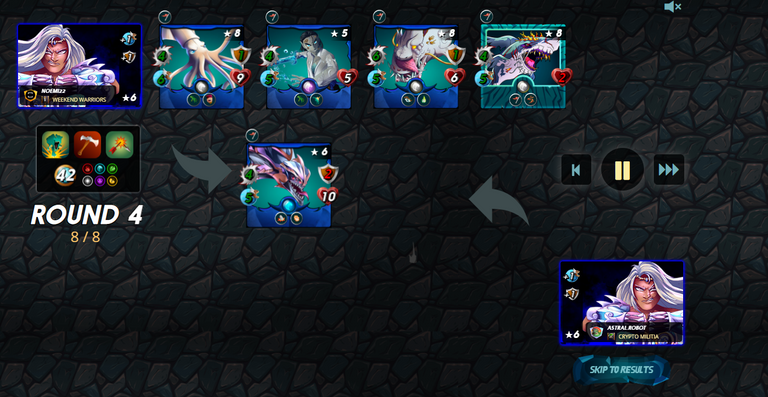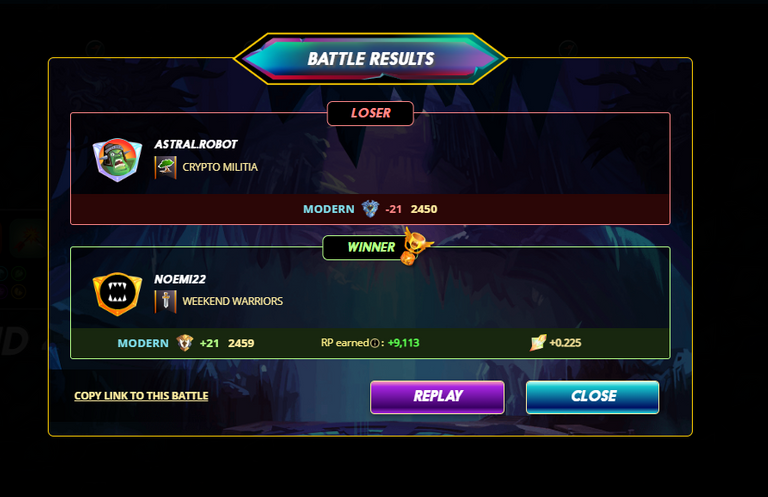 DID YOUR STRATEGY WORK IN THIS BATTLE
Yes, since Stampede is one rule in this battle, I choose a monster with trample ability which is Diemonshark. If the trampled monster is killed, the trample ability can be triggered many times per attack. This is the power of Diemonshark's trample ability. The additional speed given by Kelya Frendul was also a big help in this battle.
WHAT WILL YOU TRY DIFFERENTLY NEXTIME?
Next time, I will try to improve the positioning of my monsters like Flying squid which should be placed on the 2nd line because of its reach ability.
---
---