[Giveaway]Goldfoild Queen Mycelia Season Delegation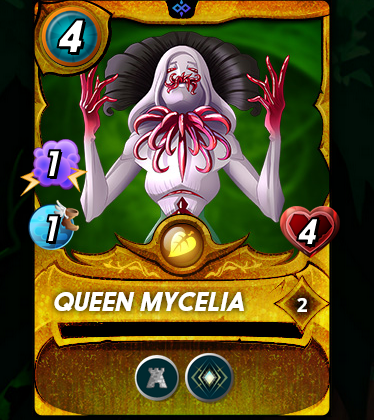 The season is almost at a end and to celebrate I will be delegating my goldfoil Queen Mycelia to one lucky winner for the whole upcoming season.
For a Chance to Win
Like
Follow
Reblog this post
I will announce winners on the SplinterlandsTV stream Thursday 9-11am EST.
Good luck to everyone!
---
---