A llama Strategy
I have been posting a few matches lately, as I have really gotten back into playing splinterlands.
I was lucky enough to have won a llama for my participation in a dygycon event a while back, when it was worth $30. Now its worth more than $500, so I thought I would give it a spin and see how I go.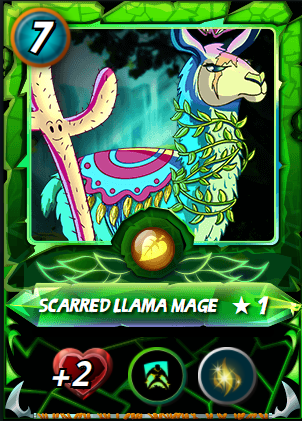 The Llama's abilities
The Llama's abilities are:
Cleanse - this removes negative status effects, and is great for the poison rule set.
Last Stand - This gives the last monster standing 50% mroe speed and attack, great for low mana matches where you have only 1 or two monsters
+2 Health - Self explanatory extra health, great for low health monsters
One Strategy I use
If there is a medium level of mana, it can be tricky to decide what to do with this summoner, because you could go with a really powerful tank at the back, that will mop up the opposition once it becomes the last standing monster, but that risks a sand worm taking you out before you get to the front.
So a strategy I have used a couple of times is to use stone golem at the back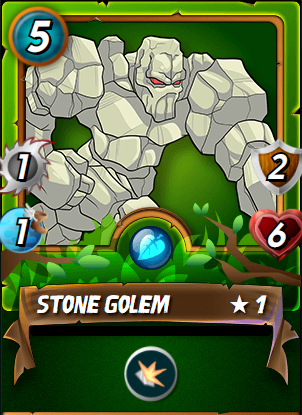 The good thing about this monster is it only costs 5 mana, so you can focus on some heavily hitters up front. It has good defense and can take 3 shots from the sand worm, and by the time it gets to the front usually only 1 or 2 damage monsters remain, which is easy to defeat.
A match using this strategy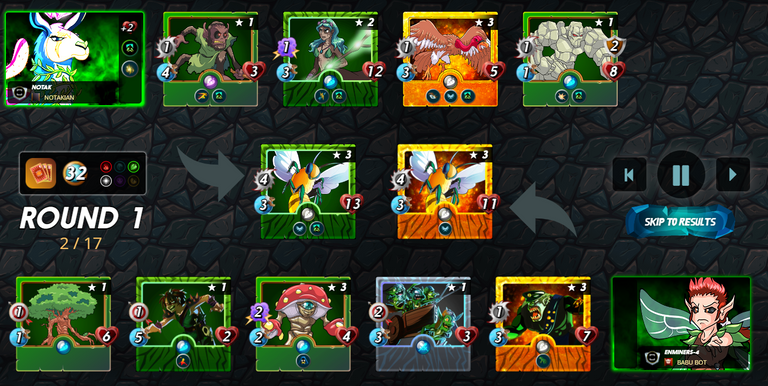 https://splinterlands.com/?p=battle&id=sl_0c9f36e2daf9e55240355b94ba8e29e3
As you can see in this match, its pretty even, I used a monster with swift so I get first hit, but the real key to winning this match is taking out the front line, and left with only a few low attack monsters near the end.
the only threat was the mushroom at 2 magic attack, but with the last stand, that was easily defended.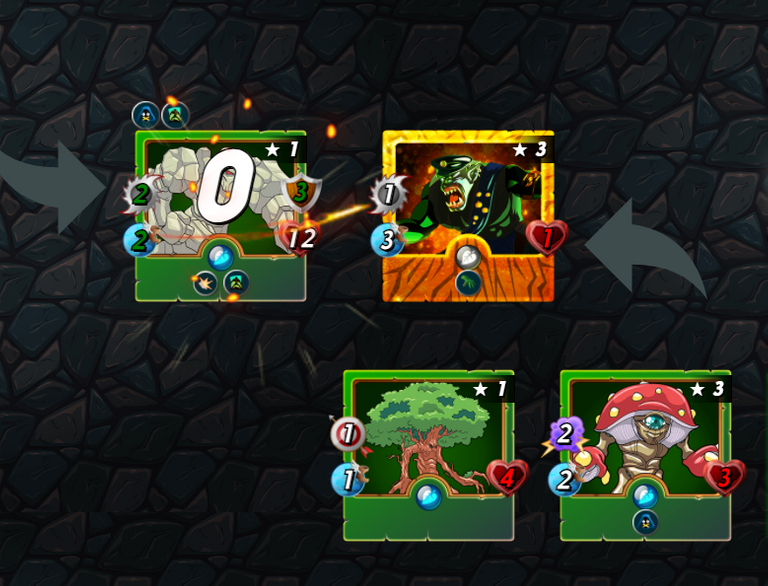 That was a good win, and I continue to explore different strategies with my Llama.
---
---