NFG Club Brawl Report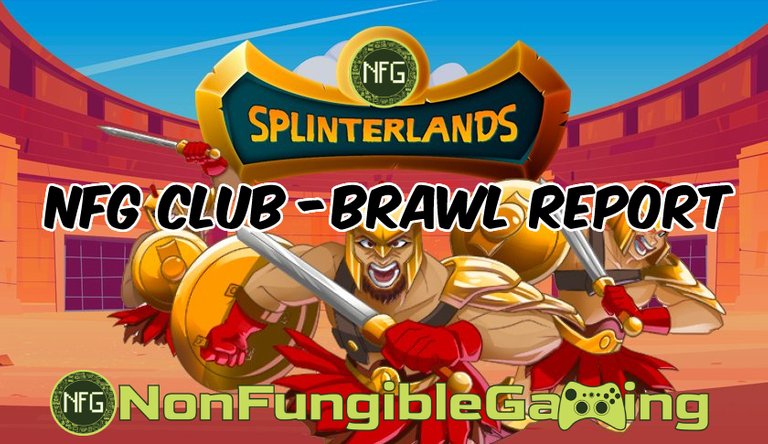 NFG Club Brawl Report March 28 2023
Legion I finished 4th place this time, since we moved up to tier 2, it's a different game, but the rewards are still nice so that's ok.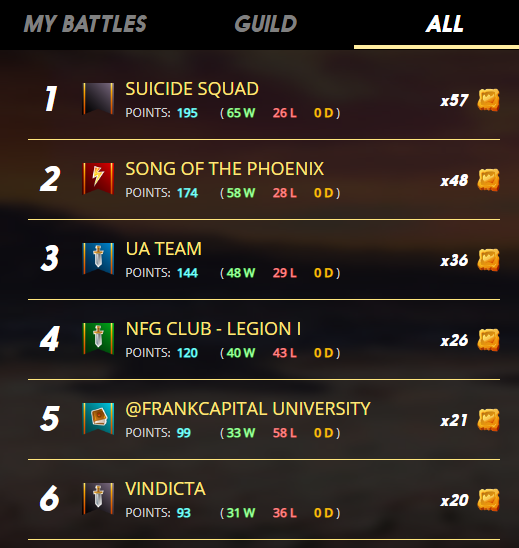 With 975 earned merits we earned almost half of a Gladiatior pack, and we got 16.3 SPS.
Top performers in this Brawl are @ikoy23, @retsleppa and myself.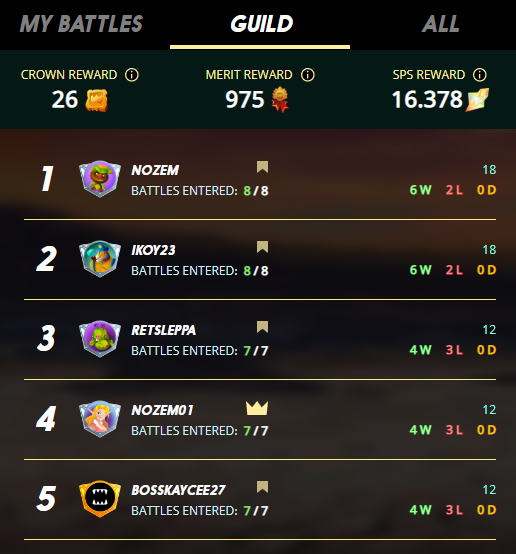 ---

---
Legion II finished 2nd place, last weeks we're performing better, nice!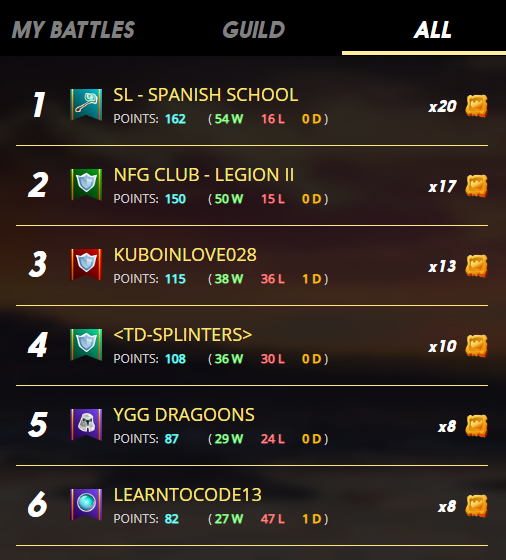 Every player got 654 merits and 12.1 SPS.
Top performers are @sobahd with his alt account, @byxor who just started playing splinterlands, outstanding! and myself on another alt account.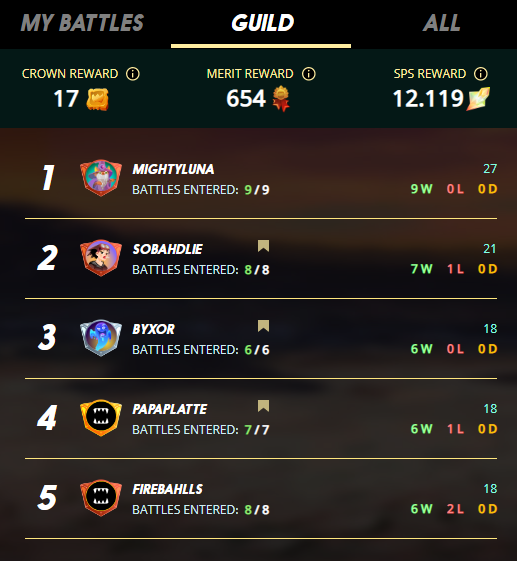 ---
---