Time To Review The Splinterlands Season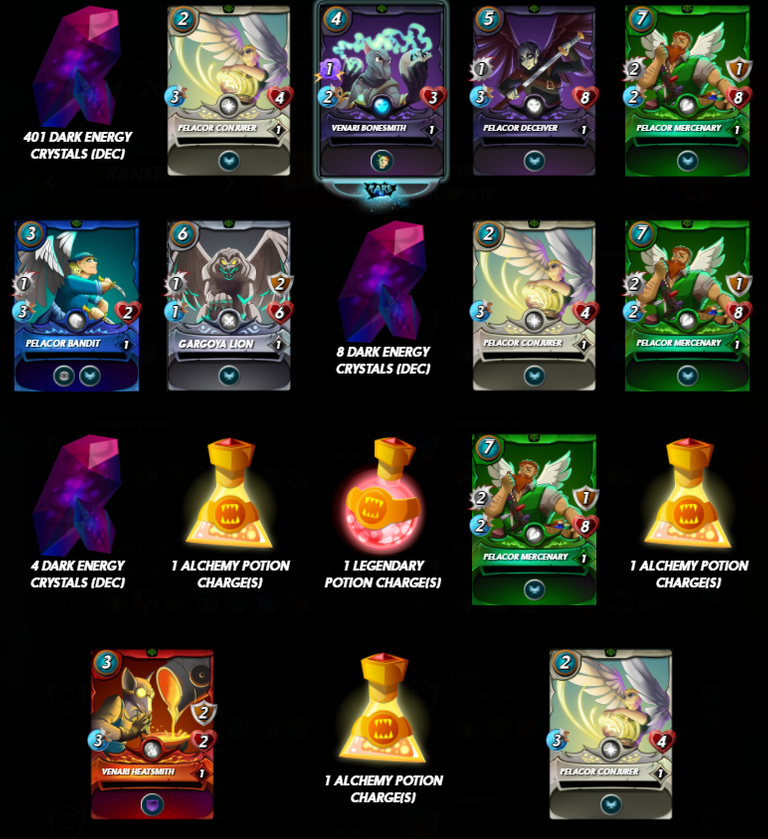 This is the second season to end after the new rewards cards have been released. I am still firmly in Silver I with it being a bit difficult to progress to Gold III for now till the new booster packs come out.
I intend to get a couple of packs to upgrade the deck and hopefully some gold foils help to boost the DEC value of my holdings.
So how much did I earn over the season? A total of 1288 DEC driven mainly by card rentals and season ending rewards of around 400 DEC. So a sustainable level is probably roughly 800 DEC for a season. That's quite alright since card rewards aren't factored in.
Cards have been average. Just a few rares with nothing special. I have also decided to promote earlier this season in the hopes of getting better cards and hopefully those 3-4 days of an extra rewards chest pays off.
The battling is definitely tougher in Silver at the start of the season compared to Bronze but the new rules make it worthwhile. When will those gold cards come?
---
---