Who Wins? Enraged Magnor vs Djinn Oshannus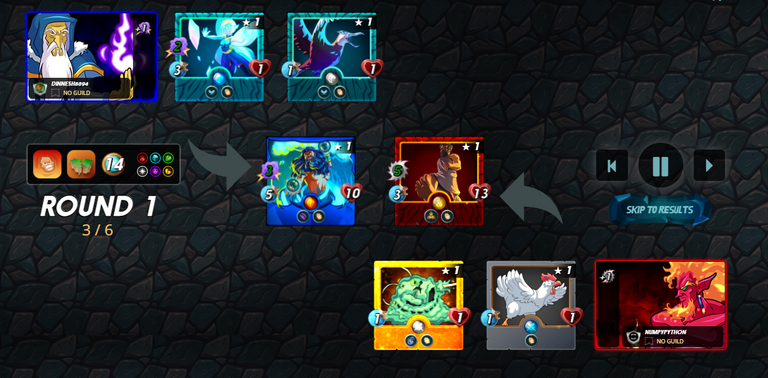 I have always found the optimal card selection choice an interesting one and particularly to see how certain cards line up against each other.
In today's quest, I was lucky enough to see a pretty much one against one battle between Magnor and Oshannus. Unfortunately the ruleset of Enrage and Earthquake does change the dynamics a little.
This is one of those times when you don't want to attack first and having a melee tank is of benefit. The earthquake does complicate things further but since both don't have the flying ability, it sort of evens itself out.
So, who do you think won this battle? Magnor or Oshannus? Here's a link to the battle:
https://steemmonsters.com?p=battle&id=sl_b121fca86cdd421e8a16d15c64503889&ref=numpypython
---
---