My Daily Quest in Splinterlands (Sneak Quest)
Hello Splinterlands Friends!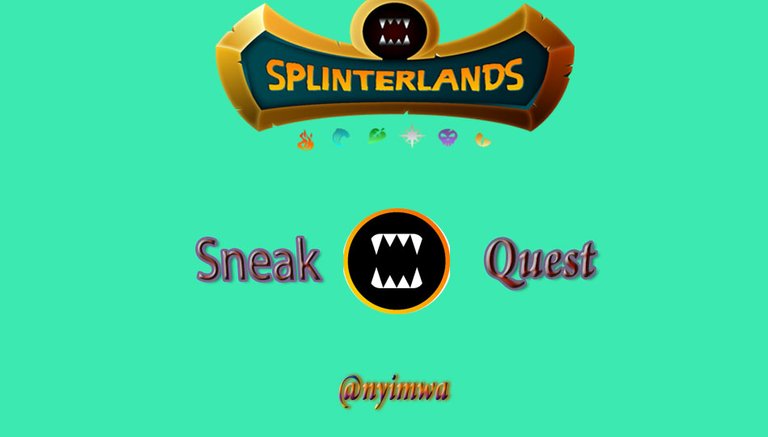 Today I want to sharing you how I succeeded in my daily quest ( Sneak Quest ).
My quest today is to win 5 Battle, using monster with Sneak ability.
As a newbie to the Splinterlands game, I still have some cards and quests to learn. Today I had to play hard to win Sneak Quest.

---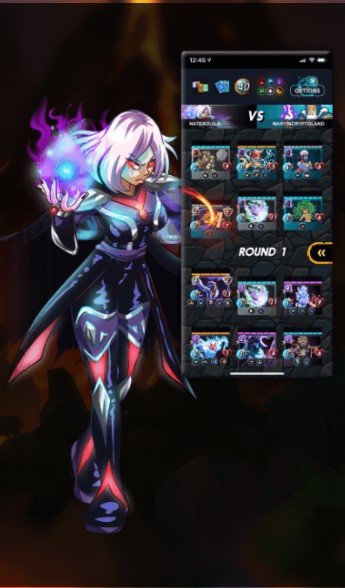 Because of I am a New player at Splinterlands Game, I meet difficulties many problems.
I was unable to arrange my Battles properly due to Splinterlands' new Starter Cards.
However, the previous matches were difficult with experience but well planned.
After playing about few games, I was able to make sure my Battle plan was in place.

Today I complete my daily quest (Sneak Quest ) again. I want to share my daily quest battles.
Here is one of my Sneak Quest matches:
Battle Rule : Standard.
Mana Cost : 18
Allowed Summoners : All type of summoners.
By the battle rules, I choose to use " KELYA FRENDUL, Water Summoner"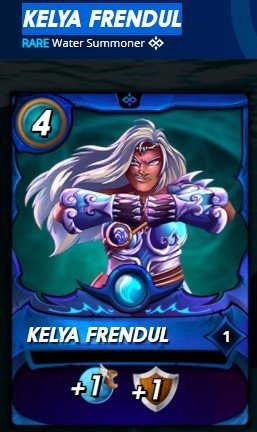 ---
---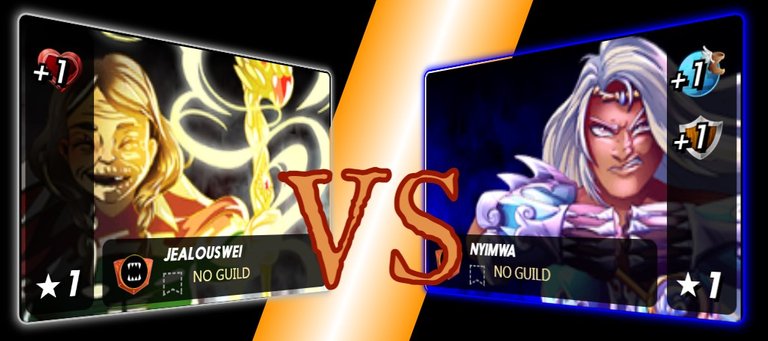 ---
---
[Battle Round 1]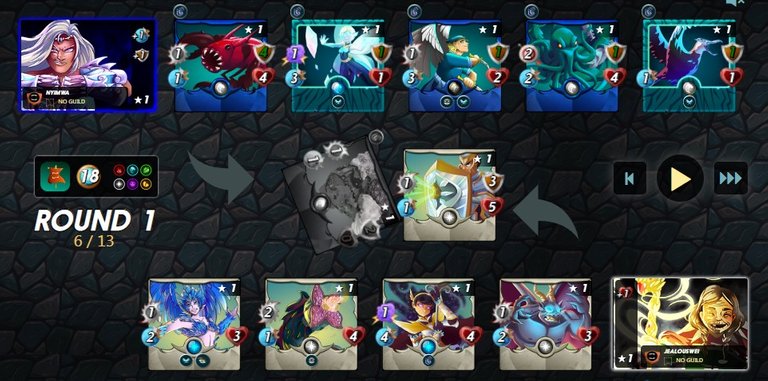 ---
[Battle Round 2]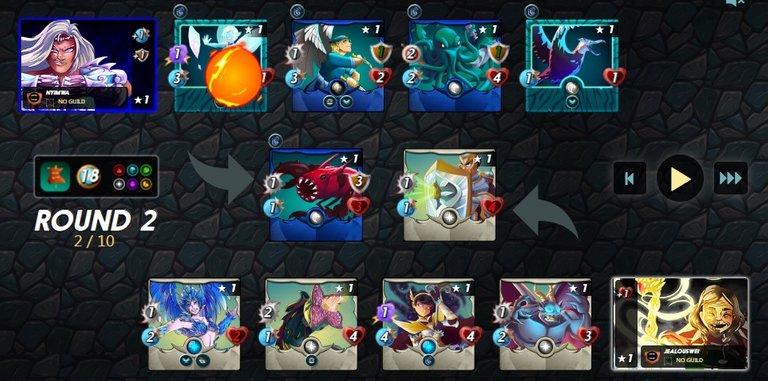 ---
[Battle Round 3]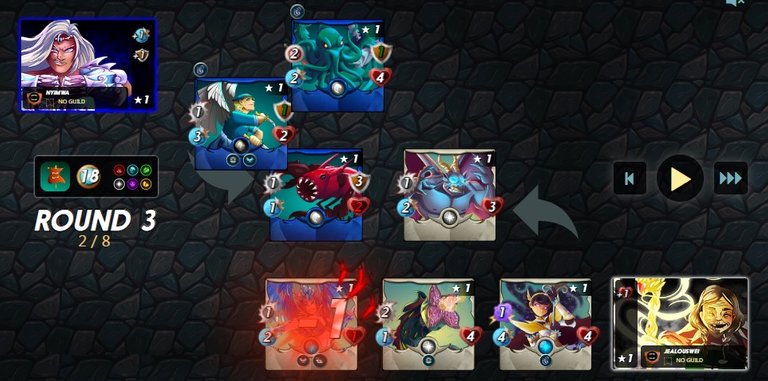 ---
[Battle Round 4]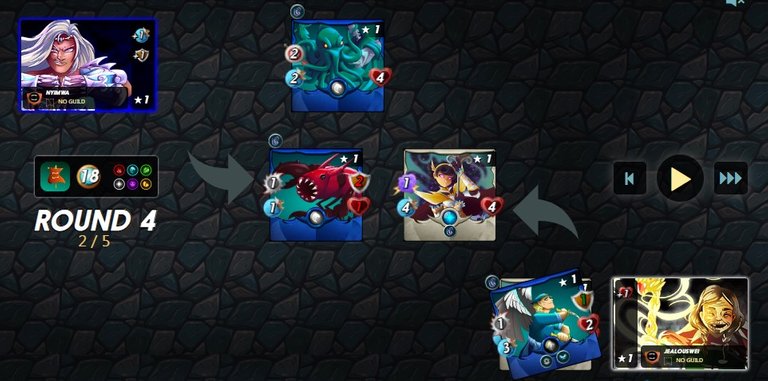 ---
[Battle Round 5]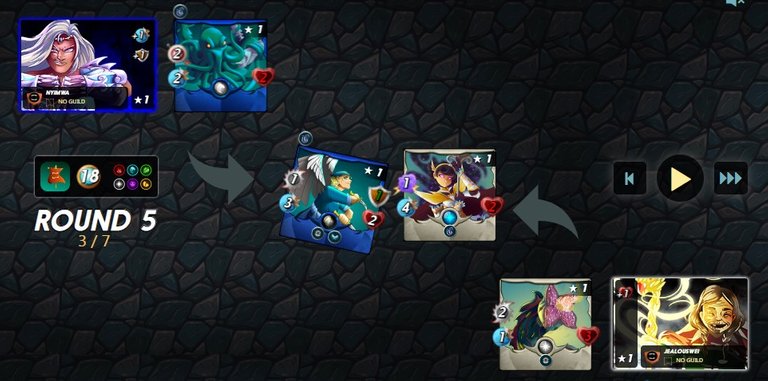 ---
[Battle Round 6]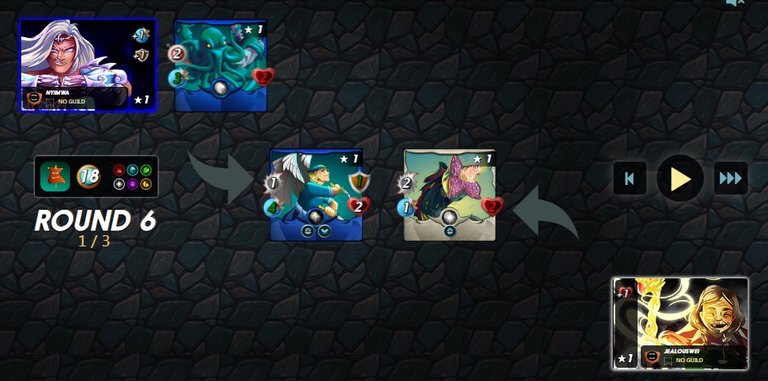 ---
[Battle Results]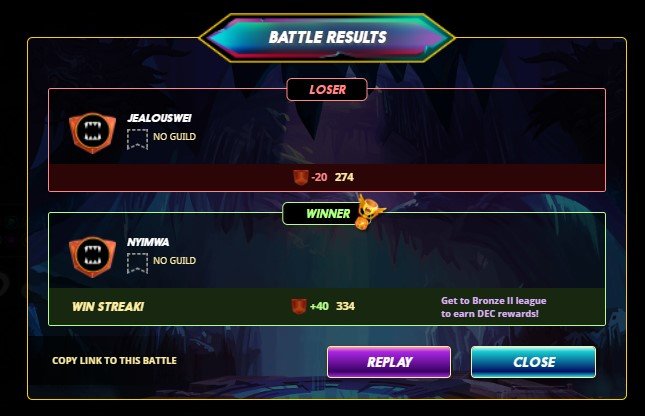 ---
---
I fought a lot of battles and my Quest Battle 5 are complete.
My daily Quest Reward is a "Five Credit(s)".
Thanks you Splinterlands for Rewards.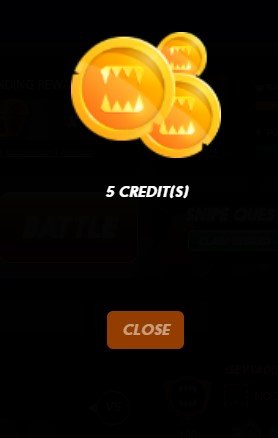 If you want to see the full battle playing, please click and see the Battle Link below;
Battle Link

Thanks you for visiting at my post.
Let me pause my post here.
Good luck to all Splinterlands friends.
See You again.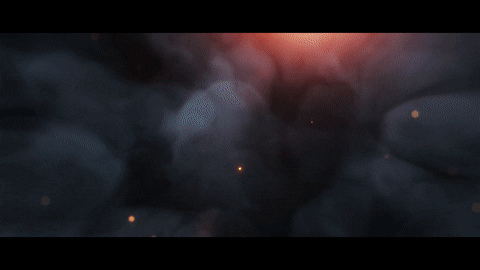 The images used in this post are taken from the Splinterlands Sources.
Special thanks to Splinterlands Game.
@nyimwa

---
---