Introduction To Me & My Journey - Nytehawker - The Long Awaited Much Anticipated 1st PeakD Blog Post!
Introduction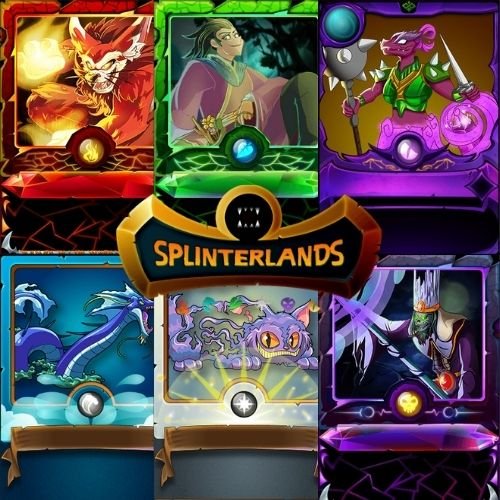 Hi all, my name is Nytehawker and I am what may be considered an OG gamer from the last century! Wow I feel old! But before I continue, this novel of a blog is proudly sponsored by the #NOSLEEPGANG (not financially just with love) community who have been patiently awaiting whom probably don't know of my entry.
I'm Nyte and I am a relative new Twitch Streamer and Splinterlands expert noob player. My gaming journey started in around the early 1990s back when Bruce Willis still had hair and since then gaming has evolved from 256kb pixel games to what we see today! Some of my favourite past games include Battlefied2, Warcraft, Sim City, C&C/Red Alert, Heroes of Might & Magic, Lords Of The Realm 2, Company Of Heroes, PUBG, CSGO, Black Ops.
I am in my late 30s (why put an exact age down gotta leave some suspense) and am happily married to my beautiful wife whom I somehow conned wooed into marrying me for 5 years now. I have 2 chickens as pets named Tilly and Tully.
How it Began
I started my Splinterlands journey as part of my ongoing evolution into the crypto space which began during the Gamestop Saga of early 2021. I held significant stock investments and in rebellion withdrew every last sent and began tirelessly researching the world of cryptocurrency. After 100's of hours of studying, and, like a kid at a candy store was immediately lured in. It was not my first interaction with the crypto world. In 2011, I used to live with a friend who mined Bitcoin and I used to sit in his room watching this almost valueless digital currency go up in number. He would run his computer all day and night, mining several bitcoin a day. Back then Bitcoin was worth around $1 something from memory. I thought it pointless as I was just naive at the time to the true control and monopoly of the centralised goons. Not that I was uneducated but back then all I cared about was partying. He told me, if there's anything you should ever do it's buy $100 of this and sit on it for 10 years. Of course I said no and laughed like soo many of us at the time. Well safe to say he's now a multi millionaire and laughing at me and we dont talk no more.
Anyway, fast forward to June 2021 and I was researching games at coinmarketcap. Now for some of you it may seem silly but NO ONE was talking about Splinterlands. The influencers were all licking their wounds from their bullish shilling (I hate those guys) and crypto crash. I found Splinterlands and as I always do with games, I go to the website to play the game if I like the concept. I fell in love and carefully funnelled money in.
Well it was like the hype train followed me, within 2 weeks suddenly Splinterlands was making headlines and I was scrambling to invest before the crowd pumped the priced. I played as fire and man it was like love at first sight and (please don't tell my wife) got my Ceberus to lvl 3 for about $40 USD: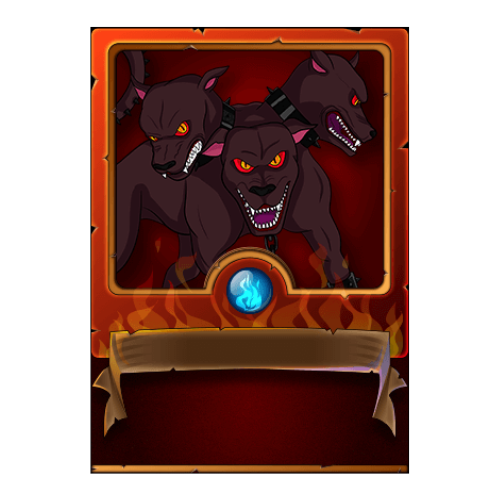 Of course I was just throwing my wife's money at all the cards I could by but the pump was real and quickly the money ran out!
Journey Into The #NOSLEEPGANG Community
It was around this time I ventured onto twitch to try and see if I could find a community streaming splinterlands. I wanted to steal ideas from connect with others in the community. I quickly found Splinterlandsclove71 who was streaming and doing event battles and lurked in channel not saying much for a few weeks. But I found her so warm and encouraging and the vibes of the community were hard to ignore.
Streaming - Nytehawker Is Born!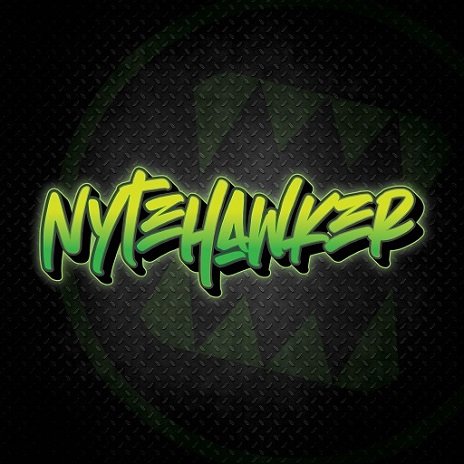 I decided to get into streaming having absolutely no limited knowledge of how to because I lost my job and had spare time and wanted to try and skill myself up in something online, so I spent some time learning how to set it using OBS following the advise of variety streamer and twitch how to gurugaelLEVEL and just launched in. In my first test stream, I think it may have been #Xvaxz who jumped in to say hi with #Bo0mburst and possibly #Mepol_Gamer.
I streamed several days in a row and either the 2nd or 3rd stream Gameboy_Ali raided me and it was awesome! This is when I really became submersed in an amazing community I knew was around. The fact that streamers are so supportive of the community and one another vice versa is what makes the Spliterlands community soo strong and I believe it is what will drive the continued success of this awesome NFT card game. Stay tuned for future posts regarding my streaming! I look forward to continuing to grow my stream, help others grow as we venture into the future of blockchain gaming!
I recently ventured into Rising Star and Marbles as part of my stream development. It's so amazing to see the creator of Rising Star AtomCollector coming to hang out in stream. There are more games on the horizon but for now this is where I am at.
Thanks again to all who have been part of my journey and I can't wait to see what's next for us all!
Nytehawker
Shoutouts, Links & Thanks!
To every single person who has attended any of my streams! Thank you, I really appreciate your ongoing support!
To these guys who I always bug with questions:
Gameboy_Ali
Drabs587
loosemcgoose
#Bakuoni
*My little bro Jason for awesome skins and logo!
*My wife Quennie for putting up with me glued to the computer for hours at a time.
The VIPS and Streamers and regular followers who come to my stream, you know who you are!
If your interested in finding out more feel free to contact me!
---
---