Battle Mage Secrets: AIMLESS // How not to lose? // Eng/FR

Dear Splinters,
Peace
Battle mage this week has presented all Splinters in the community with an interesting ruleset to explore. The construction of many players will vary based on the aimless rules of combat. Also, parties on the battlefield will surely be under two additional rulesets that can not be ignored. The success of our mission during this exploration of our lineup capability to secure victory in a battle where all monsters have the scattershot ability could be tested to the highest level of difficulty.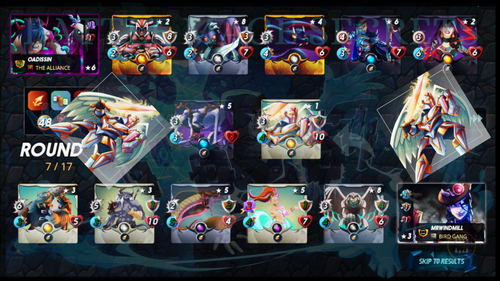 Battle mage cette semaine a présenté à tous les Splinters de la communauté un ensemble de règles intéressant à explorer. La construction de nombreux joueurs variera en fonction des règles de combat sans but. De plus, les parties sur le champ de bataille seront sûrement soumises à deux ensembles de règles supplémentaires qui ne peuvent être ignorées. Le succès de notre mission au cours de cette exploration de notre capacité d'alignement pour assurer la victoire dans une bataille où tous les monstres ont la capacité de dispersion pourrait être testé au plus haut niveau de difficulté.
Scattershot ability gives to all monsters on the battlefield and provides some privileges to the magic and range monsters. Warriors in the arena usually have the order to execute their strikes. It is the way up until the ruleset similar to scattershot changes the attack direction. The difficulty in this set of rules is the limited abilities of the range cards to combat when they arrived in the front row. In the current battle, there were three rulesets that are considered during the card selection process before the game battle opening.
La capacité Scattershot donne à tous les monstres sur le champ de bataille et offre certains privilèges aux monstres magiques et à distance. Les guerriers dans l'arène ont généralement l'ordre d'exécuter leurs frappes. C'est le chemin jusqu'à ce que l'ensemble de règles similaire au scattershot change la direction de l'attaque. La difficulté dans cet ensemble de règles réside dans les capacités limitées des cartes de portée à combattre lorsqu'elles arrivent au premier rang. Dans la bataille actuelle, trois ensembles de règles sont pris en compte lors du processus de sélection des cartes avant l'ouverture de la bataille.
A highlight of the battle's key elements
Présentation des phases clet du Combat
Battle Ruleset:
Règles du Combat


|Mana Cap: 48|
|Aimless: All Monsters have the Scattershot ability|
|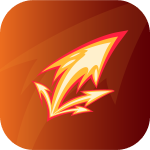 |
|Back to Basics: Monsters lose all abilities|
|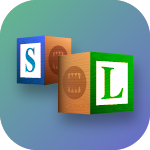 |
|Melee Mayhem: Melee attack Monsters can attack from any position|
|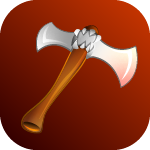 |

Teams composition in the arena
Allignement des cards dans l'arène
The match was not very long in terms of rounds. My side of the board got a less-performing lineup that can no longer survive the powerful attacks from the opposite side. Splinters have to rely solely on the strength of their cards and their tactics in the present battle. The diverse rulesets in the battle might have confused me during the card selection. The result was terrible.
Le match n'a pas été très long en terme de rounds. Mon côté du tableau a une composition moins performante qui ne peut plus survivre aux puissantes attaques du côté opposé. Les dissidents doivent compter uniquement sur la force de leurs cartes et leurs tactiques dans la bataille actuelle. Les divers ensembles de règles de la bataille m'ont peut-être dérouté lors de la sélection des cartes. Le résultat était terrible.
|Thaddius Brood ★ 6
Thaddius Brood one of my most powerful death summoners was in the rank to help in the defense and the offensive operation of warriors in my lineup
Cursed Windeku ★ 5
Cursed Windeku is an exceptional warrior with its thorns ability and the health recovery abilities
Legionnaire Alvar ★ 2
Legionnaire Alvar has great defensive abilities and played the role of protection in the position he occupied
Disintegrator ★ 8
Disintegrator was in a great position too. His abilities were all very useful in the battle
Silent Sha-vi ★ 4
Silent Sha-vi has great speed and could make a difference in the arena
Dhampir Stalker ★ 6
Dhampir Stalker has a powerful strike boosted with the scattershot in the ruleset. The only problem was the additional ruleset that played against range monsters
Lira the Dark ★ 2
Lira the Dark is a powerful range monster that I like very much in the arena. Unfortunately, Lira was not equipped to survive this battle
--
Thaddius Brood, l'un de mes invocateurs de mort les plus puissants, était dans le rang pour aider à la défense et à l'opération offensive des guerriers de mon gamme
Cursed Windeku est un guerrier exceptionnel avec sa capacité d'épines et ses capacités de récupération de santé
Le légionnaire Alvar a de grandes capacités défensives et a joué le rôle de protection dans la position qu'il occupait
Disintegrator était également en excellente position. Ses capacités ont toutes été très utiles dans la bataille
Silent Sha-vi a une grande vitesse et pourrait faire la différence dans l'arène
Dhampir Stalker a une frappe puissante renforcée avec le scattershot dans le jeu de règles. Le seul problème était le jeu de règles supplémentaire qui jouait contre les monstres à distance
Lira the Dark est un puissant monstre de gamme que j'aime beaucoup dans l'arène. Malheureusement, Lira n'était pas équipée pour survivre à cette bataille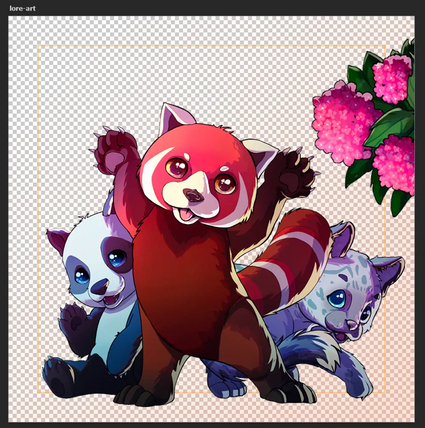 Description of the opponent team lineup with key elements that impacted the battles
|Lux Vega ★ 3
Lux Vega is a very interesting summoner that I would love to possess in my collection one day
Uriel the Purifier ★ 1
Uriel the Purifier was the warrior of exception in this battle. Its roles in the current battle delivered a huge blow to my lineup defense.
Gargoya Lion ★ 8
Gargoya Lion has abilities to destroy enemies due to the battle rulesets
Djinn Renova ★ 5
Djinn Renova a magic attack monster with the scattershot increased the damage on my lineup
Uraeus ★ 5
Uraeus monster has also an interesting capability to attack warriors at fair enough distance
Drybone Barbarian ★ 3
Drybone Barbarian is a warrior that I discover for the first time in this section of the game. he played very well his role in the game.
Jared Scar ★ 3
Jared Scar has survived right to the end. Attacks from Jared were terrific. I wish I had selected him instead of the range monsters
Lux Vega est un invocateur très intéressant que j'aimerais posséder un jour dans ma collection
Uriel le Purificateur était le guerrier d'exception dans cette bataille. Ses rôles dans la bataille actuelle ont porté un coup dur à ma défense de line-up.
Gargoya Lion a la capacité de détruire les ennemis grâce aux règles de combat
Djinn Renova un monstre d'attaque magique avec le scattershot a augmenté les dégâts sur ma gamme
Le monstre Uraeus a également une capacité intéressante pour attaquer les guerriers à une distance suffisante
Drybone Barbarian est un guerrier que je découvre pour la première fois dans cette section du jeu. il a très bien joué son rôle dans le jeu.
Jared Scar a survécu jusqu'au bout. Les attaques de Jared étaient formidables. J'aurais aimé l'avoir sélectionné à la place des monstres de gamme
My Battle Mage Secrets Combat Link // Lien vers le match

What is the current market value of our Hero

Total cards printed: 33,860

Regular foil

Market
5.61$ low card price
4.91$ low Bcx price-12.5%
91 cards on market
Distribution 14,105cards circulating // 6 cards burned

Gold foil

Market
41.92$low card price
41.92$low Bcx price = 13 cards on the market
Distribution of 971 cards circulating
0 cards burned

Quelle est la valeur marchande actuelle de notre hero du jour

Total des cartes imprimées : 33 860

Feuille régulière

Marché
5.61$ bas prix de la carte
4.91$ bas prix Bcx-12.5%
91 cartes sur le marché
Distribution 14 105cartes en circulation // 6 cartes brûlées

Feuille d'or

Marché
41.92$prix bas de la carte
41.92$prix bas Bcx = 13 cartes sur le marché
Distribution de 971 cartes en circulation
0 cartes brûlées

My strategies

Mes stratégies

My strategy was to attack the opposite side with the melee monster in my lineup and make sure that the range monsters at the back were protected as long as possible. The scattershot was interesting for monsters that hold magic or ranged warriors. In this match, the magic and melee monsters were the best choice. What happens was the introduction of a ranged monster in my lineup. A major cause of the failure in this combat.

Ma stratégie consistait à attaquer le côté opposé avec le monstre de mêlée de ma formation et à m'assurer que les monstres à distance à l'arrière étaient protégés le plus longtemps possible. Le scattershot était intéressant pour les monstres qui détiennent de la magie ou des guerriers à distance. Dans ce match, les monstres magiques et de mêlée étaient le meilleur choix. Ce qui s'est passé, c'est l'introduction d'un monstre à distance dans ma gamme. Une cause majeure de l'échec de ce combat.

Has my opponent played according to the rulesets?

Yes, I have learned a lot from my opponent during this battle. The selection of cards based on the rulesets in the game is very important. I forgot to take into consideration the Melee Mayhem rule of combat in terms of defense. It is the small change that will define the outcome of a battle. My opponent had only melee monsters in the lineup. Therefore, all attacks from the opposite side came on my cards up to the last round.

Mon adversaire a-t-il joué selon les règles ?

Oui, j'ai beaucoup appris de mon adversaire durant cette bataille. La sélection des cartes en fonction des règles du jeu est très importante. J'ai oublié de prendre en considération la règle de combat Melee Mayhem en termes de défense. C'est le petit changement qui définira l'issue d'une bataille. Mon adversaire n'avait que des monstres de mêlée dans l'alignement. Par conséquent, toutes les attaques du côté opposé sont venues sur mes cartes jusqu'au dernier tour.

If you are interested in the current contest, please get more information concerning the Splinterlands Battle Mage Secrets.

In case it is different, he/she had another play in hand. Will it be successful?

My lineup was not great to recommend to other players. The difficulty in the management of the range warrior especially in the situation of Melee Mayhem. I would have taken a summoner that increase my speed and add armor to all friendly warriors. Additionally, using monsters with the ability Demoralize can be a great way to reduce the enemy's attack power. Armor repair will add a special wave to the attack strategy.

Ma composition n'était pas géniale à recommander à d'autres joueurs. La difficulté dans la gestion du range warrior surtout dans la situation de Melee Mayhem. J'aurais pris un invocateur qui augmenterait ma vitesse et ajouterait une armure à tous les guerriers amis. De plus, l'utilisation de monstres avec la capacité Démoraliser peut être un excellent moyen de réduire la puissance d'attaque de l'ennemi. La réparation d'armure ajoutera une vague spéciale dans la stratégie d'attaque.

Thanks for the battle Mage secrets challenge curation team. My lineup team selection was the product of spontaneous strategy and the battle ruleset.

Merci pour l'équipe de curation du défi des secrets du mage de combat. Ma sélection d'équipe d'alignement était le produit d'une stratégie spontanée et des règles de combat.

If you appreciate this post, I invite you to explore on this blog my collection of publications.

More about Splinterlands on the official telegram group Splinterlands Telegram

I invite you, dear readers to share in the comment section whatever suggestions or questions you would like to ask.

Si vous aviez apprécié cet article, je vous invite à explorer mon blog pour découvrir ma collection de publications.

Plus d'informations sur Splinterlands sur le groupe de télégrammes officiel Splinterlands Telegram

Je vous invite, chers lecteurs, à soumettre dans la section des commentaires toutes vos suggestions ou questions.

Si vous souhaitez jouer à Splinterlands et que vous ne possédez pas votre compte, cliquez sur le lien ci-dessous pour commencer votre exploration de ce jeu de société passionnant.


If you are interested in playing Splinterlands and don't own your account, click on the link below to start your exploration of this exciting board game.

Check-in for free here my referral link

Warm regards




| Resource: Background sound | Airglow - Memory Bank |
| --- | --- |
| Electronic, Synth Pop, Retrowave | Attribution 4.0 International (CC BY 4.0) |






---
---