Short Battle Review // Earth, Water, Dragon monsters

---
Peace

Greetings, wherever you are located on earth. I hope you are doing well and your family member too.

I have three interesting battles in my view that I would like to share with you Splinters, fans of challenge in the Pretoria World.

The order of selection of this battle followed my preference and you will discover how the battle strategies simply worked surprisingly better than as I expected.


1rst Battle


Earth elemental monsters were strongly represented in the arena by both teams. I must say my opponent risks its only cards Kron with the less beatable summoner Llama.
The rulesets were noxious fume and broken arrow. The battle limited the mana to 21 but It was enough to place my selection. Kron did the best he could in the circumstance but lost after three rounds.
Arianthus is a very good card.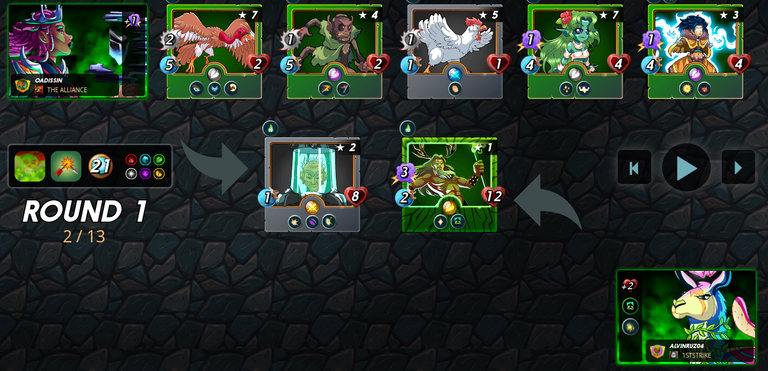 2nd Battle

This battle had a limited mana cap that forced us to summoner one of our powerful cards in the game. Sea dragon is the hero in this match. I was lucky to support the dragon attack with healing and melee plus one. My team was victorious at the end of the fifth round despite the Pirate Archer definite mindset to face the sea dragon.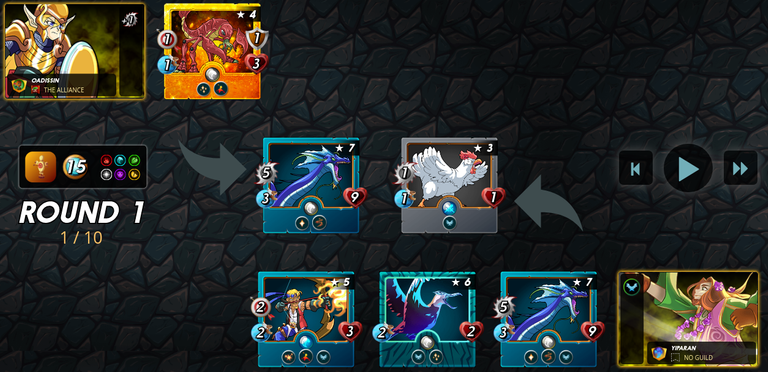 3rd Battle
I was surprised to be in the arena with a team that has a significantly reduced level of experience cards on the battlefield. The magic strategy worked well with the support of Delwyn Dragonscale. Mylor has selected too low-level cards for this match.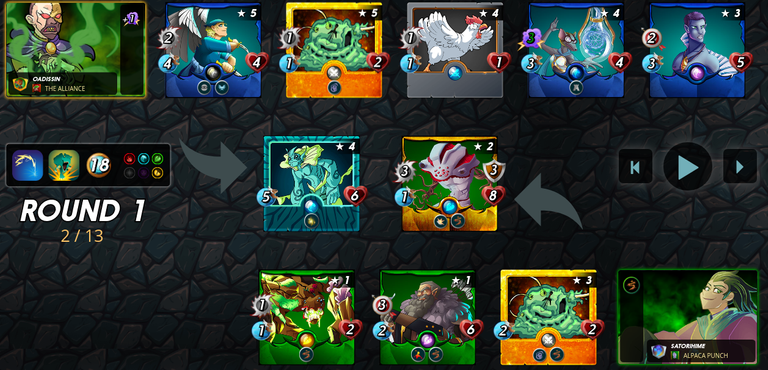 It was interesting to share with you my recently won battle in the Gold league.
Congratulation to all players that have ranked higher in the upper league Silver, Gold, Diamond, or Champion.
I have rented many cards to power up my team securing my entry into the Diamond league. Peakmonster showed relatively cheap monsters this past four days, so I bought many powerful cards.
Thank you for your attention reading this article.
Resource: Background sound


Airglow - Memory Bank


Electronic, Synth Pop, retrowave


Attribution 4.0 International (CC BY 4.0)
SRC


Warm regards
---
▶️ 3Speak
---
---