SPS trading Pathways: Diesel Pools, Leodex, PancakeSwap
Peace Dear friends,
I hope you are doing fantastic today.
The possibility to exchange SPS to Hive are well known all over by now.
There are multiple ways to trade SPS cross-blockchain or directly to your desired token without the intermediary Hive.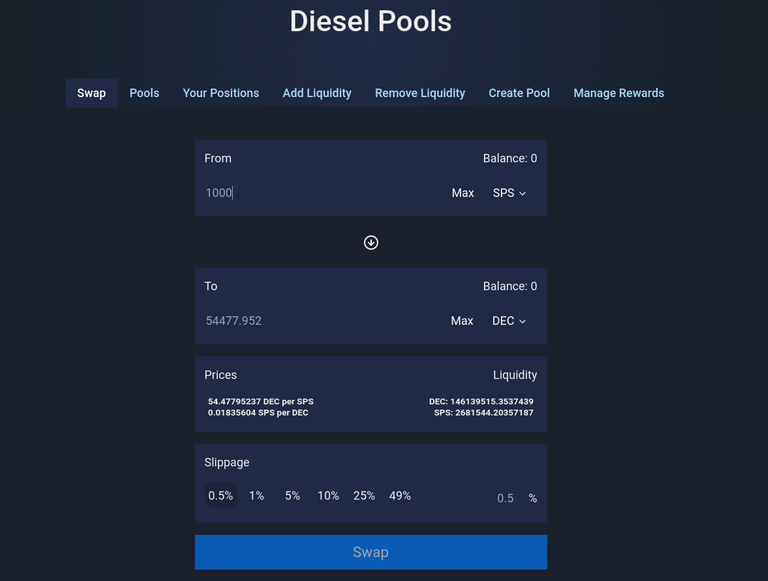 src
Pancake swap has diverse tokens to swap against your SPS if you feel like storing your additional value in other projects. I configure my Metamask wallet to secure all my transaction using the Binance Smartchain address. This configuration can be done by reading the well explained tutorial on Hive blogs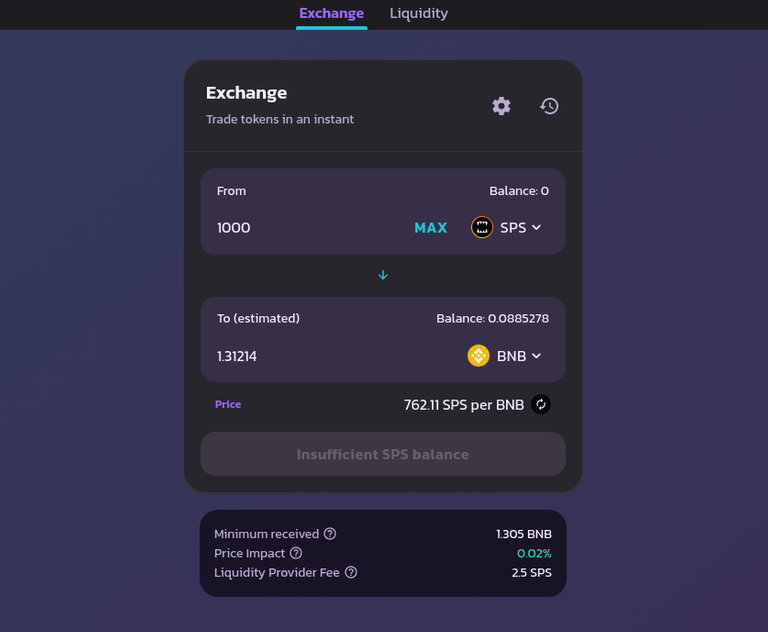 src
I have almost forgotten the newly released Defi project where I discovered the possibility to swap SPS to multiple tokens. The Binance SmartChain supports most of the transactions that cost a small fee in BNB as opposed to the Tribaldex or Leodex where trading is feeless.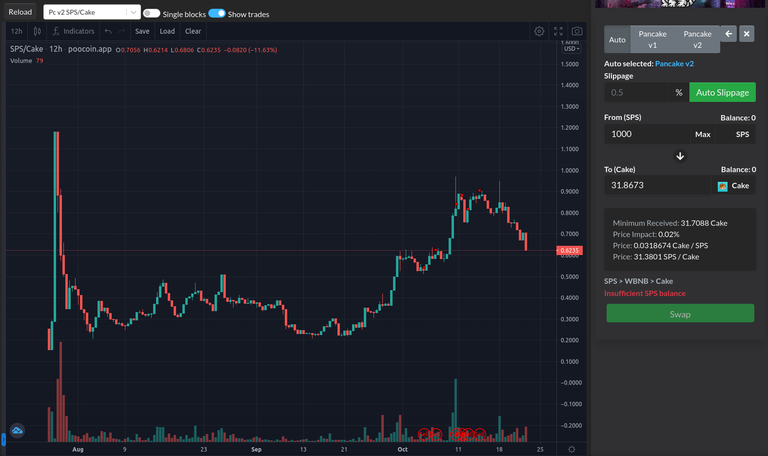 src
--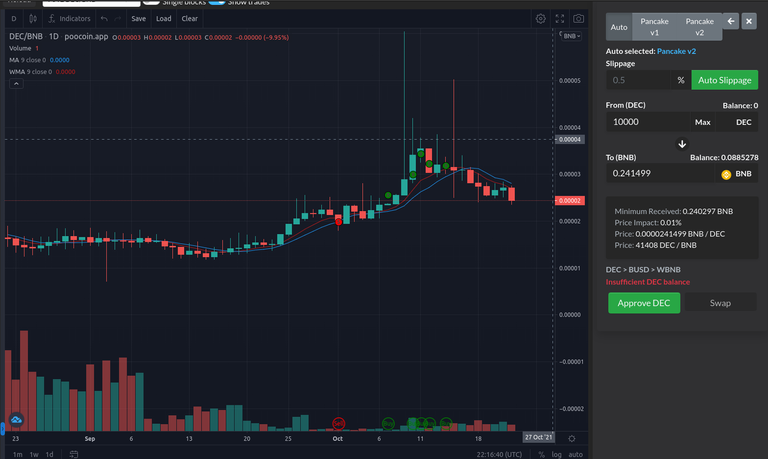 It is important to conduction your personal research before investing in these different markets. My presentation is only for educational purposes. Never place in crypto more than you can afford to lose.
After trading SPS for DEC using alternatively these platforms I have managed to store a large volume of DEC during the last two weeks. I got found of Tribaldex and their Diesel Pools that are just amazing when compared to the exchanges.
Warm regards
---
---