Weekly Activity Report - Hive Achievements - N.13
Peace
Greetings,
How are you doing my friends?
I feel really happy to write the present report summarizing some achievements in my journey on Hive for the past several days.
Here are some of the achievements I completed with the help of my friends curators on Hive.
--
--
I have been busy on Hive-engine with the records of cumulated tokens, and staked assets, and engage with Hive's authors from various communities.
Splinterlands and Tokeconomics
| Current Data | Goals | Comments |
| --- | --- | --- |
| Season N 119 | Gold I | I hope to reach 32.5k SPS stakes to increase my rewards in the Gold league. My plan is to fight in Gold II while I am getting ready to enter the higher League |
| Mid-Season Level | Gold II | I am playing in both wild and modern formats. I managed to get a lot from the Wild format |
| SPS | Voucher-Hive Pool remains active and unchanged but in-game staking of SPS is up. I reached my goals with more than 33k SPS in the game | I am going to purchase more vouchers by the end of the week. |
| Card leveled up | I bought exclusively summoner at prices lower than $1 USD. SoulBound reward cards are combined in my collection. | Sloan and Tarsa are extremely cheap in the market. |
| Packs | Chaos Legions accounted to more than 65 packs and Riftwatcher has around 8 packs stored up at the rate of one pack per week | The pack rewards will hopefully increase as the countdown gets closure to the finale. |
| Lands | My plot is ready for activities | Testing interface of Land is ongoing with interesting results so far. |
| Hive purchase | The Binance P2P market has not offered exciting opportunity for the past ten days. | I target 3.5k liquid Hive by the end of November. |
Hive Publication and Tokeconomics
I am grateful for all the support Hiveans granted me each time the upvote my publications on the hive, the hive power has increased during the past seven days.
The past week was busy in terms of engagement on various topics including social, well-being, health, and finance.
The past seven days were packed with important events that helped in the process of building up Hive power, Hive SPS and SPT.
The leofinance power up day, LEO token power up by all content creators with the interest to hold in their wallet LEO. My participation last week
Also, HiveFest event contest article available in this detailed publication
| Info | HIVE Power | HBD Savings | HIVE |
| --- | --- | --- | --- |
| Last week: | 3300 Hp + Hp from the Curation | 720 HBD | Binance Spot trading, last week goal 1200 Hive |
| Expectation reached: | 3500Hp | 750 HBD | Binance Spot trading, achieved goal 1300 Hive |
| Target for the next week: | 3700Hp | 800 HBD + Purchase from trade | Liquid Hive trade Project exclusively on Binance HIVE/USDT pair |
--
The trading plan is successful for the accumulation of Hive on the exchange. I frequently transfer 100 Hive from Binance to Hive as a support to build my hive power.
The Hive internal exchange only helps me to occasionally convert Hive Back Dollar to Liquid Hive. I used the internal market more than I could count the last month's transactions. The price went very low recently, so I converted many HBD to Hive.
My goal is to increase the value I allocate to the hive power-up day from 2 to 5 Hive power stakes in my wallet. Hive power Up day. I like to set up this challenge for the HPUD event at the beginning of each month.
I am planning to power up an increased amount of Leo tokens up to 5 Leo each month. Leo powerup day past event
Hive prices on the exchange have generally decreased since the publication of the last achievement article. I have managed to set up a nice conversion of XOF (fiat currency) to USDT without large fees, so the obtention of USDT is not a serious barrier to my investment plans.
My trading volume decreased over the last seven days. The price of Hive has not recovered since the last drop. Although the prices were moving down for weeks during September, I successfully bought Hive liquid from the exchange.
Hive-engine Tokeconomics
LEO, SPS, DEC, VOUCHER, and SPT are continually staked on a daily basis. My target is to keep storing these assets for useful attributes on Splinterlands or blogs.
| Past Week staked tokens | Current State | Expectation (This week) |
| --- | --- | --- |
| LEO / 710 | 860 | 871 |
| WAIV / 610 | 630 | 650 |
| SPS/ 31k | 32.7k | 35k |
| SBT/ 16.5k | 16.8k | 17k |
| ONEUP / 6.9k | 7k | 7.1k |
| SPT / 37.9k | 38k | 39k |
| LIST/ 2.4k | 2.8k | 3K |
--
Targets
My current portfolio of DEC is has decreased significantly to 400 DEC. It is a move to change my stake from one asset to another one voucher.
My plan to join the liquidity stock voucher hive is a success with daily rewards from the pools. I kept adding liquidity to the pool Hive Voucher on Tribaldex.
My plan to purchase cheap Summoners on the market with DEC to rent out to players has been slowed down. My plan is to sell those cards later when the price goes up during the bull run.
Target I considered complete during the past week
SPS stake reached 32k in-game Splinterlands
DEC from the rental market ranged between 250 DEC and 310 Dark Energy Crystal daily
I have not been lucky during my trade on exchange this last week. I have set different orders to buy or sell asset on the Hive/USDT pair but the evolution of prices didn't reach favorible value to complete the trades.
Binance spot trade has been fun but not so rewarding during the past weeks. The price variation is limited in a range of values too short to engage in a trade right now. I am searching for an interesting market where volatile prices of the tokens can present opportunities whether we read the market as an up, down, or sideways trend.
It is not financial advice. Never put more than you can afford to lose.
Engagement on the Hive with authors
The total number of comments made since I joined Hive amounted to more than 13k comments. It is a surprise that analytics review of activities showed 13.1k comments. Source
My plan to engagement and interact with Hivians has not changed and showed encouraging results after the past seven days of activities on the Blog.
I will strive to share 20 comments a day, so by the end of the week it will be about 140 additional comments.
I will strive to reach 13.5k comments or above before my next article. My goal for the rest of the year is to reach the annual goal of 14k comments.
If I complete these small steps in my target list, I will surely benefit from the positive influence caused by the growth of my assets.
Thank you so much for your attention.
To support my effort in the process of reaching these goals:
Suggestions and interrogations in the comment section are welcome
Make detailed search about any element that captures your attention in the article, then through the power of the collective we can move mountains.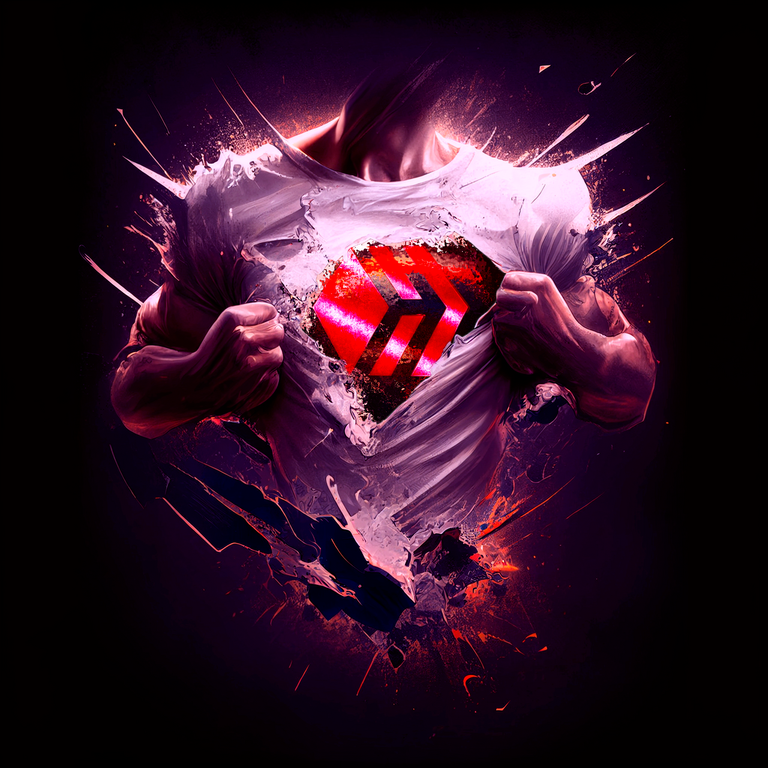 Illustration made by @doze
==Disclaimer:== This Article's purpose is only educational and has no intention to compare my path to anyone else on social media. My publications relay valid information based on my personal experiences for your edutainment.
Posted Using LeoFinance Alpha
---
---