Quix / Splinterlands Art Contest! Week 188
Time for another round of Splinterland Fan Art! This time I am going to show you my version of
Quix The Devious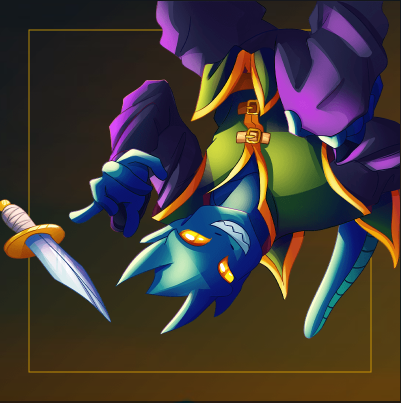 Funny thing is - I have never played this mighty Dragon summoner. But my guildmate @kotenoke likes him a lot and after he saw my (Easter bunny) Tarsa he suggested I'd paint Quix next.
Since I didn't know anything about Quix I read up on him in his Splinterlands lore and decided to concentrate on these bits quoted from the lore
he found that he could levitate
the ability to interrupt projectiles inflight

I created my painting digitally in Procreate App starting as usual with a pencil sketch, actually a lot of them because I wasn't quite sure about the pose and looks that I wanted to give Quix.
I knew I wanted him to levitate and have projectiles flying around him under his control. So, in the end, I decided on this pose, tilted it a bit, and started detailing and coloring.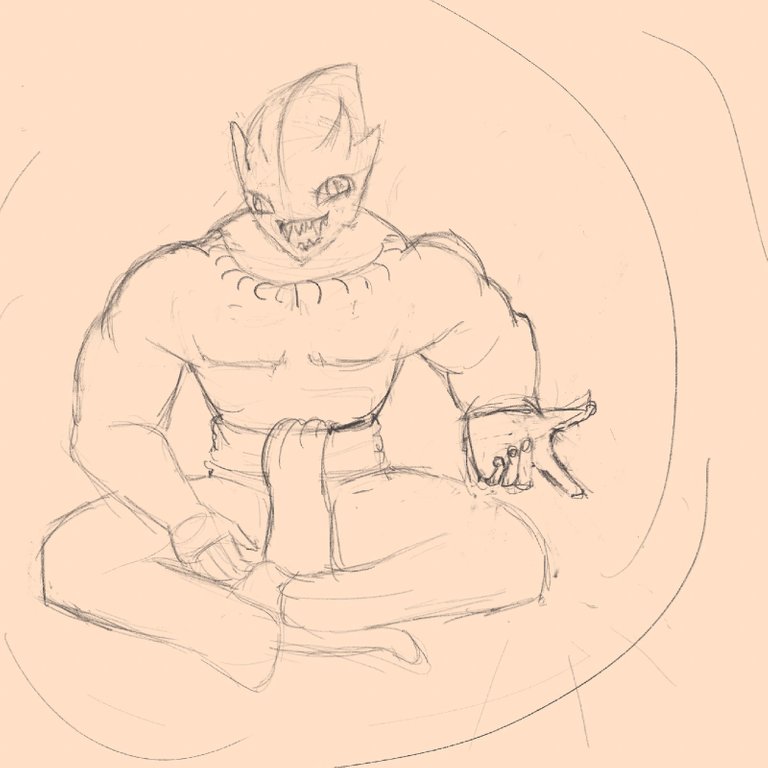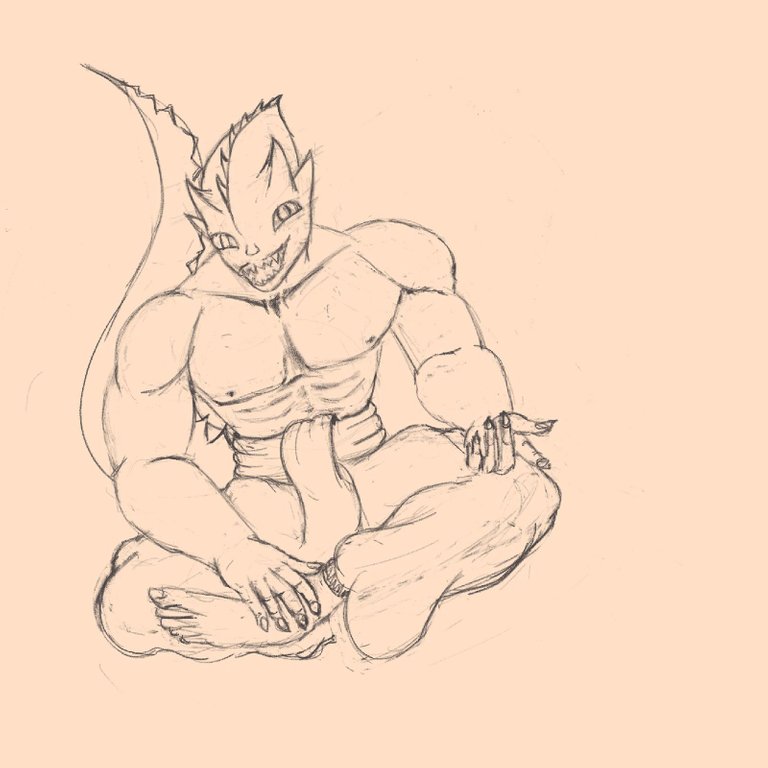 This vision that I had was very clear in my mind, however, bringing it to paper proved to be a lot harder. You will see in the process gif below that colors and the dynamic circles changed quite a bit until I had them the way I wanted them, mostly.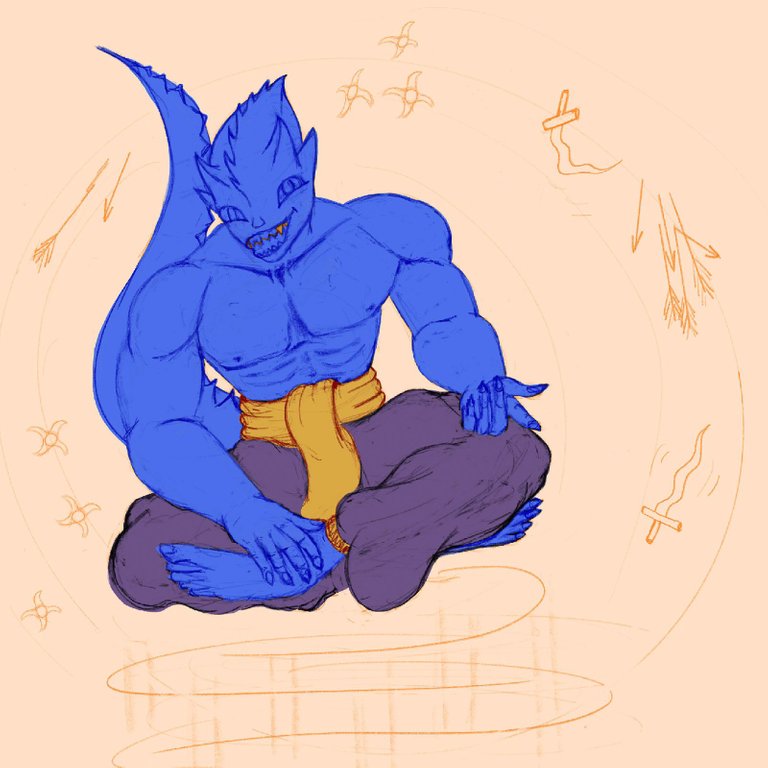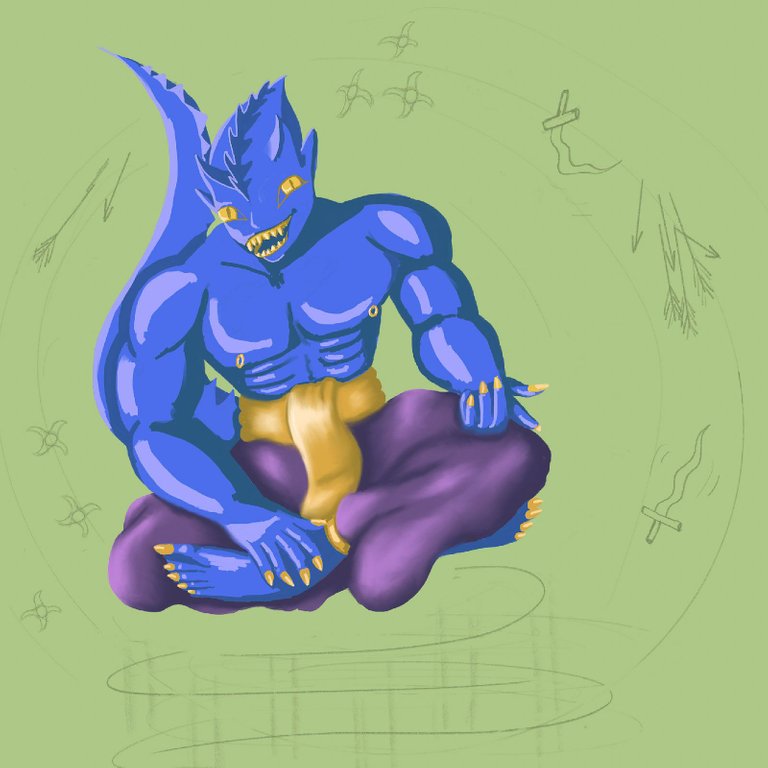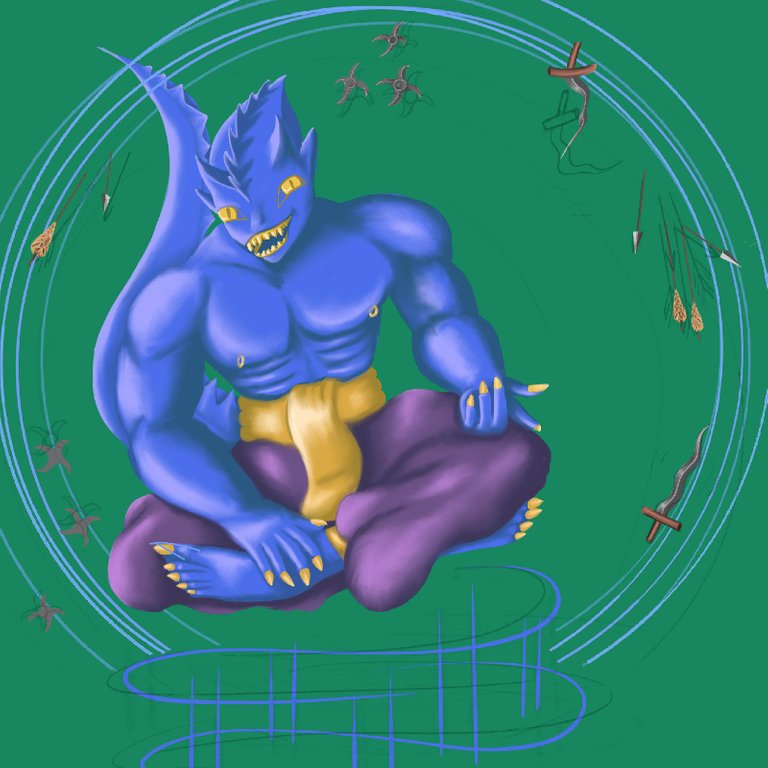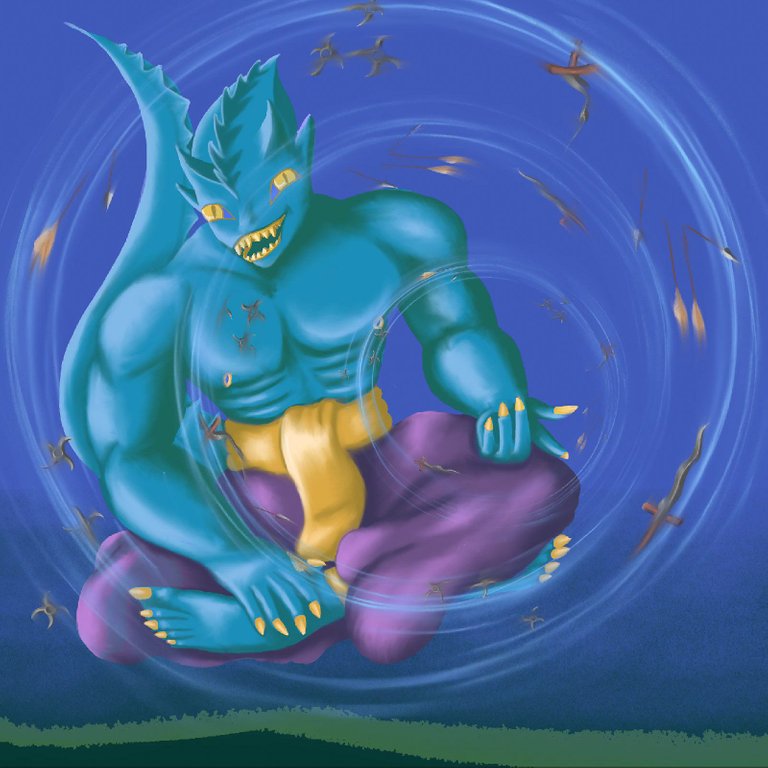 The background presented a bit of a challenge, I wanted something not too elaborate. I played around with a lot of different fx-brushes but didn't really like any of them until I found this one. It was created by GeorgBrush.Club - anyone else having way too many digital brushes in their library?!
I changed layer opacities and blending of the background layers back and forth and finally settled on this one giving the whole picture a bit of depth. So, here is the finished piece, and below is the gif of the whole process (almost).
Have a great rest of your day!
Cheers,
(Ocean)Bee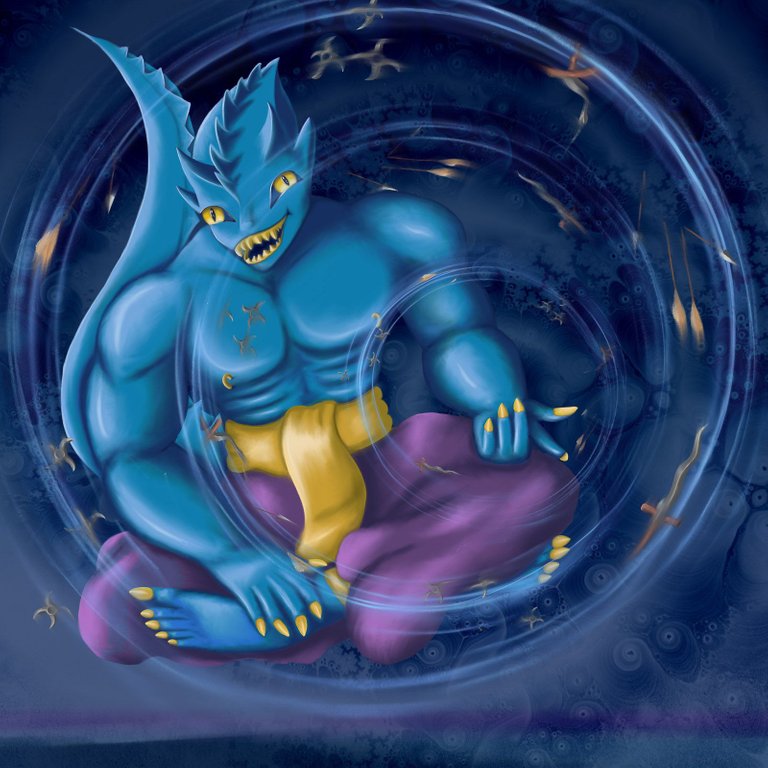 Unless otherwise noted, copyright for all photos, dividers and gifs ©Oceanbee|ImagesByCW

---
---