Splinterlands Art Contest // Week 171//KELYA FRENDUL
Hi everyone! Are you enjoying Splinterlands?
I find the characters and stories very interesting.
This post was inspired by reading KELYA FRENDUL's LORE.
KELYA FRENDUL with WAVE BREAKERS

Below are the steps to complete.
First, a line drawing.
This time, I will use the lines of the pencil to express the roughness of KELYA and the dwarves.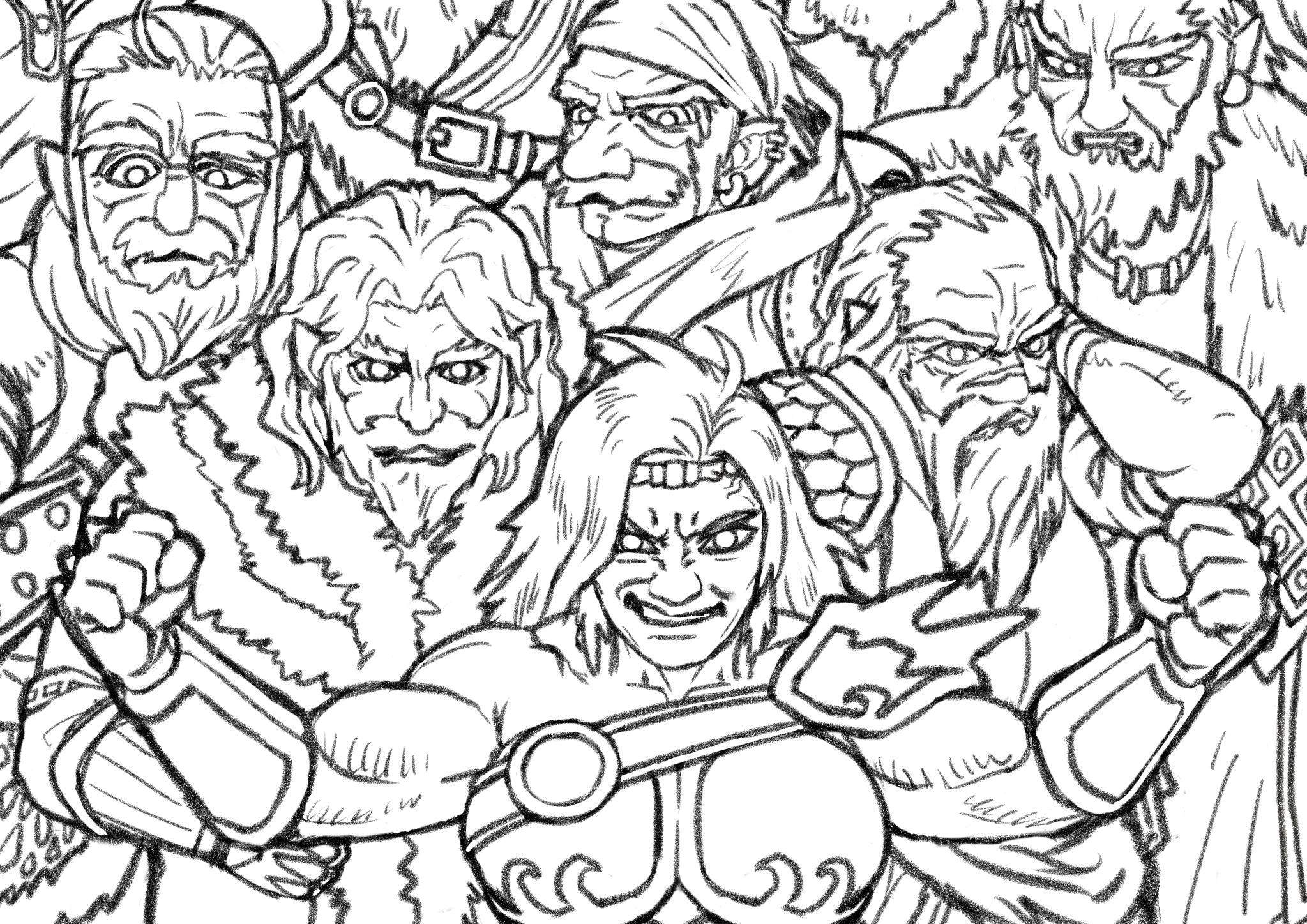 Next, apply the base color.
The atmosphere of the picture I imagined is the profound feeling of the dense dwarves.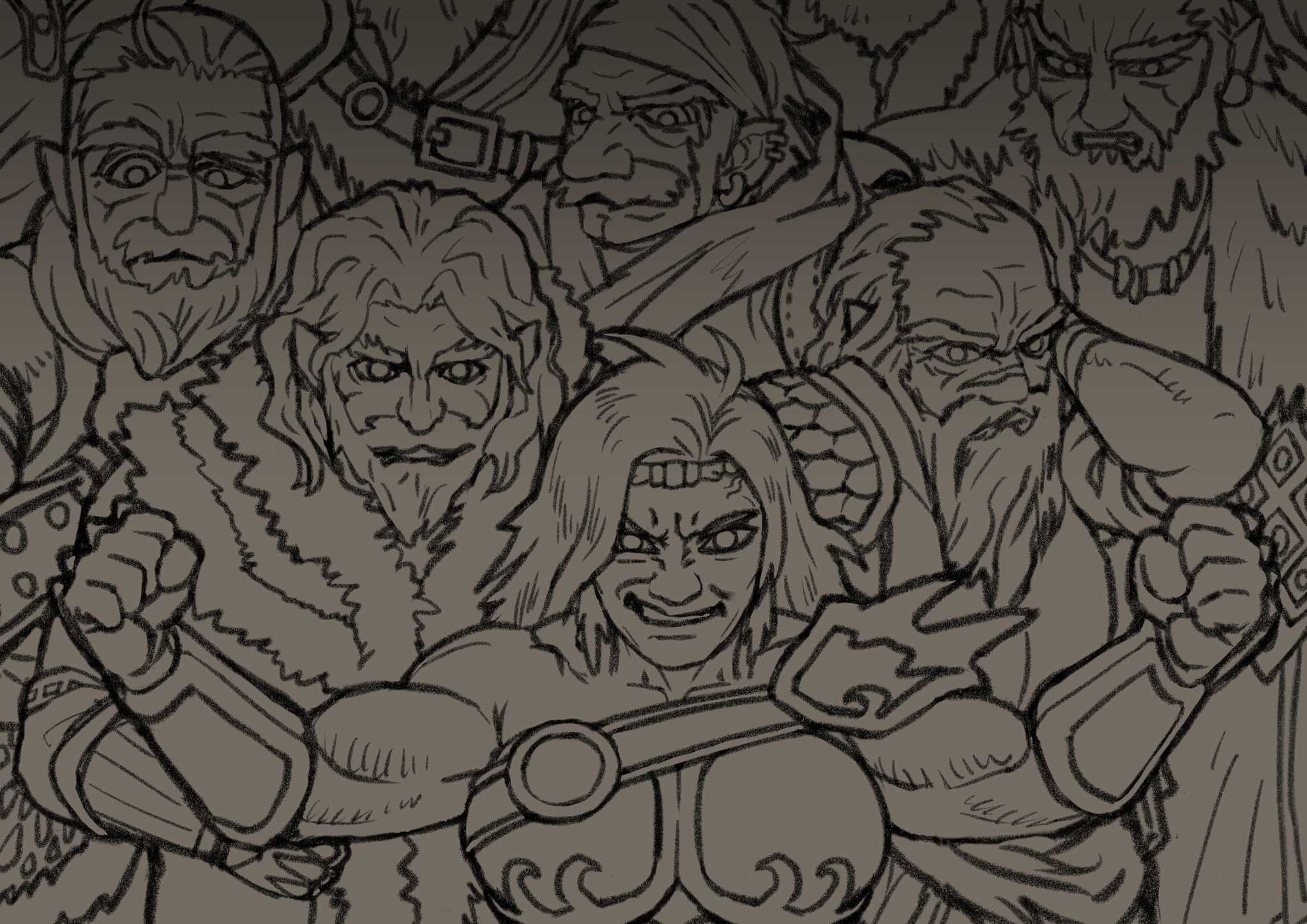 Paint the color.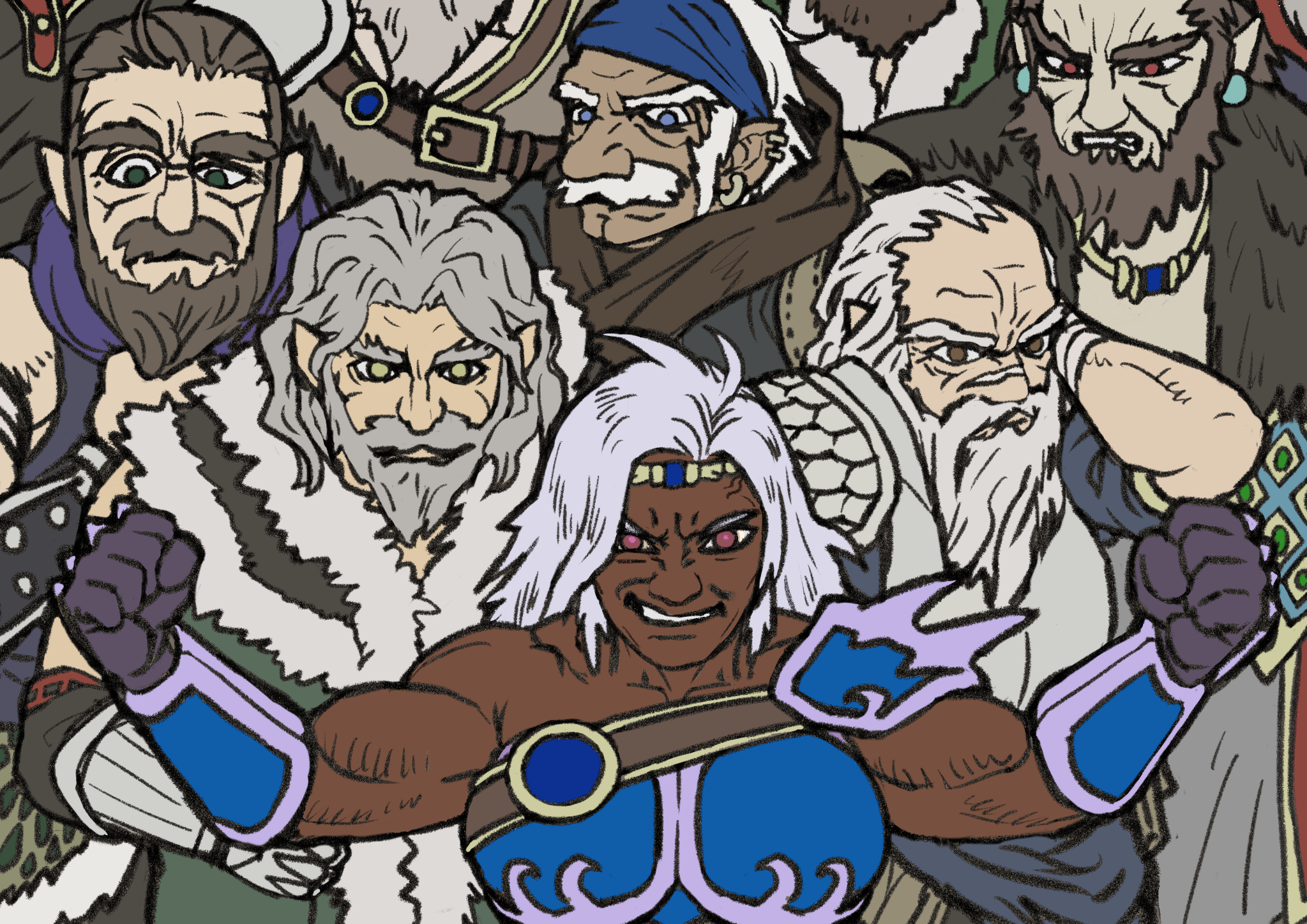 Blend the base and color properly, then highlight and shade.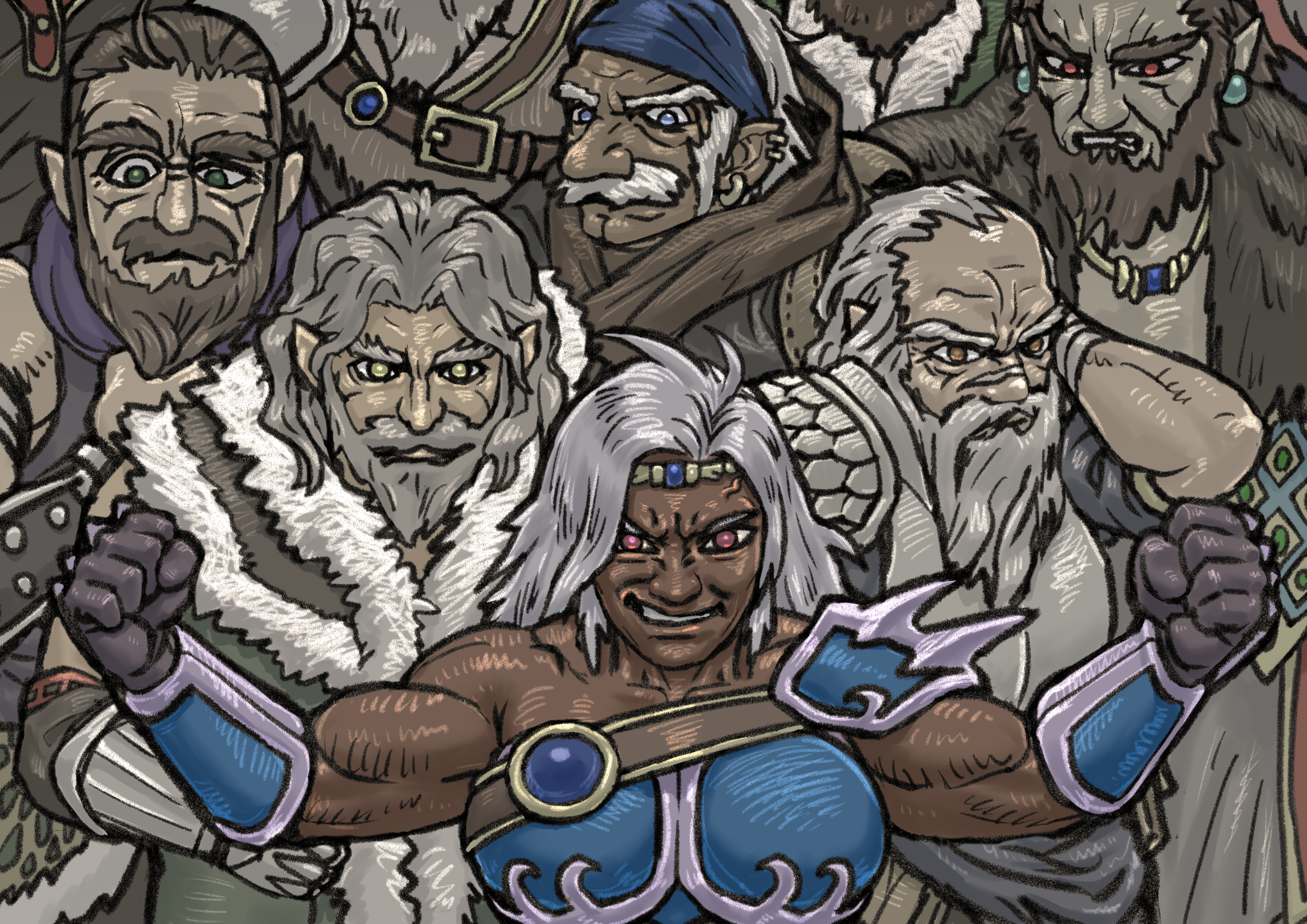 Light up the areas you want to stand out and darken the back.
Add blue to your dwarven outfit.
It's the KELYA team!

It's a different type of picture from the one I posted last time, ADELADE BRIGHT WING, but how about it?
If you like it, please vote!
---
---