Splinterlands Art Contest! // Week 177 // RIVER NYMPH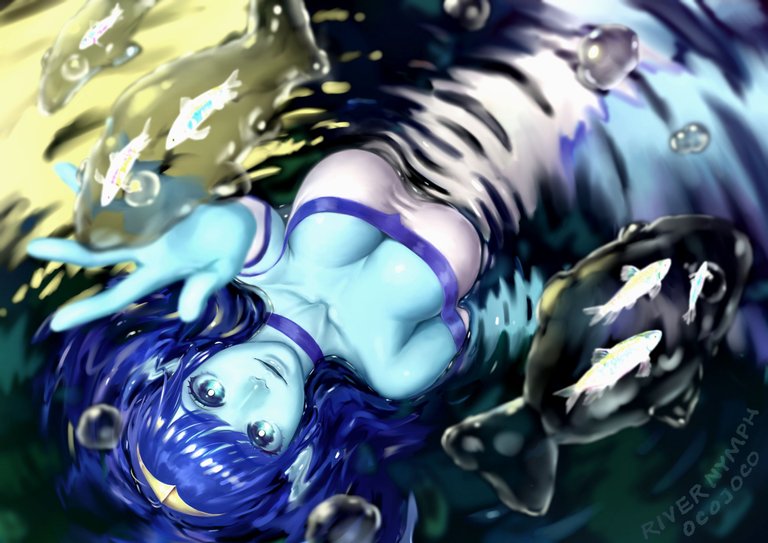 Hello everyone!
Do you enjoy the weekly art contest?
I am grateful that this event has allowed me to seriously work on painting.
This opportunity leads to learning a lot of digital art techniques, and I feel my growth.
I will do my best in this condition happily!
Well, this time I drew RIVER NYMPH.
An elegant, shy and kind-hearted river inhabitant.
Below is the process.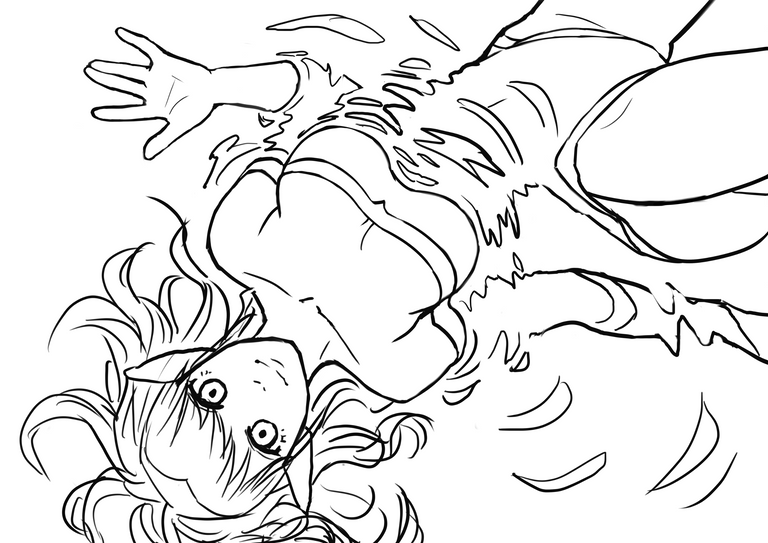 Line drawing.
The first thing that came to my mind was her modest waving at me when her eyes met.
It may be difficult to draw, but I thought I couldn't give up the fact that she was floating in the river.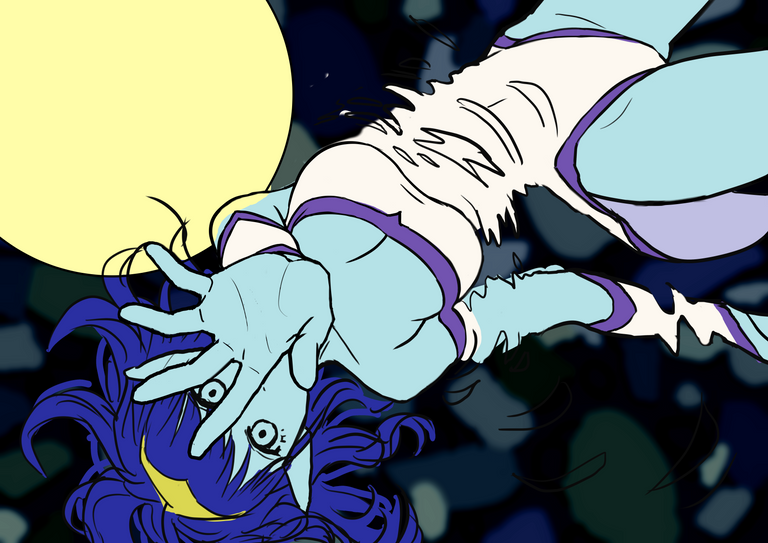 Base color.
But she is shy. She will first notice her presence and dive into the water before encountering it.
So I decided to make it a scene where she reached out to the moon alone.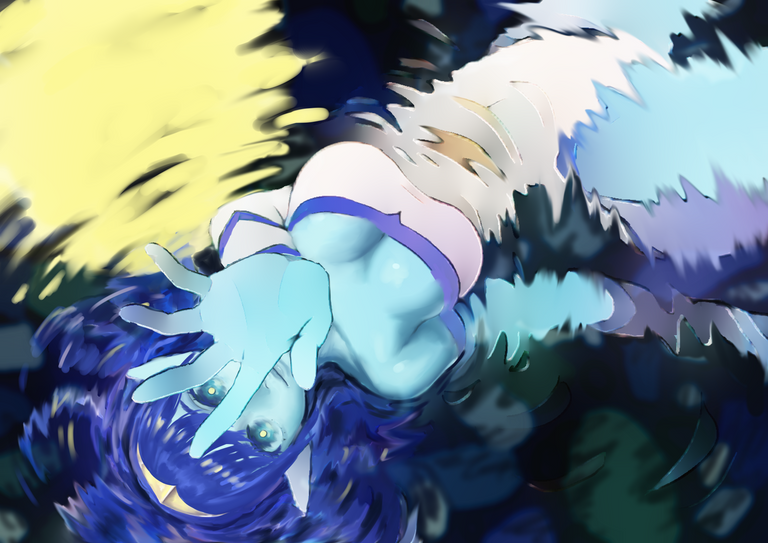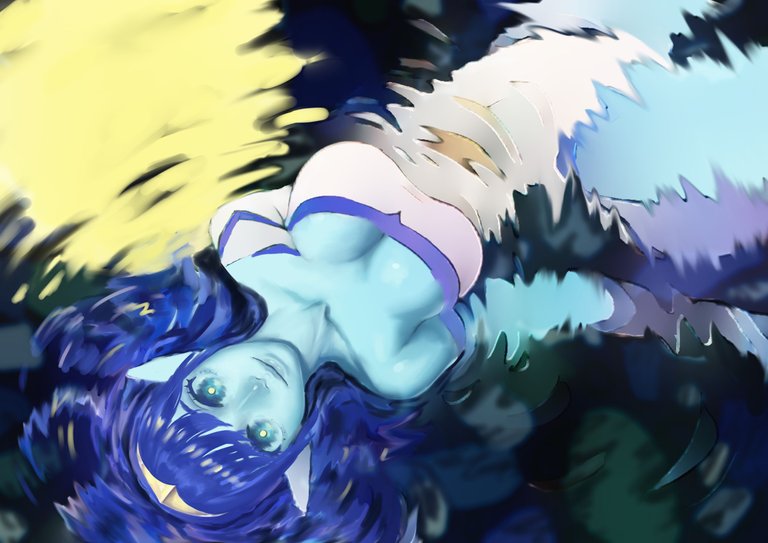 I will draw more.
I also begin to express the feeling of the waves on the surface of the river.
At this point, I thought it was better to show my face properly.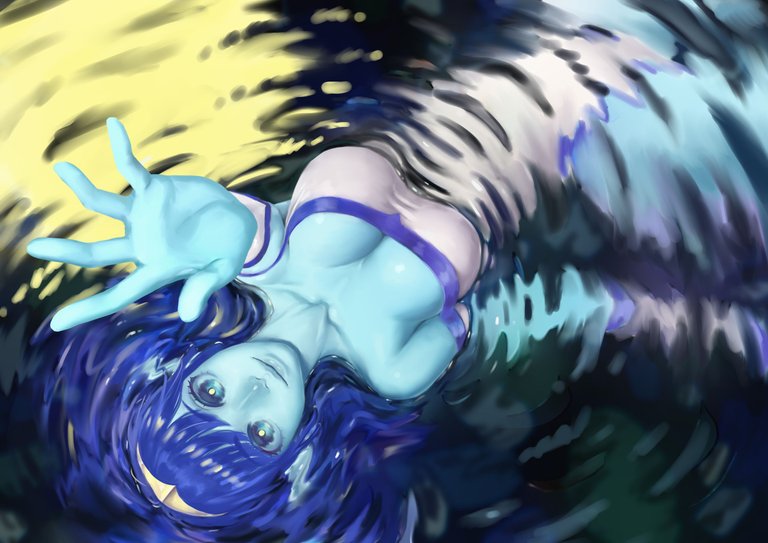 Further enhances the texture of water.
The waves at the hair were too fine, so I'll make it moderate.
Even so, isn't the screen lonely as it is?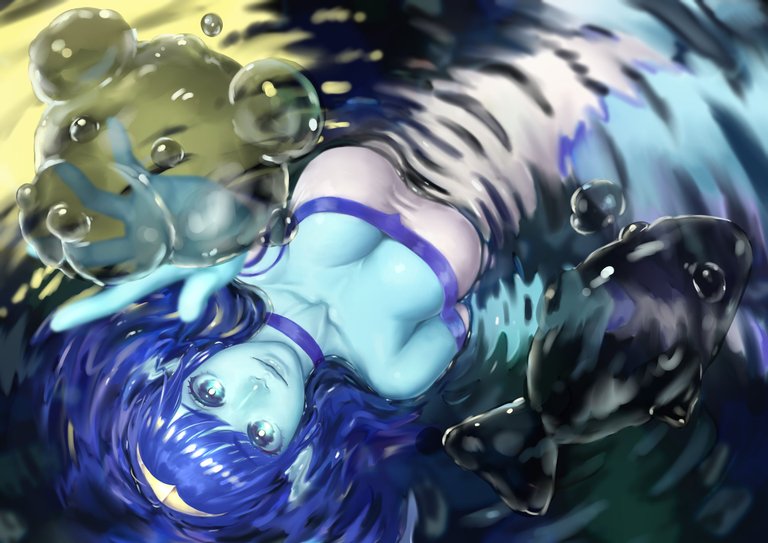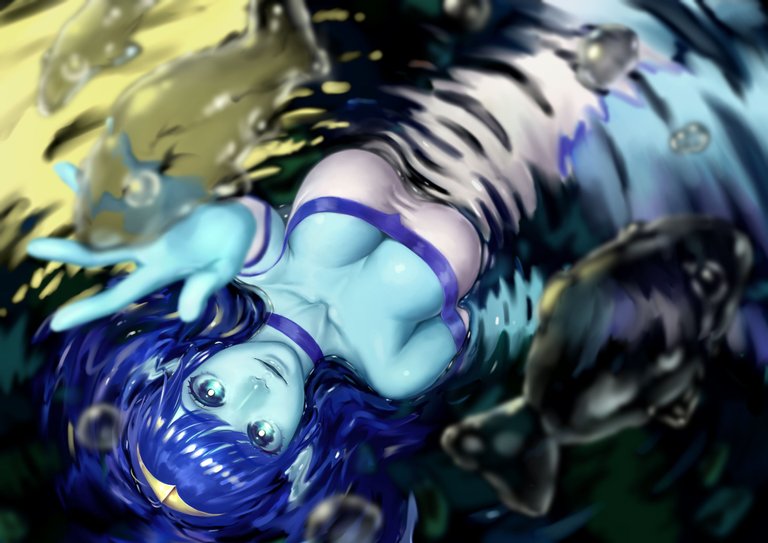 Let's float the water in the foreground and make her look like she is modeling and playing!
Bears are irrelevant, so stop and make them fish.
But still monotonous and lonely?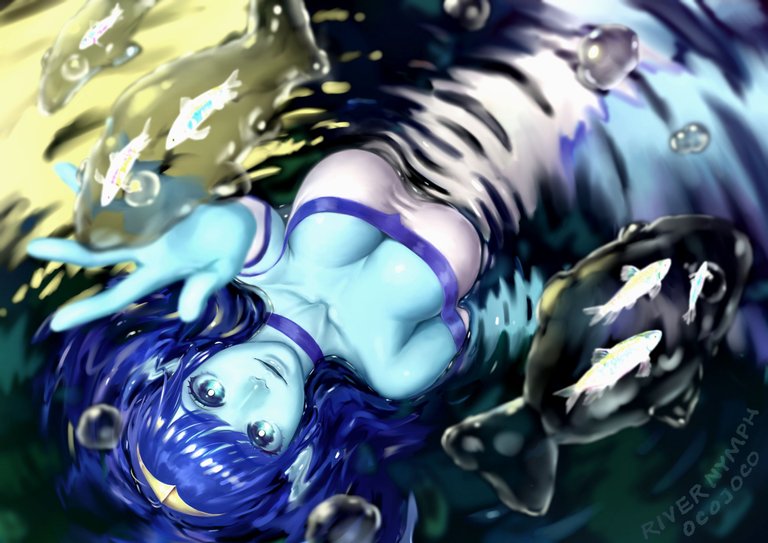 Let the river fish swim in the water fish and correct the color tone of the entire screen.
Put the sign in the lower right and complete.
RIVER NYMPH plays gracefully!
---
---