[EN] Share your battle: Angelic Mandarin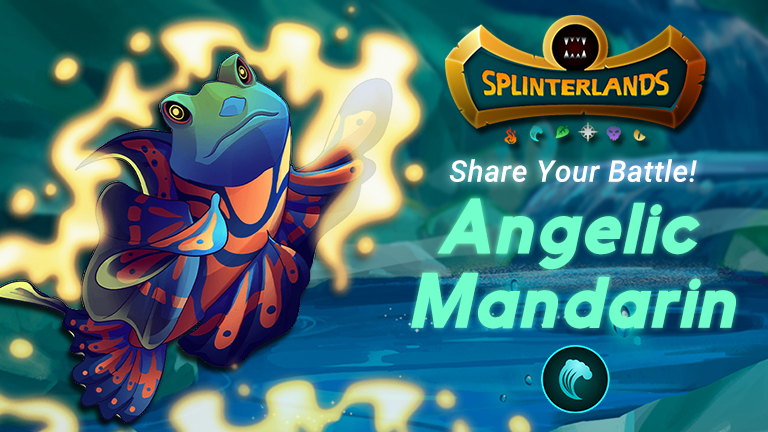 I want to give something back to the Hive community with each Post. One HSBI Share goes to @almightymelon. Beneficiary of this Post is @iviaxpow3r.
Note: I am a gold league player with cards mainly in the silver/gold range. My knowledge of cards and their use is thus limited. Strategies may be completly different in higher leagues.

The Card (Short Review)

Stats and Lvl:
Angelic Mandarin is a 3-mana ranged card of the water splinter. At lvl 1 it has zero abilities, at lvl 4 it gets triage and at max lvl it also gets silence. In my opinion, the card is relatively weak at lvl 1 - 3, but starts to shine at lvl 4 where it gets triage. The best lvl by pure stats is of course lvl 8, but in my opinion lvl 5 is the sweet spot for Angelic Mandarin. At this lvl, it has 2 instead of 1 (which is a 100% boost and guarantees some damage even when up against shield), a solid 3 speed, a good chunk of 6 health and triage. It can help the backline minions survive or even take the role of the backline tank itself in lower mana matches.
Synergies:
This card has an obvious synergy with Wave Brood, as you can place it in the back, let it absorb the main damage due to its taunt and then let the Angelic Mandarin heal it with its triage ability. With 12 Life, the healing of triage will be an impressive 4 HP! Combining this with another triage (like spirit hoarder) and/or Kelya (giving 1 armor) and a repair minion, your Wave Brood will be really hard to kill.

The Ruleset

This time the ruleset were "Equal Opportuny" and "Taking Sides" with 25 mana and all Splinters available.
---

My Lineup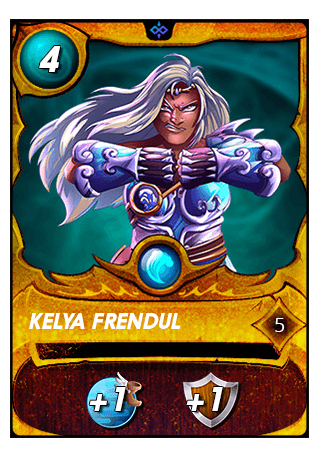 Summoner:
As summoner, I am using Kelya. She is not only the highest water summoner in my possession, but also undoubtetly one of the strongest summoners right now. +1 speed and +1 srmor is useful in any matchup except for rulesets like reversed speed.
---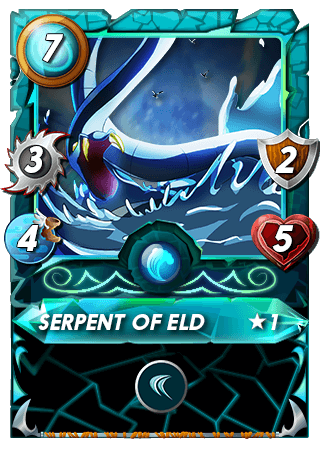 Position 1: Serpent of Eld
Serpent of Eld takes the first position this time. Though I can only use it on lvl 1 as a ghost card, in this matchup I want to have a tank in the front, that can sustain for a long time against melee minions.
---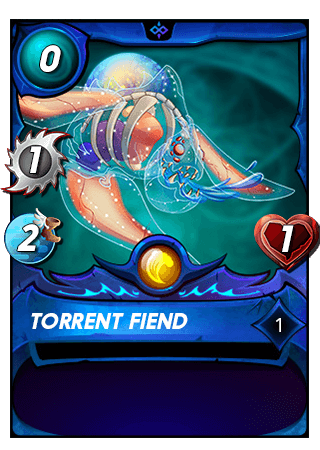 Position 2: Torrent Fiend
Torrent Fiend is just there to fill the gap. It is still useful with the +1 armor provided by Kelya.
---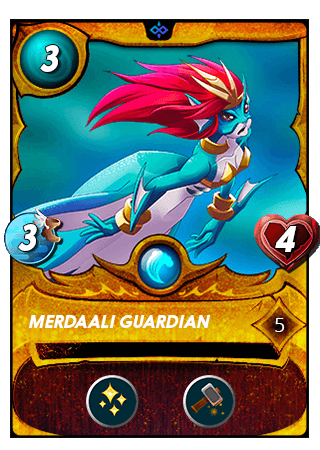 Position 3: Merdaali Guardian
Merdaali Guardian is there to keep Serpent of Eld alive. It is placed in front of Angelic Mandarin, so that the ranged minion may attack longer in case the tank dies.
---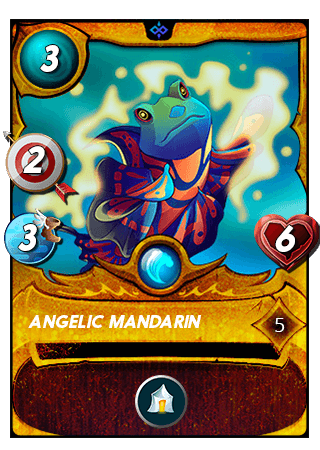 Position 4: Angelic Mandarin
Angelic Mandarin has the task to keep the Wave Brood in the last row alive and deal as much damage as it can until it has to move to the front position.
---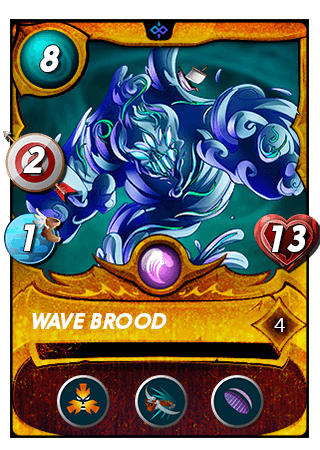 Position 5: Wave Brood
Wave Brood is the Key to this game. Its purpose is to force the enemy minions to attack it due to its taunt, survive as long as possible with the help of triage, +1 armor and repair. Since all ranged minions will attack Wave Brood, Serpent of Eld can make most use of its speed against other melee minions.
---

Round 1: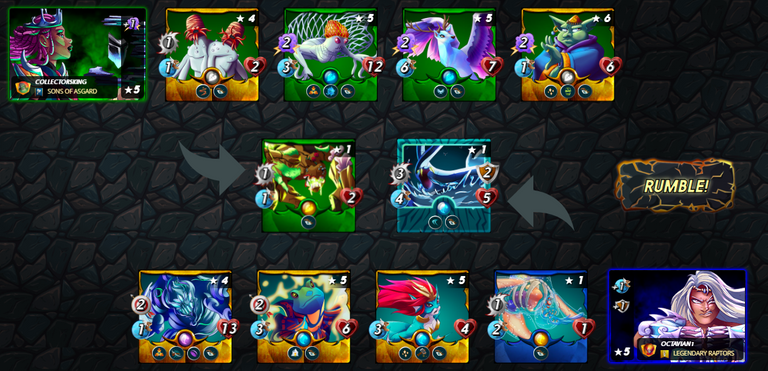 My opponent chose Obsidian and a magic heavy team. That looks good since my Wave Brood can tank a lot of magic damage. Only Goblin Psychic could be very damaging if it can land affliction on my Wave Brood. The Serpent of Eld should not run into problems with the small minions. We both chose a minion with taunt to counter the opportunity ruleset.
Round 2: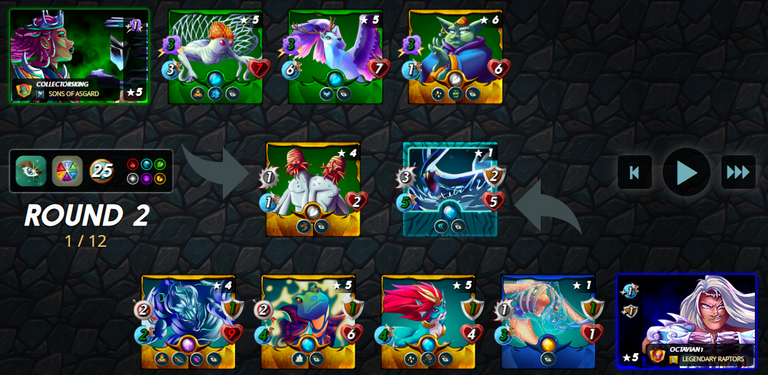 The Fungus Fiend of my opponent fell. Our tanks suffered some damage, fortunately my Wave Brood did not fall victim to affliction this round.
Round 3: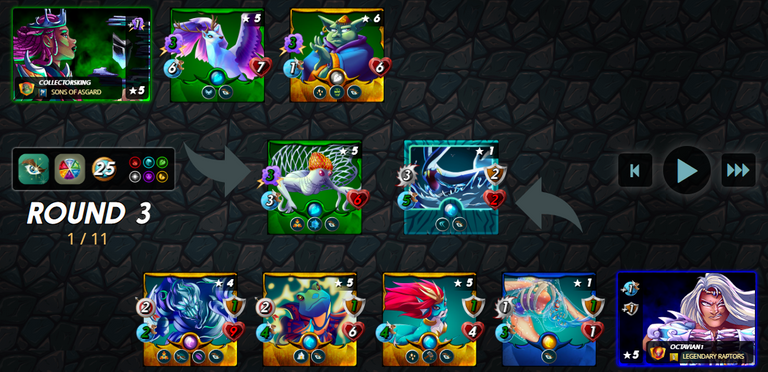 The Mycelic Morphoid fell as well and the Serpent of eld is now in serious danger to be killed by magic damage. My Wave Brood is still going strong with no affliction on it.
Round 4: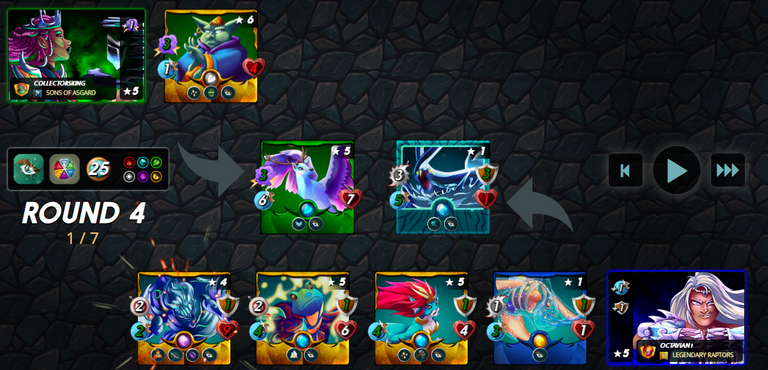 The enemy taunt has fallen. My Serpent of Eld is standing on his last HP. Now my Minions can target the Goblin Psychic.
Round 5:
Only Regal Peryton is alive. It may take some rounds, since it has so much speed and flying, but in order to win it has to dodge too many attacks.
Round 11: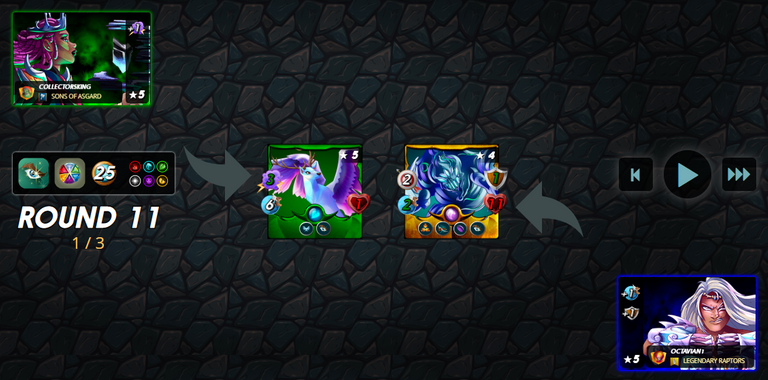 It fought bravely, but in Round 11 the Regal Peryton finally has to admit defeat against my Wave Brood. Rest in peace birdie.

Did my strategy work?
Yes it did. My damage was maybe a little bit low and I was lucky that the Goblin Psychich did not land his affliction, but overall everything worked out as planned with every minion fulfilling the given task.

Do I like Angelic Mandarin?
I do like this card a lot, especcially at lvl 5 as described above. I think it is a good, yet not overpowered card because it has good enough attack damage, a lot of life and the triage ability that needs enemy sneak minions or a friendly taunt in order to function properly. If used correctly, it can be a very strong combo. I generally like cards like this. Not for every situation but strong in the right ones.
---
---