An octopus sashays out of a sunken ship to introduce himself...

Hey there everyone! Welcome to my introduction post, where I hope to tell everyone a little bit about myself, and why I'm excited to join this community. When I first started looking into the world of the blockchain, and all the fun things that go with it, I knew I needed to make some big privacy decisions at the front. So, I decided to keep my name private, and just go by the pseudonym "Octopus". I'm genuinely nervous my real name is in fact displayed somewhere here, and I have forgotten…how embarrassing…
Anyway, I'm Octopus, and I live in the United States. My wife and I were recently married and moved to a new state to try to experience some weather and seek better environments for our careers (we're both teachers). Because I've decided to keep my name under wraps, here is a picture of us for reference: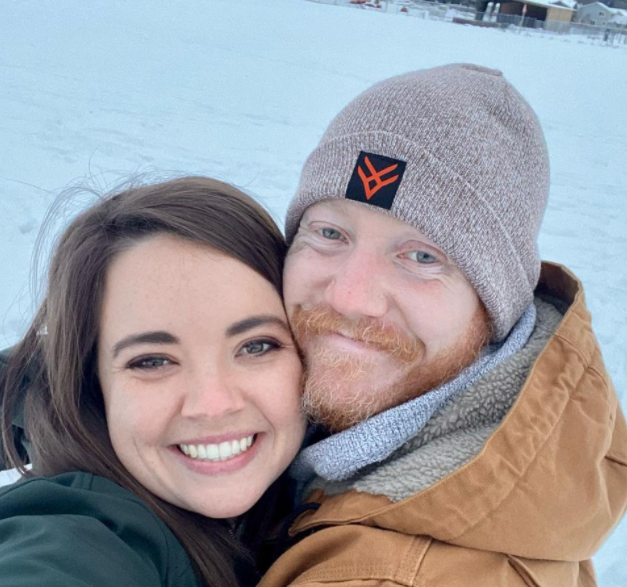 And, for posterity's sake, our ship captain: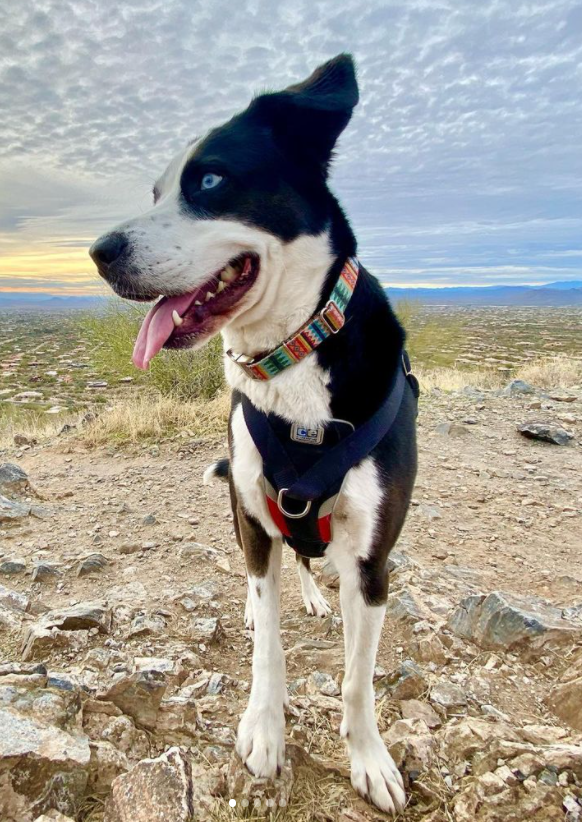 I've spent the last few years working in Special Education but have returned to school to complete a degree in Economics, something I failed at in my youth (something about poor time management skills in American teenagers), and eagerly pursue now that there is some grey in my beard. This has required a level of positivity I wasn't sure possible after 2 years of existential dread, self-evaluation, and quarantine, but boy howdy, here we are. I've completely relaunched my life, as I've had a near 180 degree conversion from extreme extrovert to a introvert who doesn't drink. This had led to far better quiet contemplation, far higher quality in what I produce, and far more meaningful relationships among a much smaller circle. I also get to take daily walks down this path: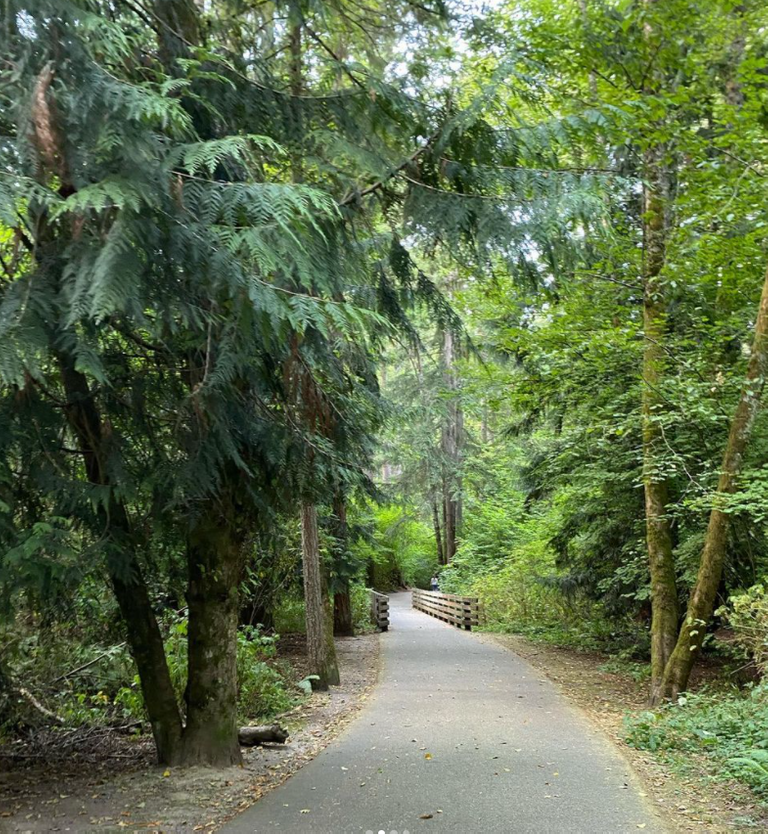 I'll just quickly throw down that my favorite book is Nudge, a book on Behavioral Economics by Dr. Richard Thaler, but the book I'm reading now is IQ84 by Haruki-Murakami. My favorite thing to do is play Dungeons and Dragons, but my favorite thing to create is a meal for a guest. My favorite thing to write is an editorial, but if I wasn't lying to you, my favorite thing to write is fiction. My moral compass pointed due north for so long, but as I've intentionally divorced myself from my landmarks and map, the needle freely spins, and I just do my very best to treat everyone that I encounter as I wander as I would treat a guest in my home. I hope as we encounter each other here, I'm able to do so in a way that makes your day better, or at the very least, your experience here positive.
What is it that I intend to do here, then? Well, I want to spend the vast majority of my time working of three projects:
Peasants on Payday: A food blog my wife and I have wanted to start. I'm fairly advanced for an American home-cook, and I would like to highlight my skills, while learning and experimenting with cooking other cuisines (I'm sure I'll draw plenty of inspiration from my new Hive friends).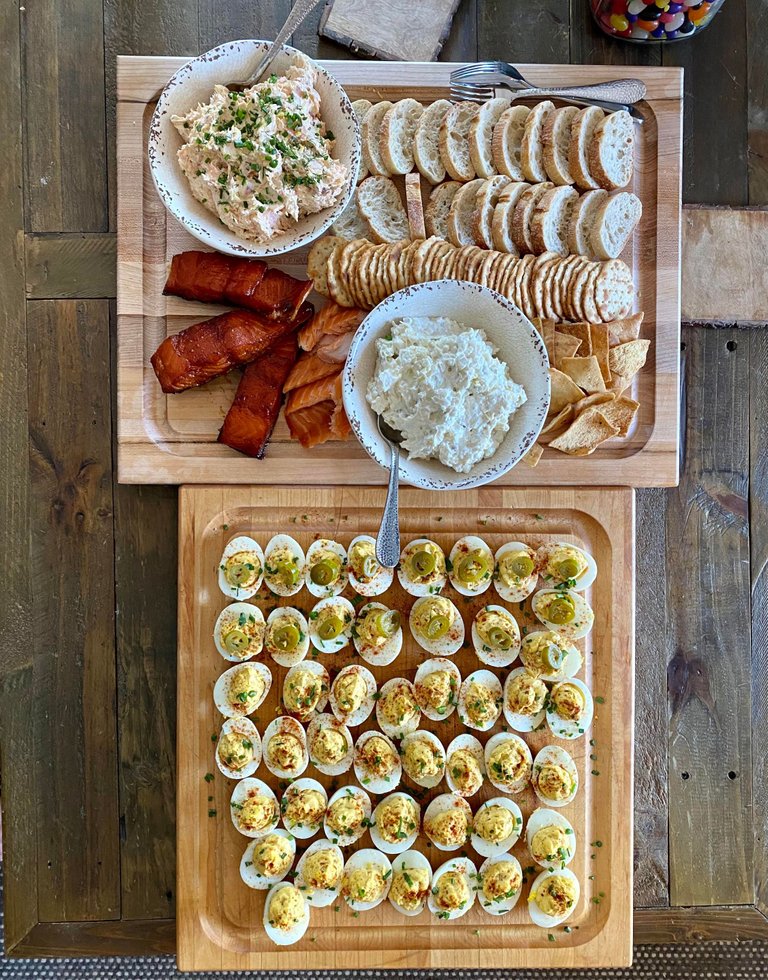 Lotus to Arius: A recurring post analyzing Splinterlands strategy through the lens of a long time, and current competitive Magic: The Gathering player. I'll focus largely on strategy and less on economy.
$20 Crypto Challenge: Join me as I invest $20 into cryptocurrency and learn the hard ways and easy ways of the game. Our goal? $20 invested to $1000 by the end of 2022. Be sure to comment and call me out on these posts…this is very new space for me, and I intend for the content to be as humorous as it is informative.
In addition to this, I look forward to exploring other communities, learning and offering insight as I get to know this place. One thing I have noticed right out the gate is the large amount of compassion and generosity held and exhibited by the Hive community. As such, I will strive to make myself available to help with any of these topics, as I may not be an expert by any means, but I can probably answer a few questions in these areas:
Cooking: I can answer most advanced questions from a non-professional American kitchen viewpoint
Baking: I can answer some basic-intermediate technical baking questions
High School-College Writing: I can help you polish an essay if you need it!
High School-College Economics: I'm an Economics student, I would hope I could help you…
Special Education: I've worked in Special Education/Behavioral Health for many years, I can help connect you with resources for kids and adults!
Just reach out to me on Discord (@octopus#0138) if I can be of help in any way. I look forward to spending time reading and watching a ton of new content, and joining this awesome community of blockchain bloggers!
Edit: I of course had some typos, that I've corrected (including the c instead of o in octopus in the title). In addition, I want to take a moment to thank @lovesniper and @indayclara for helping me get started. So many questions were answered, and it was a great introduction to this space. Thank you again, friends!
-Octopus, out.
---
---