APPRENTICE_136738 a new splinter lands player
After reading so many articles from different hivers and reading update from @splinterlands about Splinterlands a play to earn game, i decided to use the grand opportunity of joining the Splinterlands player too, with no time wasting i clicked on my peakd wallet and change the wallet engine to hive game through there i saw different categories of games which are play to earn games but i chose Splinterlands and i then register for it
The Genesis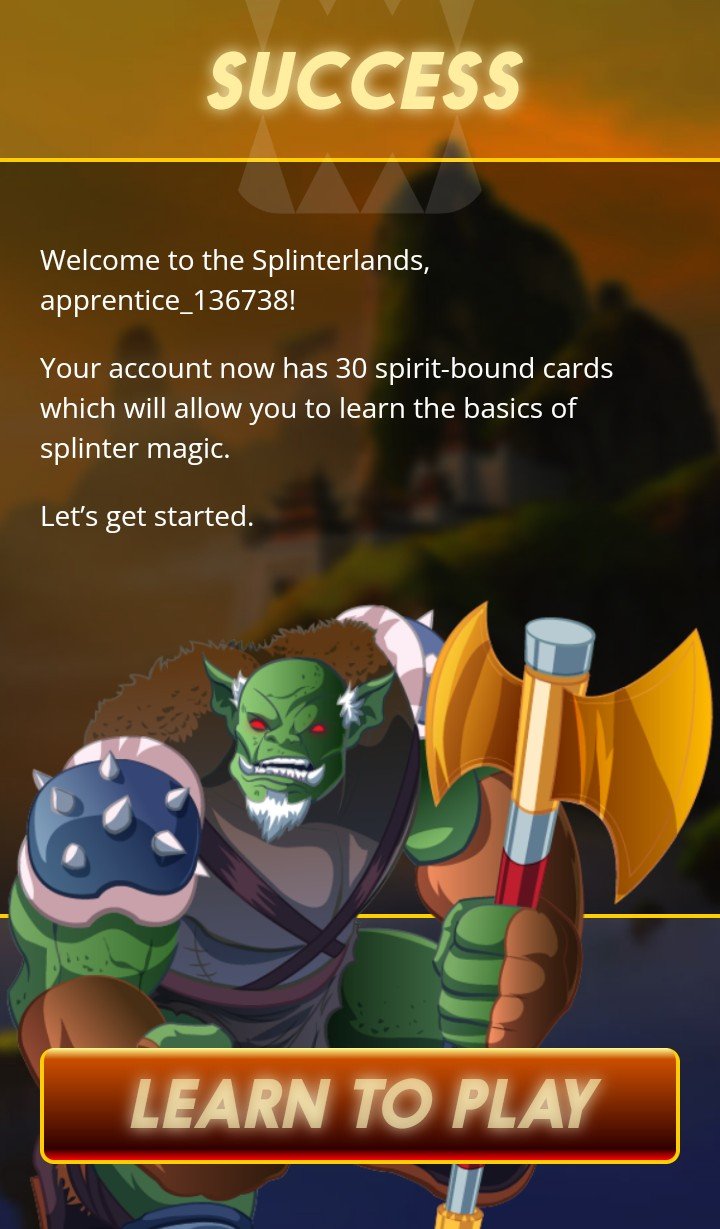 My account was created in few minutes "i got to realised that the name i used in registering was not the name am given but why ?", that is still unknown to me and i deeply need an answer to help me get there basic concept of Splinter lands.
Introduction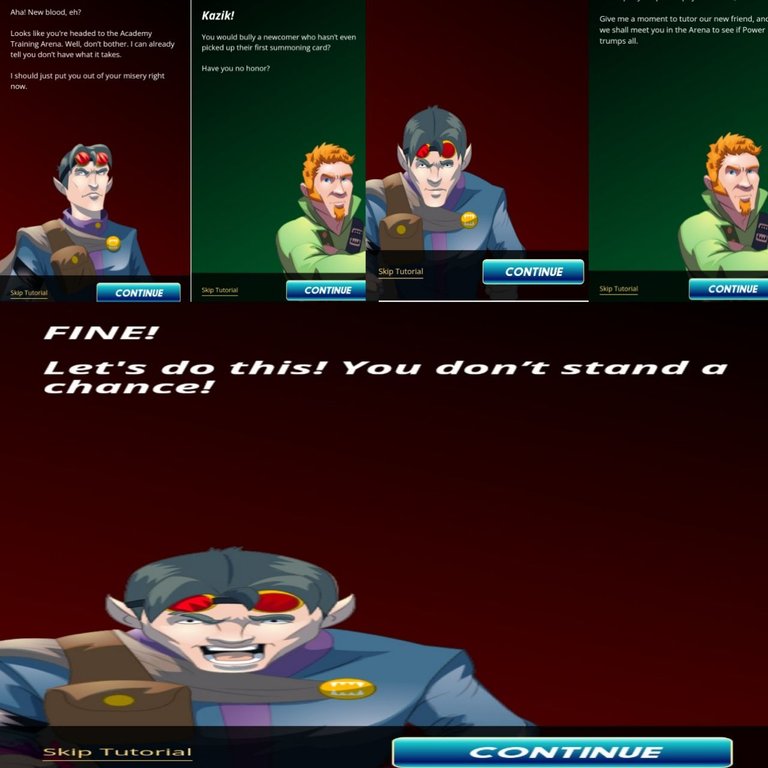 The tutorial gave me a bit pictures about the thing am about to do at Splinter lands that will generate more income for me, as a new blood in the community who is no aware of what is happening and what he should do, i kept wandering what the next part will be. After the training arena i was given some free cards which i can't transfer meaning i don't have ownership right on them, the cards are for battling and i don't really get what is it.
The battle guide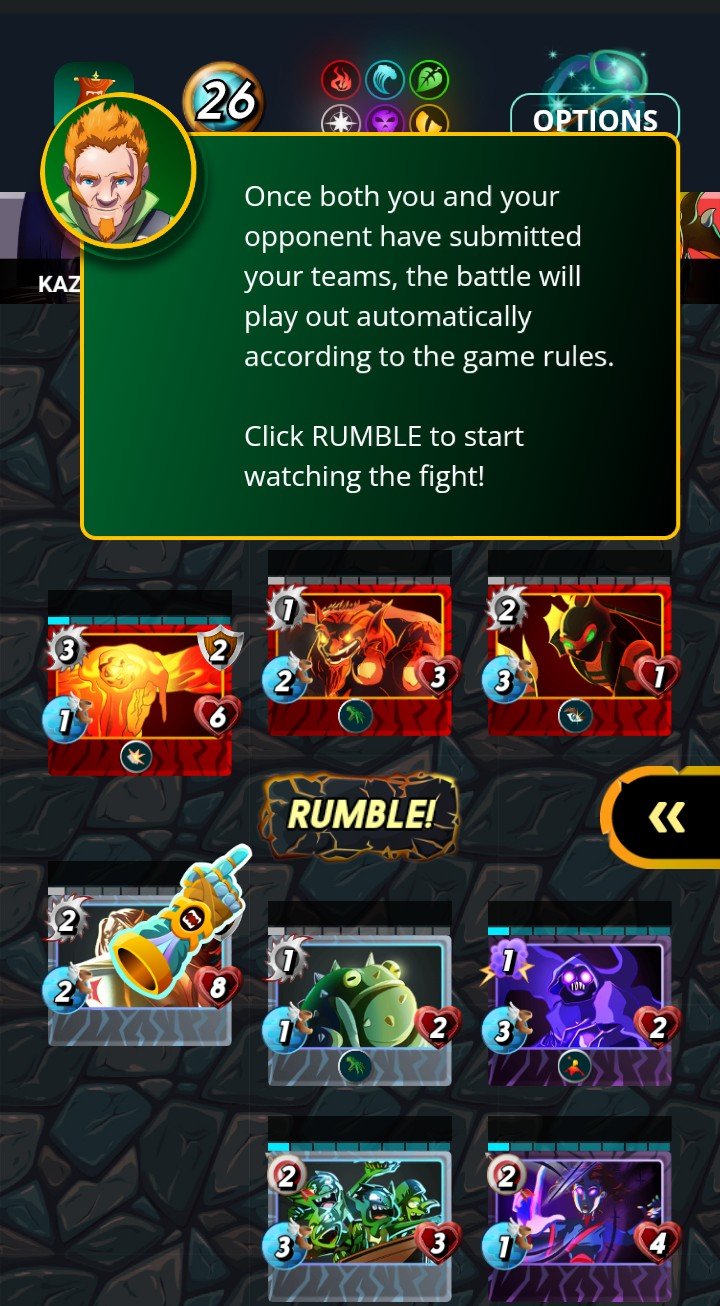 I was given some random cards and i was told to pick a good balance element to collide with my opponent. The key word i grabbed was that element works together when summoning i guess i need an perfect element to win the battle and that what i got by the guide.
The Genesis Battle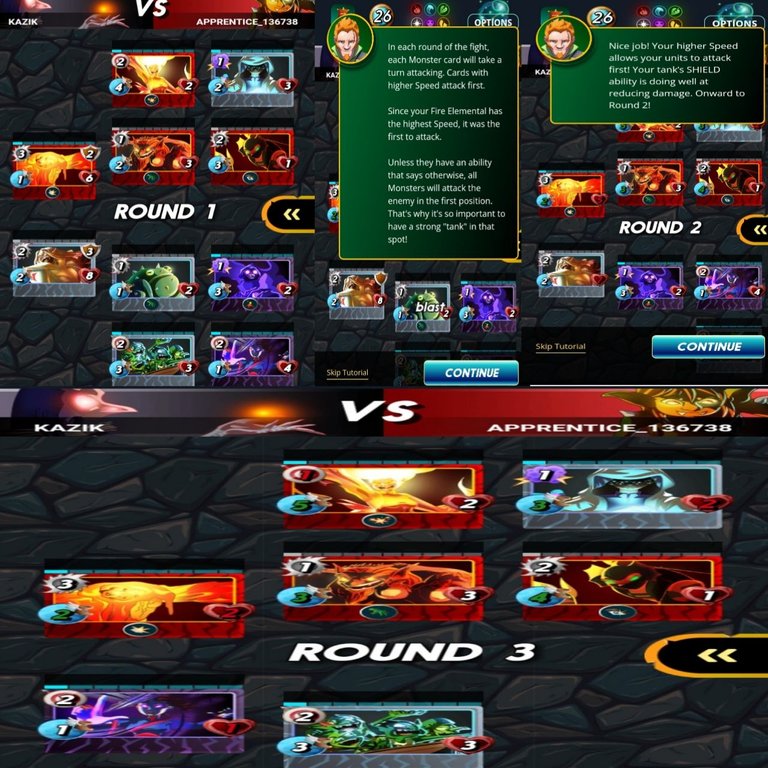 After the battle guide the game started, while i was told to click on an icon "rumble". After that, the cards began to battle with themselves automatically do you know what ? I won after the end of the battle, i shouted happily but i know it not my work it the first stage though it gonna be an easy one.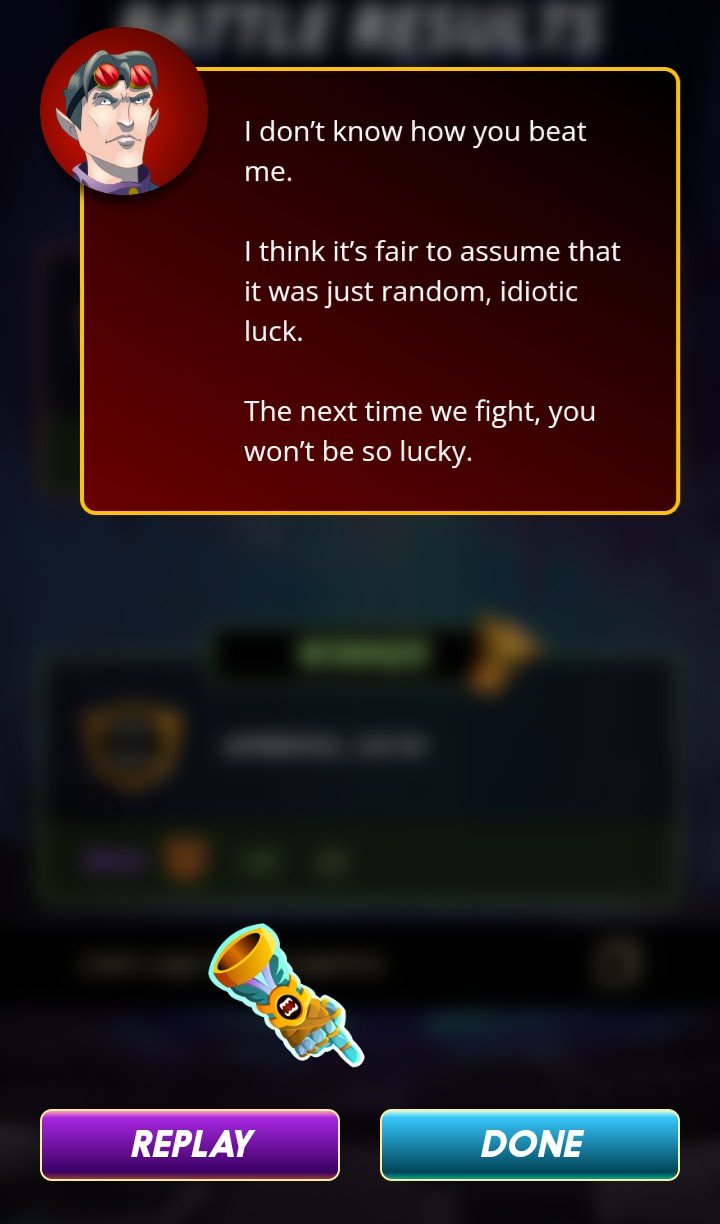 A MUST TO GET (THE SPELL BOOK)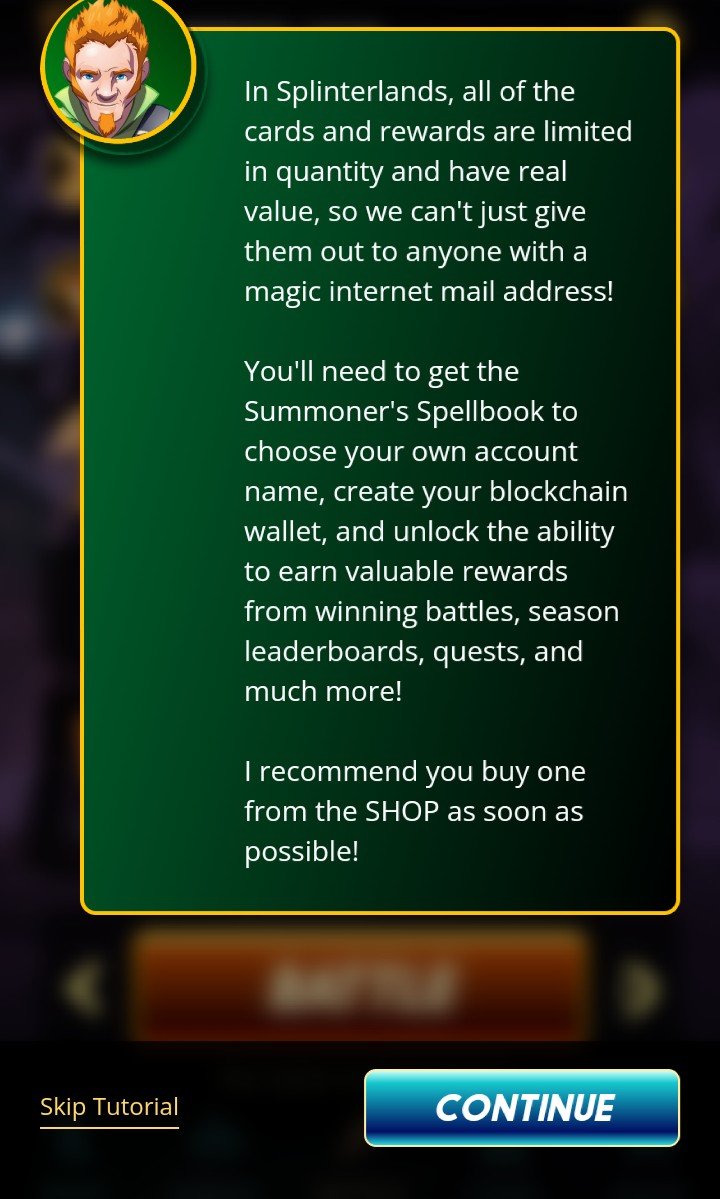 I need a spell book an am buying that next week, yes i am. The spell book to me looks like the main mentor of the game without the spell book i am not in the game, to make things work the way it should i need a spell book
The novice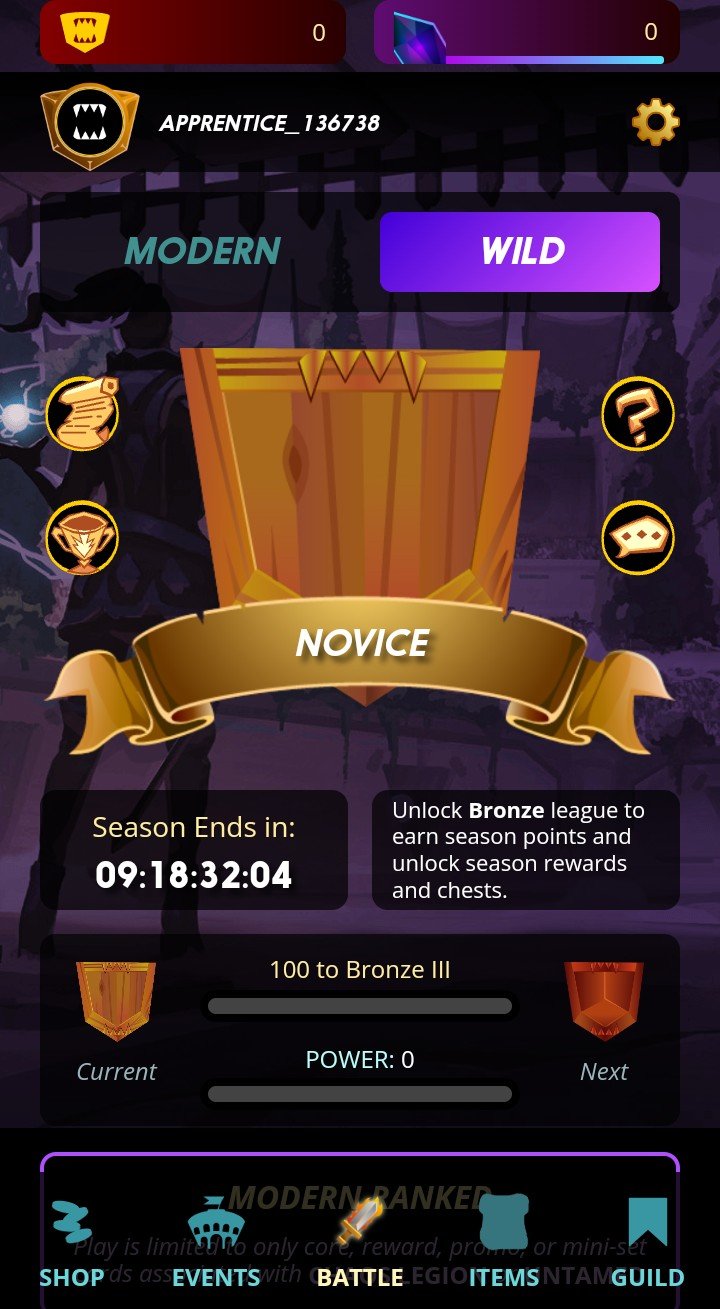 After so much try playing all the day wining and loosing i still remain on the novice league, am new with the game though and things are a bit hard am still wondering what should be done but first i need a spell book and when i got that next week the real fun will begin.
Thanks to @mypathtofire for his wonderful support in explaining more to me about the real vision of splinter lands. Am still a novice and i am still practicing with others when the spell book is bought the fun will start.
Thanks so much for reading and don't forget to reblog!
---
---