Garbage Disposer

I can only hope that the prayer sentence plastered on this roadside tree will be granted by God Almighty. Have I ever done anything bad to a person taking out the trash? Maybe yes, I have done evil to the scavengers because I have agreed to the prayer.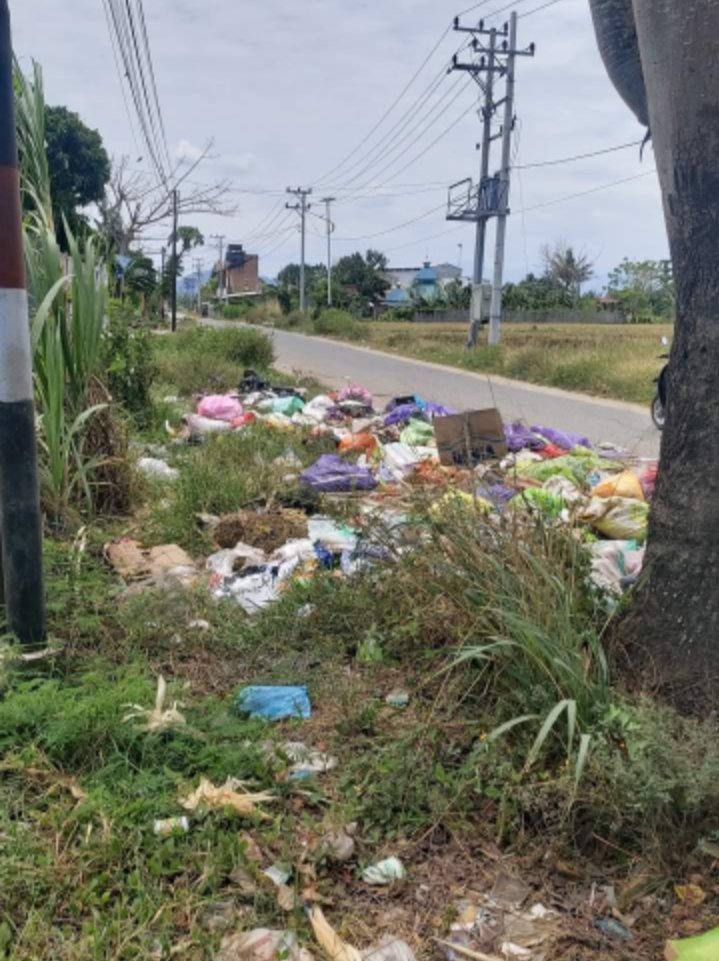 Every now and then these goddamn garbage hoarders really need to be taught a lesson, especially natural science lessons, maybe these stealth hoarders don't understand that there are people who should love nature in a way that doesn't destroy it.
Another lesson that can be given to those damn garbage hoarders is that if we are caught, we pick up the trash he throws away then pick up the trash around him and then hang it all over his body and we will be paraded around the village. If this happens, it will definitely be a new spectacle that can entertain people who are a little dizzy because of the high price of cooking oil.
That is how waste becomes a reality that is difficult for us to avoid and becomes a common problem that needs to be tackled together.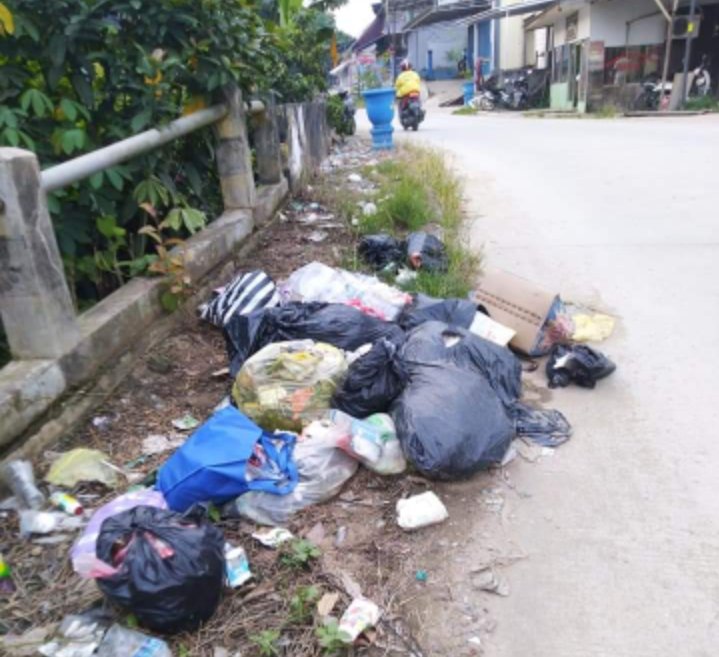 Along the road that I passed when I was about to visit a friend's house in the next village, I saw several piles of garbage wrapped in plastic bags without knowing for sure who threw it away, that's why I called him "The Damn Thrower"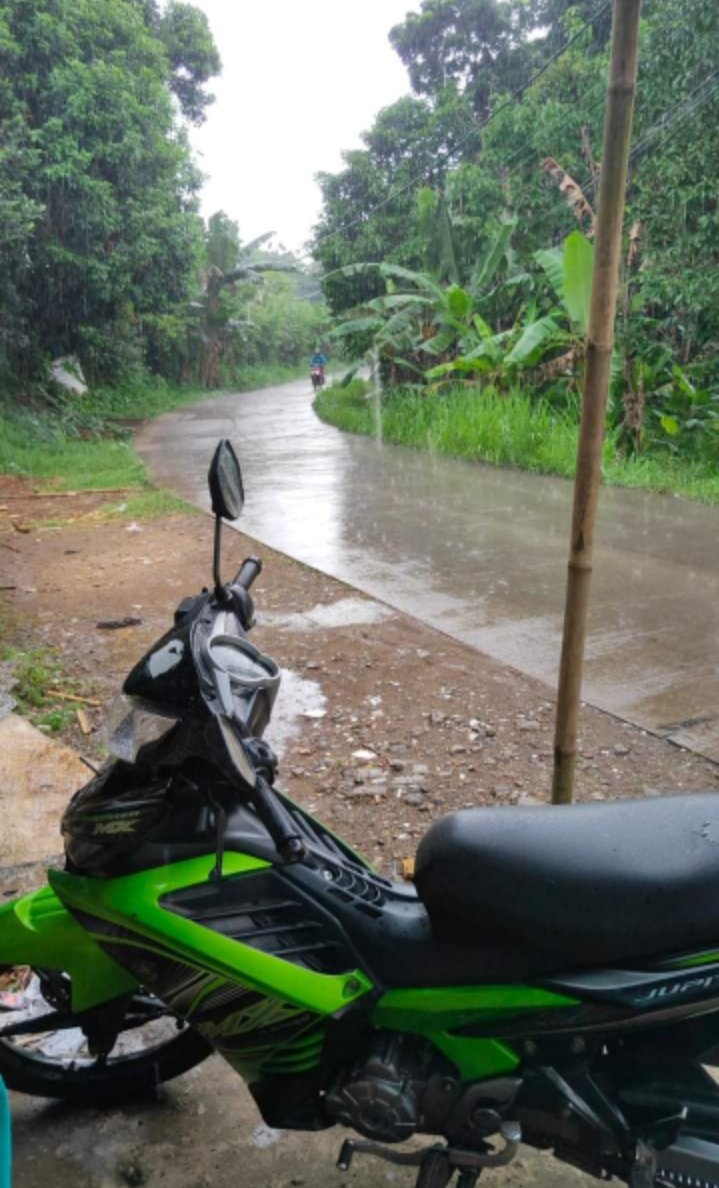 Sorry, the last photo isn't trash even though it's on the side of the road. That's my motorbike that I parked because it was raining in the middle of the trip, hehehe
---
---