MTG ex-player gets into Splinterlands and is having a lot of fun!
Introduction
Let's start with a bit of history. I played MTG for over 10 years and most of that time, I played on MTGO (don't confuse it with Magic Arena).

MTG vs Splinterlands - very different games
MTG and Splinterlands are very different games. The first is more about decisions made during actual play. Deckbuilding is important, but most people end up copying or making small adjustments to already proven decks. Splinterlands is all about building the best possible line-up within your collection, but, most importantly, with whatever conditions you are given. Any good player will already have some type of strategy for the possible conditions that are given, but they also need to take into account what they think their opponent is doing, by looking at the last few matches they played. After that, we let the cards do the talking! They are very different games. When I tried Hearthstone, I felt that some of my experience with MTG translated into it, but not in Splinterlands. And that is not a bad thing. It means it's a different game full of new possibilities.
MTGO vs Splinterlands - many points in common
However, there is one aspect where Splinterlands is very similar to MTGO. It's the whole thing of buying packs, buying cards on the secondary market, earning for playing and the ability to sell things if you don't want them anymore. MTGO wasn't based on any cryptocurrency, in fact, it was created before bitcoin even existed! It had its own currency, event ticket, that costed $1 each, on the store. It could be traded and sold, as well. People and sites would often buy and sell for a bit less than $1. You could play in tournaments with an entry fee and if you did well enough you'd get prizes: packs of cards. Most of the time, people would sell them or use in draft tournaments. It was possible to play to earn. I started playing it to have fun, to practice for real life tournaments and to get better at the game. Eventually, I started to learn how to make money out of it, instead of spending money. And I did make some money, over the years.
Some cards were very expensive and most competitive decks would cost at least $100, usually in the 200-300 range, maybe more, depending on the format. Most tournaments would take 3 to 4 hours, some bigger ones even more. The actual cost of playing them wasn't high, but getting everything you needed wasn't cheap. You'd have to play many hours a week, otherwise, it wouldn't be profitable. You also needed to be smart when to buy and sell cards. When cards were about to rotate out of the standard format, many would lose most of their value, as they would not be useful in bigger formats.
You may be wondering why were cards that expensive, if all you could win was more cards (in the form of packs). Well, you could collect a whole set of cards, use them and a small fee, to have them send to you a real life set of cards. This was the only connection that tied the online and physical versions, other than getting practice at any time, from the comfort of your home. Eventually, they added some tournaments that would qualify for some of the most important physical tournaments with money prizes. Still, what really gave value to the online cards and helped shape the game, was the ability to trade virtual cards for physical ones.
The downfall of play to earn on MTGO
Over time, the game started becoming less profitable for players. They made many mistakes over the years, including 1 very bad transition to a new version and another one that wasn't good either. Crashes during finals of big tournaments didn't allow for them to just replay the finals. They would simply refund the entry fee to everyone. Greedy decisions like increasing the cost to get the full set of physical cards tanked the economy. Introducing a new currency that couldn't be traded to take away from players using the secondary market. All this made the game much less profitable for players. Seeing the success (at the time) of Hearthstone, they made some of these changes and started working on MTG Arena, where you can't actually sell anything. All of this and the direction the game was going made me quit.
How's Splinterlands different?
I'll start by saying that there's no way to be certain that, one day, they don't do something greedy that hurts or destroys the value of everything. I don't believe they will. There is so much potential in this game, that it would be a waste. I think it would be very useful for the creators to look at what MTGO did wrong, so they don't repeat the same mistakes.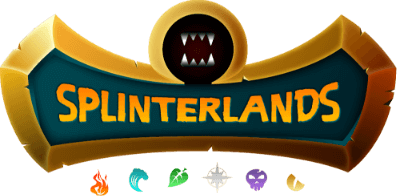 Spend wisely
Like anything involving money, you should only put an amount you are comfortable losing/spending. For some, that's buying the spellbook. For others, it's putting a few dollars into the game every month. As long as you're comfortable, it's all fine. You also need to be having fun. Don't play Splinterlands hoping to win some money if you're not having fun.
However, from what I have seen, there is so much room for this game to grow! They have been improving the servers and they are still getting many new players, that the servers still have some trouble. It's also built on top of cryptocurrency. It has some advantages and some disadvantages, which I won't really get into, since I'm still a big cryptocurrencies noob. It does help bring some hype, even if the cryptocurrency world can be very daunting for many.
Great community!
The community is crazy! And I mean this in a good way! I've been watching some streams and they are so different from each other, but they all have the same positivity. I honestly haven't seen this in any other game. I think it's the combination of many factors. The pandemic has brought so much negativity into the world, young people all over the world are struggling with their jobs and financial situation. They found a game that is fun and might help change the lives of many.
Game is fun, but I still have a lot to learn
The game has been fun. I've only played in bronze league myself, where most cards have 2 abilities at most, but I've seen how crazy it gets in higher ranks. You can start earning with just the initial $10 spellbook. It will be very slow and it won't pay any bills. But it's enough to start working on your collection. Win some drawings of cards/DEC/SPS early on and it can help reach your goals faster. It also scales. If you have more powerful cards, you reach higher rankings and you get more from your wins and rewards.
I'm also very excited for Chaos Legion. I'm still in bronze league, I have only bought Furious Chicken and Creeping Ooze because I think they will always be useful cards that help a lot in low/mid mana restrictions, especially the Chicken, since it's the only 0 mana card. Even if they make more, in the future, there won't be many different ones and you can still make use of 2 or even 3 of those in some mana restrictions.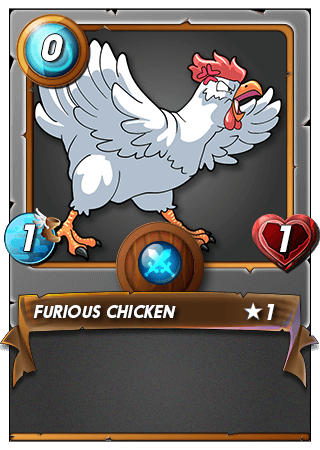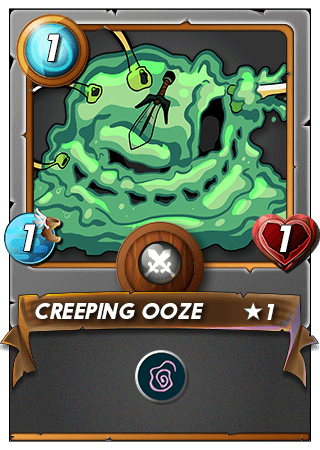 So far, my only regret is not having found out about this game earlier!
---
---