HOW I SEE COMMERCIAL LAND PLOTS IN PSYBERX!
Good evening fellow Hivers! Today I want to write about my expectations around the land plots that one can buy for usage within the @Psyberx metaverse. First, I want to write a short introduction about Psyberx, and thereafter I want to discuss how I see small land plots and commercial land in the psyberverse.


Psyberx is a First-person shooter (FPS) game centered on gun combat in a… ye… first person perspective! The action you will get is experienced through the eyes of the protagonist (main character) and you are in control of that character in a three-dimensional space – just so you got that right! If you have played Counter strike (1.6), half-life, Halo, and the like, you know what I am talking about. CS 1.6 has always been my favorite game so I am super stoked of what the Psyberx team can put together here. I remember back 15 years ago, when I played CS 1.6. I did not want to do much else than playing that game. If Psyberx where to match CS 1.6, or even create a better game I am sold for life! Anyways, FPS games came out in the early 90s and now 30 years later it can become play2earn so one could not get more excited these days! I am really cheering for the team behind Psyberx and hoping for a big success!
As well as being an FPS game, Psyberx want to bring true digital ownership to all that plays the game. It is a play2earn game and this means that you can earn items in game that play an important role towards your character - most likely better armoring and weapons that can give you an advantage when battling other players. It is also built-in assets like commercial land and simple land plots and that is what I want to talk more about further down in this article. The thoughts are purely mine and is not something that is going to happen, maybe we will see something similar. The latter is eventually up to the team behind Psyberx to decide.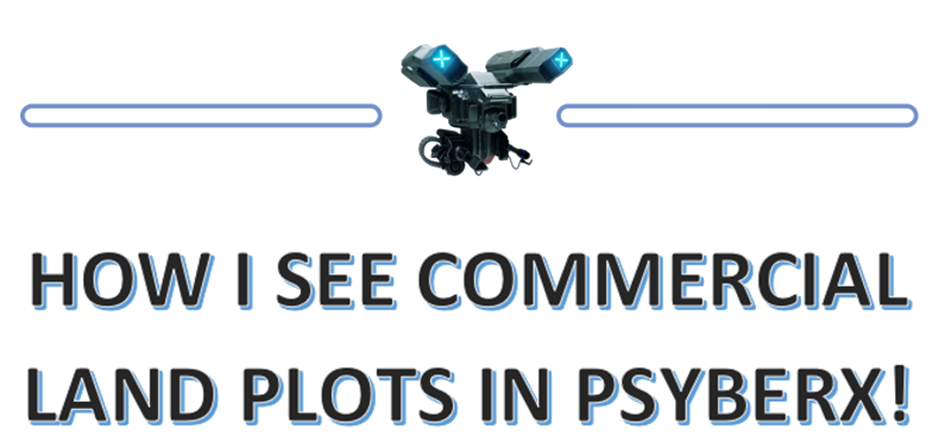 In Splinterlands one has land plots, which is basically one unit of land. They also issued "tracts" and "regions", the former consists of 100 plots and the latter consist of 1000 plots (consider regions whale owned). The point by using Splinterland as an introduction is because in Splinterlands you could only buy land plots and different size of them.
Psyberx on the other hand has two different types of land, or at least that is what I expect by the names they have been given. You have "Founders starter kit" which include a small land that you can buy for 100 Hive (you could also buy 15 land plots and you get the title "Land baron" and some other NFTs) and you could buy Commercial land for 2500 HBD or 500,000 LVL tokens. Now these numbers are sky high compared to what Splinterlands plot was once sold for. Splinterlands plot sold for $20 while Psyberx plots sold for 100 Hive, with today's price counts for approx. $94. That is 5 times more expensive. By looking at these numbers one should expect to get more out of the land plots in Psyberx compared to the land plots in Splinterlands (which we still do not know much about). Splinterlands issued 150 000 land plots and Psyberx issues 10 000 small lands and 50 of the commercial lands. I expect commercial land to have great utility in the future when the game take place. With careful thoughts around the mechanics, commercial land can become something extraordinary that the world has never seen before!
Let's take a short brief about small land. It will be a place where you are in control, and you can also decide how to structure the land you are given. Do you want to build a cool home for your friends to hang out? or you could build it as an arena for battling? The developers said that they will be creating items you can use to create your own space in your own way, it will be interesting.
Commercial landscape, how will it be? What does it mean that a land plot is commercial? As I mentioned over small land plots is a place where you can create your own environment for having fun. Small land doesn't mean business or that you could do "commercial things" there. I do not believe that one can earn in game currency with small land plots unfortunately. However, I do believe that you will get the opportunity to advertise on your small land plots which again could attract people to your other projects on Hive. Earning directly, nah, I don't think so. That is why I bought both commercial and small land plots. I want the best from two worlds, meaning I want to have fun and earn money.
Now, commercial plots would turn out to be something way different. That is probably why the price was 2500 HBD and not 100 Hive as for small land. If you put 2500 HBD in Hive savings, you could earn 500 HBD in a year – tempting, right? Let us see if Psyberx can beat that in the long run. We are talking about a potential opportunity cost of 500 HBD for a period of 1 year, that is something. Could commercial land beat that "production"? It could, but only time will tell.
What do one think about when one read the word commercial? The first thing that drops to my mind is a land space that responds to economic motivations. In this way the area is probably going to bring with it some earning possibilities. I believe that commercial land plots are created to aim for profitability. Do you own a commercial land in real life then I bet you profit on owning that land? I believe that the commercial land plots will be presented to other players as spaces with production capabilities. Yes, with stores you can buy items from – probably war related items. I believe that commercial land barons will have stores accessible for other players, who can then buy food, weapons, ammunition, explosives, shelter, and the like… thus, to become better and more deadly in the game. I believe that there will be many mechanics to a commercial plot - it is only sold 50 of them. They will be in high demand from other players, this is what a full-time gamer would want! If successful, the commercial plots could be worth tremendous amounts of money!
What should a commercial land plot consist of? Mirror the real world, and implement it virtually:

One should have the possibility to create and operate marketing activities in commercial land. These activities should of course only be within your own commercial landscape and not in combination with other commercial land barons. This could create a the "rich get richer" scheme.
The implementation of earning models like implementation of technology or machines that could produce items you could use later in game would be commercial enough.
Commercial land should answer to the users, meaning that one creates activities or stores that responds to the consumer's preferences. "Appealing" weapons, armor, and different means of transport like motor bicycles, cars, airplane/space.
Based on the above bullet point, it is possible to distinguish between specialized and broad commercial lands (common, rare, epic, legendary). It comes down to the product range that we will be given. Commercial land barons could perhaps end up in a market competition with other commercial land barons. Closer to real life one does not get.
Commercial land should function as the first step or joint of a distribution and supply chain. Then items bought or created could be sold between players later in game. But the commercial land baron is the one that creates the chain – which should be an advantage.
One thing that I believe should be implemented in a commercial land is the ability to rent out "panic rooms" or "bomb rooms". Mainly because the players are all playing in a psyberverse which are built upon war and destruction - which means that you need to fight for your life.
One should be able to play mini games like pinball with friends inside the commercial land space. The mini games should cost "lvl" tokens (the in-game currency), which will then be transferred from the user to the owner – commercial properties. I only wrote this because it is the best business that Warren Buffet have ever been in (the world's greatest investor) and that got to count for something!
Commercial land plots should solely consist of business-like ways to earn the in-game currencies, hence play2earn.

I hope you enjoyed reading my article about Psyberx and what I think will become of the small- and commercial land plots. I hope you can use this information one way or another. I am somewhat invested in the game so I will write more about Psyberx in the future, stay tuned and have a nice evening!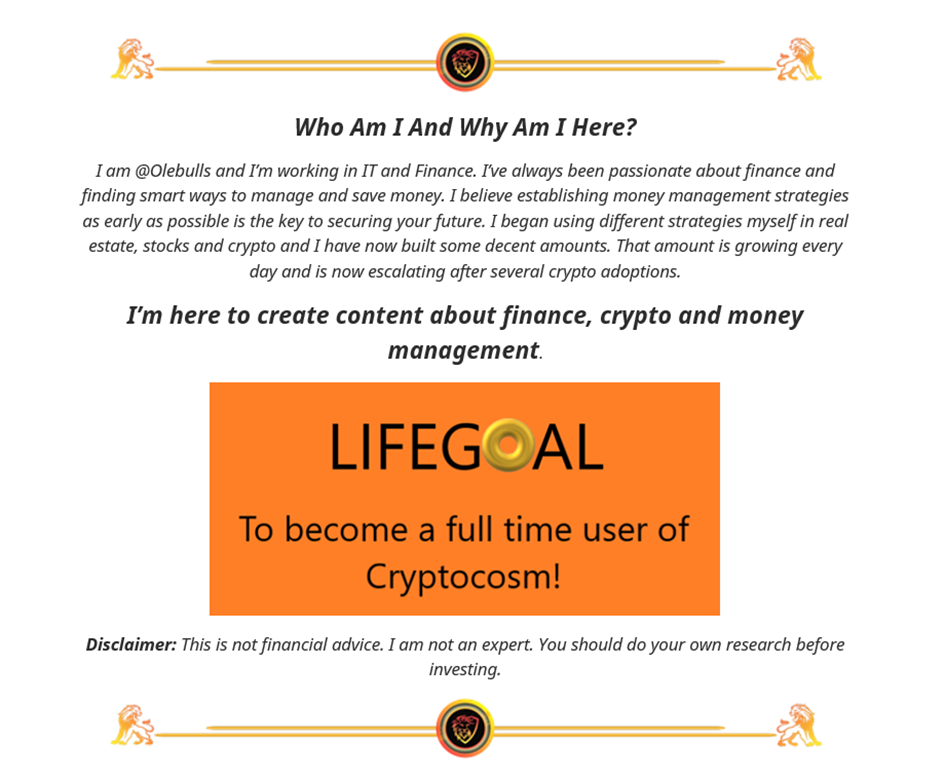 Cheers
-Olebulls
Posted Using LeoFinance Beta
---
---