New reward system and reward cards in Splinterlands! It's time to pay attention!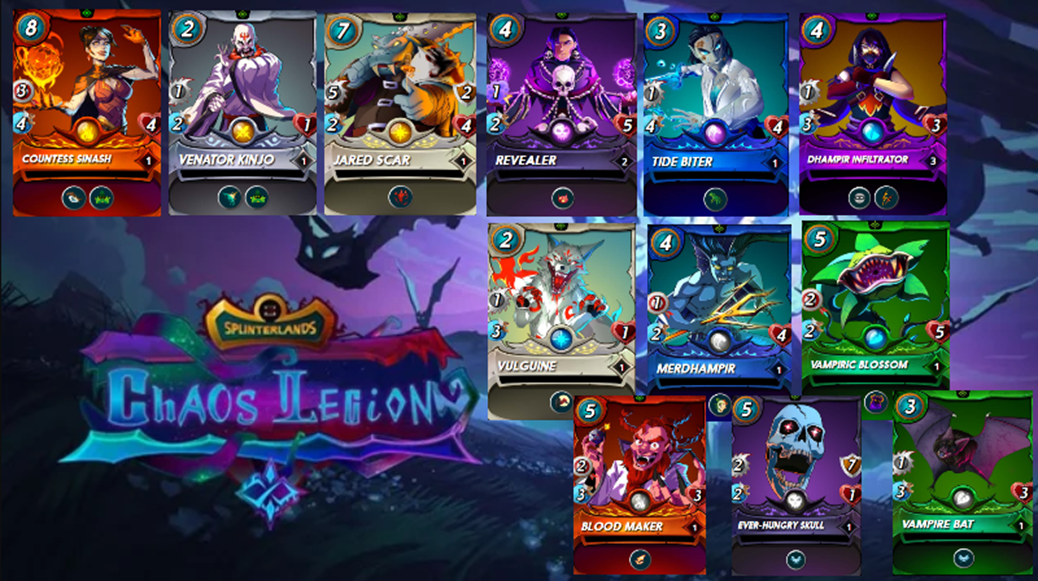 He-hey, I was playing @Splinterlands today and it was exciting to see those new reward cards from the end of season rewards this time! I did not manage to get decent cards even though I ended in Diamond 3 (which is close to the top) and got 40 reward chests. Look at my below earnings for the season. I´ll take it anyway, because from 3 years from now the value of these chests is going to be 10X, thus accumulating them now will make us a fortune in the future!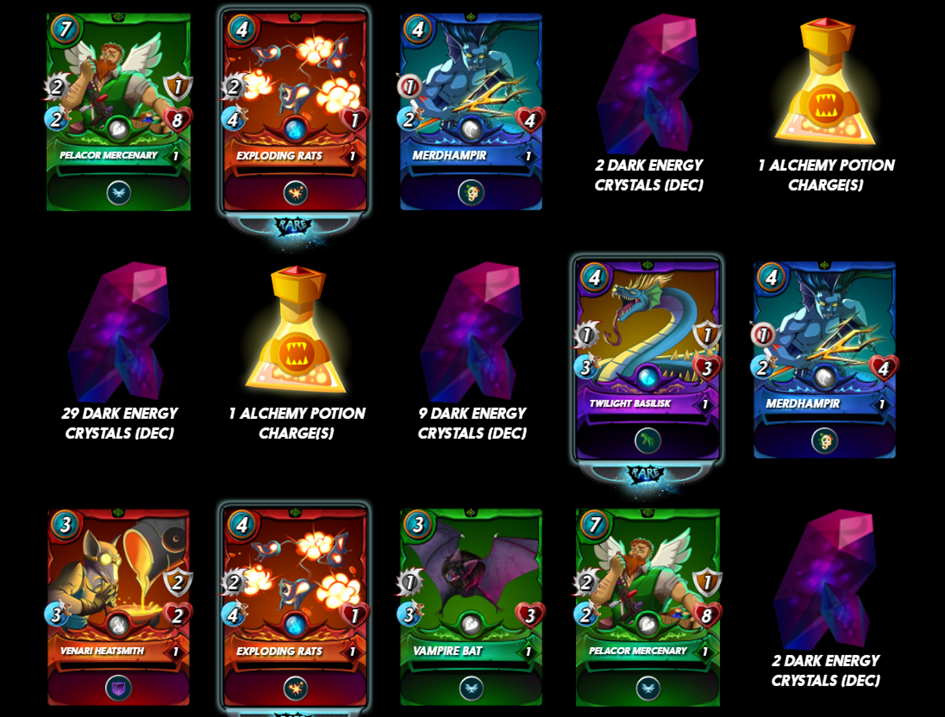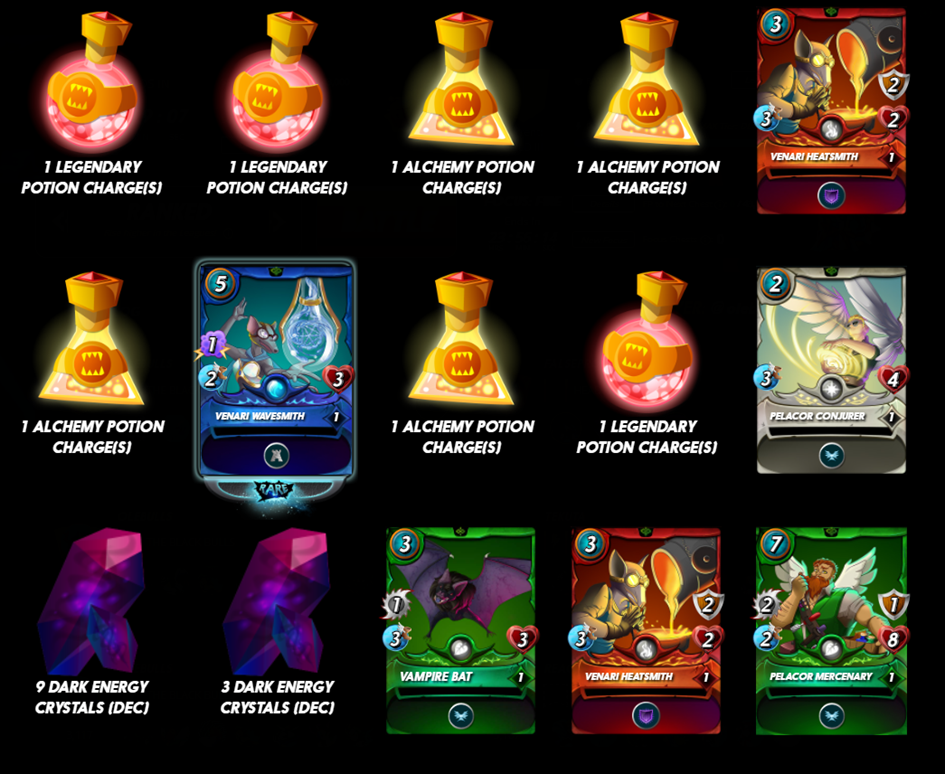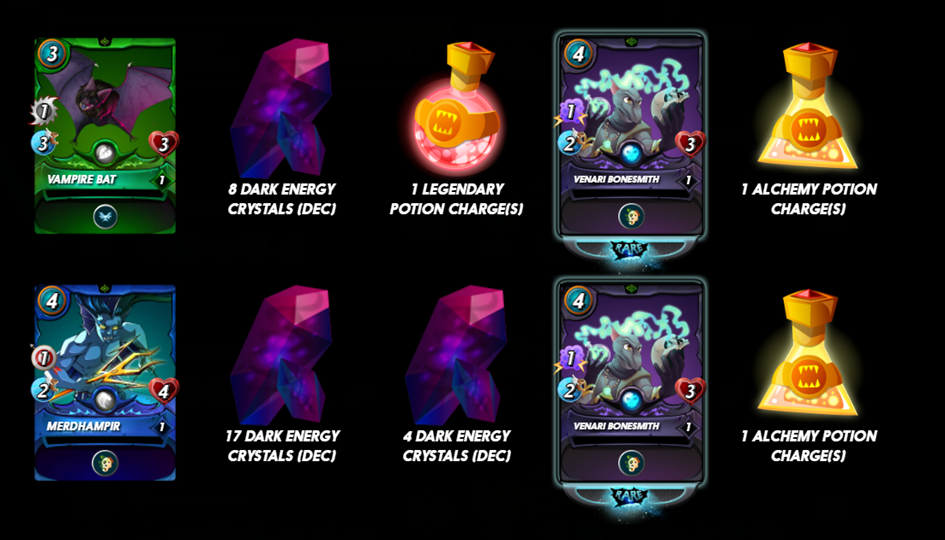 Got TWO new reward cards out of 12 new cards, which is MERDHAMPER and VAMPRE BAT (seen in the screenshots above). I am looking forward to leveling and playing those cards in my deck, seems like some decent card that can help me win some more battles mowing forward. The goal is still to get to Champion 1, and I am getting closer each day, HURRAY!
New reward cards
Look at those awesome new cards that have entered the arena of Splinterlands in my picture below! And the fun part is that these cards can be accumulated just by playing ranked battles in Splinterlands. They are basically for free, all of this cool artwork is made for the gamers by Splinterlands, for free. Now, that is what I call charity, even though they are not a charity company, lol! The price of the cards are now averaging from the lowest of 0.14 cents (common) to the highest of 10 dollars (legendary). In the future we will laugh at those prices because these new cards are incredible good when used correctly. More on that later.
These cards will be excellent to my existing deck and add a lot of value both in terms of dollars and in terms of improving my fighting skills. They will bring me up the ladder, thus earning me more! Thank you for a great job with these cards Splinterlands!
If I where to pick a favorite card out of these 12 cards it would be Countess Sinash! Imagine having her on the team when you play Joidn as summoner! Camouflage in combination with Jodin will make your team almost unstoppable! GOGO!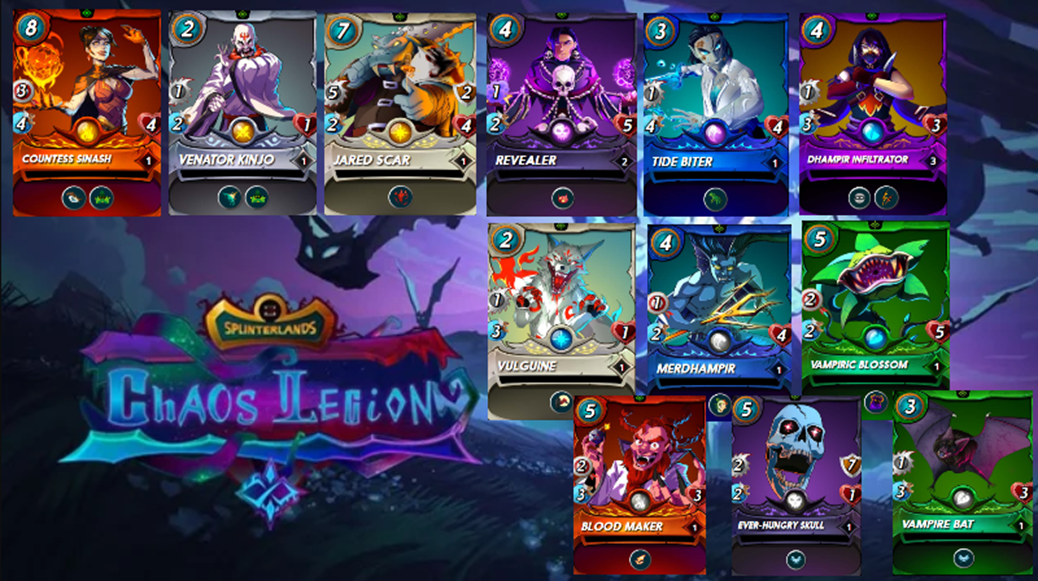 Reward System
Forget about the old reward system where you needed to win 5 battles to get your daily reward. The daily rewards back then were determined on which rank you had. If you were in diamond 1 league at the time you won 5 battles you got 10 reward chests and the like.
I am a bit disappointed about the new rewards. Now I need to win at least 5 battles to receive 1 chest. So, I need to play 10X my previous playtime to receive the same number of chests in the new system. Once where a 30-minute job is now 5 hours job, LOL!
On the other side the chests are giving better rewards, but you would not stick around in Bronze anymore, I can tell. The purpose is to incentives you to climb the ladder. The new reward system hurts the bots though, which is amazing that they have accomplished!
The best thing about this new reward system is the payday that happens every 15 days! You guess correct, I am talking about end season rewards! My record is diamond 2 where I did get 50 chests as end season reward. Now however, even if I stay in diamond 2, I get the possibility to earn 150 chests which is 3X my previous reward. Epics, legendaries and the like, will have a higher drop chance, but I need to play a lot more than I did in the past. The latter is totally fine by me - I love the game! Let us hope this plays out well in the long run for the community.
Anyways, congrats Splinterlands on yet another awesome improvement to the game! I figure this will be a better way than the previous reward system, in the long run. I totally understand why you did it!
Daily Reward

Season Reward

Over and out! I hope you guys enjoy the new reward system and the new reward cards. It is going to be fun to play with almost a new "play to earn game". See you on the battlefield summoners!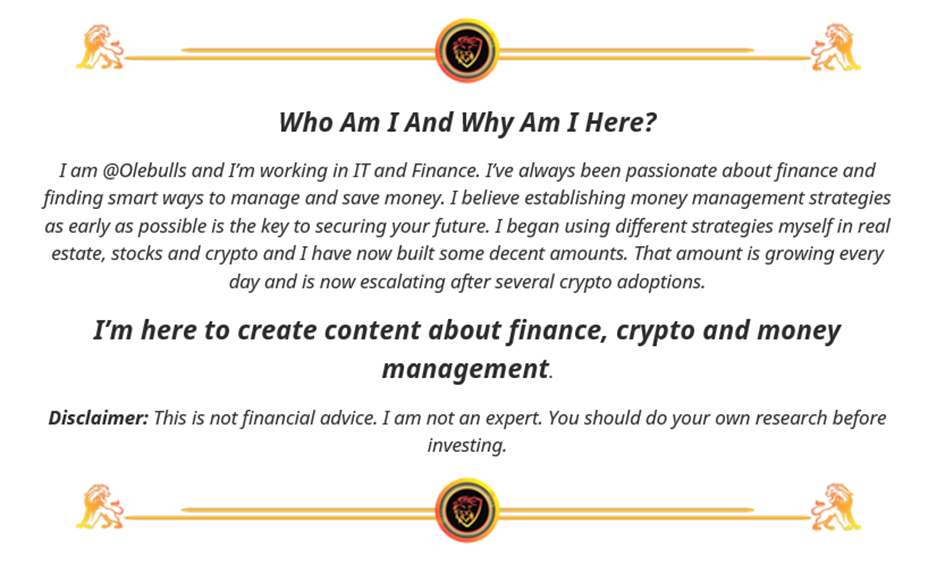 Cheers
-Olebulls
Posted Using LeoFinance Beta
---
---