PIZZA PARTY!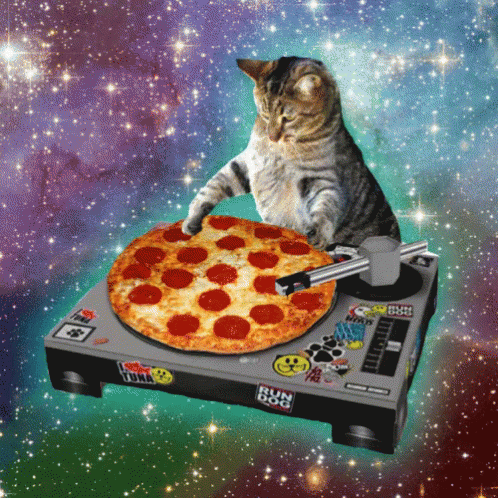 It's been a while since I made a post exclusively about PIZZA. There's been so much new stuff that has come out and new stuff hinted at that I think it's time for me to talk about it again.
The Basics
Lotteries: There are 3 weekly lotteries, one with guaranteed earnings for the top 10 staked PIZZA holders, one for everyone with 500+ staked PIZZA, and one for everyone with staked PIZZA in their wallet.
Liquidity Pools: There are three liquidity pools in which you can park your 'Za for some tasty rewards. You have your choice of pairing your PIZZA with Starbits, DEC, or Swap.Hive. So far there has been over $500,000 worth of swap action that has gone through the PIZZA pools.
Engagement Tipping: You can call the PIZZAbot using the command !PIZZA in the comments of a post to tip a slice of PIZZA (0.1 PIZZA tokens) to the author of the post or in a reply to a comment to tip the commenter. You can use this command up to 10 times per day with 20 staked PIZZA and up to 20 times per day with 200 staked PIZZA.
The Not So Basics
The Website: The website is a great resource where you can view the PIZZA roadmap, access and find useful Hive tools, browse the PIZZA store, and more. Not to mention a new and updated version of the website will be released soon! You can find the website here.
The PIZZA Store: The Pizza store is a nice link to the off-chain world where you can spend your PIZZA tokens to buy steam game keys, at a discount no less, with a music store and more options coming soon. You can find the PIZZA store on their website or go to it directly here.
The PIZZA Extension: What I like to call the PIZZA menu, but is officially called the Hive dApp Menu, is a handy tool made by the PIZZA team with links to almost everything you could want on Hive. From wallets to markets and from games to blogging there's more in there than what I ever need. You can find the link to the menu on the website or go directly to the chrome extension with the link here.
PIZZA NFTs: The PIZZA team has started releasing NFT artwork. The first set has already sold out however you can find the second set of PIZZA Collectable NFTs on NFT showroom in @thebeardflex 's profile. You can view his whole collection here or jump straight to the newest edition of PIZZA collectables here.
PIZZA Gaming: The PIZZA Community has gaming both on and off chain. Off-chain they run servers for MineCraft, DayZ, Rust, and 7 Days to Die. On-chain they have channels for just about every game in their discord server as well as 3 Splinterlands Guilds, and an alliance on Exode.
PIZZA Discord: The PIZZA discord is a level 3 discord server with an active community. I have had many great conversations there, made friends, and learned a lot about Hive and the blockchain there. On top of that there are frequent airdrops, giveaways, and contests done by the PIZZA team there, some of which are done for everyone of all levels and some which are dependent on your staked PIZZA amount and community engagement for entry. There are also community contests run, such as the ongoing Pizza Baron creative writing contest put on by @dibblers.dabs . There are several community events such as Community Movie Nights, Chess Tournaments, Poker Tournaments, and Trivia Contests. Pizza is also listed with Tip.cc so it can be tipped in your favorite discord channels that utilize that bot. You can also post your post your posts in the community posts channel to potentially gather some community votes if your posts is deserving. You can join us in the discord server here, and I hope to see all of you over there to join the great community.
PIZZA Curation Trail: You can follow the hive.Pizza Curation Trail over at hive.vote. It curates mostly gaming, music, art, and film related posts as well as some community posts.

Honorable Community Mentions
There are of course @thebeardflex and @hivetrending who are the point-men on the PIZZA project, however there are a couple others I want to mention here. @dibblers.dabs is not only a large part of the community he also has several PIZZA and Hive merchandise available on his hivelist store. @stickupboys is a musician from the UK and is also a large part of the PIZZA community. On top of that he also has merchandise and will make custom GIFs available in his hivelist store, and GIfs and artwork available in his NFT Showroom Gallery. There are countless other great individuals part of the Hive and PIZZA community but I don't have room to list them all here. I hope to see you all in the PIZZA community soon and don't forget to scoop up some of that 'ZA on the market before it's to late!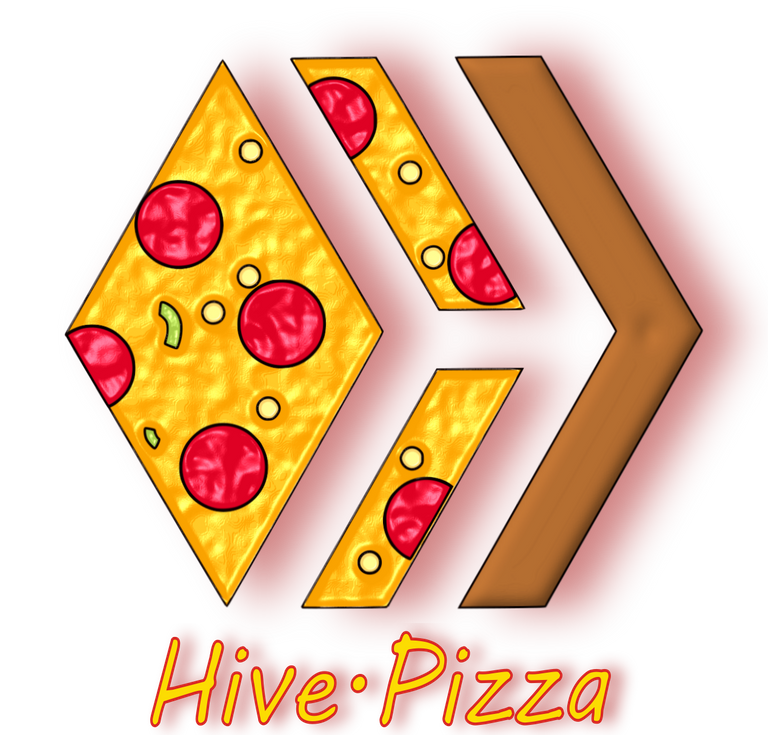 ---
---