SplinterLands art contest 154 - Enchanted Pixie fan art
Hello everyone....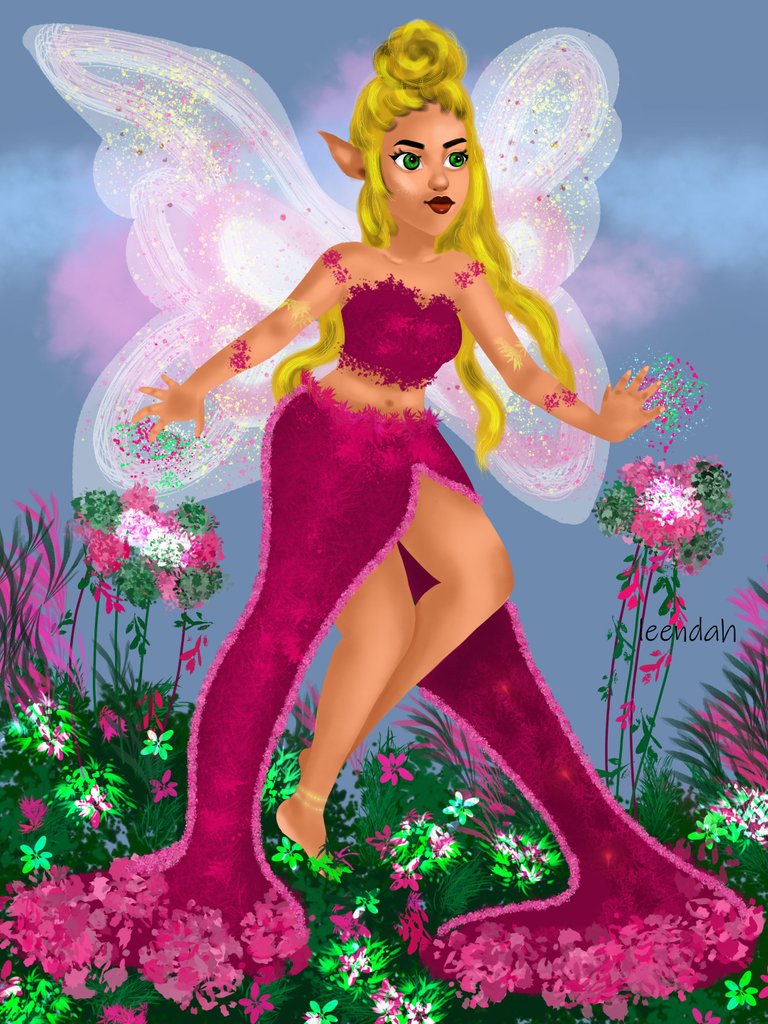 Hope y'all have been doing good? It has been terrible for me, I'll share the details in another post....
I've done an enchanted pixie fan art before for the splinterlands art contest but it wasn't digital so I decided to work on this and I've been on it for a couple of days...
PROCESS
I chose a base colour for her skin and hair and painted them on separate layers...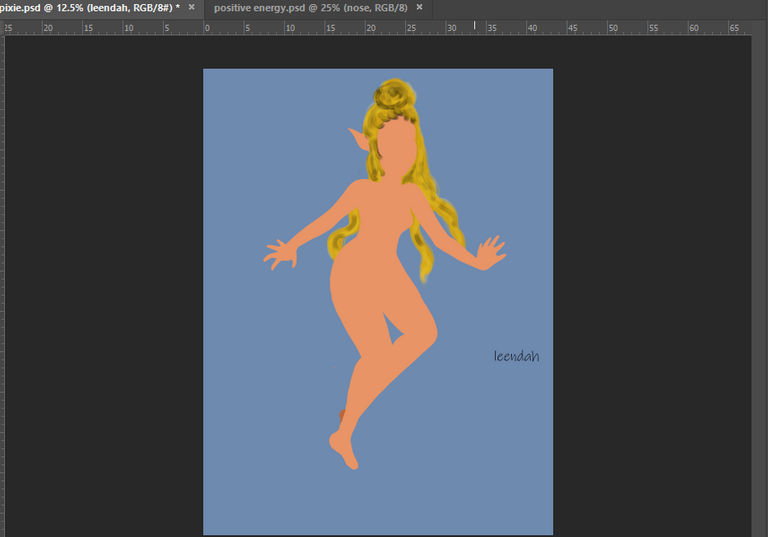 Choosing the colour of her clothes were easy and I have some cool brushes that made her clothes come alive...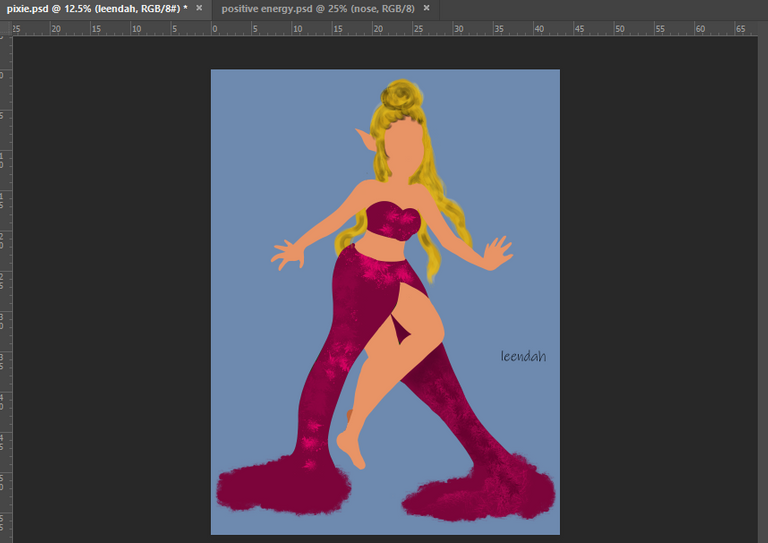 Next, I added her facial attributes which took a little bit of time...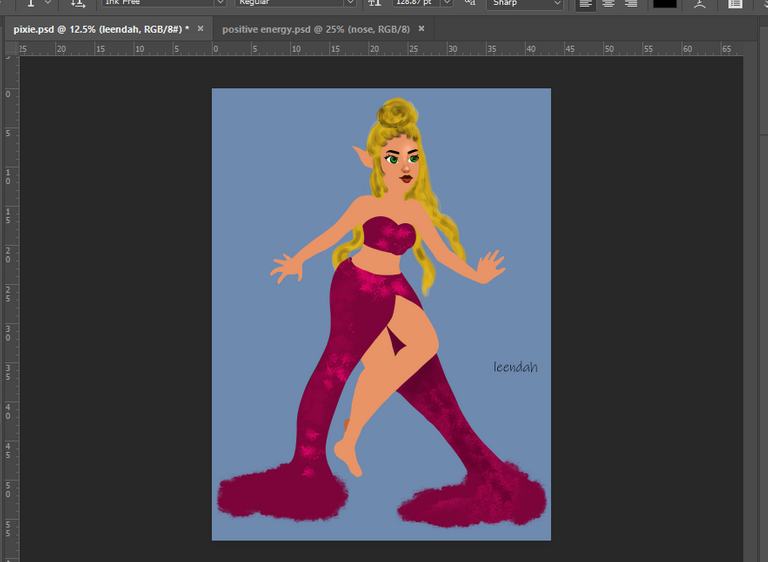 Then I added lighter and darker shades to separate different parts of her skin depending on the light source...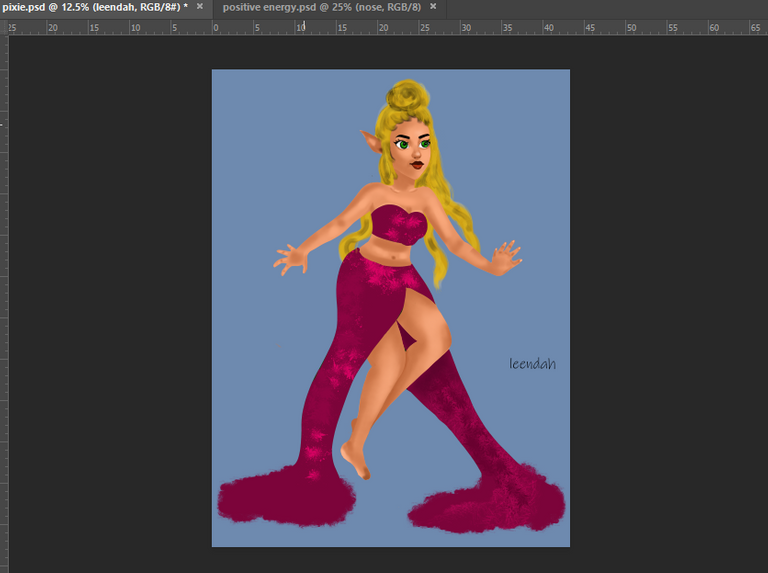 Next, my favourite part which was adding more style and design to her dressing because why not? She's a pixie and I know how colourful and beautiful they are...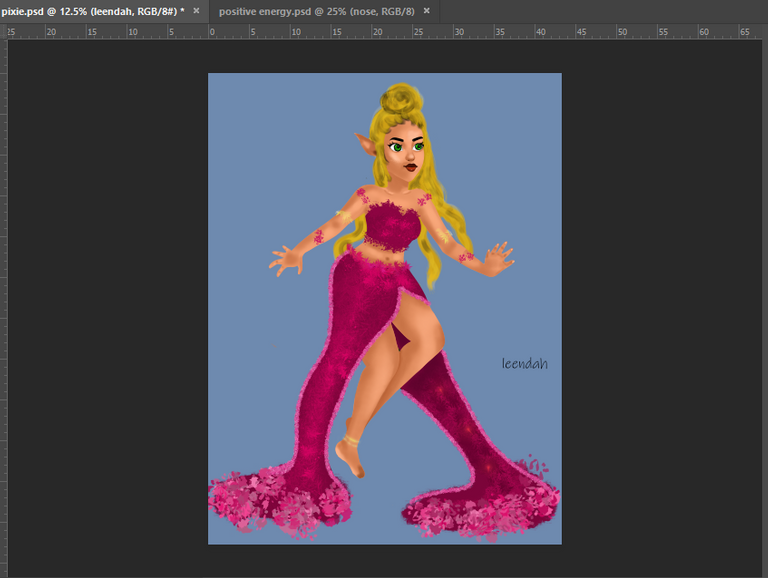 Then, I added some glow to her hair because it looked a bit dull to me...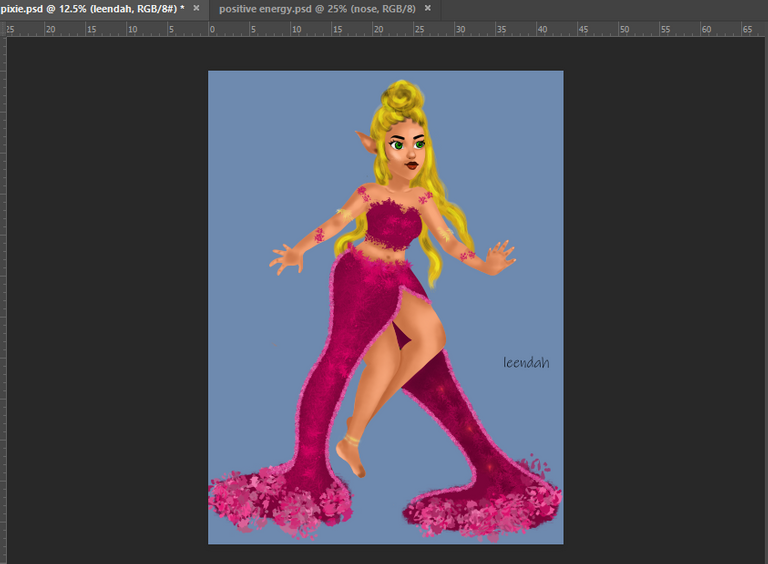 Her feathers were made with many brushes, I wasn't still satisfied until I tried different blend modes and it gave me an effect I liked...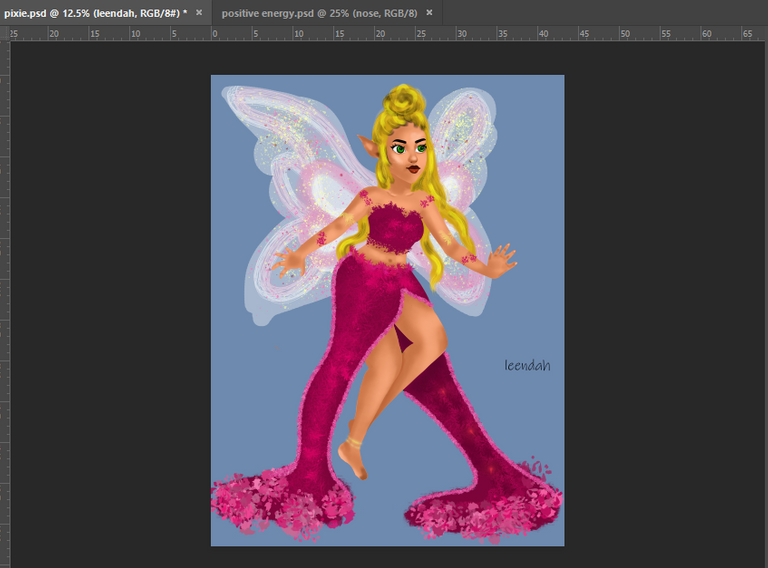 Is she really a pixie if she doesn't have some pixie dust? You can see some coloured sparkles falling from her hands which makes the plants glow, then I chose a blue background, painted the leaves and added clouds...
Finished fan art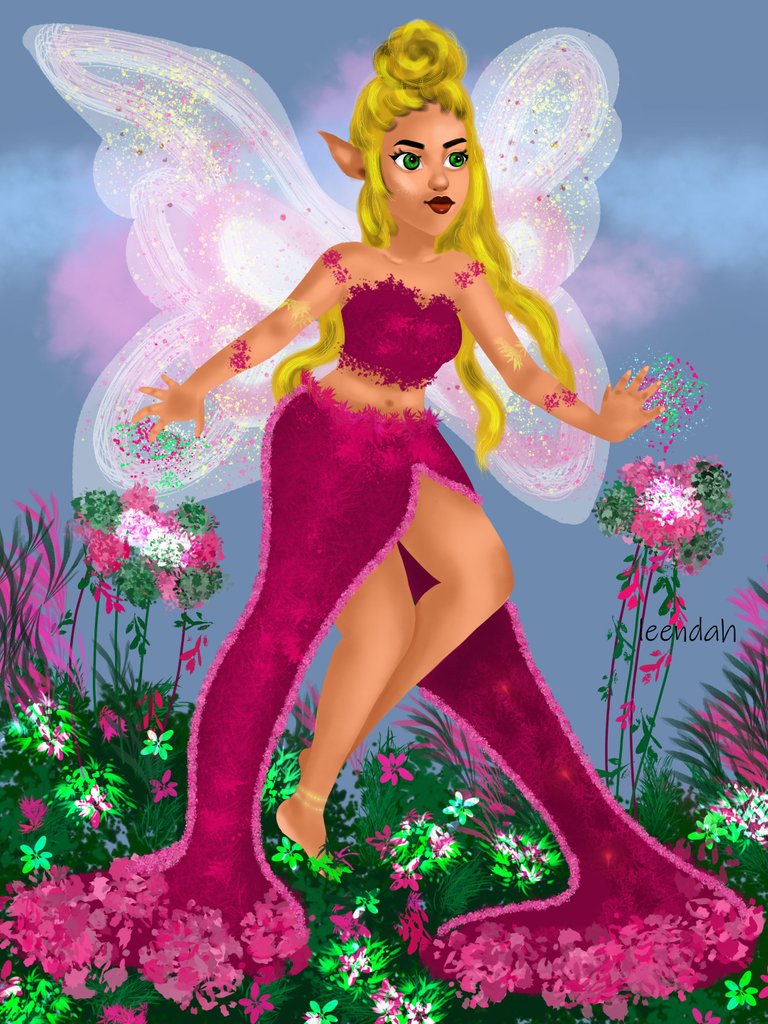 Tools used :
Photoshop cc2019
Huion tablet
You can check out the contest here
What do you love most? Thanks for visiting my blog today, have an amazing day/night..
Cheers 💞💞
---
---