Exploring NFTs on HIVE

NFTs (non-fungible tokens) are all the hype in the cryptocurrency world. What was once a niche in the space has now become the face of the whole market. These "tokenized" assets have been the diesel fuel to mass adoption we've all been waiting for.
But the influx of volume comes at a price. Currently, Ethereum is the main gateway to reputable NFT projects. The surge in ETH's value combined with all the traffic to the blockchain has made gas prices a real hinderance for all the small players.
Unless you're planning on spending upwards of $700 (IMO), it doesn't make sense to buy an NFT on Ethereum when the cost to transact can be half, or even sometimes more than the cost of the NFT itself.
The last couple weeks I've been seeing gas fees averaging around $125 - $250 and that's really hard to justify if you're not spending 4 figures. Imagine how all the newbies feel that are just looking to buy NFTs in the $100 range. They're basically forced to make a bad investment (from a numbers standpoint).
This is where the HIVE blockchain comes in. Over the past few months the NFT market here has been blowing up. @Splinterlands has been holding down the fort and proving the HIVE blockchain works, even with massive transaction volume.
But more play2earn gaming and digital art platforms have emerged recently that, combined with Splinterlands, give collectors the true non-fungible experience.
With the growth of projects like https://nftshowroom.com, the Splinterlands NFT marketplace, and communities like OnChain Art & Alien Art Hive, a broad spectrum of NFT collectibles on HIVE has opened up.
And just in the last week HIVE has released two very promising generative NFT projects. The HIVE PUNKS (all 10k sold out in about 36 hours!) and the HIVE bz (my favorite because it speaks directly to the HIVE community). I actually won the HIVE bz NFT in a giveaway just for attending HIVE Fest!
I'm really glad HIVE is emerging as an alternative entry point for those wanting in the nifty arena. I'll be trying to get my hands on as many genesis pieces as possible going forward. I also want more Punks but I'm having trouble getting transactions to go through on the secondary market.
Anyways, aside from my Splinterlands monster collection, here is my NFT portfolio on HIVE so far.


My HIVE Bee (bz)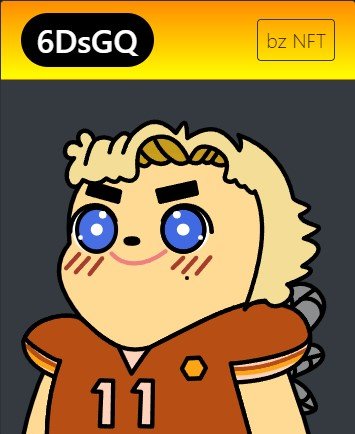 My HIVE Punks (I gifted my 3rd one)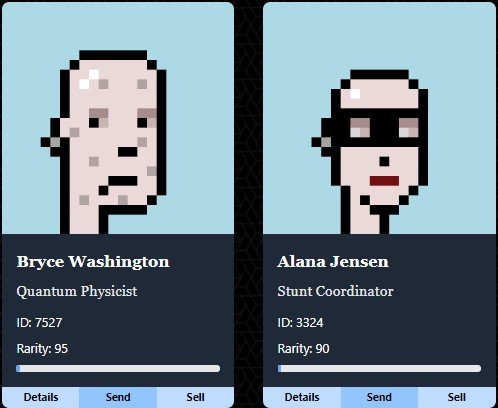 My Splinterlands Collectible NFT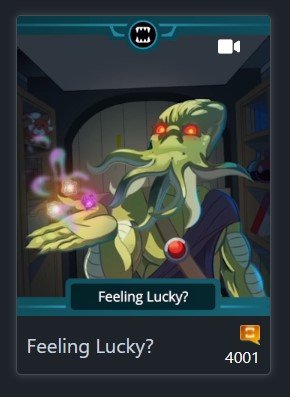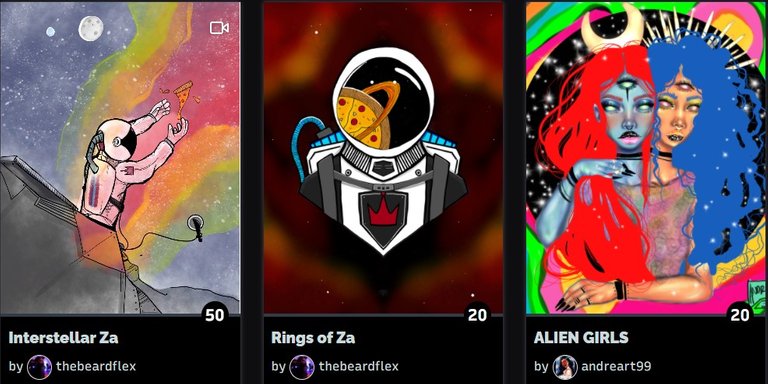 I hope you guys enjoyed my collection. It's small at the moment but I'll be constantly adding to my collection!
---
Get In On The Fun @ HIVE PIZZA!




---
---
---