Splinterlands Weekly Battle Submission: Starring The Goblin Shaman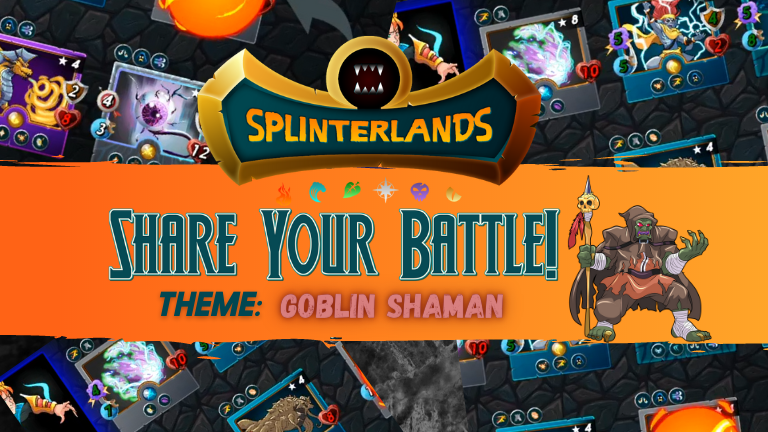 This weeks Share Your Battle challenge is showcasing the Goblin Shaman monster. This card has been a staple in most players decks since the game's release a couple years ago...especially if you're one that likes to utilize the Fire Splinter.
THEME: GOBLIN SHAMAN
Edition: ALPHA/BETA
Rarity: COMMON
Element: FIRE
Attack: MAGIC at level 3
Abilities: WEAKEN at level 1/SLOW at level 5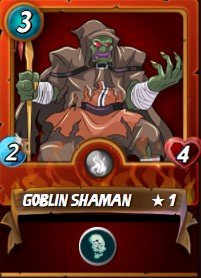 The WEAKEN ability at level 1 really makes this monster valuable in Bronze and Silver matchups. Combining the Goblin Shaman with opportunity and/or blast monsters can really puts the pressure on opposing monsters that start the battle with lower health.
I incorporate the Goblin Shaman a lot so getting a win my 1st attempt wasn't difficult...especially with the right ruleset.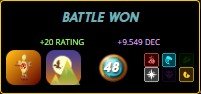 MANA - 48
RULESET - Target Practice, Lost Legendaries
With target practice being apart of the ruleset I was able to utilize some of the blast monsters from the Fire Splinter and really do some damage across the board.
Like I stated in my last challenge post...I like to take advantage of blast attack monsters when they strike non-tank positions because of the potential to hit 3 monsters w/ 1 attack or to blow an unexpected back line to smithereens.
The latter played out for me this go round.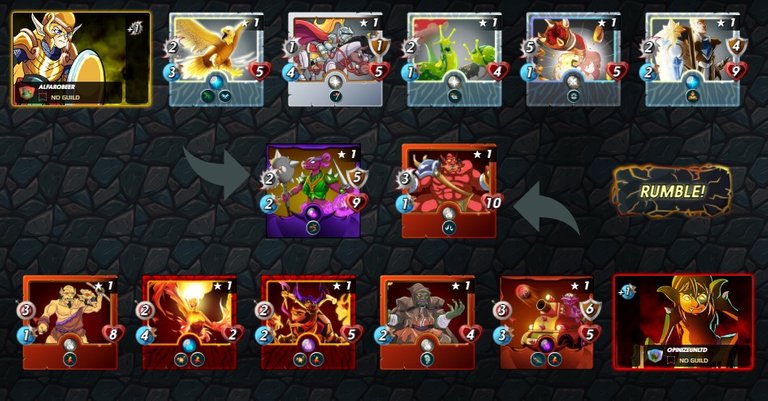 VIEW THE BATTLE HERE!
Normally I would not play 3 ranged monsters (1/2 of my lineup) on my back line because if your tank doesn't last long they could be sitting ducks in a few rounds. But combining the Shaman, along with multiple blast attacks and the snipe ruleset made it worth the risk.
The Lava Launcher I played in 2nd position paid dividends also because of the close range ability. That allowed me to inflict some more damage without being affected by the horns on the Djinn Chwala.
Like I predicted the multiple blast monsters I played were too much for my opponent to handle. Because of that, I was able to knock out the Sand Worm before it could do any big damage.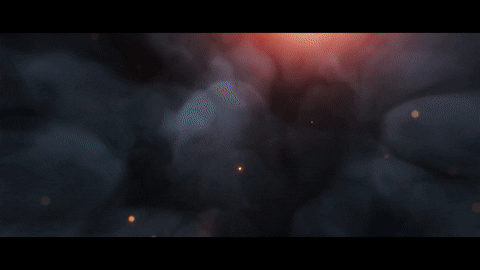 JOIN THE SPLINTERLANDS!

If you create Play2Earn gaming & NFT content be sure to check out the new 1Up gaming community! Tons of opportunities to earn for early adopters and supporters! I think this one will be big!

---
---
---