A few tips to get your account ready for Victory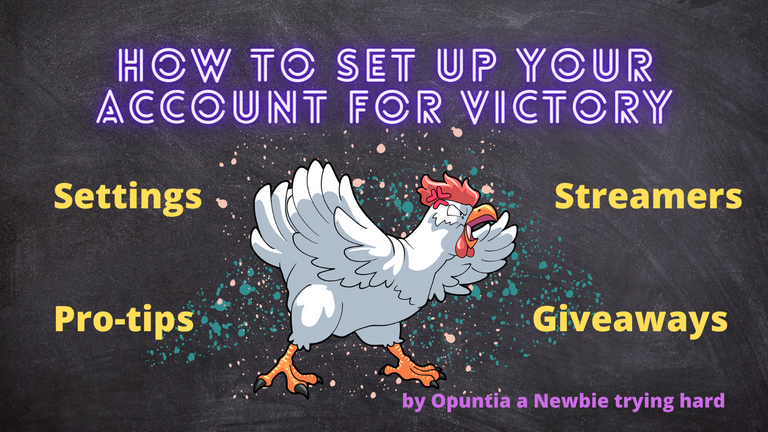 Hy Splinterlanders!
EDIT: Splinterlands updated a lot of security measures after this post and this includes not needing to change account settings anymore. I reblogged a post about it =)
Before getting into the rental markets and battle action, here are a few tips to get you started.
First, there are a lot of Bots competing with you at Splinterlands. This are program scripts that play instead of a person on multiple accounts. So why give those machine devils any advantages?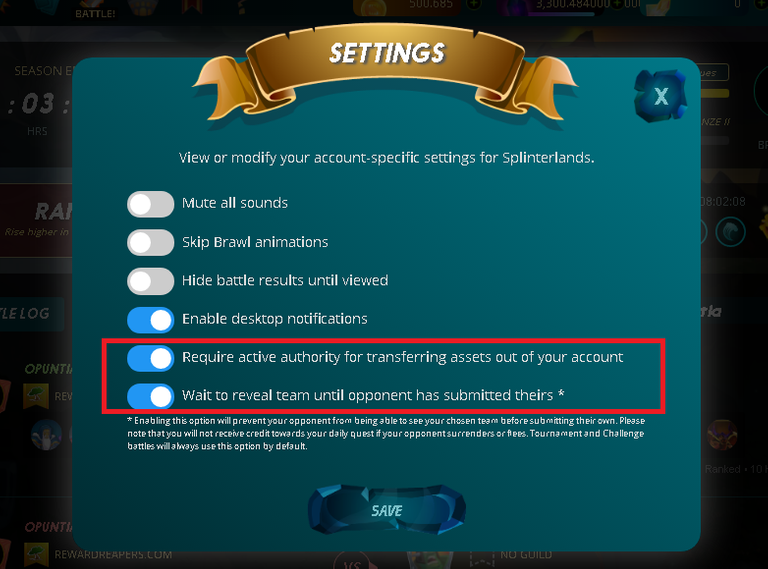 Go to your account on the top right and then settings. Make sure the last two options are marked. The first is for your security, so it is harder to hack your account. The second will prevent Bots from being able to see your team before submmiting theirs.
This alone will give you more victorys!
Ok, second tip: make sure you lock the good cards you got and don't intend to sell anytime soon. This will prevent hackers from taking this cards from your account and also, stop you from selling them by mistake!
What? Who would be so dumb to sell a epic card for 10 cents? Yeah this pretty dumb noob here! I was putting my cards for rent and accidentally sold 4 for 10 cents. Yeah, really dumb.
So Make sure to have them well protected!

Go to your precious card, select it and them click on the little lock at the top right. A screen will pop up and you can choose for how many days you want to lock your card.
Third tip: Follow our content creators and get engaged in this amazing community! This is the best advice I can give you.
Why?
You can learn a LOT about the game, not only battles, but how to make money, and about the game economy. Believe, there's a lot to learn about splinterlands. There are a lot of good posts here on PEAKD and also videos on youtube and twitch.

This amazing souls streaming on youtube and specially on Twich not only will be happy to answer your doubts, but also do raffles of excelent giveaways to help you get started at the game!
Here is a list of awsome streamers I know and you can follow on Twitch:
@gameboy_ali

@splinterlandsclove71

@splinterlandscolosseum

@infidel1258 (not on twitch but have great videos on youtube and guides here)
Yeah I'm following this guys for a week and already won more than 15 dollars on game rewards. Including a legendary card!
Amazing right?
3 - If you are not convinced yet that this is the Best comunity, then come here and do some posts to see your rewards going up and up.
Each post here at #Splintertalk give you SPT tokens, this gives you more Airdrop points so you can build your staked SPS for the arrive of Chaos Legion.
Anything will do. Had a amazing battle? Post it! Made some art really nice about splinterlands? Post it! Learned something about the game? Post it! You will be rewarded for sharing your experiences.
Free tip: Yes! Stake all the SPS you can if you want to get your hands at some Chaos legion packs. This is NOT a financial advice! But to have acces to the packs you will need to have some SPS staked. But remenber, to take your SPS back will take 4 weeks.
Okay, now that you have the knowledge and hopefully have won some amazing giveaway to help you get started
You are Ready!
Go do some battles, learn a little and come back here for my next posts about how to rent to get into silver and gold.
If you are new to this game, use my link to get started and I will make sure to help you out on your first weeks.
https://splinterlands.com?ref=opuntia
And if you are a new player struggling to get started, drop you ign on the comments and I'll try to help you with some DEC or personnal advice.
*not a english speaker, sorry for any mistakes.
---
---