SHARE YOUR BATTLE Weekly Challenge! DRAGONS!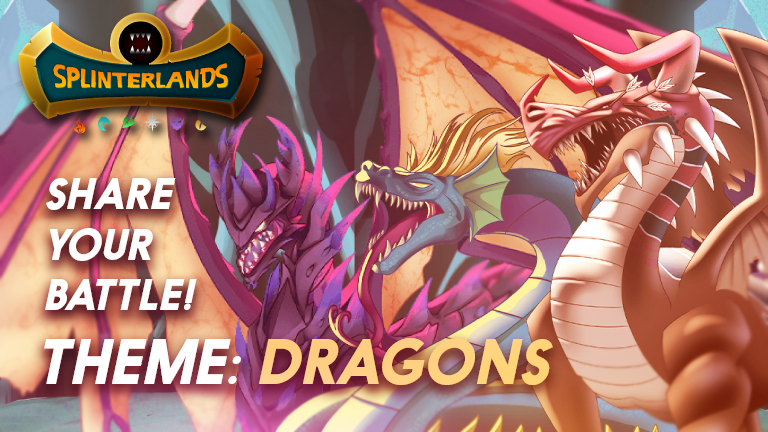 This is my entry for this week's challenge. The challenge for this week is to use any Dragons monster in the line-up. I choose DARIA DRAGONSCALE for my entry for this week.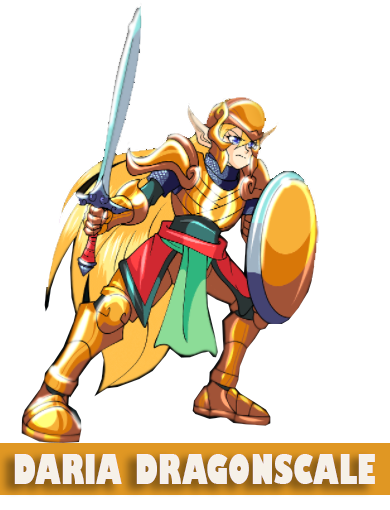 Daria is the only Gloridax summoner who is also a member of the elite Dragonsguard. Not only is she trained to summon the largest and fiercest Dragons, but she is herself proficient in all the arts of war. Daria is clever, quick, and beautiful. Though she carries the purest Fire Blood, she refuses to take a mate. - LORE of splinterlands.com
DARIA DRAGONSCALE STATS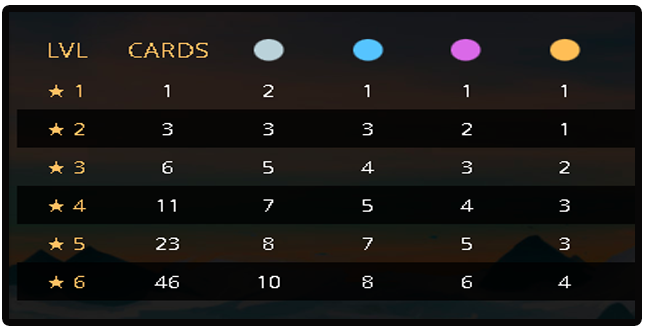 ABILITIES
| ICON | NAME | DESCRIPTION |
| --- | --- | --- |
| | +1 MELEE | All friendly melee attack monsters have +1 melee attack. |
CARDS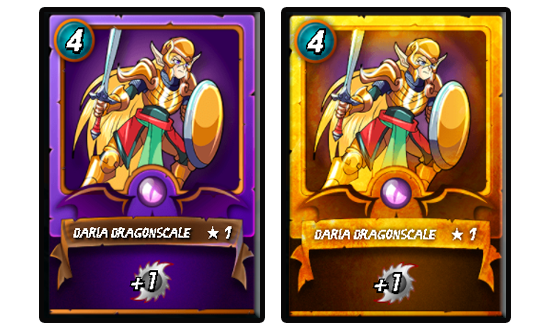 BATTLE INFO
Mana: 17
Disable Splinter: Fire
Opponent: Earth Splinter
RULE
| ICON | RULE | DESCRIPTION |
| --- | --- | --- |
| | BACK TO BASIC | Monster loses all abilities. |
| | MELEE MAYHEM | Melee attack monsters can attack from any position. |
BATTLE LINE-UP
| | | |
| --- | --- | --- |
| | DARIA DRAGONSCALE | Summoner gives +1 Melee damage to all friendly monsters. |
| | ANIMATED CORPSE | My tank for this battle, A melee attacker with big life monsters. |
| | CARRION SHADE | Low mana melee attacker because of the rule he can attack from the second position. |
| | UNDEAD BADGER | Melee attacker with sneak ability. |
| | ELVEN CUTTHROAT | Melee attacker with sneak ability. |
| | SKELETON ASSASSIN | Melee attacker with sneak ability. |
| | CORPSE FIEND | Legendary 0 mana melee attacker. Because of the rule, he can attack from the last position. |
| | | |
BATTLE DETAILS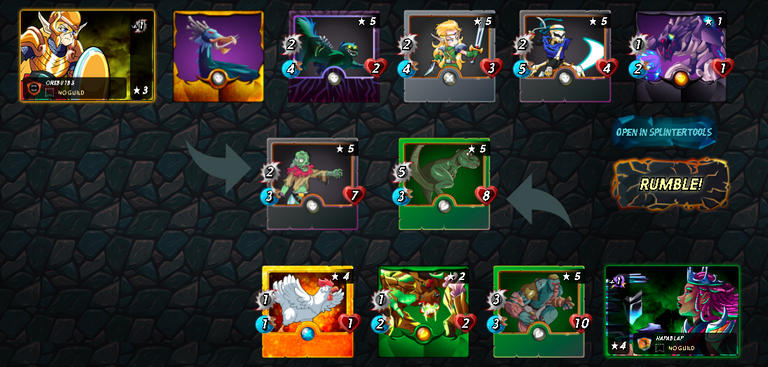 ROUND 1-For this round opponent REXXIE is lost because of heavly damage.
ROUND 2-Battle end in this round all monsters of opponents lost.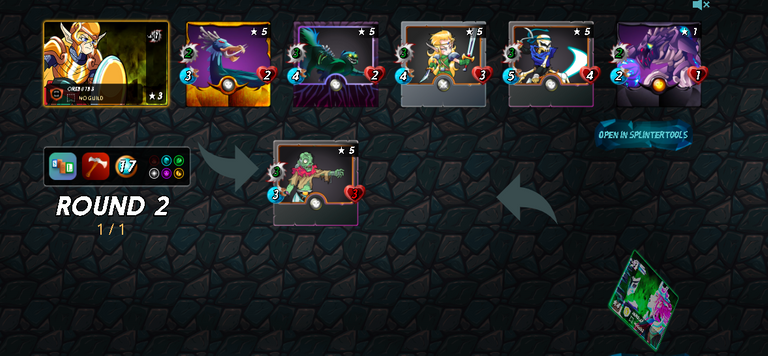 If you are interested in watching the battle click the reply button below:


For me using DARIA DRAGONSCALE as a summoner for the battle is a big help to all friendly monsters especially if the rule is MELEE MAYHEM and All Melee only. For this battle, because the mana is only 17 and the rule is all melee can attack any position I choose to put all low mana monsters with a melee attack so that I can put more monsters on the battlefield.

This is the official battle challenge post for Splinterlands Weekly Battle Share Challenge. If you like the challenge and want to make a post then you can also participate and share it with more people.
Become part of this wonderful play-to-earn game and enjoy the awesome gaming along with rewards. To join just click the join button below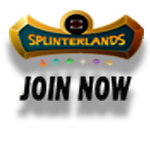 PROMOTION
In addition for the new players to Splinterlands if you sign up with my referral link and complete the spellbook purchase, I will send you 50 DEC in game which should help you get started by renting some cards and building up your teams

CREDITS
Thank you for the Dividers @flauwy. If you want to get a free "Free Splinterlands Graphics" just click this link: https://peakd.com/spt/@flauwy/free-splinterlands-graphics-i-will-design-for-you
---
---