Divine Shield against Magic
Here I am with another battle. In this battle Im going against a Water Team that is using mostly Magic Monsters. I particularly have created this exact team before, and I can tell you, it's a little hard to beat specially for people who do not have a lot of good cards.
Anyways, I observed that my opponent had use the Water Summoner Alric StormBringer, which gives its monsters with magic an extra magic power. So using that information, I created a team to try to defeat him.
Here is the team I created
I picked Lorna Shine as a summoner because she has the Divine Shield ability which gives an advantage to my monsters because the first hit won't be counted.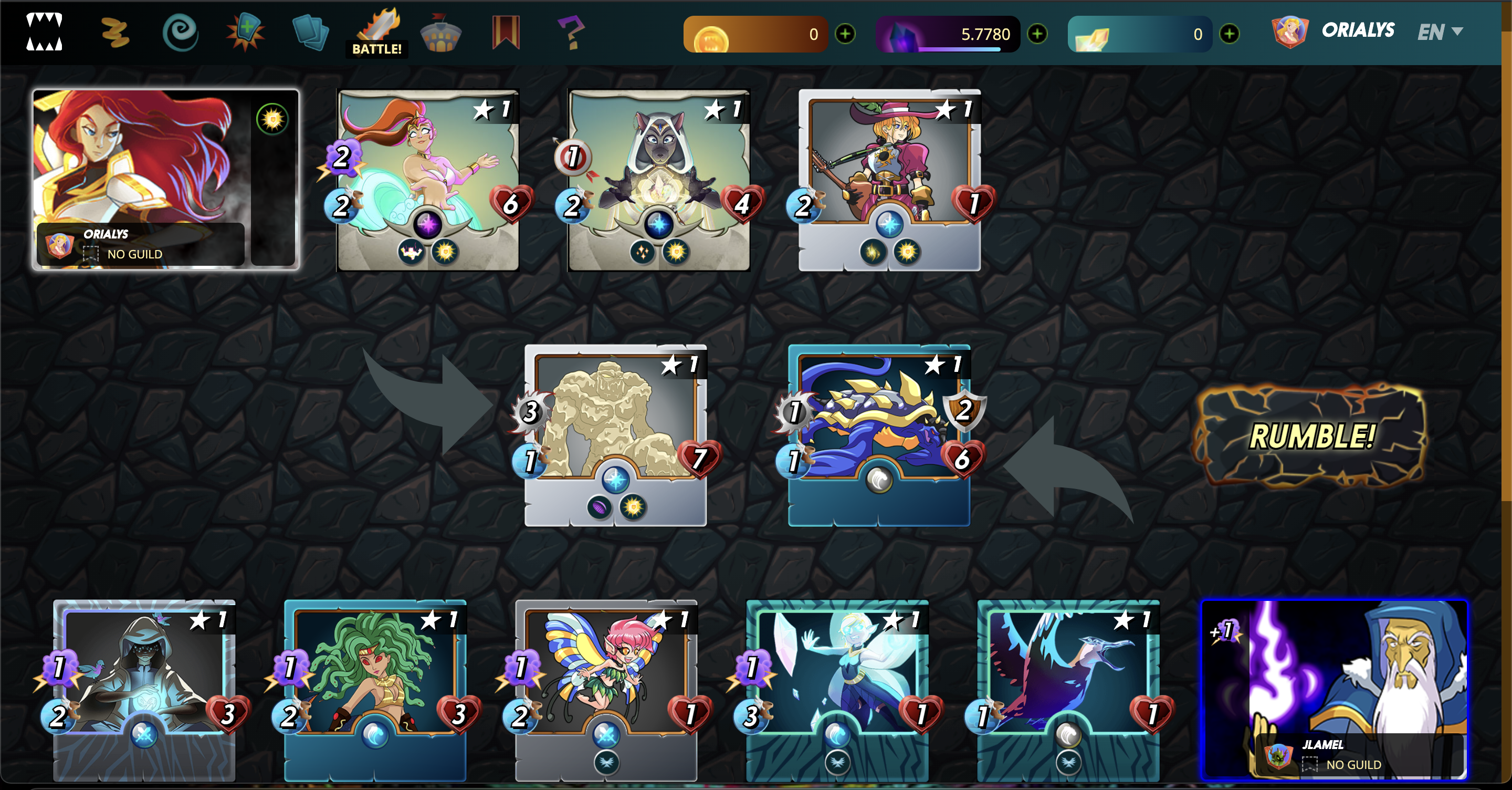 For my Monsters I picked
Clay Golem which has the Void ability which reduces the damage from magic attacks.
My second monsters was Djinn Renova, this is a magic card with 2 magic and also has the Strengthen ability that gives the Monsters an extra life.
For my third Monster I picked the Venari Crystal Smith, this monsters is key in my line up, it has the Tank Heal ability which as the name suggest, heals the first cards health every round, it also has a target which is great.
As my last monster, I just went with Silver Shield bar, I only picked this card because I had 1 Mana left and the more cards the better.
My strategy resulted as planned and I won the match . Magic monsters are very powerful, but not invincible.
Click HereIf you will like to see the battle.
---
---