Charlok minotaur Giveaway!-Splinterlands
Hello @orosos here!
Got my first seasonal ranking rewards and I was very excited getting my second gold foil card!(see more on that on upcoming posts)
To celebrate my new gold foil and also the spike on popularity of my first giveaway post I ll be making guess what, another giveaway!
I think I ll make it a weekly thing from now just a way to give back to this great community that welcomed me like a friend from the start:3
For a chance to get the below card you must follow all the steps wich are, follow me, upvote and reblog this post and write me in the comments your best chest pull so far in the game with your in-game name.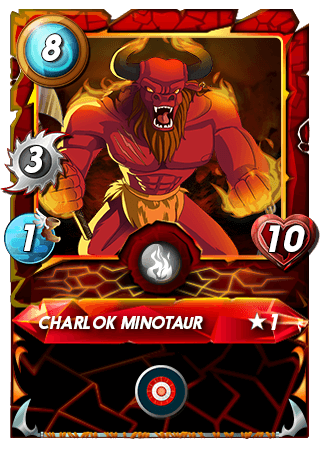 Almost forgot the winner of the previous giveaway is @fuentesjo3006!
Good luck and see you in my next post!
---
---