Splinterlands Art Contest Week 231 | "Coastal Sentry" Jesber's Version [ENG-ESP]

The coast of Praetoria is full of beauty and danger, and nothing encapsulates that better than the coastal sentry. These warriors hail from the watery settlements of the merfolk. Their role is to guard their people and the sea life around them, often swimming out for weeks on end, tracking a route around their territory.
Most of the time, coastal sentries will avoid strangers unless they pose a threat, choosing instead to slip away quietly before they are seen. Link
La costa de Praetoria está llena de belleza y peligro, y nada lo resume mejor que el centinela costero. Estos guerreros proceden de los asentamientos acuáticos de los merfolk. Su función es proteger a su pueblo y la vida marina que les rodea, a menudo nadando durante semanas, siguiendo una ruta alrededor de su territorio.
La mayoría de las veces, los centinelas costeros evitan a los extraños a menos que supongan una amenaza, y prefieren escabullirse en silencio antes de ser vistos. Link
---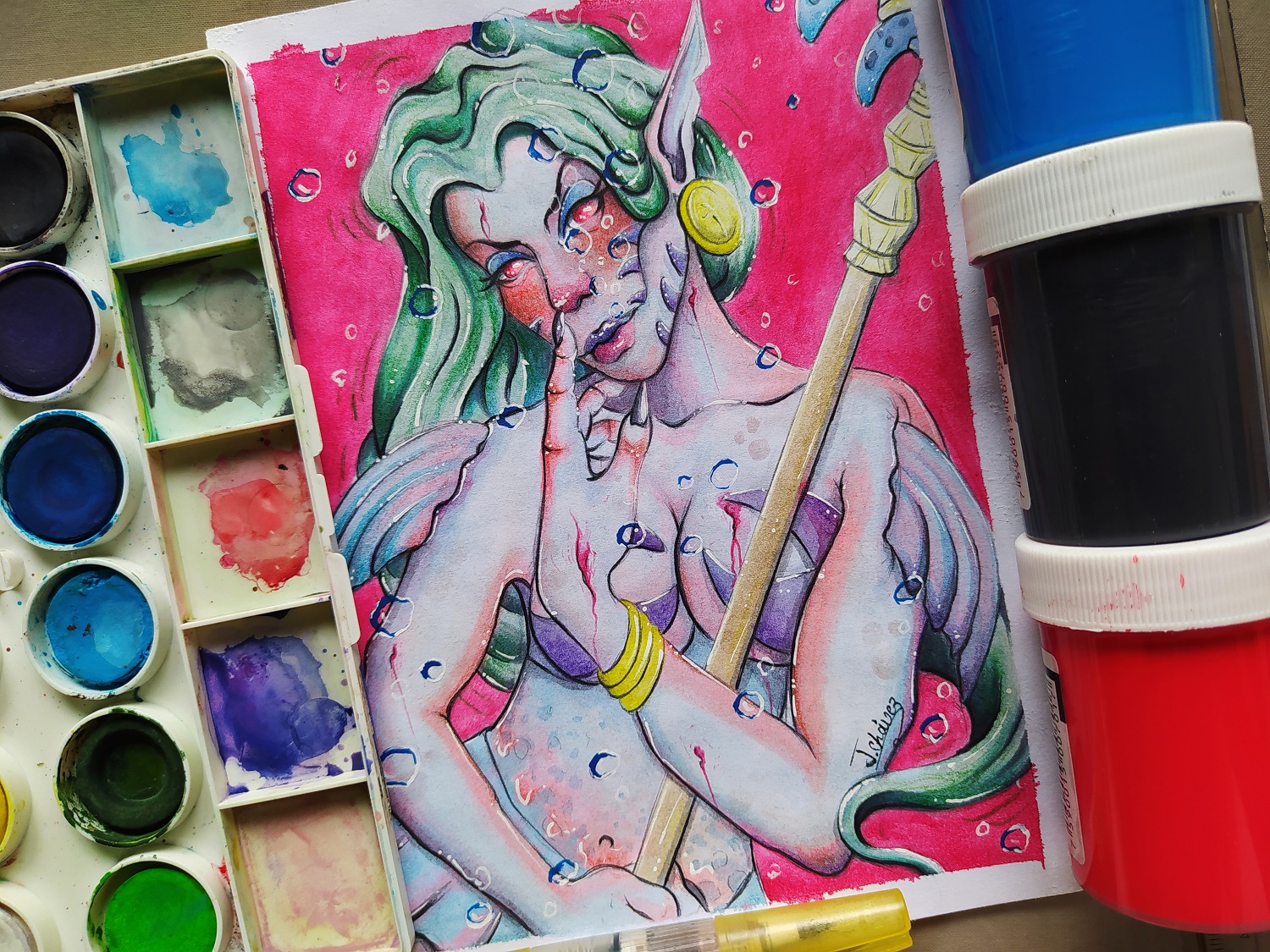 Original JesberChavez
---

Hello beautiful people of HiveBlog! I hope you are doing great! Today I bring to the art table another drawing inspired by a card from the game @Splinterlands, to participate again in the art contest they do every week. The card that I have chosen to do in my style is Coastal Sentry, which I found to be an extremely beautiful character and I wanted to do my version of it, to see how it would look like.
Hola gente bonita de HiveBlog! Espero estén super bien! El día de hoy traigo a la mesa artística otro dibujo inspirado en una carta del juego @Splinterlands, para participar nuevamente en el concurso de arte que hacen cada semana. La carta que he escogido para hacer en mi estilo es Coastal Sentry, el cual se me hizo un personaje sumamente hermoso y quise hacer mi versión del mismo, para así ver que tal quedaría.
---
⬛➖⬜➖◼➖◻➖🌵 PROCESS // PROCESO 🌵➖◻➖◼➖⬜➖⬛
---
I started doing the sketch very slowly, since I wanted to capture the essence of the original character in my version. It has been one of the drawings that has taken me the longest time to finish the sketch, since I was not convinced by what I was drawing, so I had to spend a lot of time modifying the sketch little by little, until I finally managed to get one that I liked.
Comencé haciendo el boceto muy despacio, ya que quería captar la esencial del personaje original en mi versión. Ha sido uno de los dibujos que más tiempo me ha tomado terminar dicho boceto, ya que no me convencía lo que dibujaba, así que tuve que estar bastante tiempo modificando poco a poco el boceto, hasta que por fin logre quedar con uno que me gusto.
After struggling to come up with a good sketch, I went to work on the color in the drawing. I used the color palette of the original character to work on my drawing. This palette contains colors like blue, purple, green and yellow, so those colors were the ones I used to work little by little on my drawing, obviously taking it to my style. I used watercolors, textile paint, ink and cold paint to do the color work, so I can say that it is a work with mixed materials.
Luego de haber estado batallando para poder conseguir un buen boceto, me fui a trabajar el color en el dibujo. Use la paleta de color del personaje original para trabajar mi dibujo. Dicha paleta contiene colores como azul, morado, verde y amarillo, así que con esos colores fueron los que use para trabajar poco a poco mi dibujo, obviamente llevándolo a mi estilo. Use acuarelas, pintura textil, tinta y pintura al frió para hacer el trabajo de color, así que puedo decir que es un trabajo con materiales mixtos.
When I finished integrating the colors in my drawing and finished all the color work on it, I went to detail all the work. The details are one of the things I like to do the most when I am drawing, because little by little the drawing comes to life with each detail I do. As you may know or maybe not, the final details that I do in my drawings are based on some shadows, linear and finally the shines, ending with another illustration worth appreciating hehehe.
Cuando termine de integrar los colores en mi dibujo y finalice todo el trabajo de color en el mismo, me fui a detallar todo el trabajo. Los detalles son una de las cosas que mas me gusta hacer cuando estoy dibujando, ya que poco a poco el dibujo va cobrando vida con cada detalle que voy haciendo. Como sabrán o quizás no, los detalles finales que hago en mis dibujos se basan en algunas sombras, linear y por ultimo los brillos, terminando con otra ilustración digna de apreciar jejeje.
I hope you like it!
¡Espero que te guste!

🌿 "Coastal Sentry" Jesber's Version🌿
---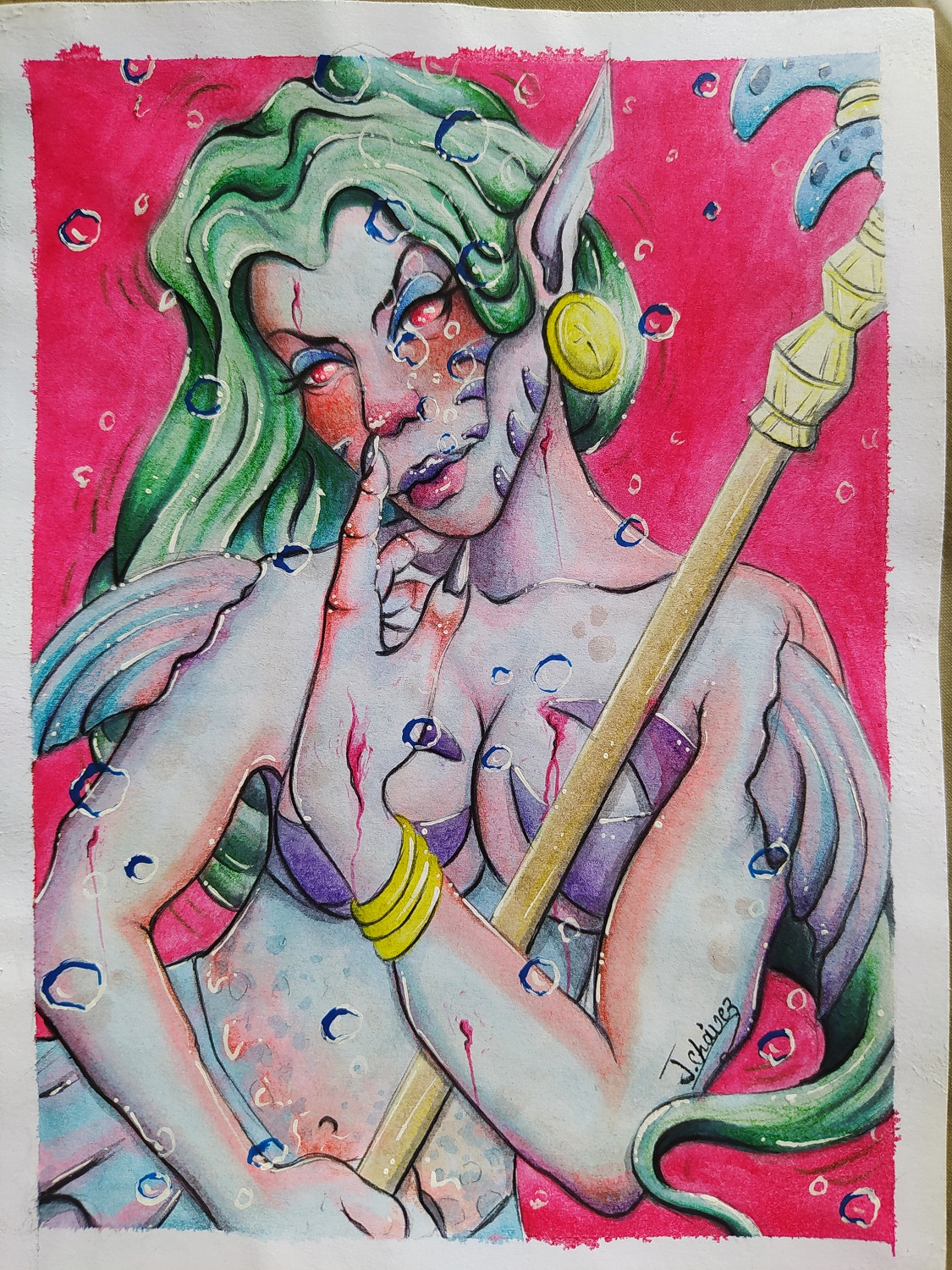 Original Jesber Chavez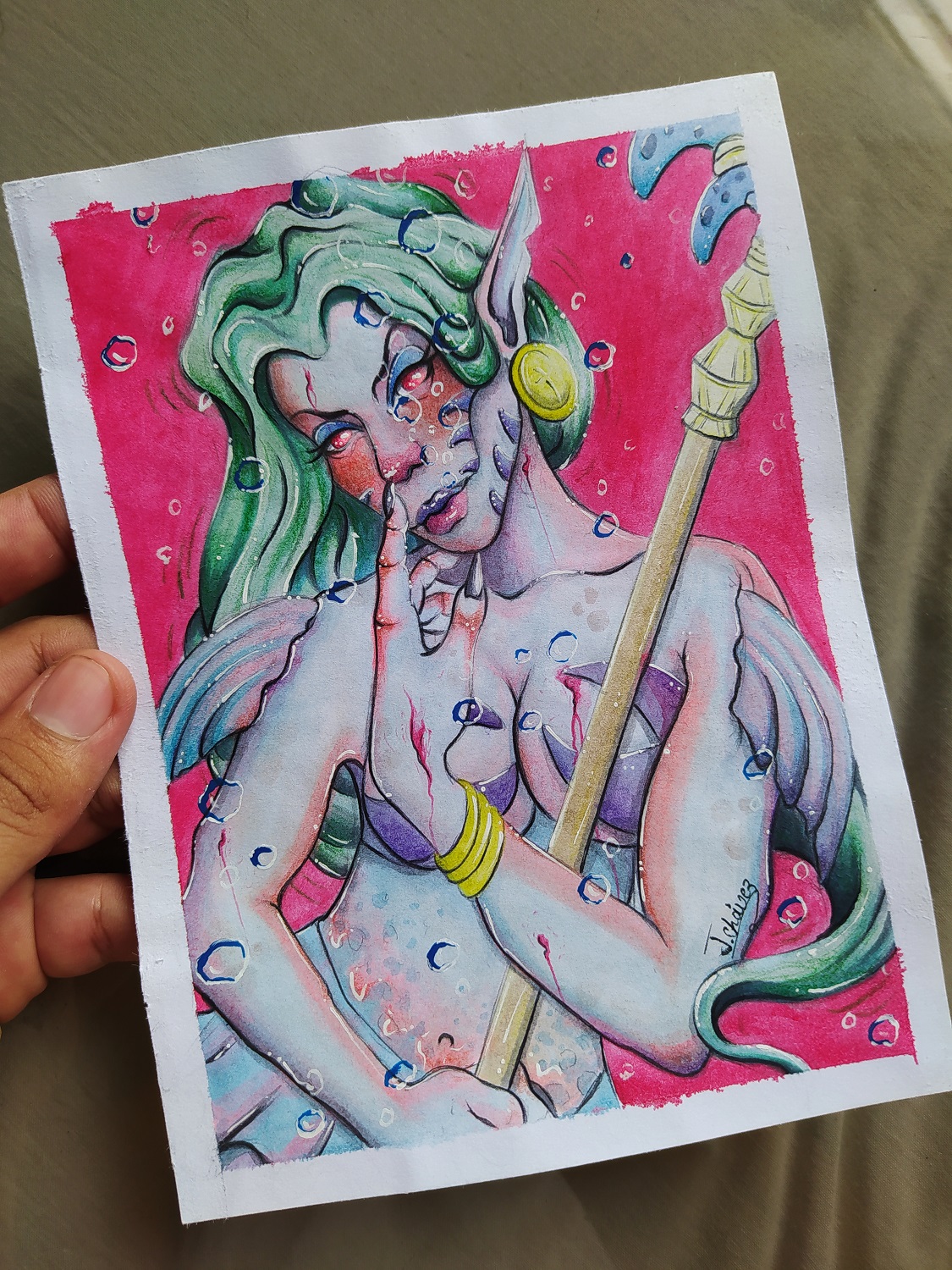 ---

🌿 Coastal Sentry 🌿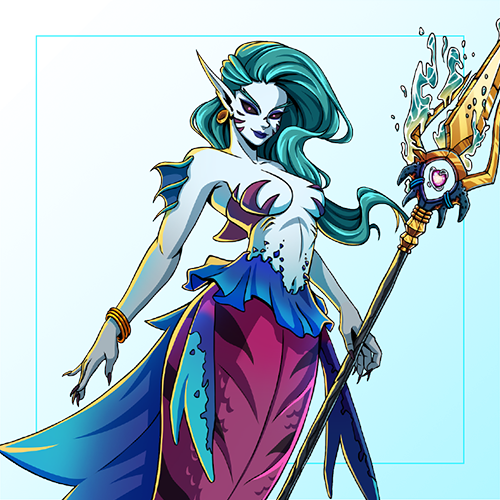 Link

---
Summary of the whole Process
Resumen de todo el Proceso
---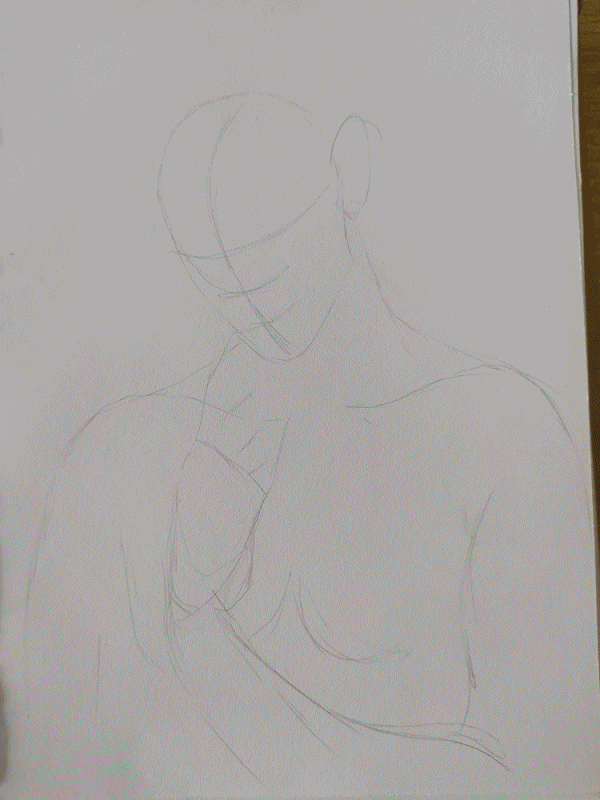 ✨Thank you for entering the publication.✨

✨Gracias por entrar a la publicación.✨
---
NFTShowroom
Rarible
GhostMarket
Instagram
---
---
Translated thanks to Deepl
Traducido gracias a Deepl
https://www.deepl.com/translator
---
---
---