Splinterlands FanArt | Fire Beetle Inspiration | Social Media Challenge [ENG-ESP]
In the hottest and darkest depths of Molten Mountain, enchanted burrowing beetles were transformed into monstrosities of fire. The gigantic Fire Beetles emerged from the lava lake known as Mittreya's Hand, finding the Burning Lands quite habitable and wreaking havoc on the city of Azad. Link
En las profundidades más calientes y oscuras de la Montaña Fundida, unos escarabajos excavadores encantados se transformaron en monstruosidades de fuego. Los gigantescos escarabajos de fuego emergieron del lago de lava conocido como Mano de Mittreya, encontraron las Tierras Ardientes bastante habitables y causaron estragos en la ciudad de Azad. Link
---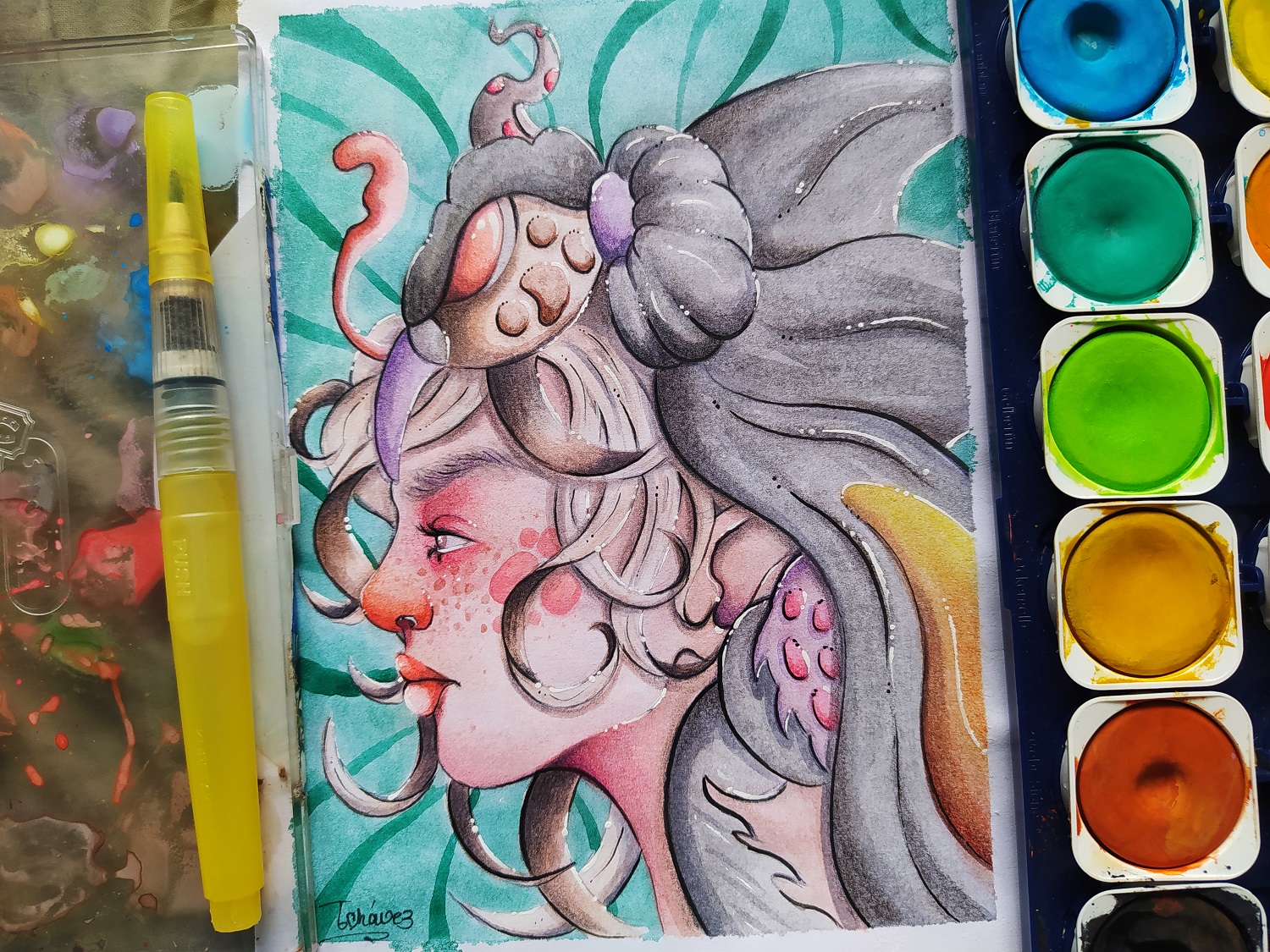 ---
🌿 Fire Beetle ✨ | 🌿 FAN ART🌿
Original JesberChavez

Hello HiveBlog people and @Splinterlands community! I hope you are feeling great! I bring you a new drawing inspired by the card Fire Beetle, which belongs to the #splinterlands game. I took this character as inspiration because I was looking in the card section of the game and it was a bit interesting, since the character is a kind of fire insect and the fact of making a drawing with it seemed almost a challenge, but I wanted to take it and see what could come out in my drawing style and share it in this week's #socialmediachallenge.
Hola gente de HiveBlog y comunidad de @Splinterlands! Espero se encuentren super bien! Les traigo un nuevo dibujo inspirado en la carta Fire Beetle, la cual pertenece al juego de #splinterlands. Tome como inspiración este personaje ya que estuve buscando en la sección de cartas del juego y se me hizo un tanto interesante, puesto a que el personaje es una especie de insecto de fuego y el hecho de hacer un dibujo con el mismo me parecía casi un reto, pero lo quise tomar y ver que podría salir en mi estilo de dibujo y así compartirlo en el #socialmediachallenge de este semana.
---
⬛➖⬜➖◼➖➖◻➖🌵 PROCESS // PROCESO 🌵➖◻➖◼➖⬜➖⬛
---
Starting to make the sketch, I was thinking about how to make such a character in my style. I was looking at the card for a couple of minutes and I was wondering what I could do, because absolutely no ideas were coming to me. After a long time of thinking and discarding ideas, I finally came up with one that I did like and I immediately started to do it. The idea that came to me, was to make a female character which has as a shield or as a kind of protective clothing that would be the body of Fire Beetle, as a fusion of both beings, the woman and the insect, we could say that it is a kind of hybrid between human and insect, where the insect fulfills the role or function of giving protection to the human as a kind of clothing or shield.
Comenzando a hacer el boceto, estuve pensando en como hacer dicho personaje a mi estilo. Estuve viendo la carta un par de minutos y me preguntaba que podía hacer, porque no me llegaba absolutamente ninguna idea. Luego de haber estado un buen rato pensando y descartando ideas, por fin me llego una que si me gusto y de inmediato comencé a hacerla. La idea que me llego, fue la de hacer un personaje mujer el cual tiene como escudo o como un tipo de vestimenta protectora que seria el cuerpo de Fire Beetle, como una fusión de ambos seres, el de la mujer y el insecto, podríamos decir que es un tipo de híbrido entre humano e insecto, donde el insecto cumple con el papel o función de darle protección al humado como un tipo de vestimenta o escudo.
I did the profile sketch because that's how I wanted to do it and I feel it looked great. I took as main reference the original illustration of Fire Beetle and I made an interpretation of it in my drawing, so I didn't leave the original essence of the character at any time. The color palette I used for this drawing was taken using the chromatic circle, in order to integrate the colors of the original illustration and complementing it with the colors I would use to paint the woman. I used the mechanism of rectangular and complementary to choose all the color work in the chromatic circle, in order to have a good color choice in the whole drawing.
Hice el boceto de perfil ya que así lo quise hacer y siento que quedo super bien. Tome como referencia principal la ilustración original de Fire Beetle e hice una interpretación del mismo en mi dibujo, para así no salirme en ningún momento de la esencia original del personaje. La paleta de color que use para este dibujo la tome usando y fijándome en el circulo cromático, para así integrar los colores de la ilustración original y complementando con los colores que usaría para pintar a la mujer. Use el mecanismo de rectangular y complementarios para escoger todo el trabajo de color en el circulo cromático, para así tener una buena elección de color en todo el dibujo.
| | |
| --- | --- |
| | |
Once I had all the color work on the drawing, which I used watercolors and fabric paint for, making a mixed work in terms of art materials, I went to do the final details, which are mostly the line work and the glitters. I ended up adding more color with wood colors to enhance the colors even more. This has been a very good drawing, I liked it a lot and it will definitely be added to my favorites list.
Una vez que tuve todo el trabajo de color en el dibujo, que para ello use acuarelas y pintura de tela, haciendo un trabajo mixto en cuanto a materiales de arte, me fui a hacer los detalles finales, que son en su mayoría el trabajo de linear y los brillos. Termine por agregar mas color con colores de madera y así realzar aun más los colores. Este ha sido un dibujo muy bueno, me ha gustado mucho y sin duda se agrega a mi lista de favoritos.
¡I hope you like it!
¡Espero que te guste!

⬜️◾️🌿"Fire Beetle"🌿 Jesber's Version◽️⬛️
---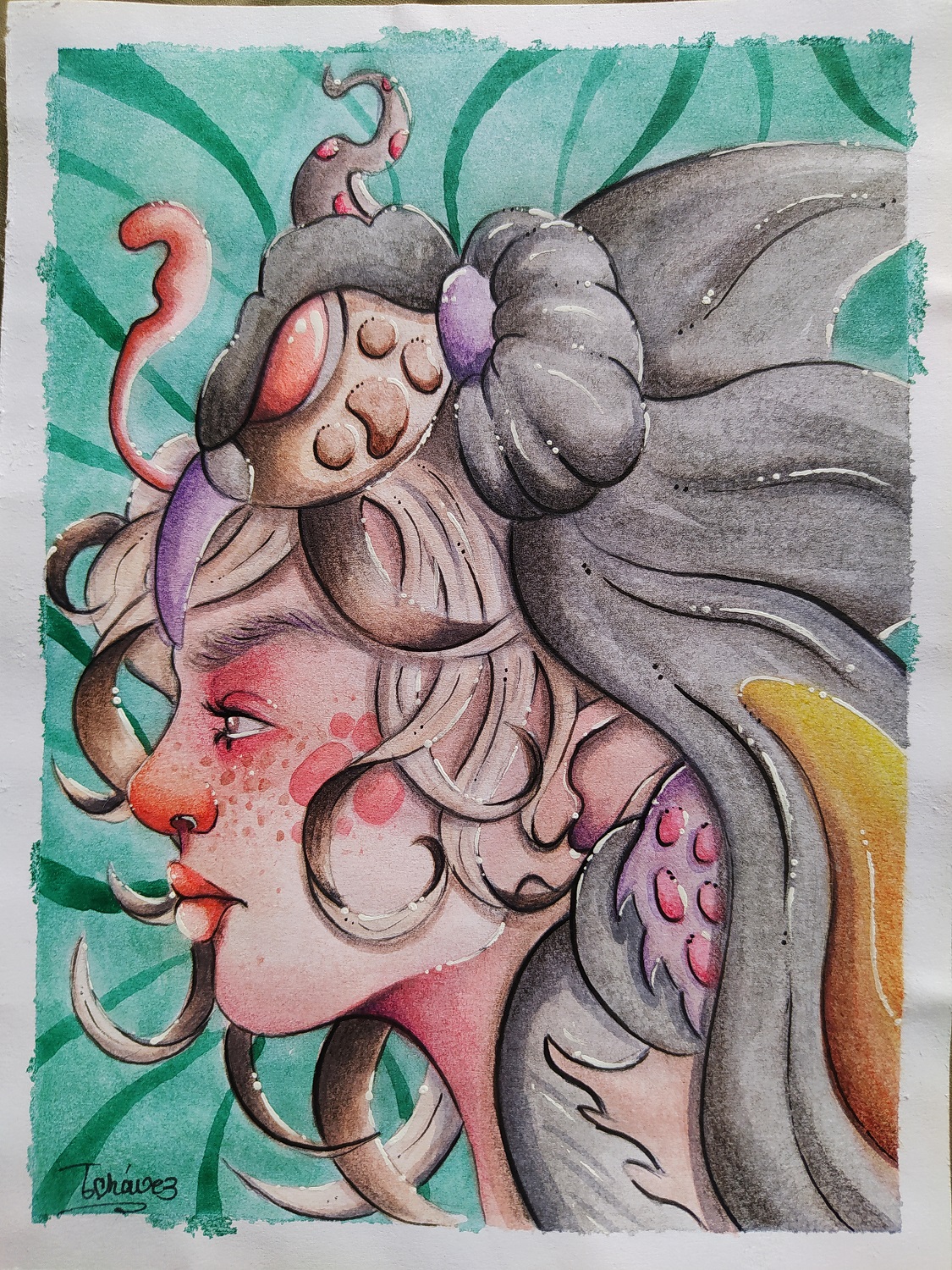 Original Jesber Chavez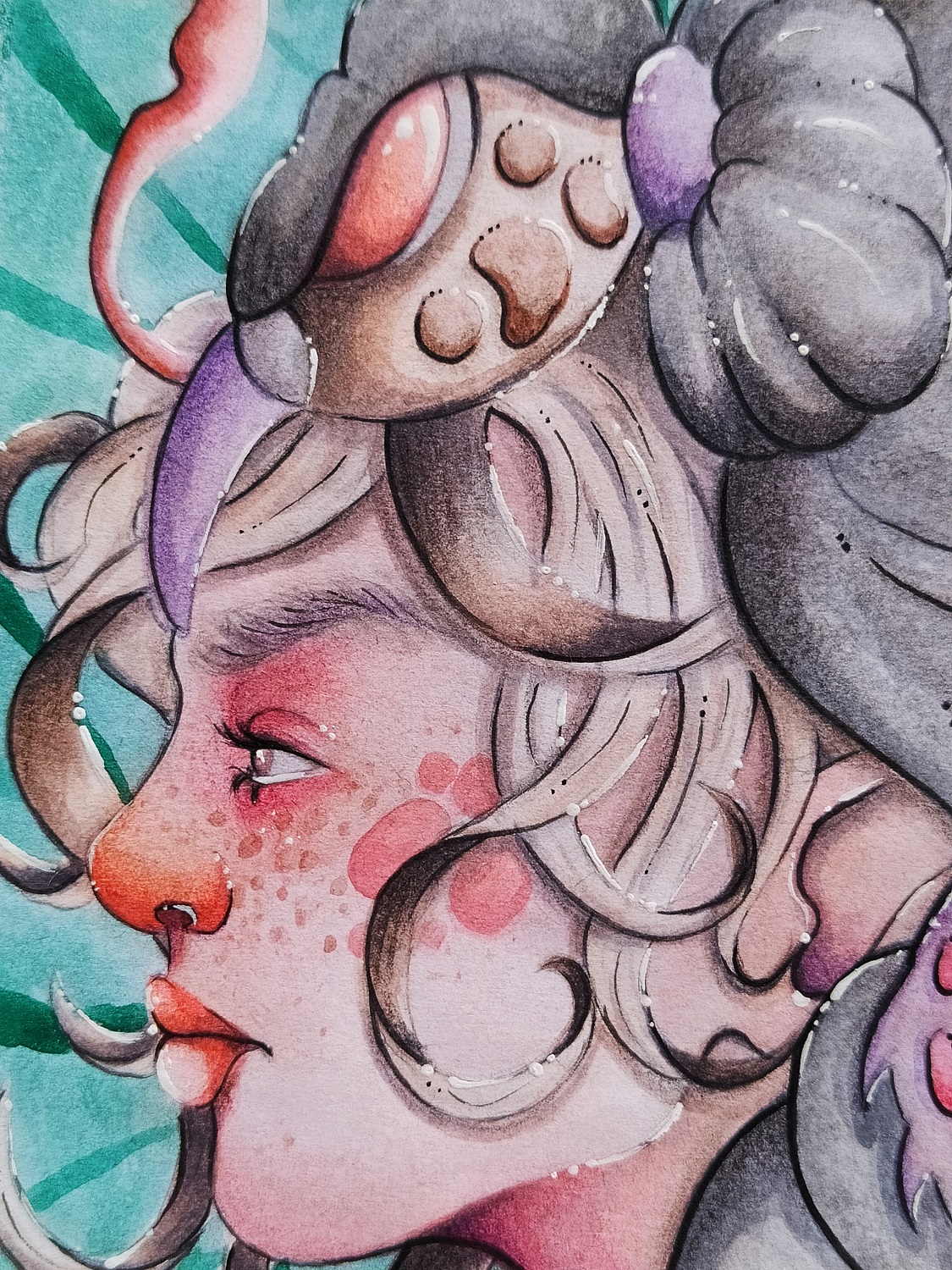 ---

🌿Fire Beetle🌿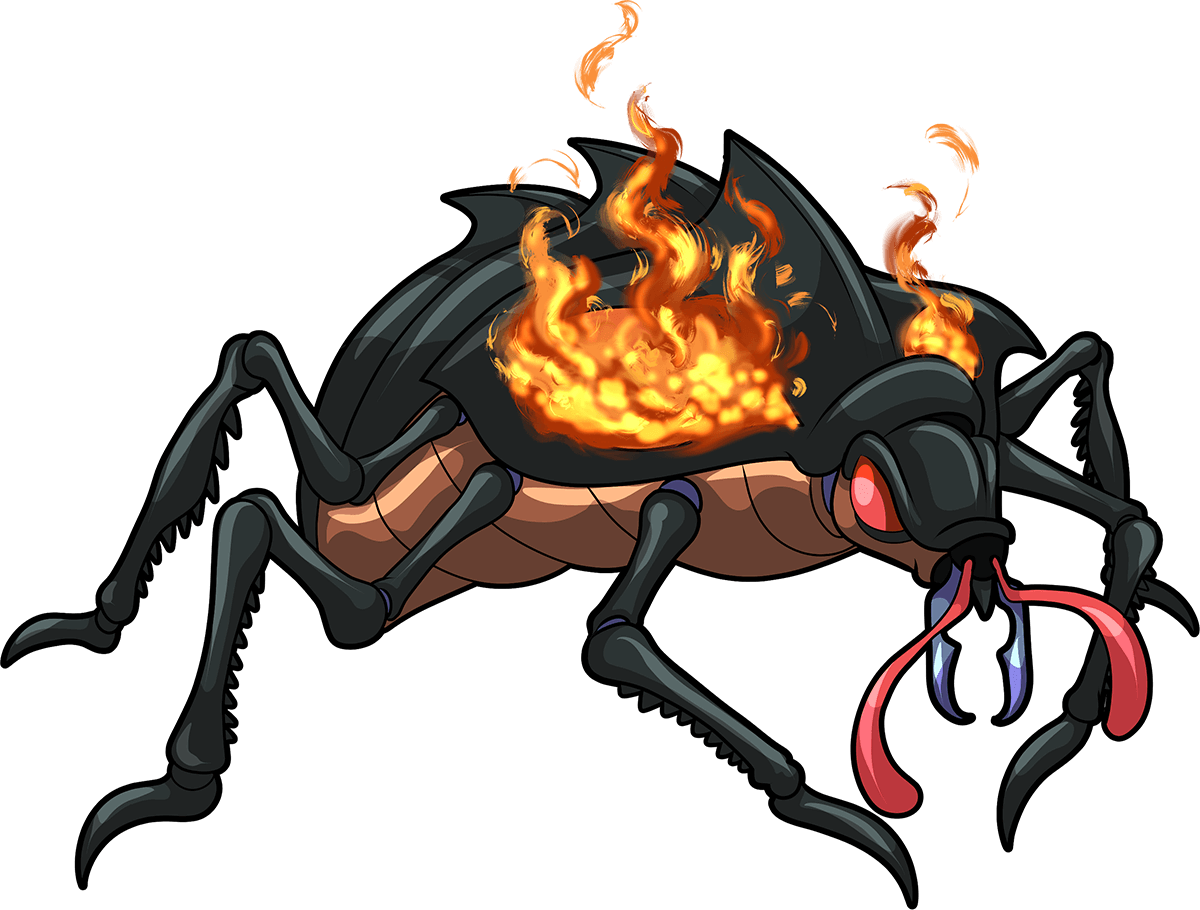 Link

Summary of the Process
Resumen de todo el Proceso
---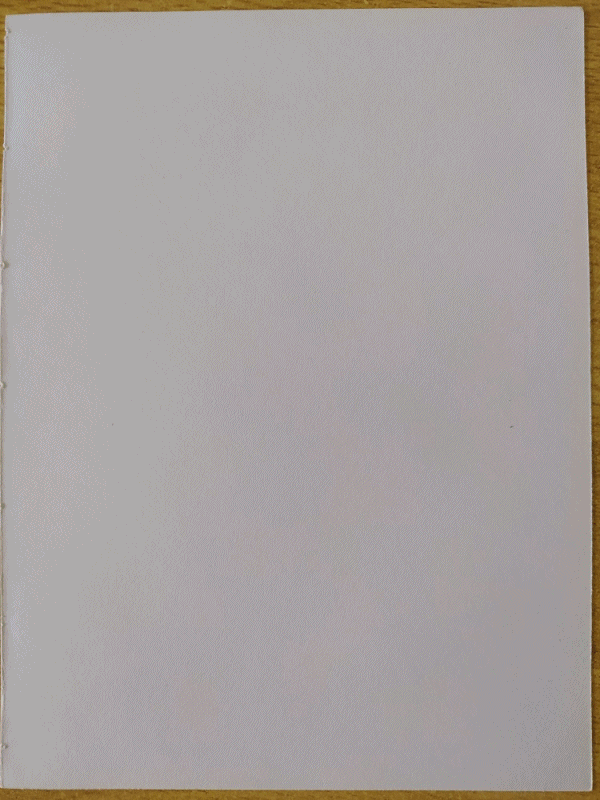 ---

✨Thanks for entering the publication.✨

✨Gracias por entrar en la publicación.✨
---
NFTShowroom
Rarible
GhostMarket
Instagram
---
---
Translated thanks to Deepl
Traducido gracias a Deepl
https://www.deepl.com/translator
---
---
---