SHARE YOUR BATTLE Weekly Challenge! DRAGONS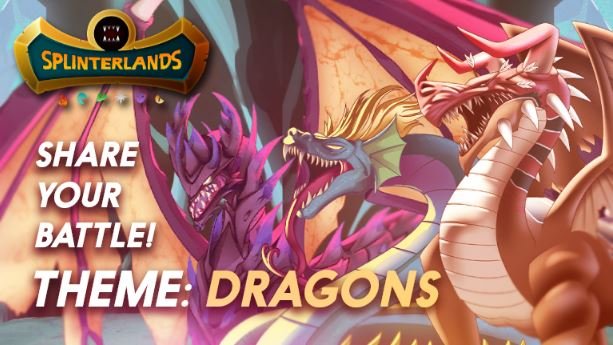 Hello there.
Today I'll share my battle using the Dragon Tribe. But first, I will share some of my thoughts regarding them. From my experience, I frequently use Dragon Summoners and monsters in my Bronze and Silver battles. I expect to use them even more so now because of the changes in Tournaments to sets, allowing reward cards use. This is because Dragon monsters tend to cost high mana, but have really good stats. The usual Dragon Summoner available in Bronze/Silver is Drake of Arnak. But with the new Reward cards Helios Matriarch is also available, and easily attainable.
Arnak increases the Armor of all allies by 1. Helios increases all ally monster's Speed by 1, and lets you use a Gladiator card with the Conscript ability. The Conscript ability is the real game changer here. Not only does it let you use Gladiator cards, but being a Dragon Summoner means you can use any Gladiator card from any element. For the Novice CL tournaments that I frequently join, Helios being a Rare summoner means we can use Dragon cards now which is a big deal.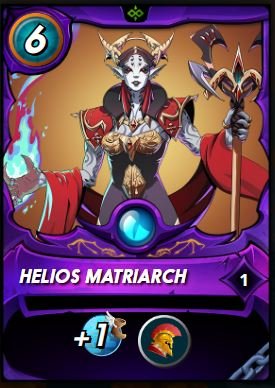 For this post I will be focusing on the Helios Matriarch. The +1 Speed is plenty useful in itself. Add to that the flexibility of being able to use your Gladiator cards in battle, from all available elements, makes it hard for the opponent to predict what you will do.
I also like to highlight how the Tournament change to sets so Rewards cards can be used is like a breath of fresh air in tournaments. The meta has shifted, and there is a whole lot more variance in the battles. I just hope I can get a Quora soon, so I can get higher chances of winning.
Without further ado, let's get into the battle.

The Ruleset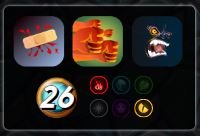 This was a Chaos Legion Novice tournament battle, with Healed Out, Heavy Hitters, and Ferocity Rulesets. A 26 mana battle is on the normal side, but only Dragon and Fire are available. I can think of a few different strategies for fire so I will try to counter as much as I can.
CL Fire is usually using a lot of Melee monsters. Shield front, Reach second, and a Sneak. They can add a Djinn Apprentice for Magic damage. Since Reward cards are now available, Gladiator cards are also a possibility. They can improve their Reach monster with Wallstop, or another Sneak with Abadon.

The Lineup
| Card | Ability | Comments |
| --- | --- | --- |
| | Increases the Speed of ally monsters by 1 and has Conscript | Since it's going to be Melee heavy, I want to use Dragon monsters, and a Gladiator card |
| | Thorns | I expect a lot of Melee attacks, so I need the Thorns. |
| | Reach, Bloodlust | I think Bloodlust monsters are really strong. Wallstop has good stats and can hopefully stack his bloodlust early. |
| | - | To protect myself against Sneak attacks, I opted with the high speed Naga Assassin |
Since I expect a Melee heavy team from the opponent, I had to use Djinn Chwala who has thorns. Fire is not known for their speed so I used Wallstop for the damage, and hope he doesn't miss. In the same vein, I am hoping Naga Assassin with 6 Speed can evade a few Sneak attacks.

The Battle
---
The Matchup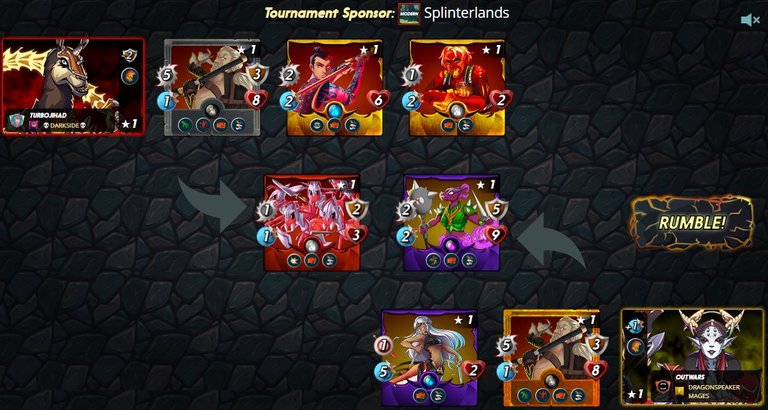 My opponent decided to go with a similar strategy of using the Wallstop but using the Fire Summoner Eternan Brune instead, and lowering my armor. As expected it was a Melee heavy team with a Shield front, with Reach, and Sneak. They also tried to protect their back against my nonexistent Sneak monster. This is what I was expecting, let's see if my strategy worked.
---
End of Round 1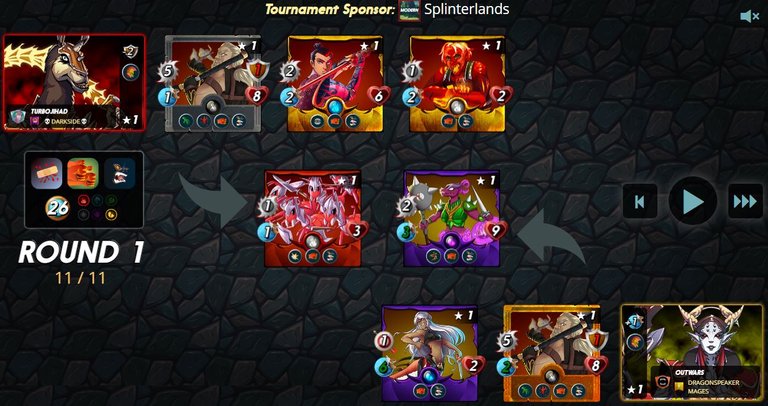 My Naga Assassin cannot deal damage to the Antoid Platoon who has shield, but she was able to evade the Tenyii Striker's attack. The Antoid Platoon also missed my Chwala, but both Wallstops were able to remove both front monster's armor.
---
End of Round 2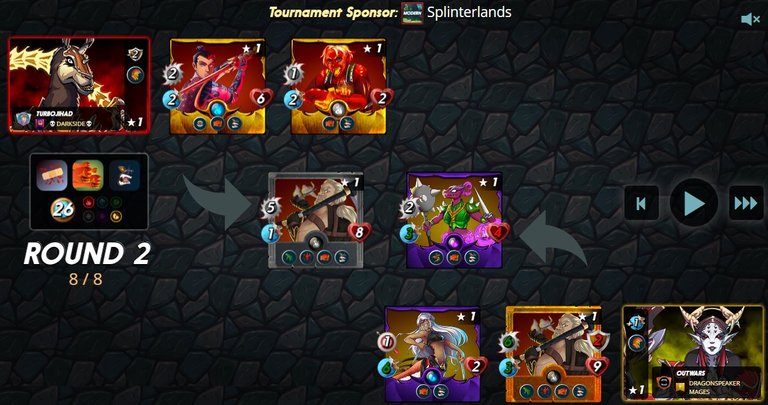 The Tenyii Striker missed its attack on my Naga Assassin again. That 4 Speed difference is really a big deal. My Wallstop was able to get the killing blow on the Antoid Platoon so it got Bloodlust stacks. It looks like my Chwala could die, but with both Chwala and Wallstop having 3 Speed, they will both attack before the opponent's Wallstop and kill it.
---
End of Round 3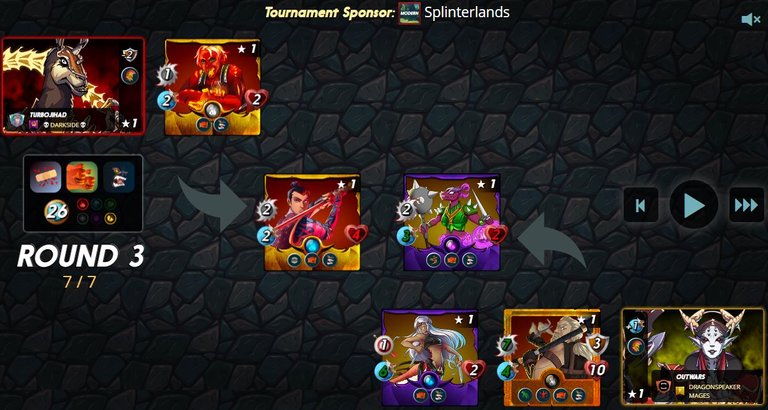 My Wallstop was able to deal the killing blow on the opponent's Wallstop, thus getting another Bloodlust stack. This battle is a stomp.
---
End of the Battle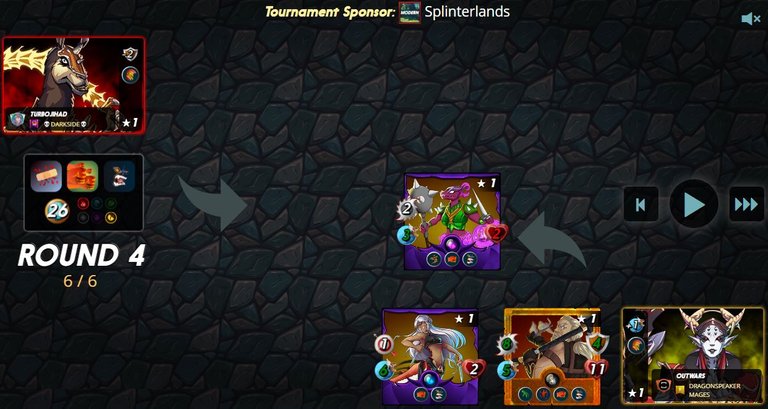 And we have a Flawless Victory. It is good to see that my prediction and analysis of the possible opponent's lineup earlier was spot on. The Naga Assassin evaded a lot of hits, and the Wallstop dealt a lot of damage. Even if the Naga Assassin got hit early I think I still would have won this battle handily.

The Result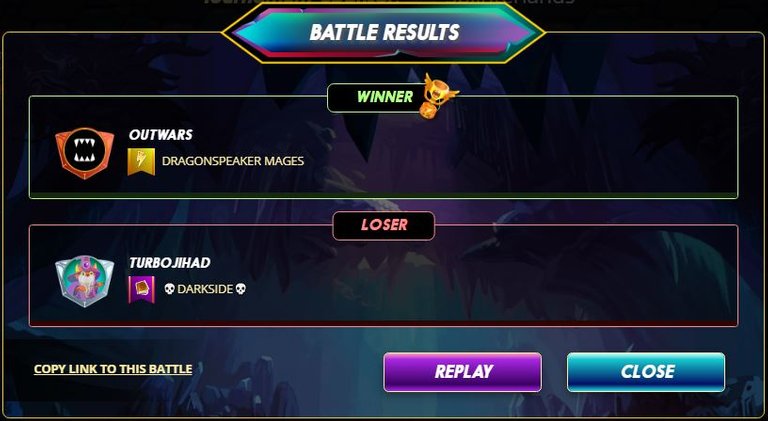 ---
Conclusion
This is a perfect example when I said the Tournament changes breathed new life to the meta. Before the changes, we will both be forced to just use Tarsa and nothing else. It will be a lot of RNG, or who has the Forgotten one. This time we have a lot of options, in both Summoners and Monsters. It will be more difficult to determine the best teams, but I am having so much fun.
---
---